Asana is one of the long-standing project management tools which provides an intuitive platform for organizing tasks while being packed full of features that every member of your team can use.
However, no software can be a one-size-fits-all solution. The same goes for Asana. Therefore, you might be looking for Asana alternatives and competitors that fit your needs better for project management.
We've compared and reviewed the 12 best alternatives to Asana to help you find a project management tool that best fits you!
However, if you're interested in trying Asana, here's an exclusive 30-day free trial.
Monday.com: Best Asana Alternative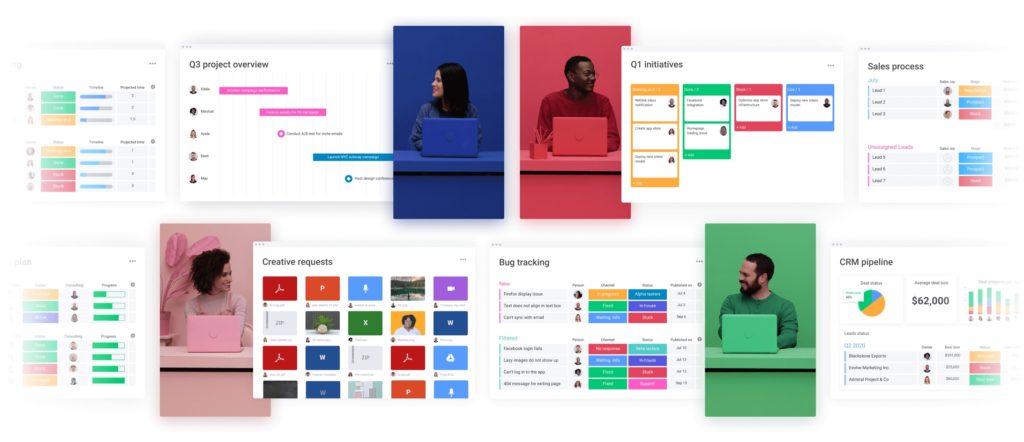 Montag.com is a strong competitor in the project management landscape with full features, outstanding UI, and tons of project templates to help teams get started on project management.
In addition, it enables users to organize and visualize projects in multiple ways, such as Kanban boards, Gantt charts, and timelines of tasks.
Es bietet ein kostenlos für immer planen es sind keine Kreditkarten erforderlich – es schadet also überhaupt nicht, sich anzumelden! Wenn Sie nach mehr Funktionen suchen, stehen Ihnen vier kostenpflichtige Pläne zur Auswahl, die bei $8 pro Benutzer und Monat beginnen.
Nutzen Sie Monday.com hier kostenlos! Es ist keine Kreditkarte erforderlich.
Möchten Sie sehen, wie Asana und Montag.com verglichen? Schauen Sie sich unsere an Vergleich zwischen Asana und Monday.com.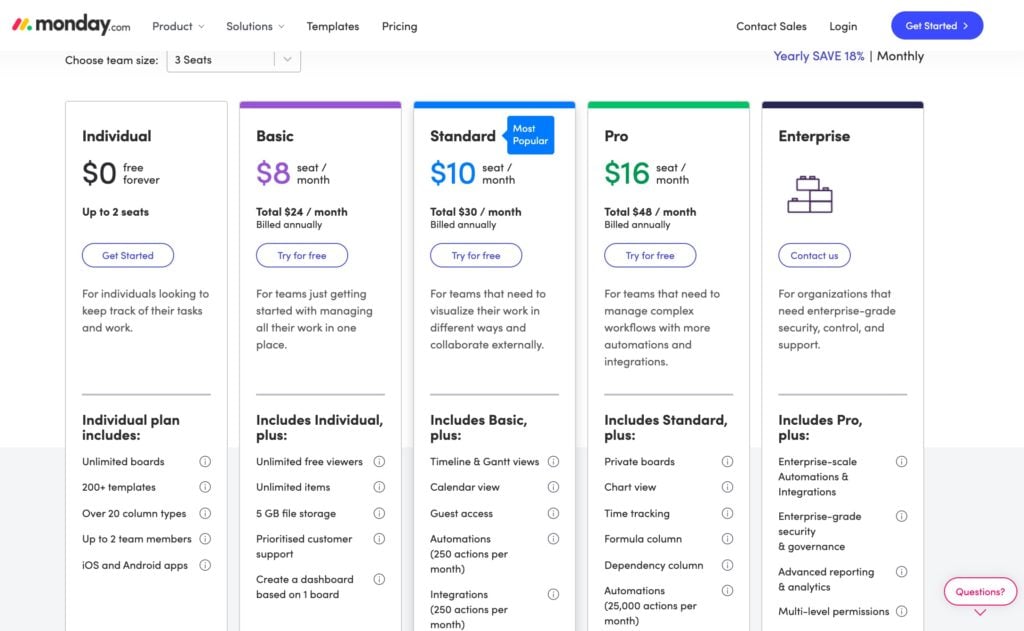 Möchten Sie mehr erfahren? Schauen Sie sich unsere ausführlichen an Rezensionen von Monday.com!
ClickUp: Asana Free Alternative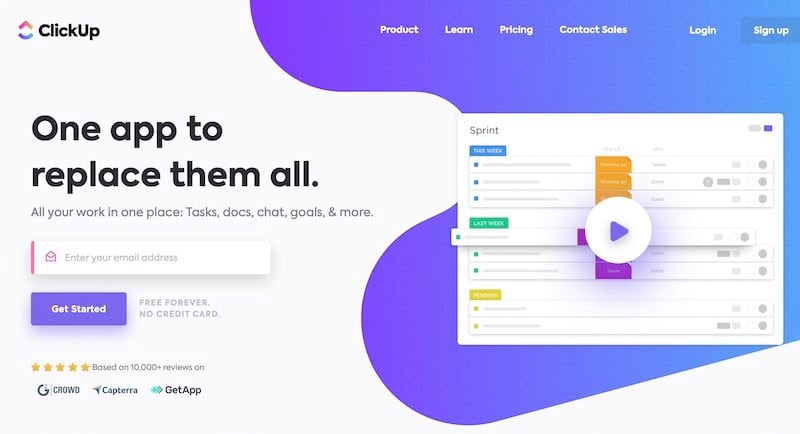 ClickUp is the perfect Asana alternative for any low-budget, remote working business. Even its free plan offers unlimited tasks and members, and 100MB storage to help teams collaborate on this cloud-based software.
Nutzen Sie ClickUp hier kostenlos! Es ist keine Kreditkarte erforderlich.
ClickUp stands out from the crowded competition by costing just $5 per month for its unlimited plan, making it one of the most affordable tools like Asana on the market. In addition, paid plans offer extensive customizable features, like unlimited integrations, dashboards, storage, list, board, and calendar views to help teams stay productive and align with their team members.
Wenn Sie ein wachsendes Unternehmen sind und es sich leisten können, mehr für die Aufgabenverwaltung auszugeben, ist die Professional-Stufe, die nur $9 pro Benutzer und Monat kostet, genau das Richtige für Sie. Darüber hinaus wurden Funktionen wie eine erweiterte Zeiterfassung, Automatisierungsfunktionen, Dashboard-Widgets und benutzerdefinierter Export hinzugefügt.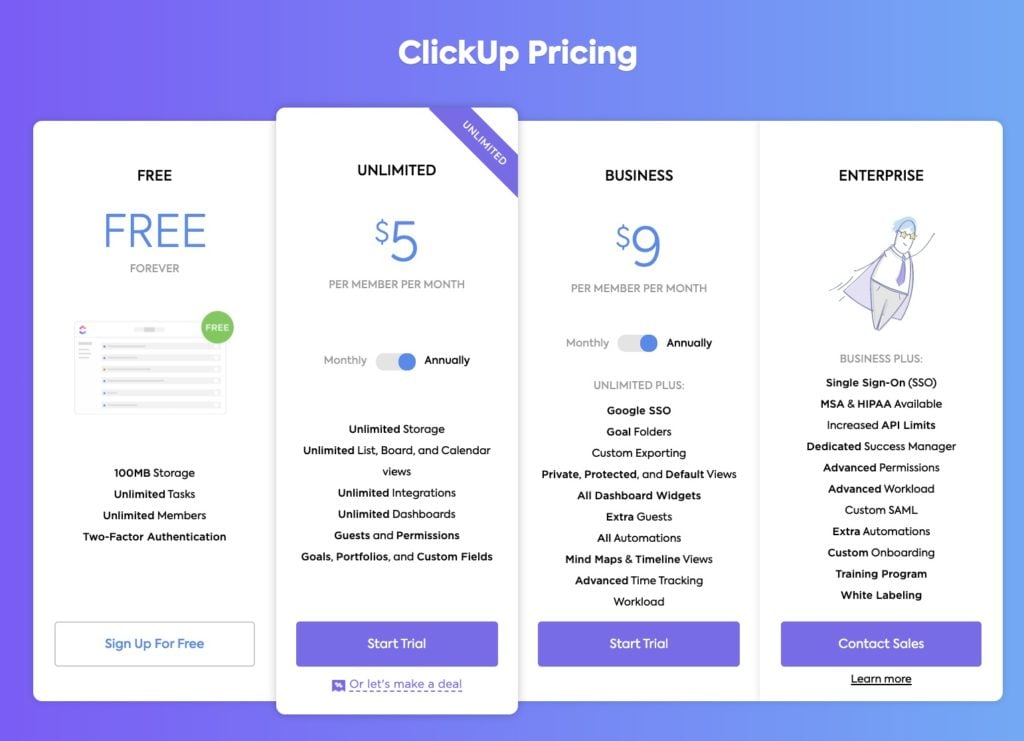 Nutzen Sie ClickUp hier kostenlos! Es ist keine Kreditkarte erforderlich.
Furthermore, you can read our ClickUp vs. Asana comparison here.
Lesen Sie weiter:
Jira: Better than Asana for IT teams and developers
Jira is the best Asana alternative for product teams to keep an eye on product development tasks and track bugs in your software. This is why Jira has been trusted by more than 65k organizations globally and used by innovative businesses like Cisco, Square, Spotify, etc.
Compared with other Asana alternatives on the market for managing projects across business functions like marketing, human resources, and finance, Jira stands out as one of the best choices for software and product teams.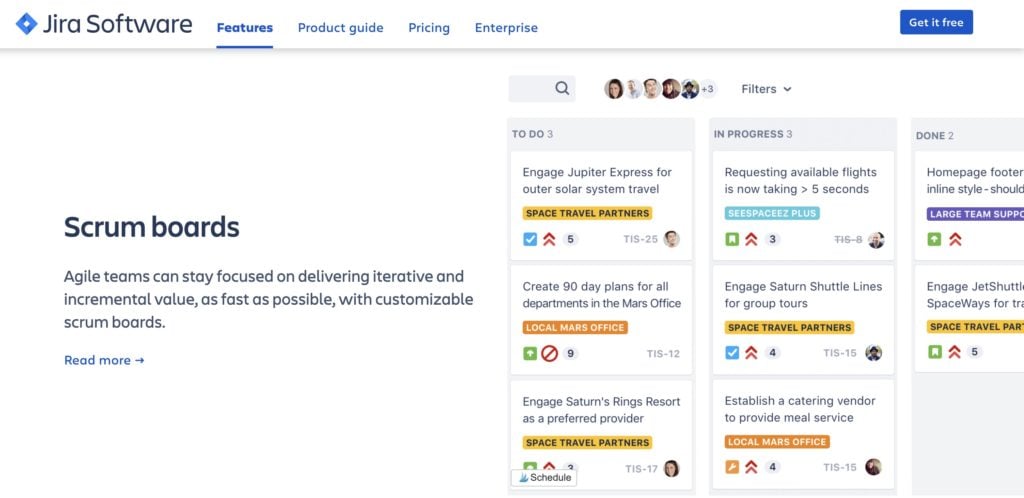 Jira ist für Teams mit bis zu zehn Benutzern völlig kostenlos. Der Standardplan beginnt bei $7 pro Benutzer und Monat und bietet mehr Speicherplatz, Verwaltungsoptionen, Sicherheits- und Compliance-Funktionen.
Trello: Better than Asana for Card-Based Tool
Trello is an incredibly flexible card-based tool. It's better than Asana for being a completely open system that allows you to design any system and methodology that works best for you.
Darüber hinaus können Sie bei der Arbeit mit Trello Aufgaben per Drag-and-Drop von einer vertikalen Liste zur nächsten ziehen – das heißt, sobald eine Aufgabe in der aktuellen Phase abgeschlossen ist, können Sie die Karte einfach in die nächste Phase verschieben. Die leistungsstarke Fortschrittsvisualisierung macht es für Teams bequem, Fortschritte zu verfolgen.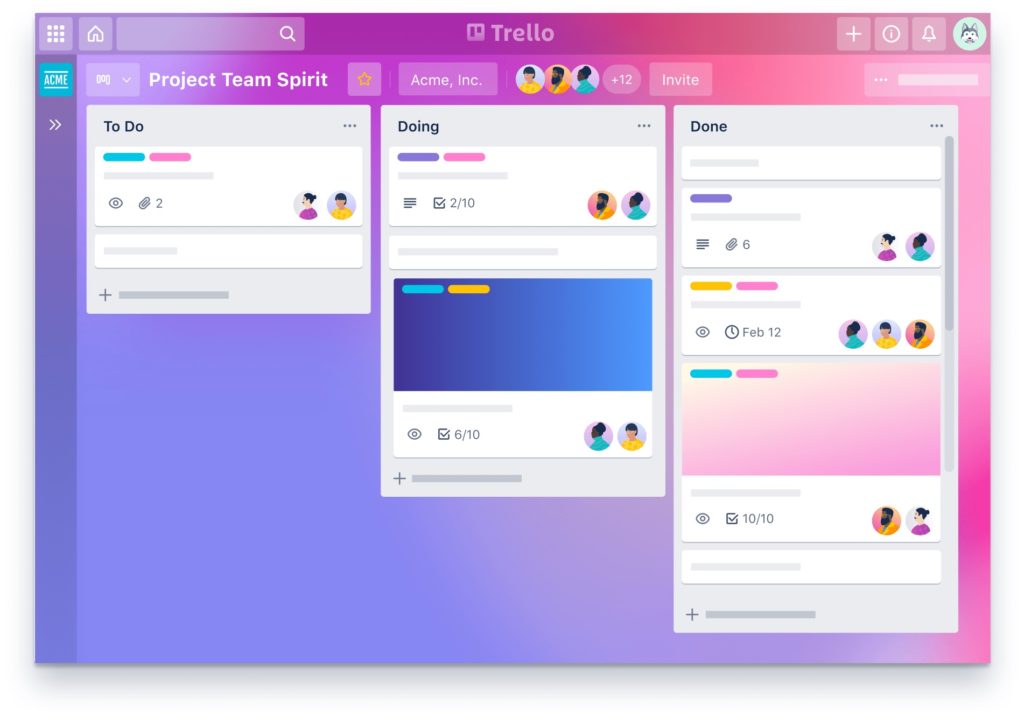 Trello bietet einen kostenlosen Plan für kleine Projekte. Sein Standardplan beginnt bei $5 pro Benutzer und Monat und bietet mehr Funktionen wie erweiterte Checklisten, benutzerdefinierte Felder, unbegrenzten Speicherplatz usw.
ActiveCollab: Tool like Asana for task and client management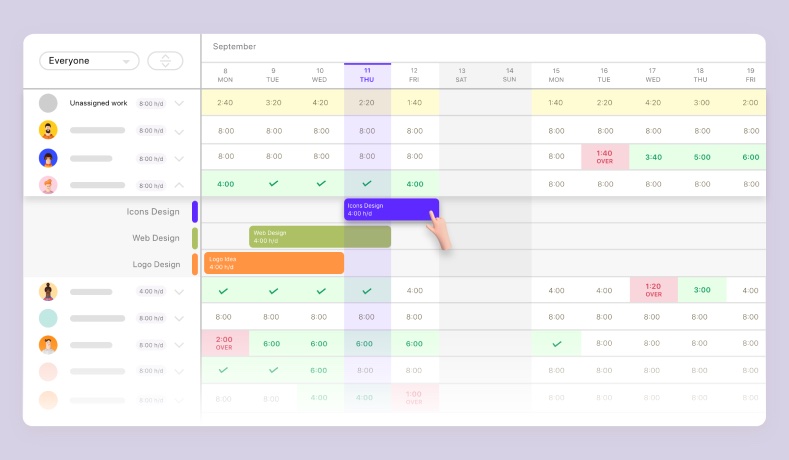 ActiveCollab is a project management software like Asana for centralizing tasks, projects, communication with clients in one place. It provides similar features like calendar management, billing and invoicing, and customizable templates.
Compared to Asana, ActiveCollab seems to offer better ease of use, customer service, and rich planning features.
ActiveCollab offers a free plan, and pricing starts at $7.50 for 3 members per month, making it a more affordable Asana alternative for any small to medium-sized business looking to save time and budget t=on their project management needs!
Vorstellung
Vorstellung is an excellent Asana alternative for information sharing and team collaboration. It combines notes, docs, projects, and wikis to make them all customizable.
However, Notion isn't designed for project management. It falls into the category of organizational tool and productivity app with features that can cater to project management. Therefore, Notion's project management features would not be as extensive as Asana.
Der persönliche Plan kann kostenlos verwendet werden, wodurch Sie unbegrenzt viele Seiten und Blöcke erhalten, mit fünf Gästen teilen und geräteübergreifend synchronisieren können.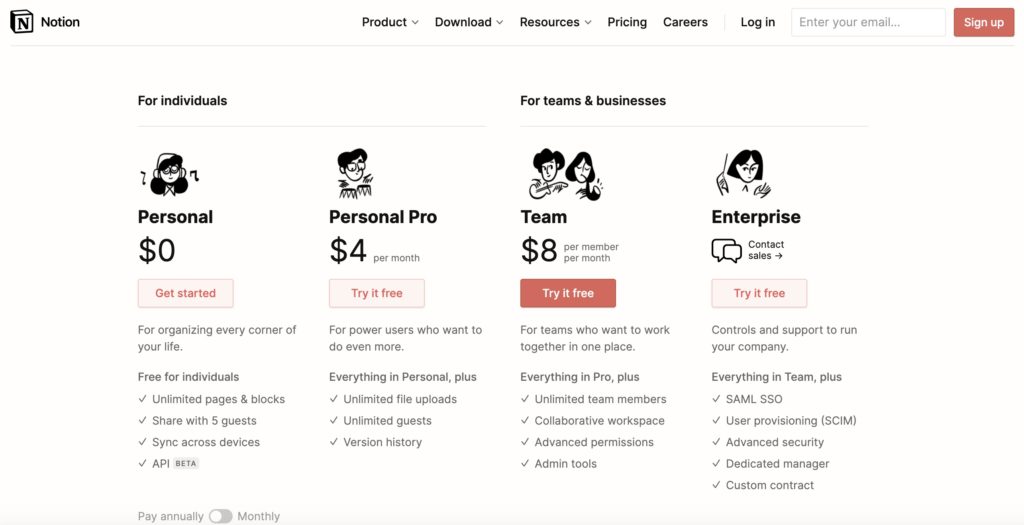 Proofhub
ProofHub is a project management software with an emphasis on simplicity, which makes it similar to Asana in many ways. Its orderly interface delivers most of the tools you need to track projects and collaborate with team members.

Darüber hinaus bietet es die Flexibilität, mehrere Aufgaben gleichzeitig zu verfolgen, mit Echtzeit-Updates zum Fortschritt durch die Gantt-Diagrammansicht.
Proofhub plans start at $45 per month. However, they charge a flat fee, meaning no additional user cost. Therefore, compared to per user charged by Asana, Proofhub would be a more affordable option for bigger teams.
Basecamp
Basecamp is an alternative to Asana for better team communications given its group chat, message boards and commenting features. It also offers simple, flat-rate pricing at $99 per month for unlimited users.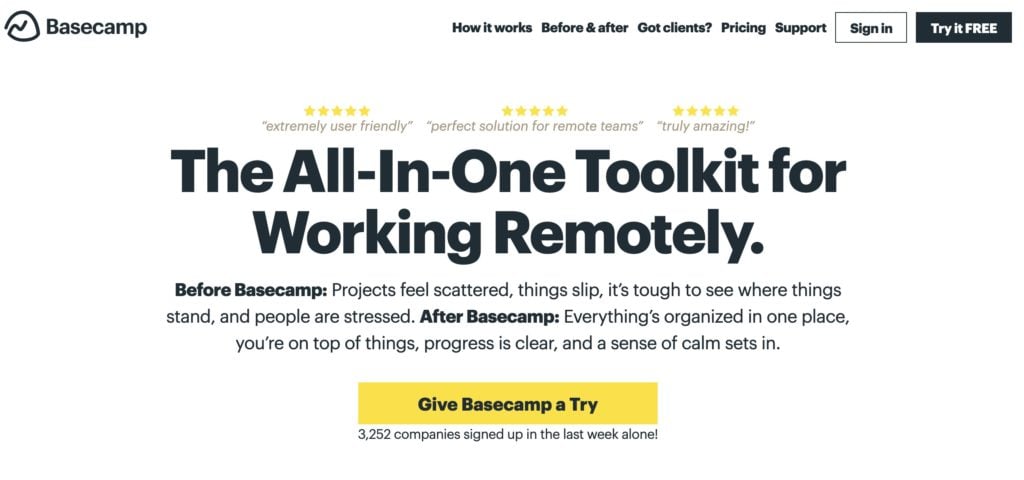 Es ermöglicht eine nahtlose Kommunikation über das Online-Messaging-System, das Chats automatisch über mehrere Plattformen wie Facebook Messenger und Slack synchronisiert.
However, when compared with Asana, Basecamp lacks reporting tools and time-tracking features. But Basecamp is very easy to use thanks to few advanced features.
Schreiben
Schreiben is a project management tool similar to Asana. It offers more extensive integration choices, and multiple tracking options (like Gantt, kanban, and to-do lists) when compared to Asana.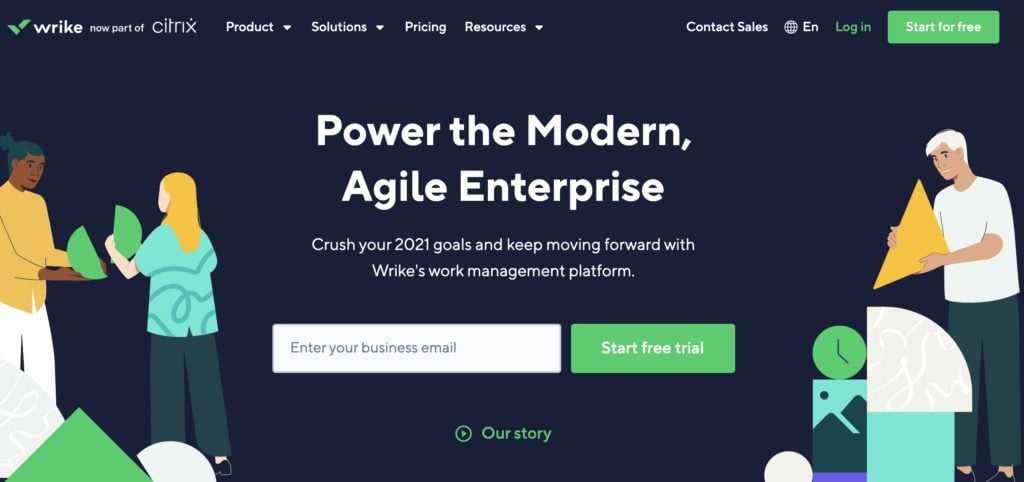 It offers a free plan, and paid plans start at $9.80 per user per month. And you'll need at least 5 users to subscribe to a paid plan. Schreiben's paid plans offer more extensive features like shareable dashboards, Interactive Gantt charts, custom workflows, and more.
Kanbanize: Better than Asana for Project Plan Visualization
Kanbanize is an Asana competitor that helps you organize your work and lets you see all of the project plans at once.
Eine der besten Funktionen ist das Aufteilen von Karten in kleinere, besser handhabbare Teile, sodass sie automatisiert werden können, um eine Reihe von Schritten zu durchlaufen.
Compared to Asana, Kanbanize offers more visualise workflow (39 vs 16 of that in Asana).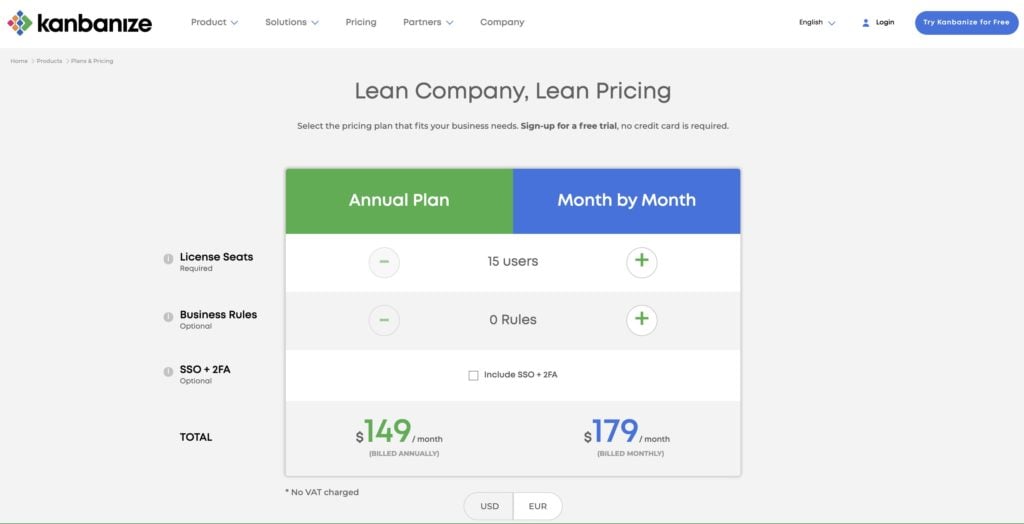 Kanbanize bietet keinen kostenlosen Plan an. Der Plan beginnt bei $149 pro Monat bei jährlicher Abrechnung, was 15 Benutzer umfasst. Es ist eher für größere Teams geeignet, die mindestens 15 Sitzplätze benötigen.
Github Project Management: Better than Asana for development project planning
Github is the go-to app for developers. Naturally, Github Project Management Software is better than Asana for development project management.
Sie können verwenden Die Projektmanagement-Tools von Github um Fehler und Probleme zu verfolgen. Dies befreit Entwickler davon, zwei getrennte Systeme zum Verfolgen von Fehlern oder anderen Informationen zu unterhalten.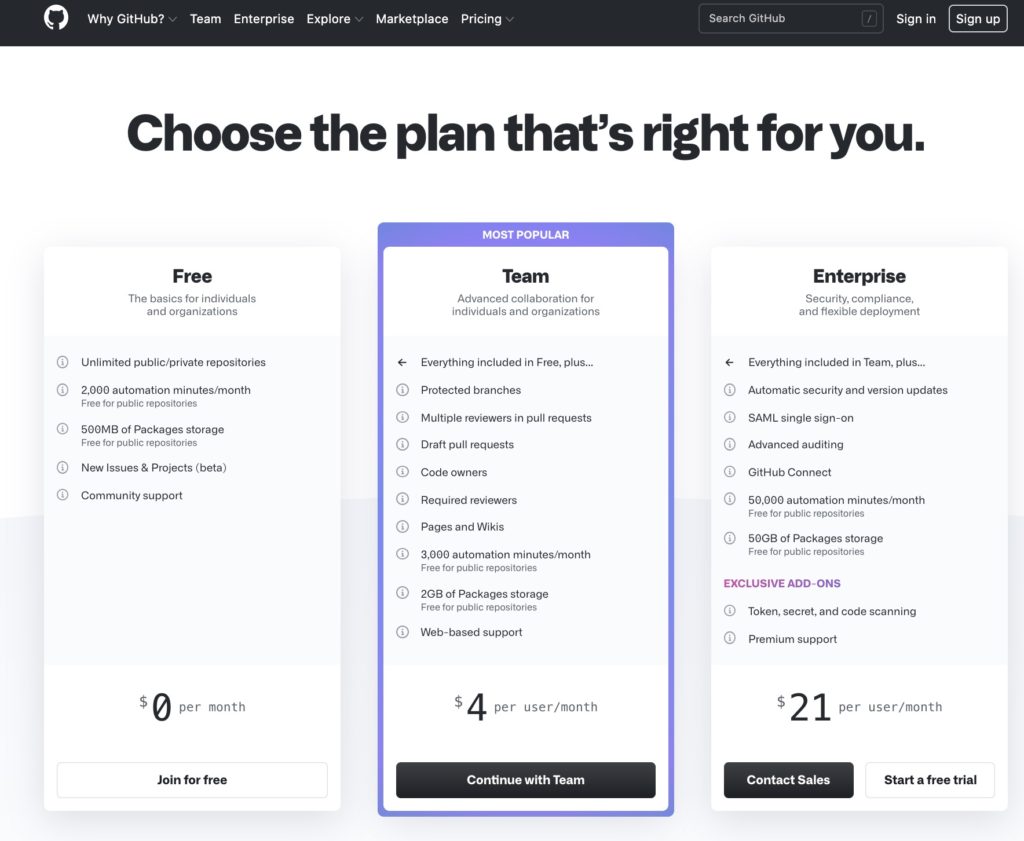 Sie können Github kostenlos nutzen oder auf den Team-Plan upgraden, der $4 pro Benutzer und Monat kostet. Es hat auch einen sehr erschwinglichen Unternehmensplan, der $21 pro Benutzer und Monat kostet.
Zepel: Asana Alternative for Product Development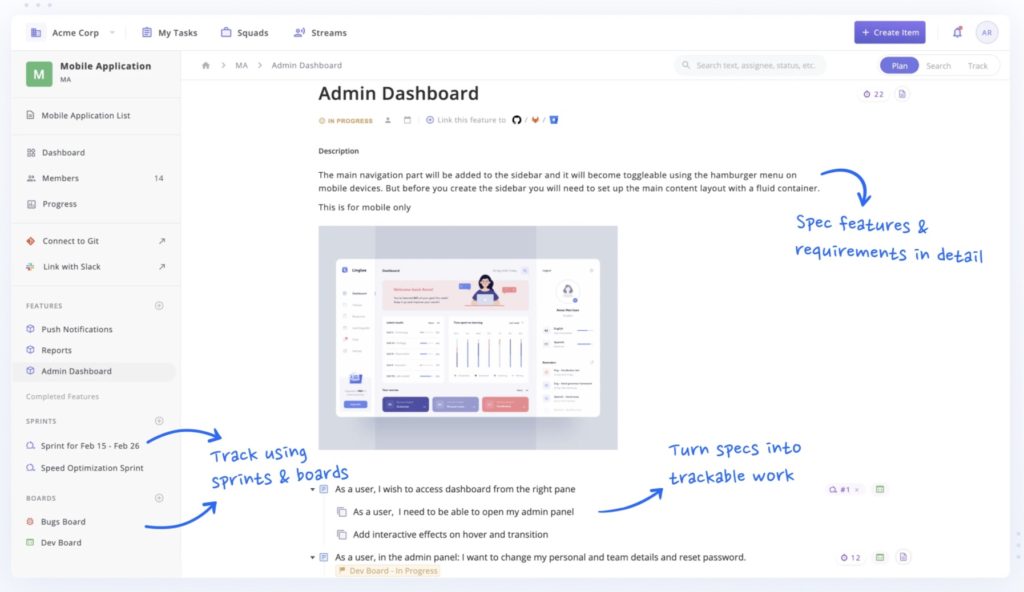 Zepel is an Asana alternative for product development. It helps teams of product development professionals to plan, create and track their work. Zepel has all the features needed for seamless teamwork, whether you're working with agile or kanban methods.
Es ist einfach, mit Zepel User Storys, Verbesserungen, Fehler, Aufgaben oder Unteraufgaben zu erstellen. Darüber hinaus bietet es eine tiefe Integration mit GitHub, Bitbucket, GitLab und mehr.
Asana Alternatives: Conclusion
These are some of the best Asana alternatives for making collaborations easier. Our top picks are Montag.com und ClickUp – both offer excellent project management solutions at an affordable price point. You can even use them for free!
Nutzen Sie Monday.com hier kostenlos! Es ist keine Kreditkarte erforderlich.
Nutzen Sie ClickUp hier kostenlos! Es ist keine Kreditkarte erforderlich.