Online audio listening has doubled over the last ten years to reach almost 70 percent of the population. There is one new podcast show every minute. We are seeing more podcast producers and listeners than ever before.
You may want to start a podcast to share stories and express opinions. Or you may want to use it to promote your business and reach more potential customers.
Starting a podcast is not as complicated as you might imagine. It doesn't require expensive equipment, and you can get started on your mobile phone!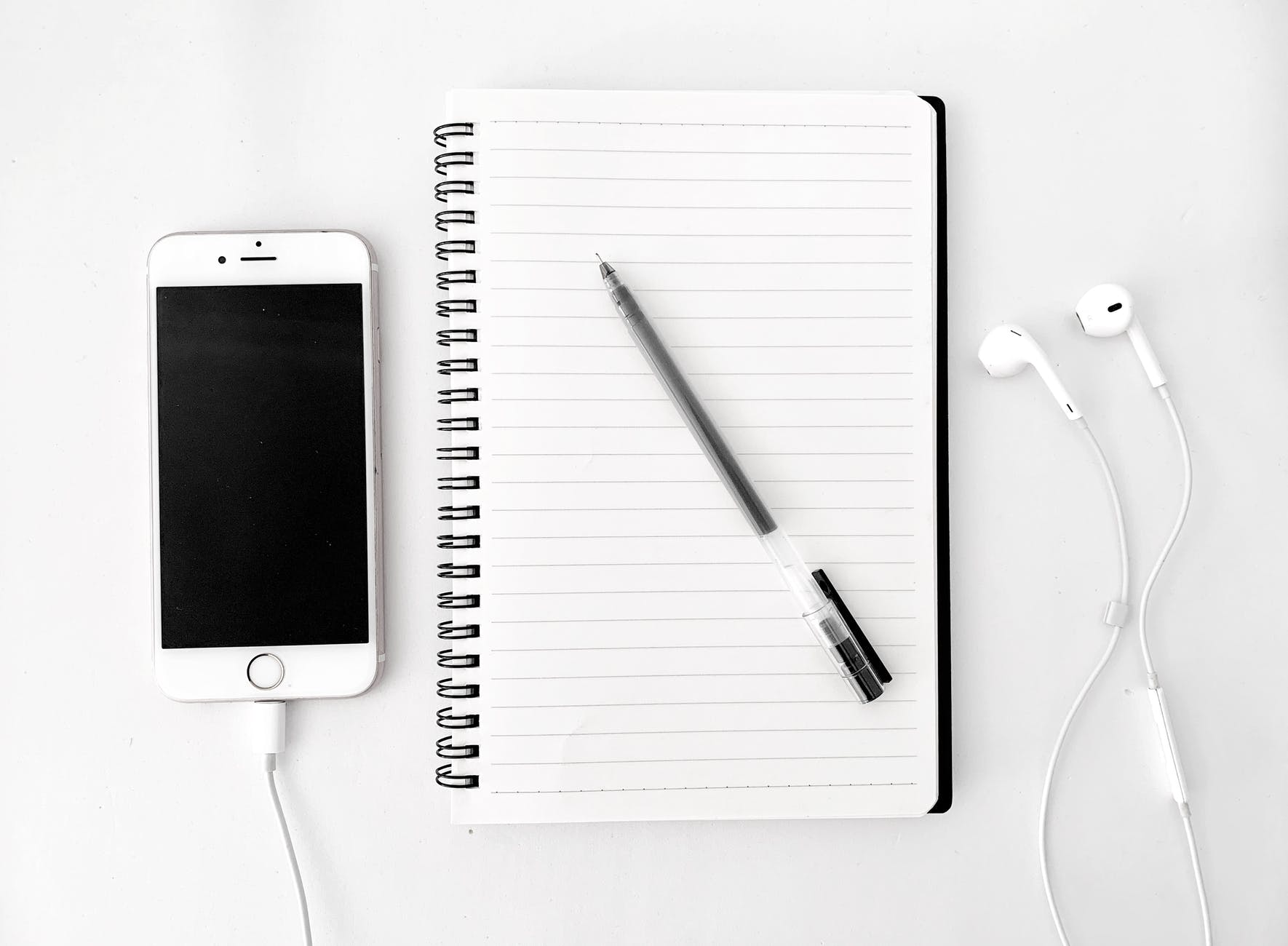 This beginner guide will explain everything you need to know about how to start a podcast, including:
How to start a podcast step by step
How to upload your podcast for free
How to upload your podcast on popular platforms like Spotify, Apple, and YouTube
What is a Podcast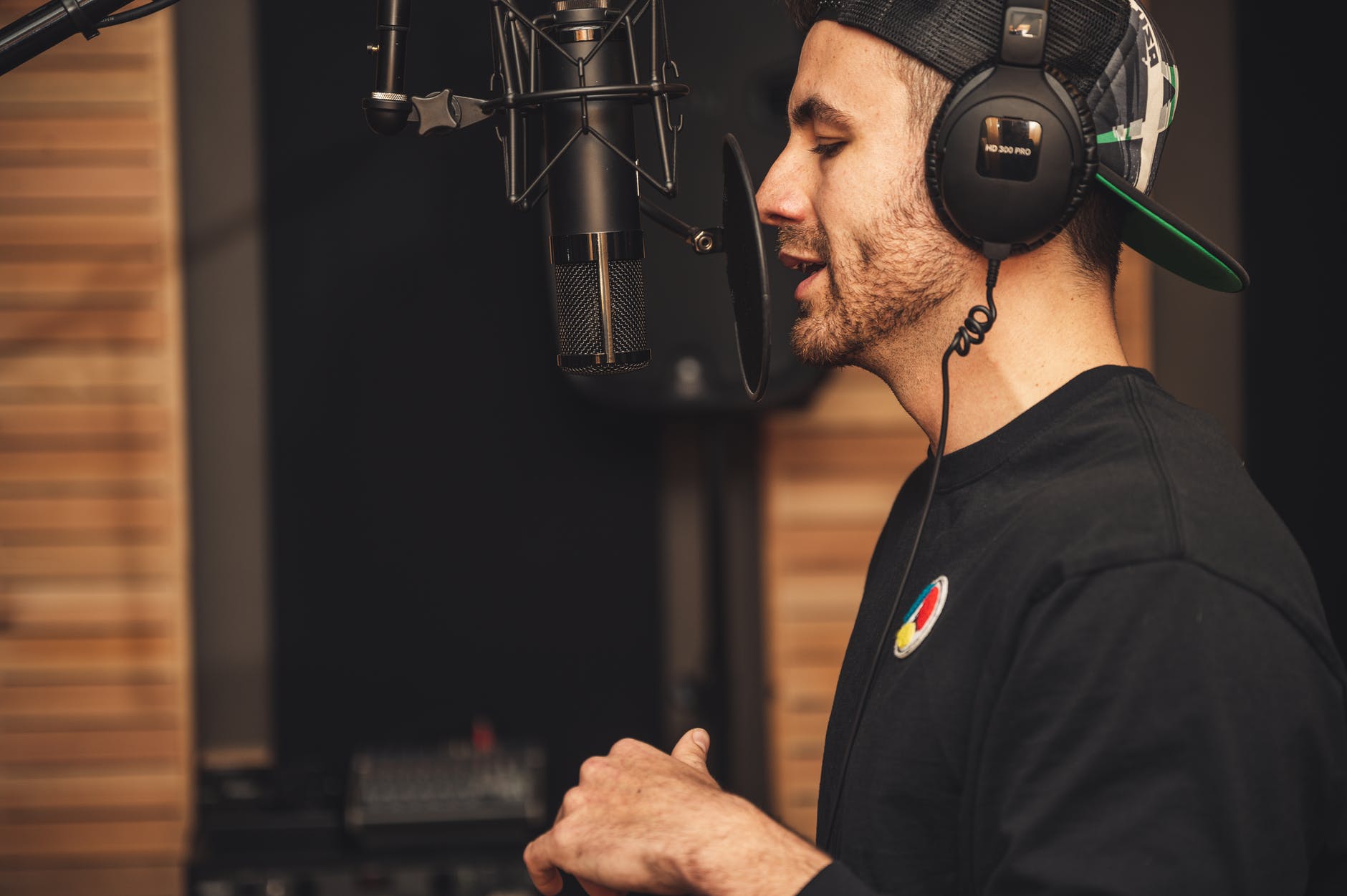 A podcast is a digital audio file that could be accessed on the internet. They usually come in a series where subscribers receive automatic updates. They are your favorite radios, topics, and stories in a pre-recorded audio series format.
Nowadays, individuals, comedians, celebrities, radio networks, tv networks, and others all have podcasts. There is no specific length, topic, format requirement.
Some podcasts are in the form of conversations. Two people sit down and discuss certain topics, exchange ideas, share stories, and record it.
The most popular and easiest way to get started is having the podcast host (yourself) talking about a specific topic.
And almost all major streaming platforms have a Podcast section!
How to Start a Podcast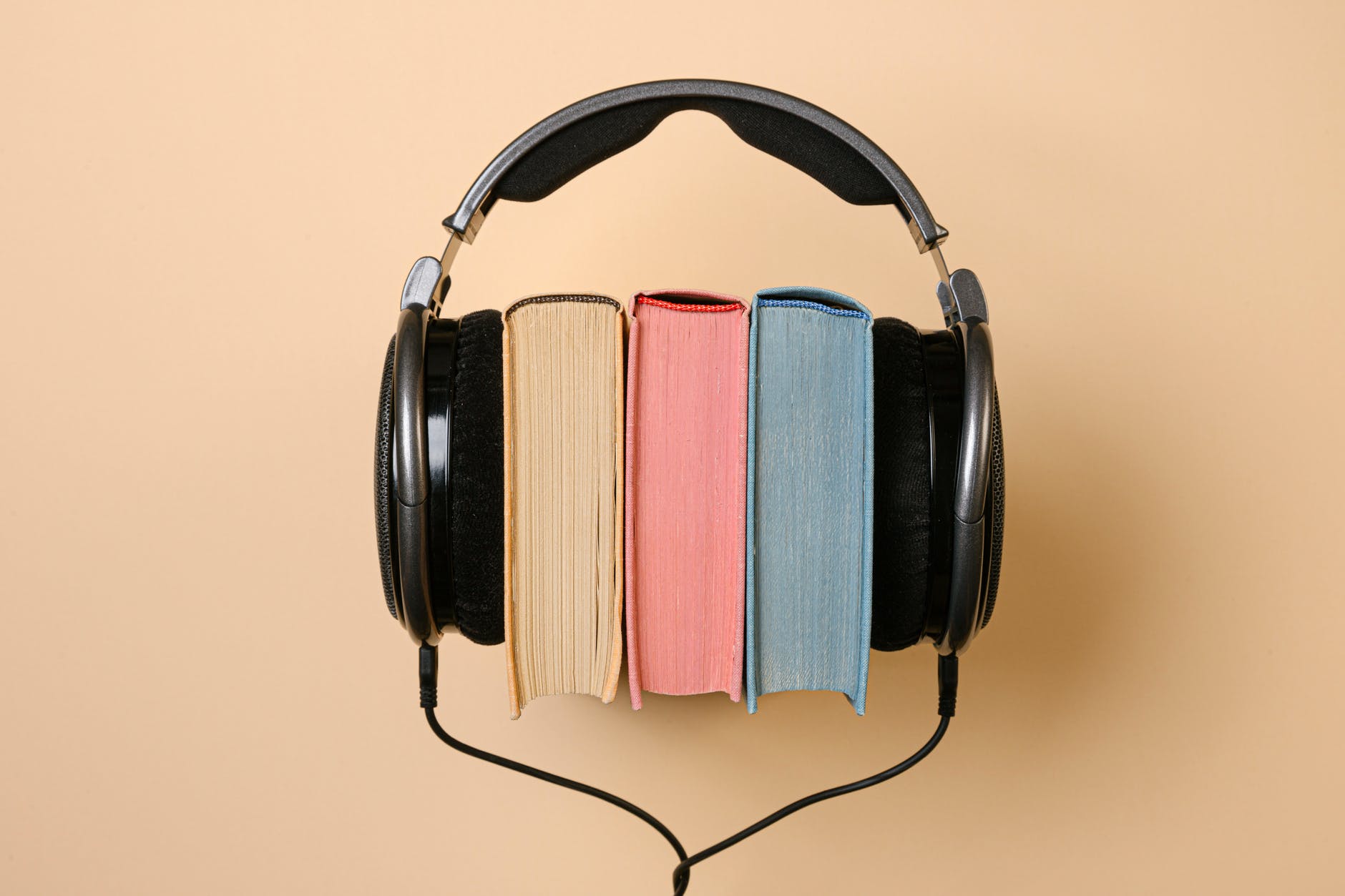 Brainstorm a topic
You need a topic for each podcast episode and ideally a consistent theme for the whole series.
Make sure that the topic is something you are familiar with so you have content to share. Think outside the box, and don't be restricted!
Also, it's essential to consider your target market size. Like any business, if you want to monetize your podcast, you have to share something that many people are interested in.
The bigger the size of your target audience, the higher the earning potential.
To identify what people are interested in, utilize tools like SEMrush to find what people are searching for online. Its Topic Research tool is free to use.
After going into the tool, enter a topic you'd like to craft your content around and which region you are interested in. Click on "Get content ideas" and receive tons of information and ideas regarding this topic.
Brainstorm ideas and then narrow them down to specific topics. Find out what is most appealing to your target audience. Choose the topic you want to share the most, and your podcast's direction is set!
Decide on a major format
After deciding on your podcast's topic or theme, choose a major format for your podcast. Are you going to interview guests, do a panel sharing, or a talk show by yourself?
Any format would do, and you don't have to restrict yourself. You're going to need a major setup, but be creative and try out different formats in different episodes to keep your audience interested.
Just remember to pre-decide so that your podcast is more structured. You should consider if you will be inviting other guests and also the length of your episode. There are 5-minute podcasts, and there are 5-hour ones. It depends on how much content you want to share. There's no strict guideline; remember to plan it out beforehand!
Pick a name
Just as any book needs an appealing title, your podcast needs the right name.
Name your podcast with a broader name than your topic – it will allow you space to include different content. 
Make sure your name is related to your content and rather self-explanatory. It is just easier for people interested in the topic to click on it and become potential subscribers.
Try to make your name catchy as well. If you need some inspiration, check out the top podcasts. An eye-catching and engaging name can always better attract listeners.
Create the cover art
The cover is the first thing people see. It plays a huge role in catching people's eyes when skimming over a list of podcasts.
It is also very likely that you would be using the cover for promoting your podcast, so creating a well-designed cover art can have lots of benefits.
For beginners, we highly recommend Canva as a design tool. It's an excellent tool that includes loads of templates for you to get started. It's free to use, and you can create cover art in minutes.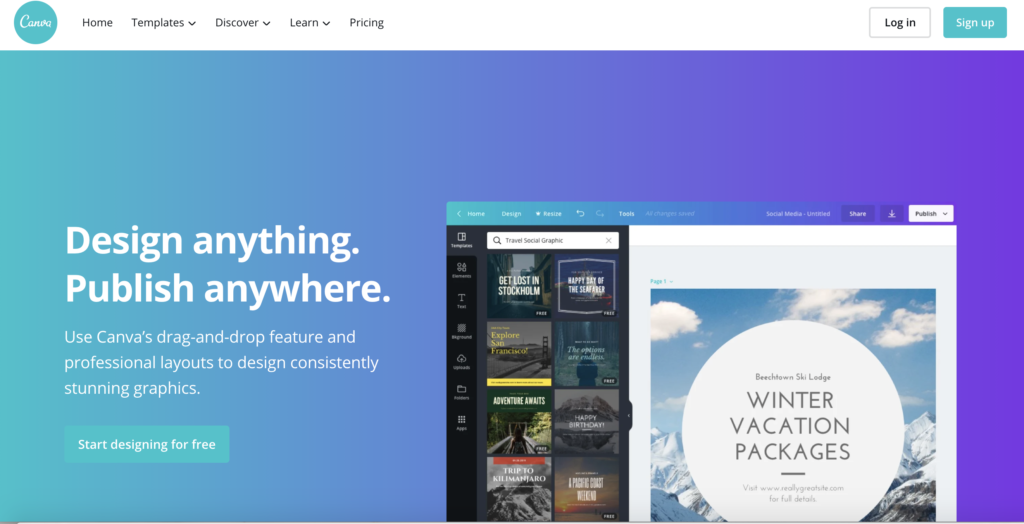 If you have a budget, you can hire a professional designer to do it. You can ask the designer to create a customized template for you, and you can reuse it for many episodes.
Make sure the style and coloring are consistent with your theme. Keep in mind that different colors, fonts, and graphic styles can convey different messages. Choose the ones that fit your topic the most and create aesthetic cover arts that catch your audience's attention.
Start recording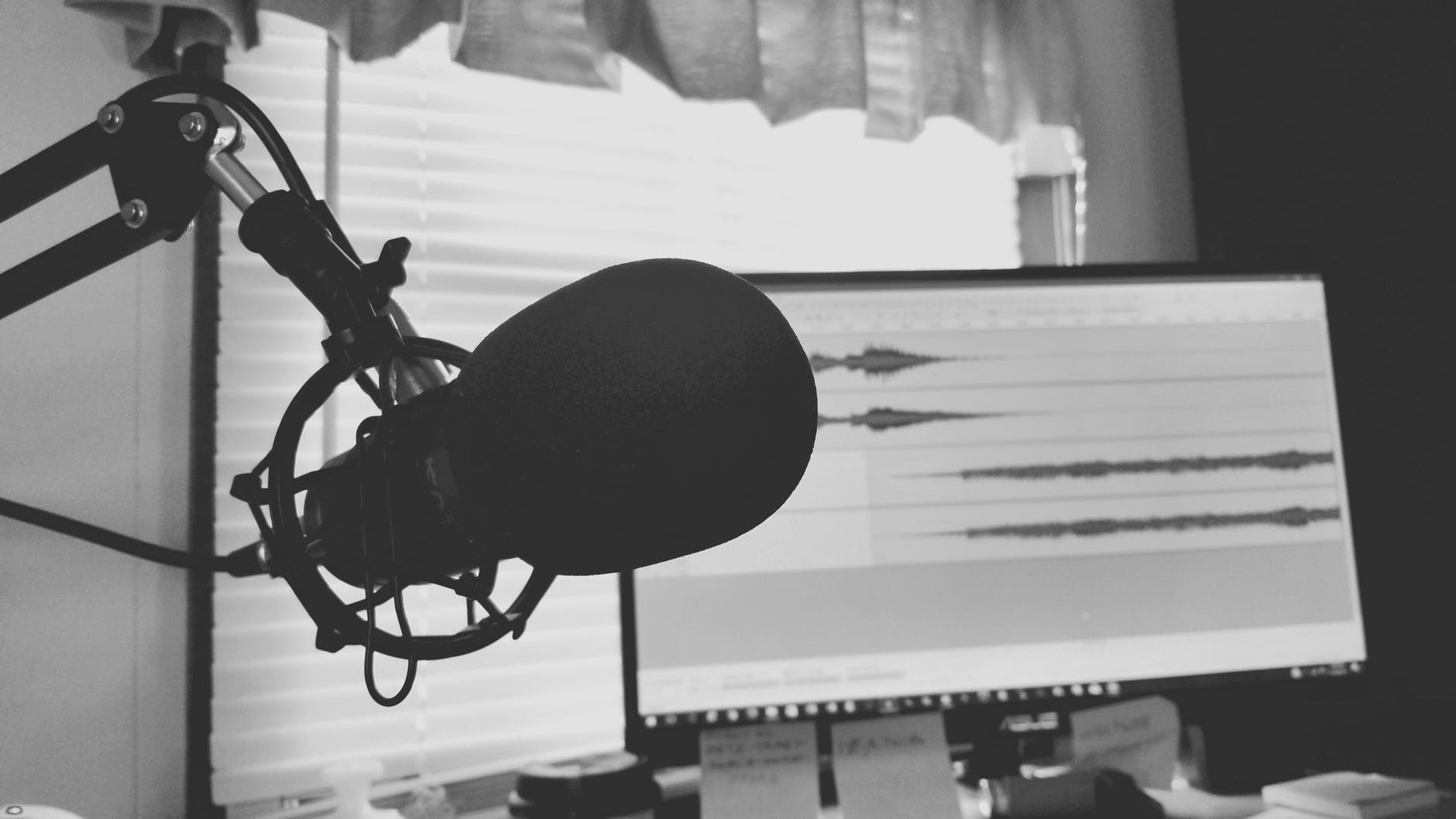 Next, it's time to prepare your content and start recording. Prepare a script or talking points for the podcast. If you're interviewing guests, prepare questions and a flow. Make sure you communicate with your guests what to expect for the podcast.
Then, grab your mic and laptop and start recording!
You might be wondering how to record without professional equipment. No worries! The simplest way to record is to use your phone. Make sure you are recording in a quiet room, and no noise would interfere. You can wear earphones to cancel background noise and better collect your voice.
For those who would want to step up their game, you can get a podcast mic. There are two main types of mics: condenser mics and USB mics. We recommend using a condenser mic as it is cheaper and records much less background noise than a USB mic. It does require a sound card that might be pricey, but it is still less expensive than soundproofing an entire room.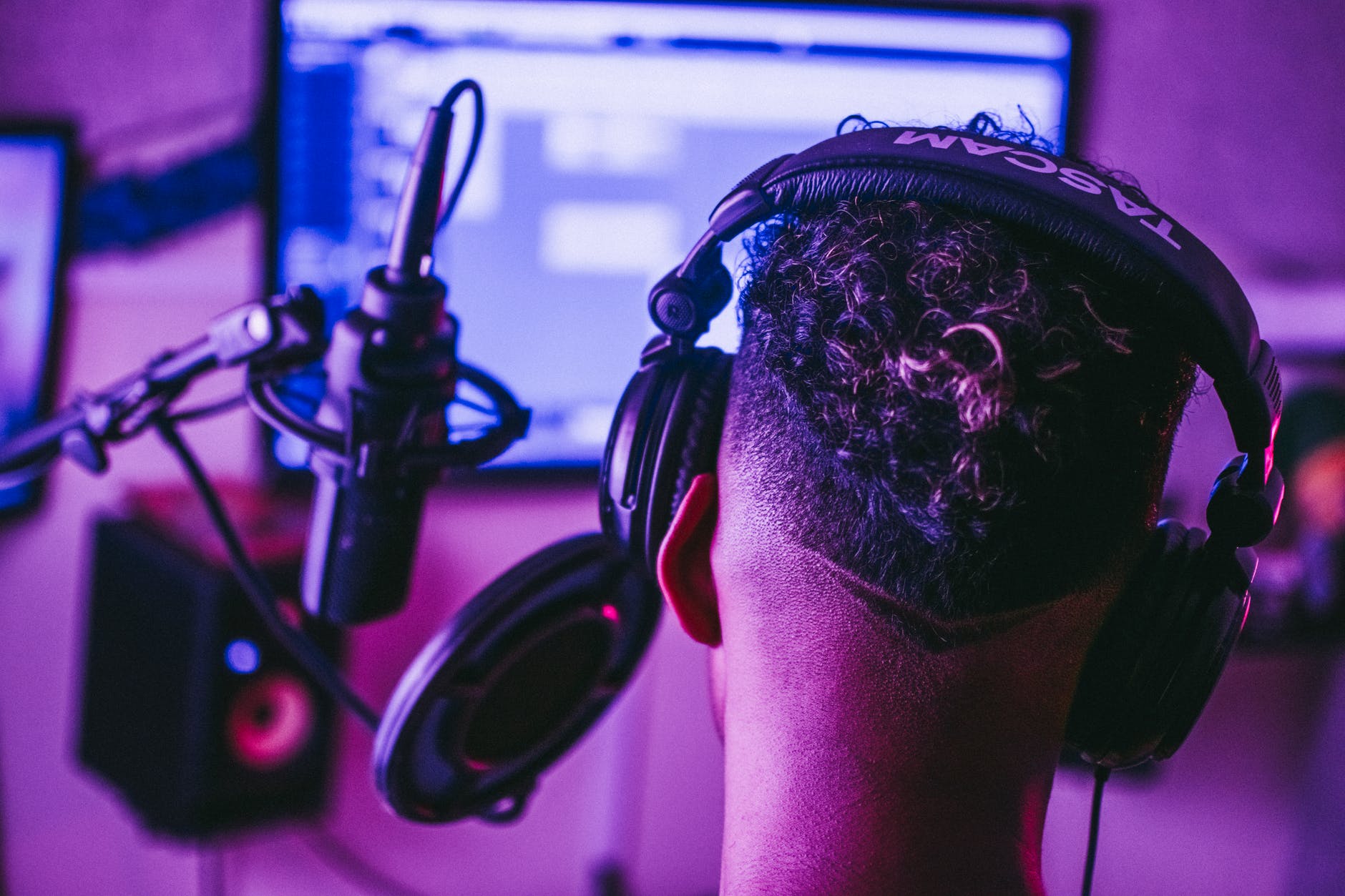 Edit the audio file
Most of your recordings would require editing, and there are easy-to-use tools to help you!
If you don't have any experience in audio editing, try Alitu – the podcast maker. It is a web-based tool that automates the technical aspects for you. Simply upload your file and edit out mistakes, add intro music, add fades, etc. It is a practical tool that speeds up the editing process.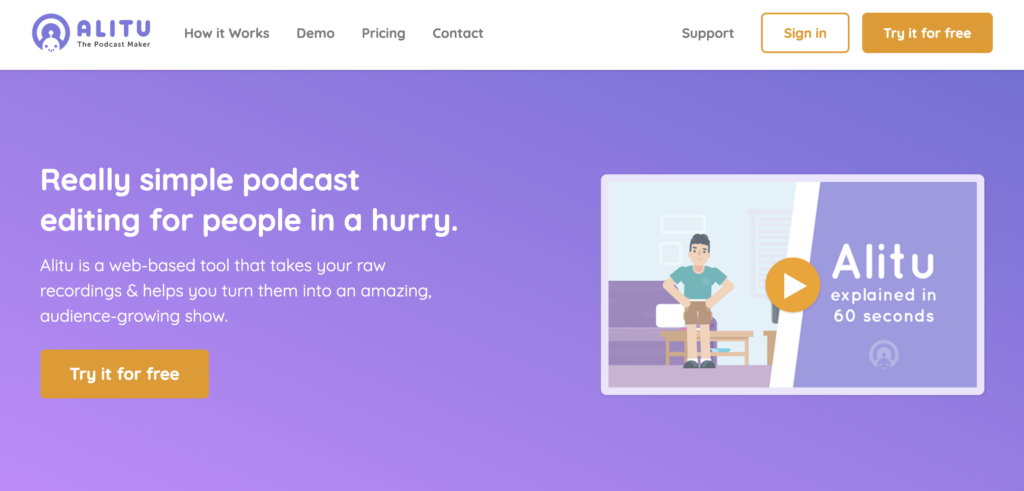 If you are comfortable with audio editing, GarageBand is an excellent option. Pre-installed on most IOS devices, it is free to use and provides you with more flexibility in editing! You can split the soundtracks and edit each one accordingly. If you are making episodes with a similar format, you can create a template file to save time.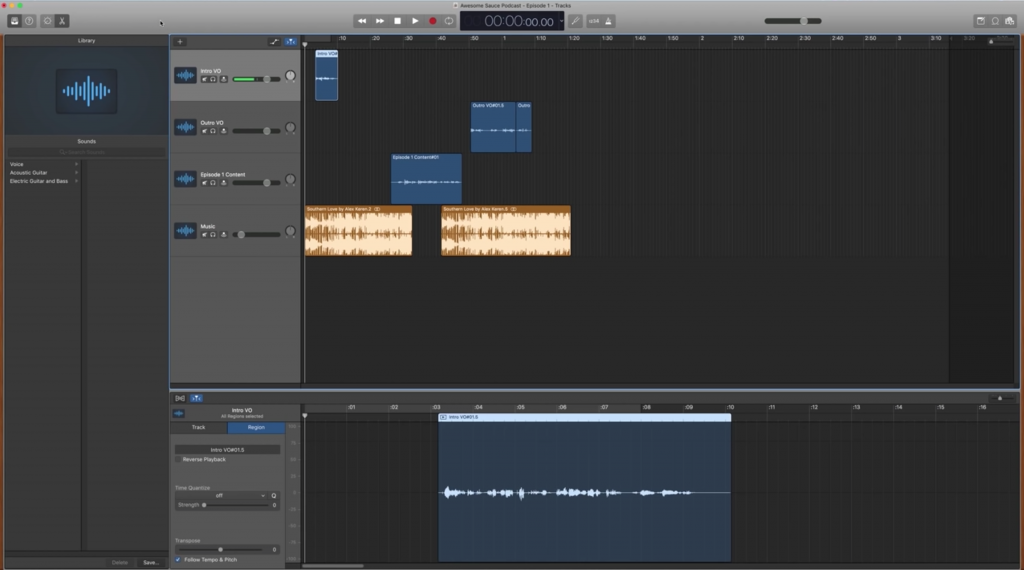 Upload to selected hosts
Now that your podcast is ready, you will need to host your podcast to make it accessible.
There are many podcast hosting services available in the market, and each provides different services. Some are free to use, while some offer premium services for an additional cost.
After picking your host, upload your file in .mp3 format and write an appealing episode description. The hosting platform will then generate an RSS feed URL, and you're one step away from finishing.
Launch to major platforms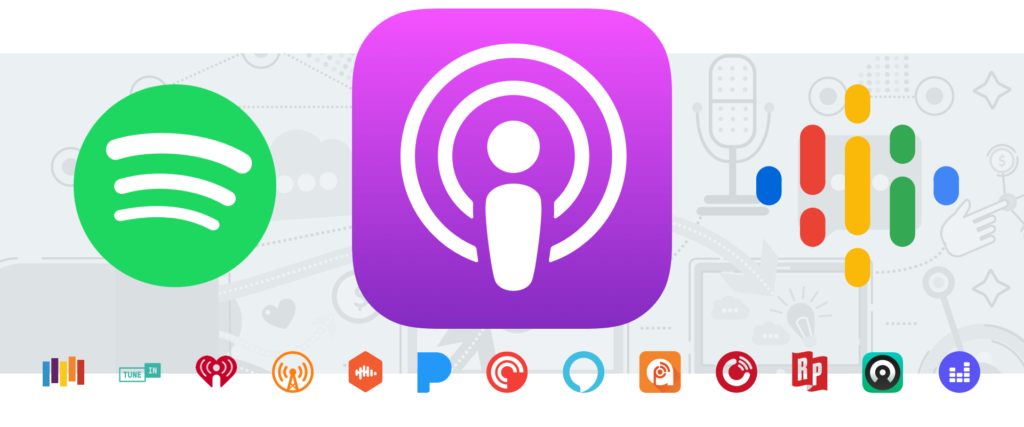 Last but not least, it's time for the world to see it! Launch to podcast directories like Spotify and Apple Podcasts to reach audiences. We will guide you step-by-step on how to launch to Apple, Spotify, and Youtube below. Some hosting platforms also provide launching services to help you with that.
How to Start a Podcast for Free
Many podcast hosting platforms offer free plans. You can check out this detailed comparison of podcast hosting platforms.
Start with Podbean for Free
One of the most popular and easy-to-use podcast hosting platforms is Podbean.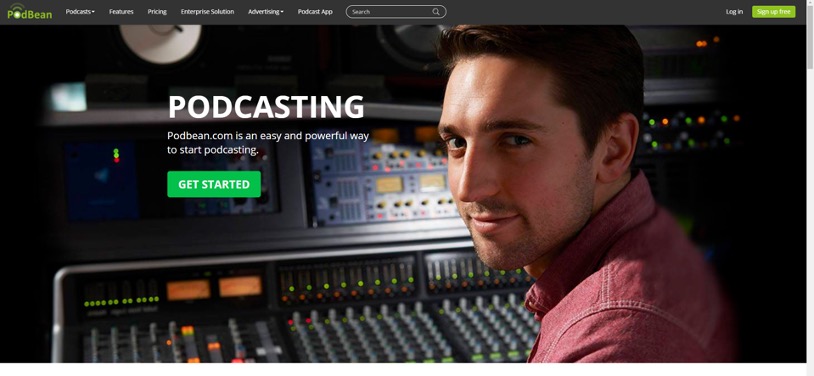 Podbean solely focuses on podcast hosting and provides customization. It satisfies professional needs while being beginner-friendly.
The free package includes:
custom domains to upload
publishing tools
several promoting methods
and embedded players for the episodes
What's more, all Podbean accounts offer a free subdomain of your choice and several customization options. You can choose your theme and edit basic styling options such as background image, header image, theme and font color, link color, etc.
Get one-month-free Podbean hosting here!
Start with Buzzsprout for Free
We also recommend Buzzsprout, which is another top-rated podcast hosting platform.
The signup and setup process is intuitive, and it offers a step-by-step setup guide.
Also, it is highly adaptable – it supports various audio file types and enables easy migration.
Most importantly, it works with multiple podcast directories such as Spotify, Google Podcast, and Apple Podcasts – making it easy to launch to these platforms.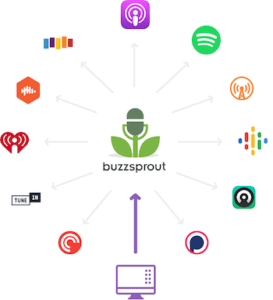 Get a $20 Amazon Gift Card when you sign up on Buzzsprout with us.
Start with Transistor for Free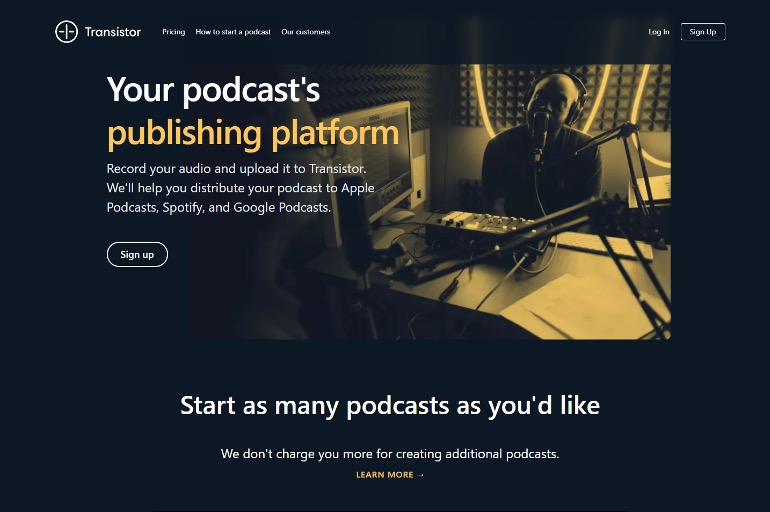 If you want to store unlimited episodes for free, try Transistor. You can host unlimited episodes for free for 90 days.
The paid plans for these platforms provide better service and flexibility. It's worth it if you are going to make podcasts in the long term.
However, if you're really only looking for free options, you could maintain the files' total size under the free plan's provision. Or you could try out the free plans of all podcast hosting platforms before deciding on one.
How to Start a Podcast on Spotify
Spotify is a massive platform for podcasts with 299 million monthly active users and a penetration of 92 markets globally. It provides in-depth insights and a comprehensive profile of who your listeners are.
To start a podcast on Spotify, go to Spotify for Podcasters.
Then, log in to Spotify with your account or sign up for an account. Click on "get started" to link your Spotify account to your RSS feed. After it's linked, your episodes will automatically update on Spotify, and you don't have to do it again next time you have a new episode.
Next, add information to your season and episode.
Finally, double-check and submit! You will be able to see who your listeners are and where they are listening from.
Claiming a Podcast on Spotify
If you want to claim a podcast, click on "get started." Then, submit the link to your podcast's RSS feed. You'll receive an automatic verification email with an 8-digit code. Just paste your 8-digit code into the box provided and submit.
Upload Through Your Podcast Host
Another way is to upload through your podcast host. Hosts like Buzzsprout provide direct uploading options to Spotify. Just click a button and save all the trouble.
With your podcast uploaded, you can start gaining listeners and followers! Followers receive automatic updates of new episodes of your podcast. Therefore, it is crucial to ask people to follow so that they will get notified. You can also promote your podcast by posting on social media and including a 'Follow' button on your website.
If you are looking for more professional promotion methods, check out Spotify Advertising.
How to Start a Podcast on Apple
Nearly all podcast directories, such as Podchaser, Overcast, Pocket Casts, Breaker, Castro, and Listen Notes, use Apple's directory as their "master copy." If your podcast is on Apple Podcasts, it will automatically appear on most of the other directories. The Apple Podcast App is preinstalled in every version of the iPhone, providing a huge user base. Therefore, uploading your podcast to Apple (iTunes) is crucial to your podcast success.
To start a podcast on Apple:
Go to iTunes Connect.
Log in with an Apple ID or create one.
Consider creating a new Apple ID for your podcast so you can keep it separate from your personal one.
After logging in, you will land on the Podcast Connect website. Paste your RSS feed URL and click "Validate." Apple will then give you a preview of your podcast information.
Before submitting via Podcasts Connect, test your podcast to ensure that your feed meets Apple's technical requirements. Refer to Apple's podcast help website to check the specific requirements.
Review your show's media and metadata to ensure it displays as intended on Apple Podcasts for iOS and Mac. Also, your RSS feed should have at least one episode, which includes tags and the cover artwork.
Apple recommends an image of 3000×3000 pixels with a file size smaller than 512KB. For more podcast help, refer to their official website.
Double-check, and you're good to go. It usually takes 5 to 8 days to review your submission, so be patient. Apple will send you an email when the status of your podcast is updated. You can also monitor the status on the Podcasts Connect website.
How to Start a Podcast on YouTube
YouTube is the second-largest search engine in the world. And more people are using it for audio streaming. To upload your podcast to YouTube, you will need to convert your audio file to a video.
The easiest way is to use the cover art as the visualization. You can use video editing tools like iMovie or Adobe Premiere. There are many easy-to-use editing tools for YouTube videos. Simply add your cover art and the soundtrack to create a video.
To make your video more appealing, consider adding more slides and images and include video effects like transitions.
Adding subtitles is a huge plus. However, it might be too time-consuming to add it manually. The good news is, you can enable YouTube to auto-generate subtitles for you. The auto-generated subtitles are correct 90% of the time. You only need to adjust the rest.
Last but not least, many podcasters film their recording process. Showing your face can engage your audience even better.
If you do not already have a YouTube channel, simply create one. You can use Canva to design an aesthetic channel cover art quickly. Don't forget to upload a nice-looking profile picture and write an engaging channel description.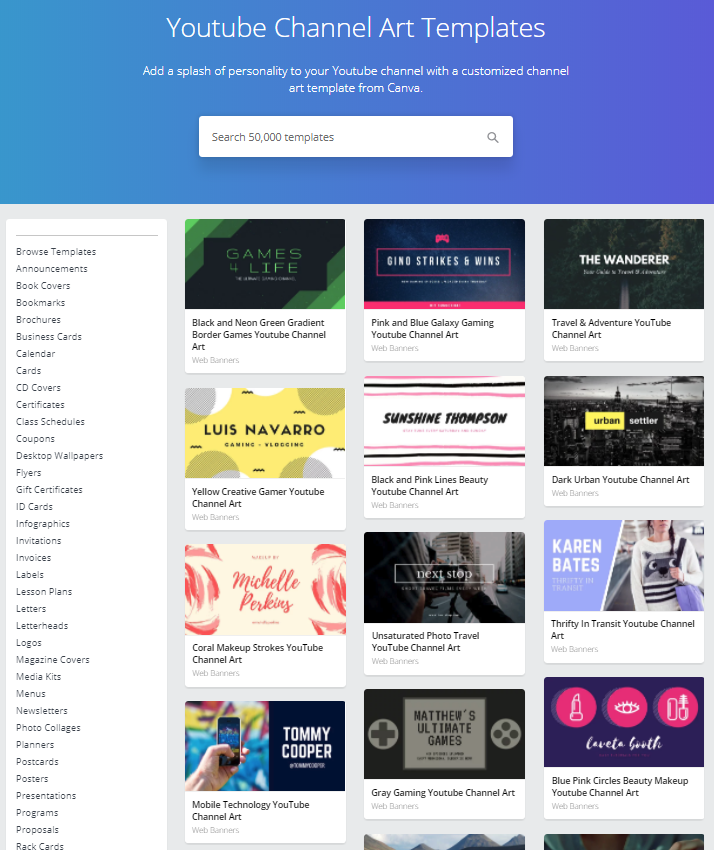 In your channel description, you can let people know that this is a podcast channel. Include your podcast name, topic, and theme. Paste links to your podcast on other platforms like Spotify and Apple.
Finally, upload your video and write an engaging description. Don't forget to include relevant hashtags to increase your reach!
Conclusion
Podcasting is a popular way of sharing ideas and stories. For beginners, it might seem daunting to start. We hope this guide helps!
Now that you're ready to start a podcast – start for free with Podbean or Buzzsprout, and do the topic research with SEMrush. Make your voice heard and have fun in the process!