35% of talent managers consider HR cloud solutions to reduce costs, while 44% see it as a way to increase productivity. In other words, picking the best HR software for your business can take you a long way in saving you both time and money.
But just like with other software solutions, there's no one-size-fits-all HR system that will work perfectly with your company. There are specific criteria you'll need to follow to make the right decision.
For starters, there's the ease of use. You've got to find a software solution that's easy to implement, learn, and offers excellent customer support. Otherwise, you may risk spending unnecessary time training your employees and increase the chances of encountering difficulties in the long run.
Secondly, you've got to consider the functionalities the HR software offers. More specifically, you have to determine whether to HR solution of your choice provides all the necessary features that will allow you to streamline your workflow and save time, like automation capabilities, reporting, analytics, or engagement tools, for instance.
Most importantly, the human resource management software must be able to adapt as your company grows and your HR needs change over time.
Lastly, there's the price. The HR solution needs to fit within your budget and provide the best value for money so you can make your investment worthwhile.
There are plenty of things you'd need to take into account. To narrow down your search, we'll look at some of the best human resource management software solutions available. Here are the ones we're going to cover:
Let's look at them one by one in more detail.
Gusto: Best HR Software for Startups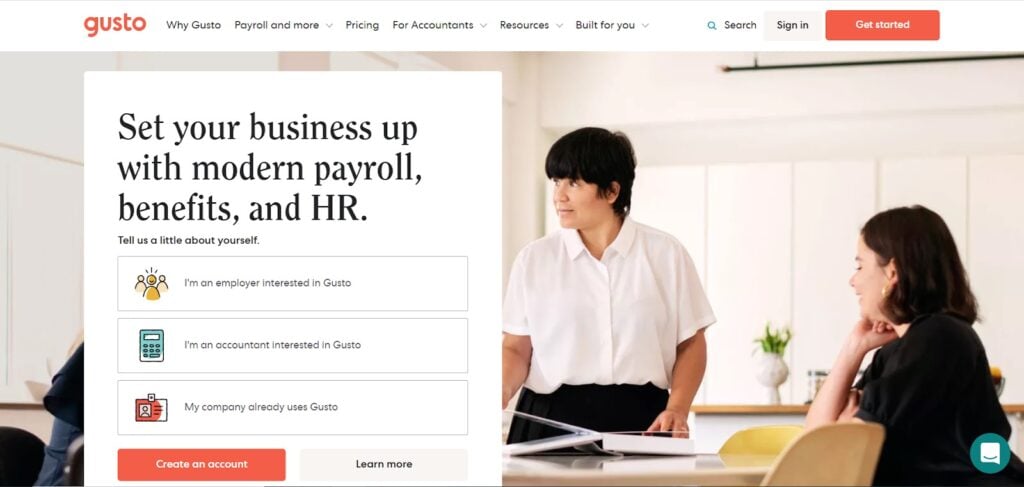 Although Gusto was initially a payroll solution, it has evolved into a full-blown HR system. It includes modules for benefits administration, hiring, onboarding, and time tracking.
Gusto is designed with startups and small businesses in mind. This platform prioritizes ease of use and affordability. It provides an intuitive dashboard that is easy to navigate and offers a handful of guides to teach you how to make the most out of the platform. 
Best HR & Payroll Software
Gusto | All-in-one HR Services
Gusto is one of the best HR & payroll software that simplifies the process of managing and paying employees. With Gusto, businesses can easily manage their payroll, taxes, and benefits in one place. The software automates the calculation of payroll taxes, tracks employee hours, and generates pay stubs. It also offers a range of benefits, including health insurance, retirement plans, and workers' compensation insurance. Gusto is designed to be user-friendly, with a simple interface that makes it easy for businesses to manage their payroll. With Gusto, businesses can save time and reduce the risk of errors, ensuring that their employees are paid accurately and on time.
Pros:
User-friendly interface: Gusto has a simple and intuitive interface that makes it easy for users to navigate and use the software.

Automated payroll processing: Gusto Payroll automates the payroll process, saving time and reducing the risk of errors.

Tax compliance: Gusto ensures that all tax calculations and filings are accurate and compliant with federal, state, and local regulations.

Employee self-service: Gusto allows employees to access their pay stubs, tax forms, and other important information through a self-service portal.

Integration with other software: Gusto Payroll integrates with other software, such as accounting and time-tracking software, to streamline the payroll process.

Affordable pricing: Gusto offers affordable pricing plans that are suitable for small and medium-sized businesses.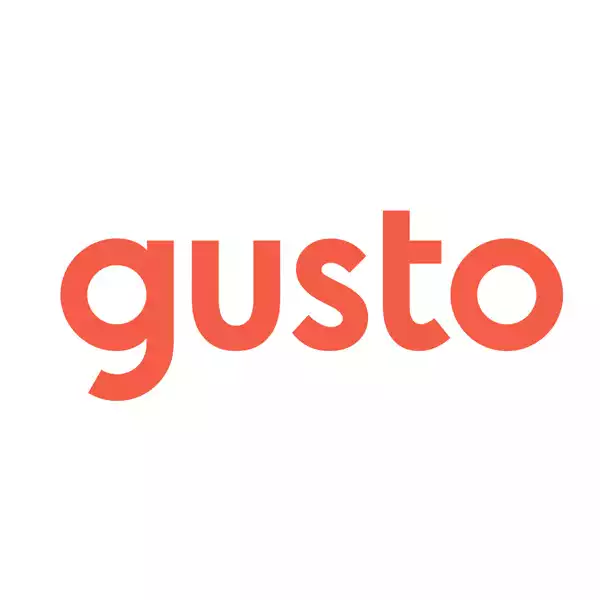 Features of Gusto
Automated tax filing
Custom reports
Employee self-service tools
Time tracking
Compliance support
Gusto's employee self-service tools can be a time-saver for HR teams. That's because employees can hop into the platform and update their personal information, request time off, or track their pay stubs and other documents without bothering the HR team to do it for them.
Moreover, Gusto helps you remain compliant with federal and state policies by automating specific tasks, like filling hire reports to state authorities, reporting employment payments and taxes, monitoring breaks for hourly employees, and more.
Pros of Gusto
User-friendly
Ability to cancel, upgrade or downgrade plans at any given time
Extensive integration capabilities
Besides its easy-to-use dashboard, Gusto's pricing flexibility also appeals to smaller businesses, as you can opt for new add-on benefits, like compensation plans or commuter benefits.
Conversely, you can also easily downgrade your plan if some features are not helpful.
Moreover, you can integrate Gusto with over 70 third-party platforms, including Shopify, FreshBooks, and numerous accounting software solutions, to import transactions automatically.
Pricing of Gusto
Gusto covers five pricing plans:
Core – $39/month + $6/month per employee
Complete – $39/month + $12/month per employee
Concierge – $149/month + $12/month per employee
Select – upon request
Contractor Only – $6/month per employee
The Contractor plan is built for small teams or solopreneurs that operate on a contract basis. This plan includes features like contractor self-service, unlimited payments, 4-day direct deposits, and the ability to distribute and file 1099-NECs.
Bambee: Best HR Software for HR Assistance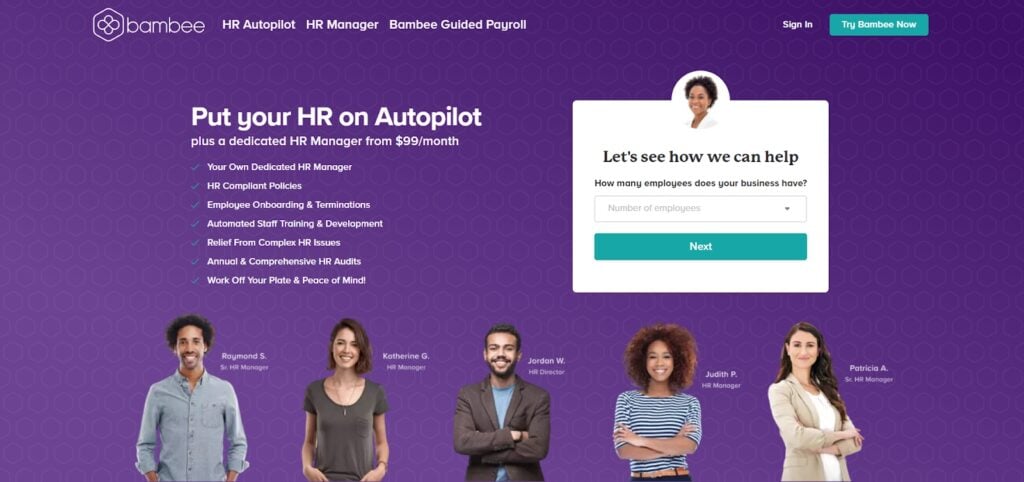 Bambee is slightly different than the other HR systems in this list as it's more than a software solution. With Bambee, you can also hire a dedicated HR manager that will take care of your business's employee onboarding, terminations, labor regulations, and compliance as well as give you suggestions on how you can improve your HR department as a whole.  
Best for US SMBs
Bambee | HR Manager solution for US small businesses
Bambee is a cloud-based HR platform designed to help US small and medium-sized businesses manage their HR needs. With Bambee, businesses can access a team of HR experts who can provide guidance on compliance, employee relations, and other HR-related issues. The platform also offers tools for managing employee records, onboarding new hires, and tracking time off and other benefits. Bambee aims to simplify HR management for businesses, allowing them to focus on growing their business rather than dealing with HR headaches.
Pros:
Affordable: Bambee offers affordable HR services for small businesses, making it accessible to companies with limited budgets.

Expertise: Bambee's team of HR experts provides businesses with professional guidance and support, ensuring compliance with employment laws and regulations.

Customizable: Bambee's services are customizable to meet the unique needs of each business, providing tailored solutions for HR-related issues.

Time-saving: Bambee's services save businesses time by handling HR tasks such as employee onboarding, performance management, and termination.

User-friendly: Bambee's platform is user-friendly and easy to navigate, making it simple for businesses to manage their HR needs.

Risk reduction: Bambee helps businesses reduce their risk of legal issues by ensuring compliance with employment laws and regulations.

Scalable: Bambee's services are scalable, meaning they can grow with a business as it expands and requires more HR support.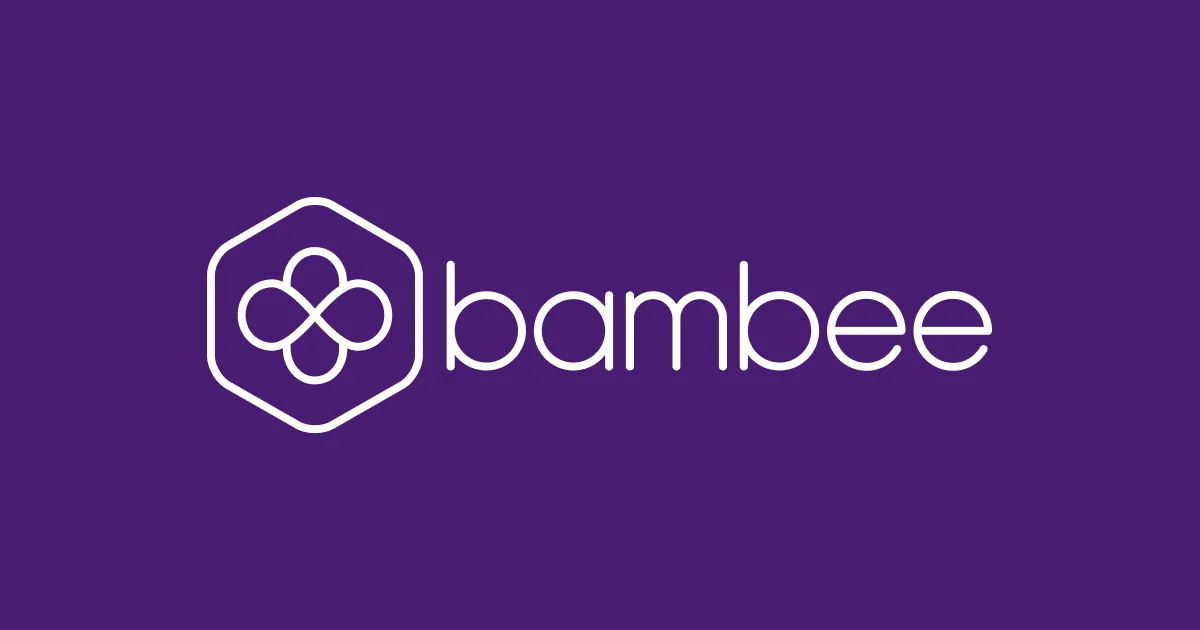 Features of Bambee
Performance tracking
Staff folders
Smart cabinets
Business compliance indicator
HR audits
The platform itself makes it easy to monitor and manage your HR activities. The dashboard allows you to keep track of employee performance, create and store HR procedures and policies, and enable employees to view and sign important documents, memos, etc.
Another handy feature is its compliance indicator, as it evaluates your company's security and effectiveness, then gives you a score that will help you determine how well your business is performing.
Pros of Bambee
Excellent customer support
Easy to keep in touch with the HR manager
Easy to use
This platform's primary benefit is that it allows you to keep in touch with Bambee's certified professionals through various means of communication, including phone, email, and chat.
Also, suppose you require urgent answers. In that case, the website includes an Interaction section split into multiple categories, like Wages, Terminations, Employee, General, and Policy, to clarify your concerns as quickly as possible.
Pricing of Bambee
Bambee's covers the following pricing plans:
1-4 Employees: $99/month + $500 setup fee
5-19 Employees: $199/month + $500 setup fee
20-49 Employees: $299/month + $100 setup fee
50-500 Employees: upon request
If you opt for the yearly plan, you'll receive a discount of up to 20%.
Breezy HR: Best HR Software for Recruiting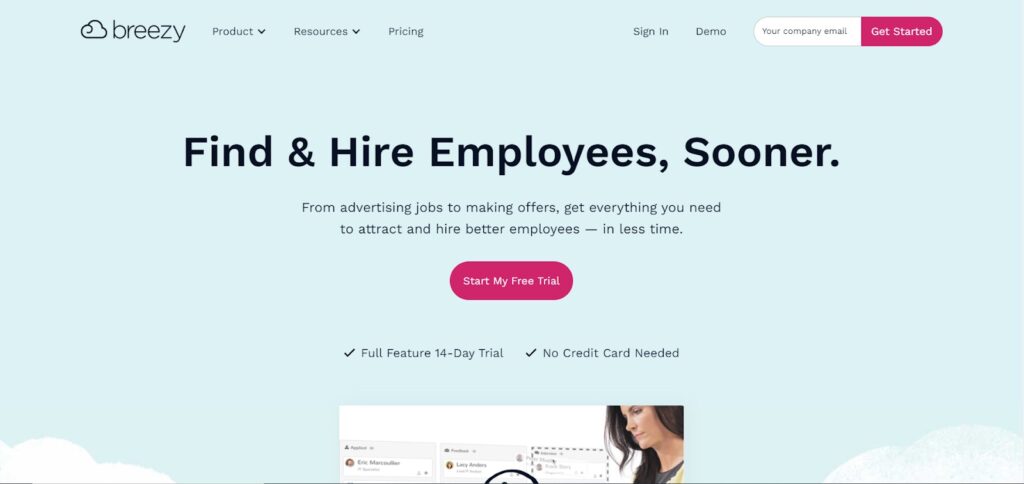 Breezy is built explicitly to streamline the recruitment process from beginning to end. With this platform, you can automatically post multiple job boards, track candidates through various recruiting stages, automate interview invitation emails or follow-ups, etc.
Breezy also offers a built-in messaging system so you can communicate with your team and share candidate information in real-time.
Modern Hiring Software & Applicant Tracking System | Breezy HR
Breezy is a modern and intuitive recruitment software that enables businesses to streamline their hiring process. It offers a range of features, including job postings, candidate sourcing, resume parsing, and interview scheduling. Breezy's platform also includes collaborative hiring tools, such as video interviews and candidate assessments, to help teams make informed hiring decisions. With its user-friendly interface and customizable workflows, Breezy aims to simplify recruitment and help businesses find the right talent quickly and efficiently.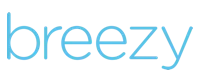 Features of Breezy
Create and advertise job postings
Candidate management
Interview management and scheduling
Reports
Career and team overviews
With Breezy, creating and advertising job postings is as easy as possible. You can either build a job opening from scratch or use one of their hundreds of available templates to save yourself some time.
In terms of job advertising, the software can handle the task on its own by automatically sharing job openings on your social media accounts, or on job boards, including Glassdoor, Indeed, and Google Jobs.
Pros of Breezy
Integration capabilities
Extensive customization options
User-friendly
If you'd like to enhance the hiring process even further, Breezy offers plenty of integration possibilities. For instance, you can integrate this platform with Checkr or VerifiedFirst to perform background checks on your candidates.
Another strength of Breezy is its customizability and ease of use, as its drag-and-drop interface allows you to seamlessly create and modify your management pipeline and organize your candidates visually.
Pricing of Breezy
There are four pricing plans available:
Bootstrap – free
Startup – $171/month
Growth – $299/month
Business – $479/month
If you choose one of their annual plans, you'll get an extra two months for free.
Monday.com: Best for HR Activities Management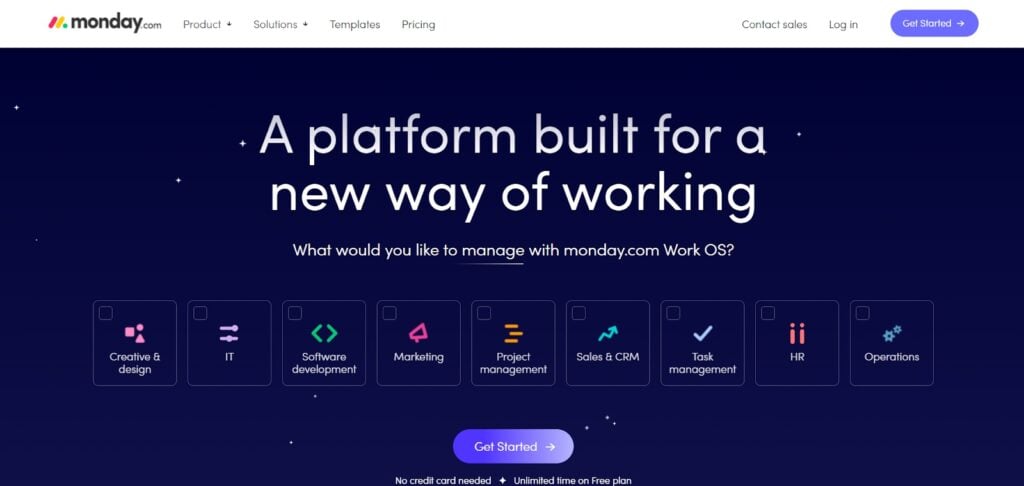 Although Monday.com is a project management software solution, companies can also use it effectively to fulfill some of their HR needs.
For instance, you can monitor the recruitment and onboarding process by using one of Monday's pre-made templates explicitly built for these types of activities. Besides, Monday.com provides numerous other HR-specific features. 
Our #1 Pick
10x Your Productivity | monday.com
Monday.com is the best cloud-based project management tool that helps teams manage their workflow and collaborate more effectively. It provides a visual overview of your team's progress, making it easy to identify bottlenecks and areas for improvement. It's a great option for teams looking for a flexible and intuitive project management solution.
Pros:
User-friendly interface that allows for easy task and project management

Customizable templates for various industries and functions

Integration with popular apps like Slack, Google Drive, and Trello

Visual overview of team progress and project status

Flexible and intuitive project management solution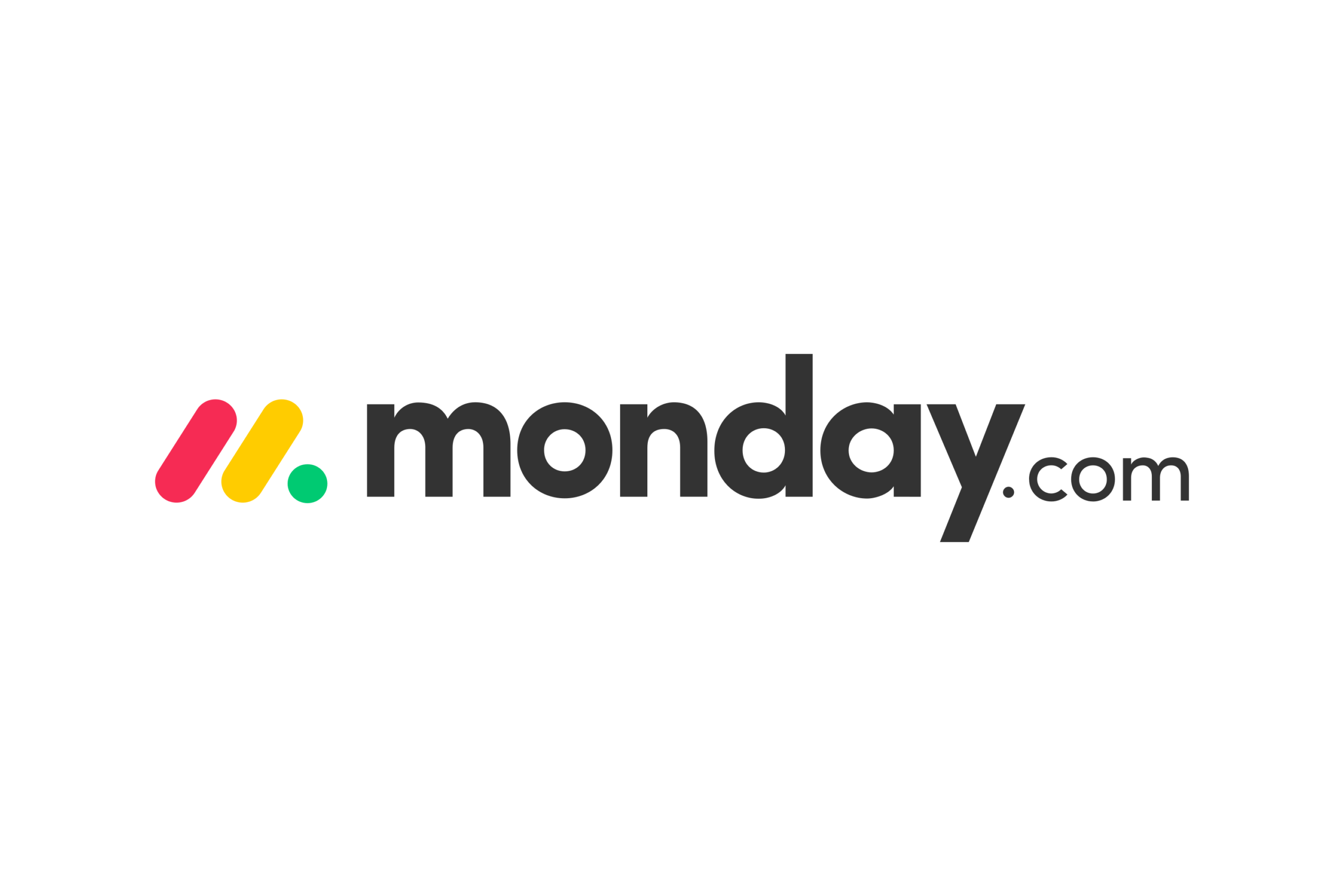 Features of monday.com
Create job application forms
Reports
Automation capabilities
Recruitment tracking
A wide array of customization options
Monday.com's customization options, coupled with its multiple HR-specific templates, allow businesses to handle numerous HR activities, like managing the recruitment process from top to bottom, planning internal company events, sending out employee surveys, and so on.
Moreover, you can use the platform's Workload View to visually organize recruiters and assign them candidates based on their availability.
Pros of monday.com
Flexible
User-friendly
Extensive integration capabilities
Monday.com is widely known for its ease of use, as the dashboard is intuitive, easy-to-navigate, and you can customize it to accommodate your team's needs. Consequently, learning to use this software solution requires minimal training.
Aside from that, due to its versatility and integration possibilities, Monday.com is also suitable for other business activities, like managing the marketing department or taking care of your sales teams.
Pricing of monday.com
Monday.com covers five pricing plans:
Individual – free (for up to two users)
Basic – $10/user/month
Standard – $12/user/month
Pro – $20/user/month
Enterprise – upon request
There's an 18% discount available for the yearly plans.
Learn more about Monday.com here.
Further read:
Monday.Com Project Management Software Review 2023
Clickup Vs Monday: The Complete Comparison (2022)
Asana Vs Monday: Compare And Review The 2 Project Management Tools (2022)
Zenefits: Best HR Software for Small Businesses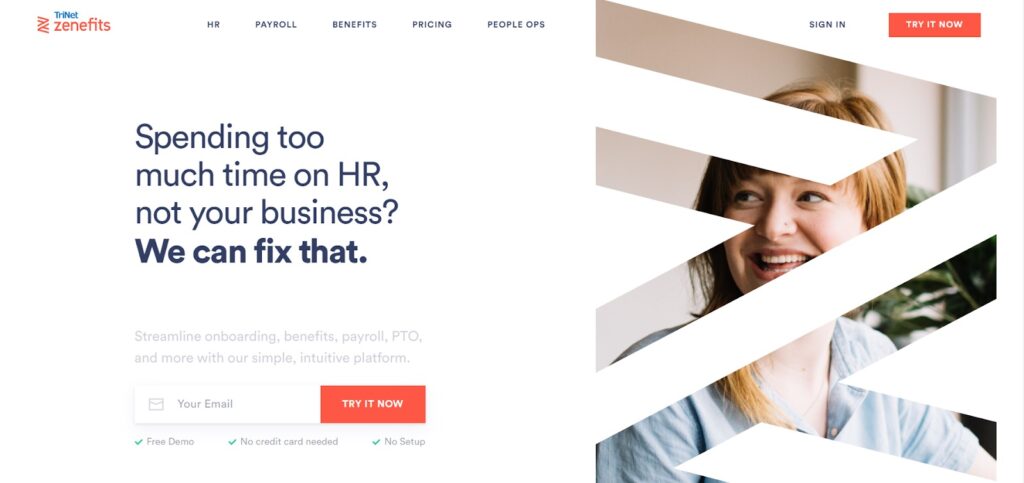 Zenefits is a comprehensive HR platform that caters to small business owners. It includes a wide variety of complex and straightforward features, making it a good choice for small companies that expect significant growth in the short term. 
From scheduling and time tracking to benefits and well-being administration, you can count on Zenefits to be a platform that will grow along with your business.  
People Operations Tools for HR, Payroll and Benefits | Zenefits
Zenefits is a cloud-based human resources (HR) platform that provides businesses with a range of tools to manage HR, payroll, benefits, and compliance. Its software automates administrative tasks and offers a suite of HR applications, including onboarding, performance management, time and attendance tracking, and more. Zenefits aims to simplify the HR process for businesses of all sizes and industries.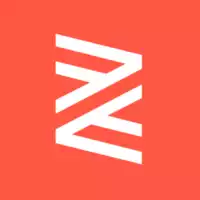 Features of Zenefits
Payroll management
Customizable reports
Benefits administration
Document management
Time off tracking
In terms of document management, with Zenefits, you can easily organize, update and file important HR documents, like privacy policies, company documents, and more. This platform can also automatically generate and store worker documents, sparing you a few headaches.
Moreover, Zenefit's People Hub can act as your employees' own social media network, as it allows teams to collaborate, leave comments, share files, post announcements, events, etc.
Pros of Zenefits
Good user interface
Comprehensive reporting capabilities
Excellent mobile application
This platform can also be downloaded on mobile devices, ensuring that your team is always updated with what's going on inside your business.
Generally speaking, Zenefits is pretty intuitive and easy to use. Still, its expansive list of comprehensive features may make it difficult for small teams or startups who have no prior experience with HR software to quickly get used to it and learn how to make the most out of the platform.
If you're in a similar situation, Gusto may be a better option.
Pricing of Zenefits
Zenefits offers three pricing plans:
Essential – $10/user/month
Growth – $18/user/month
Zen – $27/user/month
If you opt for the yearly plans, you'll get a discount of around 20%. You can also purchase plenty of add-ons to extend the platform's functionality.
HR Software: FAQs 
What is HR software? 
HR software is a digital solution that allows companies to manage and optimize their daily human resources activities and achieve their HR goals. 
The HR software solutions' objective is to help managers save time, become more productive, and maximize their efforts.
What is the best HR software for a small business? 
It mostly depends on your HR needs. However, Gusto may be an excellent all-around choice, as it strikes a great balance between functionality, ease of use, and price.  
What is the best HR software for startups? 

Gusto takes the cake here. Although its features list is not as extensive as Zenefits', Gusto's top priority is user-friendliness. 
Companies with no prior HR software experience can easily dive into this solution without worrying about spending unnecessarily long periods learning and training their teams to use it. 
Moreover, its flexible pricing plans ensure that businesses get the best bang for their buck. 
Conclusion: What HR Software is Right for My Business?
The right HR software solution for you is the one that fits within your budget and aligns with your HR goals and needs.
For instance, if you're planning to hire new employees consistently over a long period of time, you can't go wrong with Breezy.
On the other hand, if you're looking to manage your employees more effectively, Monday.com should do the job.
That said, let's quickly summarize this post:
Further read:
12 Best Email Marketing Software To Build Your Email List
11 Best Sales Tools To Automate And Boost Sales