Businesses of all sizes are increasingly looking for HR and payroll software to automate processes, manage employee data, and comply with government regulations.
These solutions allow businesses to send invoices faster, manage employees' documents, and give employees power over insurance cards, performance reviews, and tax information.
Gusto and TriNet Zenefits are two leading HR and payroll software providers offering various tools to help you streamline your operations and boost productivity. 
Each has unique capabilities that make it more suitable for different businesses. In this post, we'll compare the features and pricing of Gusto vs. Zenefits to help you decide which is best for your business.
You are also welcome to check out our review of the best payroll software for small businesses if you still need to decide which software is right for your company.
Gusto vs. Zenefits: Similarities
The top similarities between Gusto and Zenefits include the following:
Both offer exhaustive payroll, time-tracking, health insurance, benefits administration, and human resources management solutions.
Both platforms have a mobile app for Android and iOS to help businesses manage their accounts and employee information.
They offer on-demand customer support to help you with pressing questions or issues.
Both solutions can integrate with other popular business software, such as QuickBooks and Slack, to further streamline your HR operations.
Gusto vs. Zenefits: Differences
Key differences between Zenefits and Gusto include:
Gusto has a built-in payroll feature, which ensures employees get access to their tax forms and pay stubs, while in Zenefits payroll, users need to pay extra for a new bundle to benefit from employee management.
Gusto has a more user-friendly interface and allows benefit management in one place, while Zenefits is more complex but charges businesses that already utilize brokers to administer benefits.
Zenefits has a more unique and enhanced employee portal, making it easy to access HR features. In contrast, Gusto lacks a mobile-based employee portal but has a simple-to-use dashboard.
Gusto focuses more on small businesses, while Zenefits is more suitable for growing medium-sized enterprises.
What is Gusto?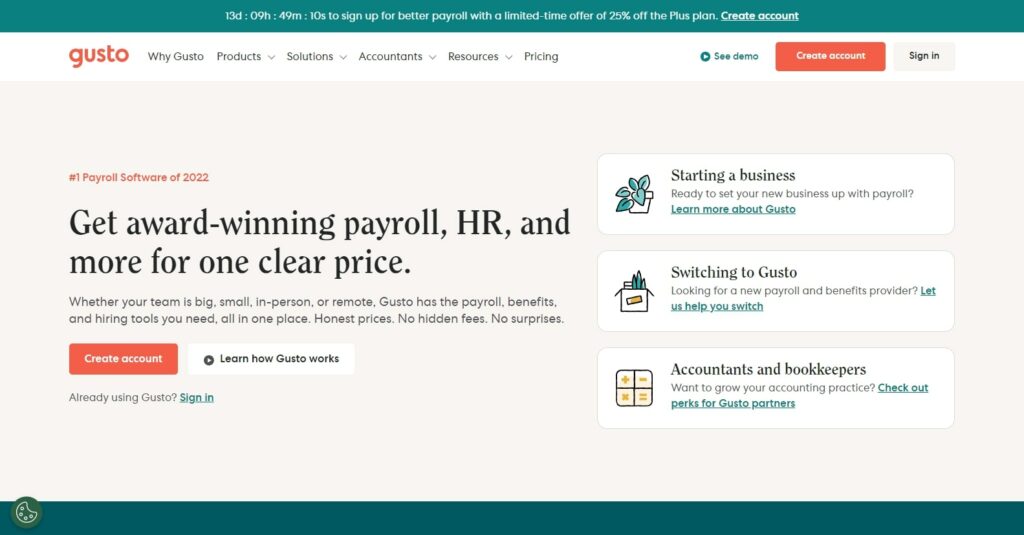 Gusto is a human resources software solution that serves over 200,000 businesses worldwide. It helps businesses handle payroll, hiring, onboarding, compliance, and benefits.
The platform offers comprehensive time-tracking, human resources management, and business management solutions for small- and medium-sized businesses. It has mobile apps to manage user accounts and employee information. 
Best HR & Payroll Software
Gusto | All-in-one HR Services
Gusto is one of the best HR & payroll software that simplifies the process of managing and paying employees. With Gusto, businesses can easily manage their payroll, taxes, and benefits in one place. The software automates the calculation of payroll taxes, tracks employee hours, and generates pay stubs. It also offers a range of benefits, including health insurance, retirement plans, and workers' compensation insurance. Gusto is designed to be user-friendly, with a simple interface that makes it easy for businesses to manage their payroll. With Gusto, businesses can save time and reduce the risk of errors, ensuring that their employees are paid accurately and on time.
Pros:
User-friendly interface: Gusto has a simple and intuitive interface that makes it easy for users to navigate and use the software.

Automated payroll processing: Gusto Payroll automates the payroll process, saving time and reducing the risk of errors.

Tax compliance: Gusto ensures that all tax calculations and filings are accurate and compliant with federal, state, and local regulations.

Employee self-service: Gusto allows employees to access their pay stubs, tax forms, and other important information through a self-service portal.

Integration with other software: Gusto Payroll integrates with other software, such as accounting and time-tracking software, to streamline the payroll process.

Affordable pricing: Gusto offers affordable pricing plans that are suitable for small and medium-sized businesses.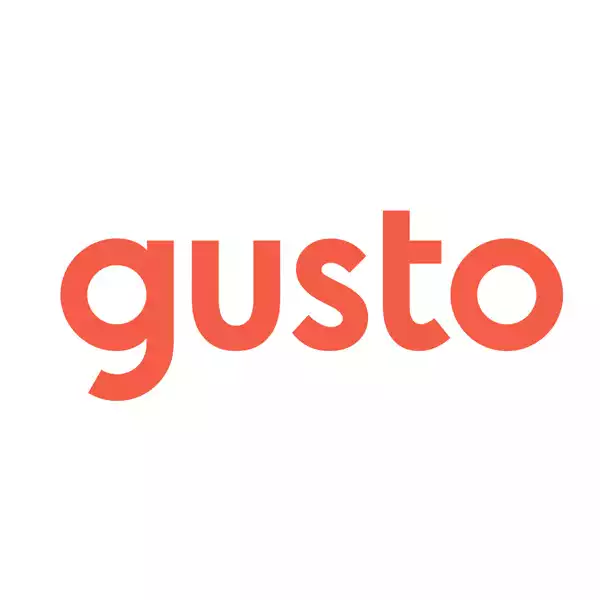 Gusto's talent management features and hiring tools assist managers in quickly regulating their teams. Businesses can manage their retirement plans, health covers, and employee-linked expenses more efficiently.
The platform will also automatically file your local, federal, and state taxes forms, making it easy for one party to file, sign, and fax your documents from one place.
Gusto Key Features
Key features Gusto include:
Complete and strong payroll features like processing payroll, issuing direct deposits, making automatic tax deductions, and filing taxes.
Employee benefits administration, including managing company health insurance, retirement plans, 401(k), and workers' compensation.
Time-tracking and attendance feature to manage team hours, employee time off, holidays, workforce costs, key dates, and payroll reminders.
Compliance support for businesses to comply with changing laws and regulations, protect their businesses in the case of an employee injury, and safeguard the team.
Analytic and reporting features to easily measure your HR operations' performance.
Who is Gusto For?
Gusto is suitable for small businesses that need a more comprehensive HR solution. If you are looking for a way to streamline your payroll, time-tracking, and employee benefits, then Gusto is an ideal choice.
The HR software is also most fitting for small business owners without experience or confidence in payroll, HR compliance, and managing benefits. It helps them save time while onboarding, insuring, and paying their employees.
What is TriNet Zenefits?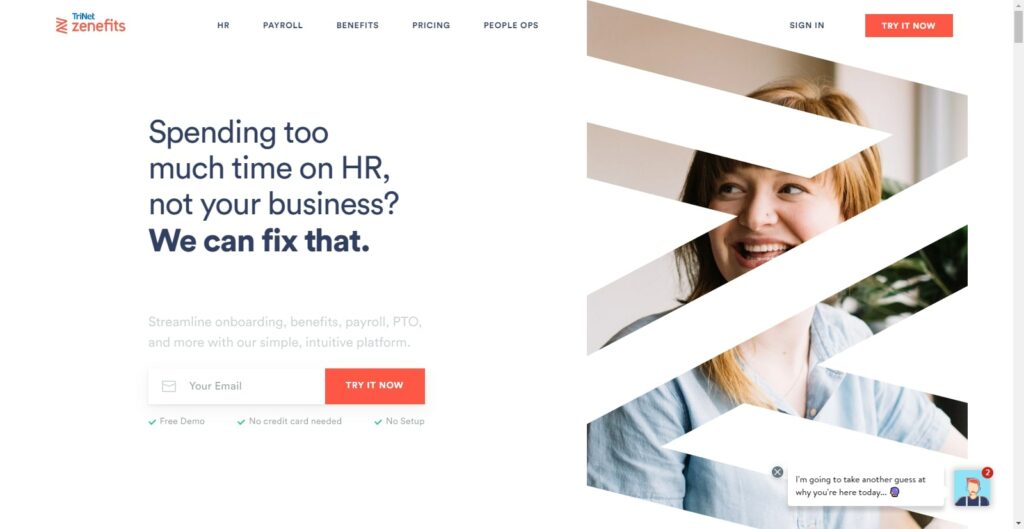 TriNet Zenefits is a SaaS company based in San Francisco. The HR software solution helps businesses to manage payroll, PTO, tax compliance, health insurance, and stock options. Zenefits has over 10,000 businesses and non-profit organizations that trust it, serves over 400,000 employees, and integrates with over 50,000 tech partners. 
People Operations Tools for HR, Payroll and Benefits | Zenefits
Zenefits is a cloud-based human resources (HR) platform that provides businesses with a range of tools to manage HR, payroll, benefits, and compliance. Its software automates administrative tasks and offers a suite of HR applications, including onboarding, performance management, time and attendance tracking, and more. Zenefits aims to simplify the HR process for businesses of all sizes and industries.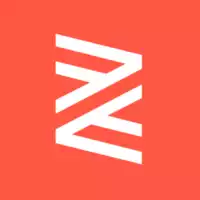 It streamlines your workflow, ensuring that all tedious tasks are taken care of and allowing you to focus on managing and growing your business. You can make offers, onboard new hires, and manage your employees from a single platform.
Additionally, the platform contains collaboration tools to help managers regulate hybrid workforces in its People Hub and pay independent contractors. There are employee engagement surveys that track your employees' morale and how dedicated they are to performing their tasks.
TriNet Zenefits Key Features
Key features of Zenefits include:
A complete payroll service that offers unlimited payroll runs, garnishment support, tips reporting, direct deposits, contractor payments, and general ledger reporting
Automatic tax filing and withholding, new hire state filing for employees, and payroll tax form filing
Enhanced HR tools and features include applicant tracking, requesting time off, project payouts, new hire onboarding, and performance management.
Reporting features that offer the best business insights by giving reports about labor distribution and employee attendance.
A built-in timesheet that tracks employee hours and attendance and automatically syncs it with HR, benefits, and payroll
Who is TriNet Zenefits for?
TriNet Zenefits is best for small to medium-sized corporations. If you are looking for software that automates HR tasks and allows easy management of employees, then go for TriNet Zenefits.
It offers robust HR tools for full-service payroll, automatic tax filings, and offering employee benefits. Its pricing is cheaper compared to alternatives and reasonable.
Gusto vs. TriNet Zenefits: HR Services
Gusto and TriNet Zenefits offer amazing HR features. Zenefits has extensive solutions that combine HR and employee data. Gusto focuses on payroll and benefits administration but provides HR tools to manage your daily tasks.
Below is how they differ in terms of HR services.
Employee Benefits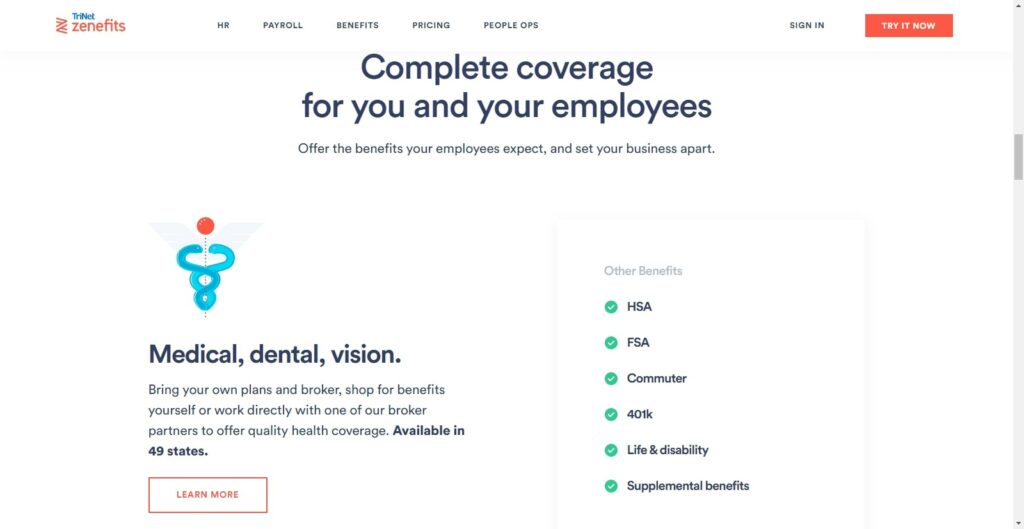 Gusto and TriNet Zenefits offer a range of features for managing employee benefits, including health insurance plans, 401(k) savings plans, and time off and leave policies. They also offer various HR tools like employee onboarding, commuter benefits, performance management, and compliance support.
Gusto offers health insurance plans from multiple carriers, allowing you to choose the best option for your business needs. It gives you access to employee benefits you offer and those you don't. You can manage all your benefits in one place, making it more convenient and easier to use.
Zenefits only provides an insurance plan for each state in which it operates. This may offer less flexibility for employers. The system charges extra to merge benefits administration on your dashboard if you're already a broker. If you don't have a broker account, you can compare different plans and choose your package. 
Time Tracking and Scheduling
Zenefits provides time-tracking services in all plans. It links time-tracking and payroll, making it easier to pull data from the end user. Vacation and sick days are also available across all plans, but you must have Zenefits payroll add-on to accused sick and vacation days.
As for Gusto, you must upgrade to the highest-tiered plan to fully gain access to the time tracking feature. However, you can integrate it with Homebase, allowing you to create schedules and track employee attendance.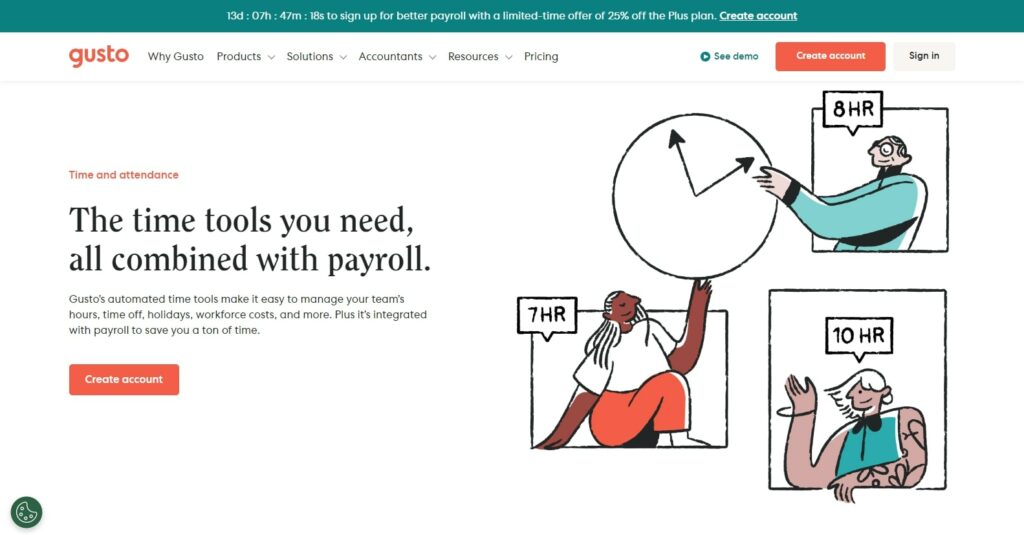 Access to HR professionals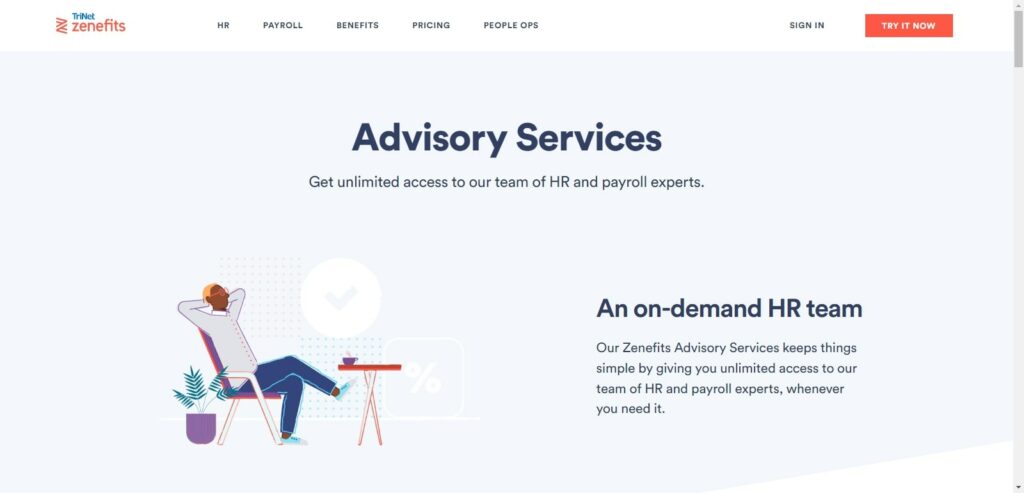 Gusto and TriNet Zenefits provide access to HR professionals to help with queries or issues. The HR experts will ensure the smooth running of HR-related tasks and other matters affecting your business. However, these HR expert services will cost extra for Gusto and Zenefits.
On Zenefits, employees can also collaborate, and people teams can communicate effectively, allowing them to complete projects faster. With unlimited access to HR professionals, you can also request new features to keep your employees engaged within a few minutes.
TriNet Zenefits wins in HR Services
Zenefits wins in HR services as it offers more comprehensive HR features, such as applicant tracking and performance management, than Gusto. Additionally, you can access it from any state in the US, whereas Gusto is only available in limited states. 
Gusto Payroll vs. Zenefits Payroll Services
Both Gusto and Zenefits offer payroll services but let's see how they differ.
Payroll Processing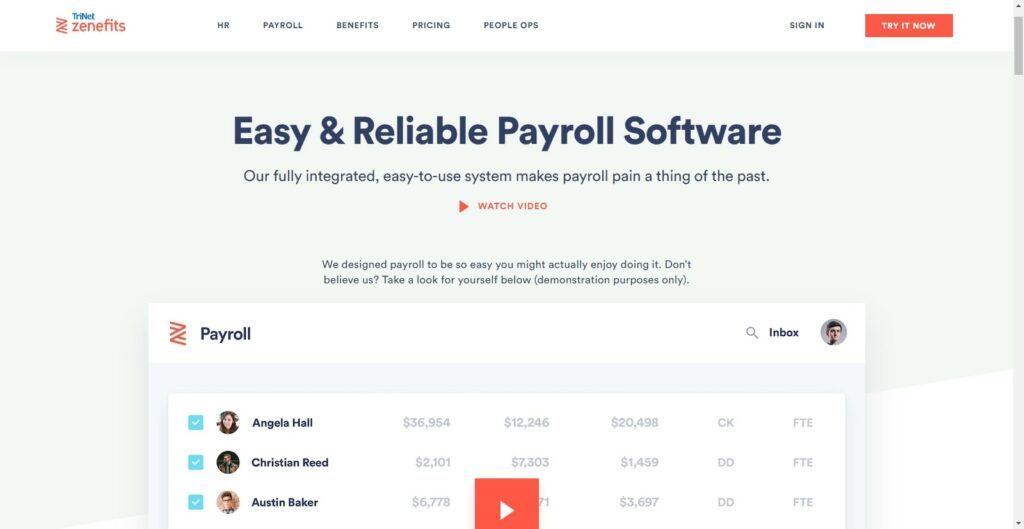 Gusto is quite recent, so its payroll is well-structured and effective. It has an in-built time tracking feature that automatically syncs employees' hours with their payroll information.
It has advanced features to pay employees, contractors, and vendors, make a direct deposit to the bank, track time on tasks and time off, offer benefits, and stay compliant.
Zenefits is yet to catch up regarding operational and robust payroll processing. It requires a subscription to access full-service payroll.
It allows you to make unlimited payroll runs, pay employees with a direct deposit to the bank, file state taxes, sync time-off, access reporting, and integration features, and automate benefits deductions.
On-Demand Payroll Software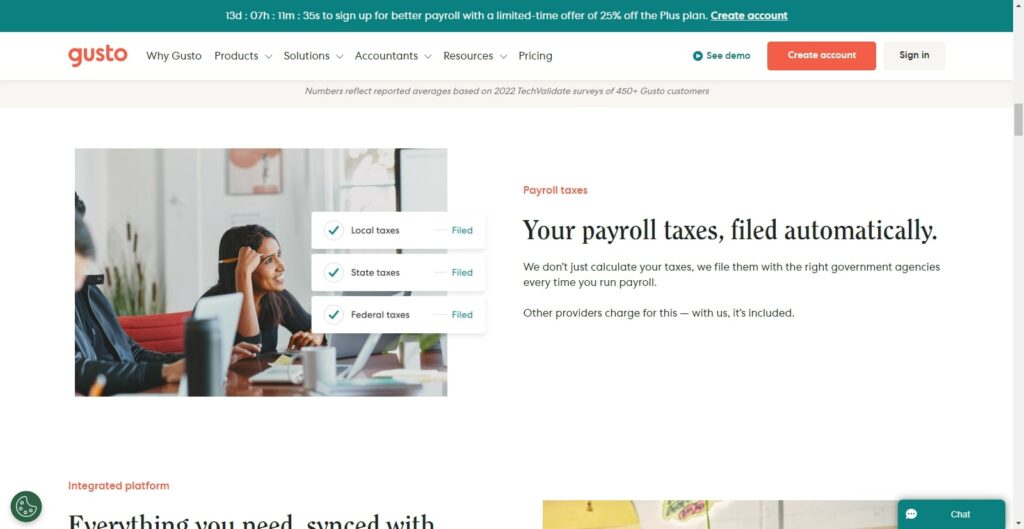 Gusto allows users access to their paychecks before payday, but Zenefits doesn't. You can pay your employees through a payment card and enable employees to view their pay slips on the systems.
Using Zenefits, you can automatically pay employees as the system calculates their start dates and prorates their first payments. You also get automatic reminders regarding when to make payments to your employees.
Employees can also view their pay stubs on demand on a mobile app. The app breaks down the deductions and provides clear information regarding pay disbursement.
Year-end Reporting (W-2s and 1099)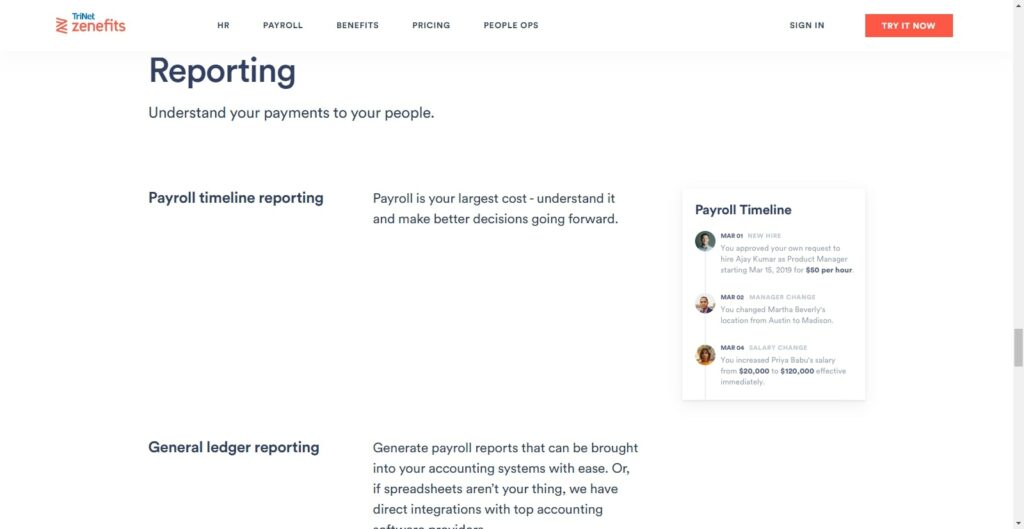 Gusto includes end-year reporting in its Payroll services, while on Zenefits, you have to pay extra. Gusto allows employees to view their W-2s directly on the system and access salary via debit cards, while Zenefits restricts payment mode.
Zenefits offers features like payroll timeline, general ledger, and job costing reporting to help you make better financial decisions down the line. If you prefer to analyze your data visually, you can integrate third-party accounting applications on the platform to view your data.
Gusto wins in Payroll Services
Gusto is the best payroll software as its solution is more all-inclusive and robust. Unlike Zenefits, you have to pay more to access payroll features.
Gusto account is also the more affordable option for freelancers and small business owners who want a software for payroll.
It features basic HR software solutions that most businesses require to manage small- to medium-sized businesses.
Zenefits vs. Gusto: Integrations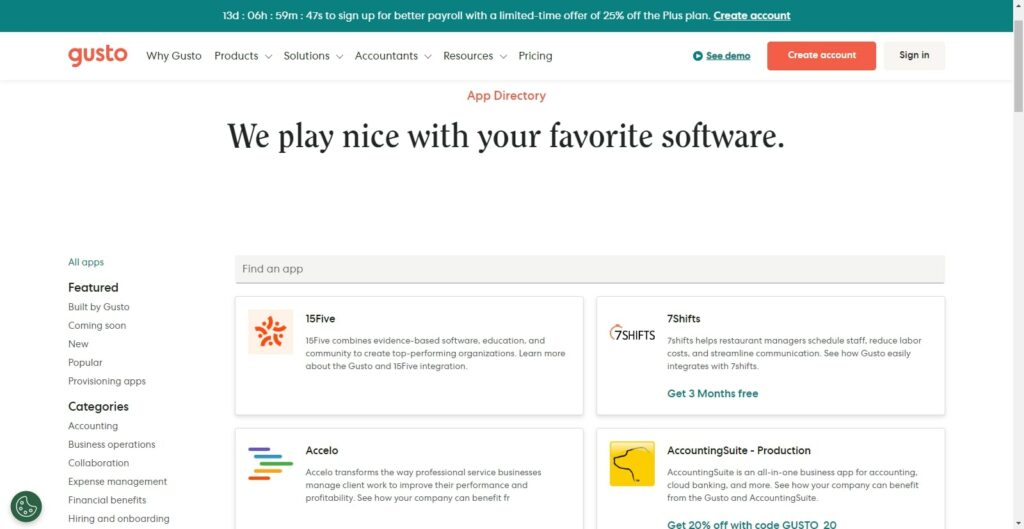 Both Zenefits and Gusto are known to integrate with popular business software through Application Programming Interface (API).
Gusto integrates nicely with tools like QuickBooks, Xero, TSheets, etc. so that you are possible to manage employee benefits and payroll.
It also integrates with several popular benefits providers, such as MetLife, UnitedHealthcare, and Aon, ensuring that clients can access the best options for their business.
TriNet Zenefits, on the other hand, seems not to integrate with other software such as QuickBooks. Though it may not integrate with accounting software, it provides API ensuring developers grow their platform.
Gusto Wins in Integrations
Gusto can integrate with over 100 software, while Zenefits cannot combine with some popular business software. It only works with about 40 of them and thus may not completely fit in with your business operations.
Zenefits vs. Gusto: Customer Support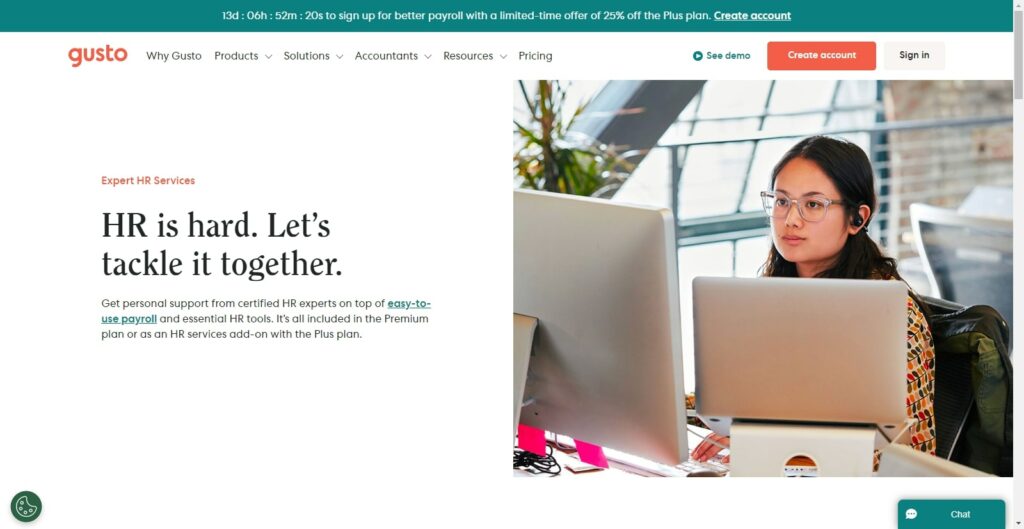 Gusto and Zenefits offer customer support services, but their approach to customer service is slightly different.
Zenefits offers phone support, but you must schedule a call through the TriNet Zenefits dashboard. Additionally, it does not support live chat. As such, it has a B- rating from Better Business Bureau.
On the other hand, Gusto leads in customer support because they claim to have 24/7 call and chat support. However, it is limited to phone calls, especially for the lowest plans, which require you to upgrade to higher plans if you have questions.
Gusto Wins in Customer Support
Gusto offers more options, such as phone and chat support for all users. Zenefits offers phone support, but you must queue up for it and waste time, which could lead to significant losses in your business.
Gusto vs. Zenefits: Pricing
Here is how Gusto and Zenefits differ in terms of pricing.
Gusto Pricing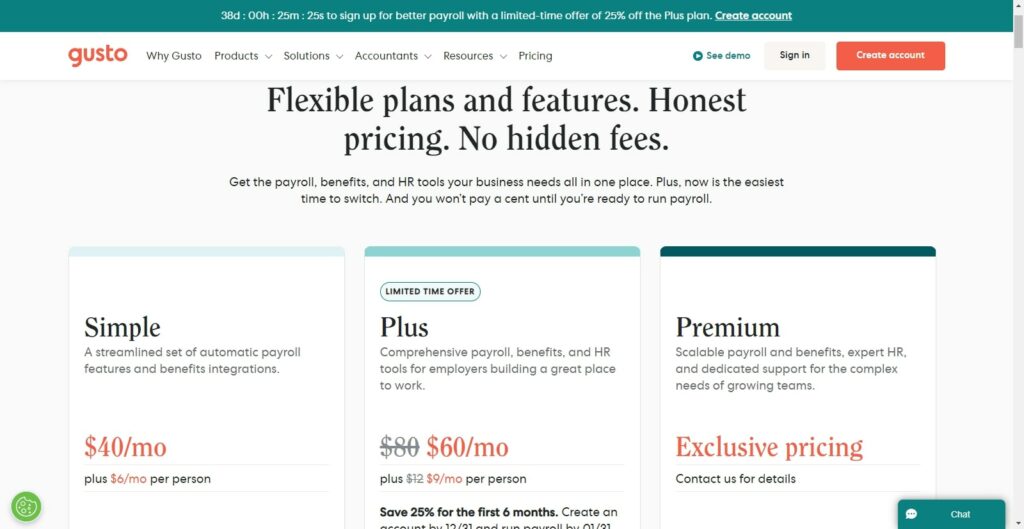 Simple: $40 per month plus $6 per person that offers employee profiles and self-service, payroll, time-off reports, and custom admin permissions.
Plus: $60 per month plus $9 per person that offers advanced hiring and onboarding tools, PTO management and policies, and team management tools with full support.
Premium: Exclusive pricing requires you to contact customer support for custom quotes. It offers an HR resource center, compliance alerts, full-service payroll migration, and account setup with dedicated support.
TriNet Zenefits Pricing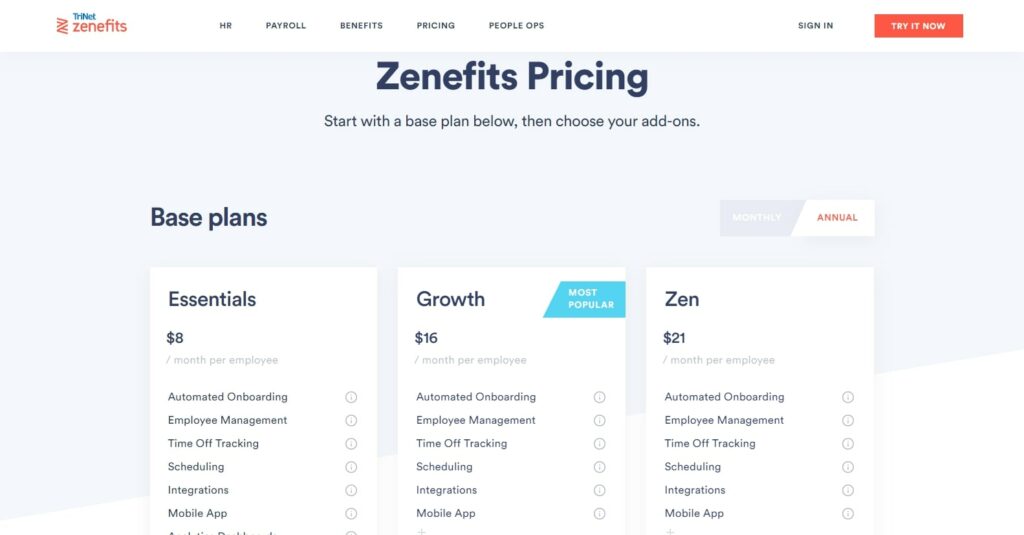 Essentials: $8 monthly for each employee that offers automated onboarding, time off tracking, scheduling, and integrations.
Growth: $16 per month for each employee, offering configurable people analytics, compensation management, and performance management.
Zen: $21 monthly for each employee, including employee engagement surveys and a people hub to further boost your business.
You can enhance those Base plans with the following add-ons:
Payroll: $6/month per employee to run payroll efficiently.
Advisory Services: $8/month per employee to gain unlimited access to HR services.
Benefits Admin Using Own Broker: $5 per month for each employee, allowing you to use your broker and attain your benefits.
Recruiting: $35 per month for each employee allows for hiring and onboarding talent.
Gusto wins in pricing
Gusto wins in pricing because it offers more features for a lower price than Zenefits. In addition, Gusto allows users to choose from multiple plans. You can select the plan that best fits your budget.
Zenefits, on the other hand, only offers three plans, which may not be ideal for users with a limited budget.
Gusto vs. TriNet Zenefits: Ease of Use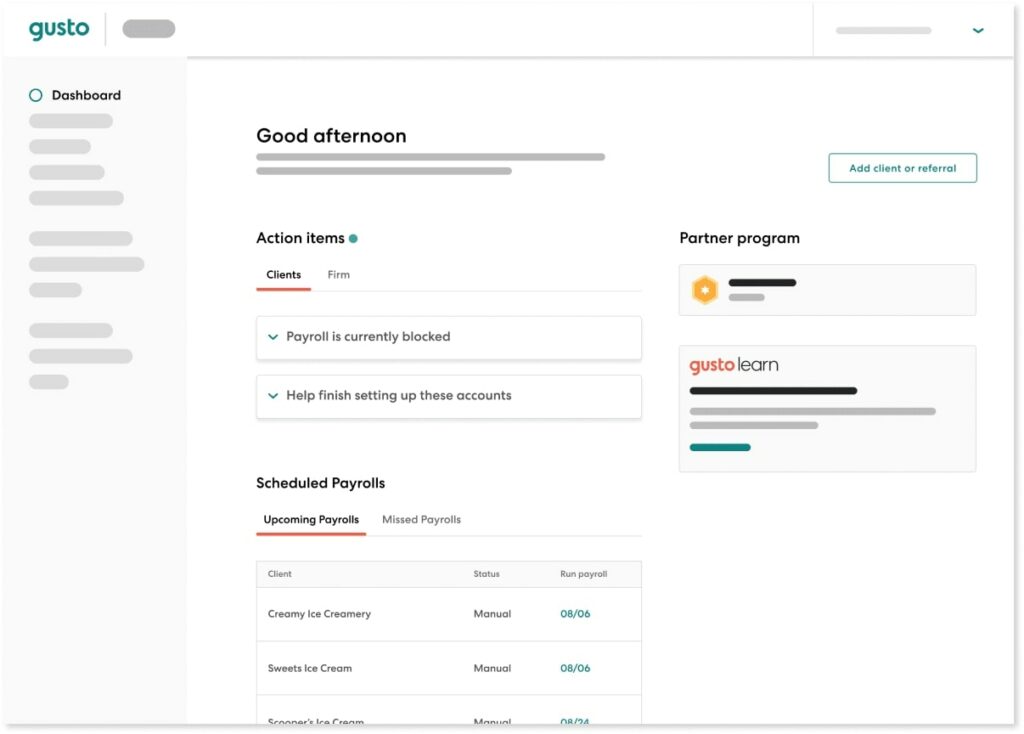 Both Zenefits and Gusto offer easy-to-use interfaces but are designed differently. Additionally, they have FAQ resources and how-to guides you can easily access on the internet. However, Gusto and Zenefits may differ in some ways.
Gusto offers a user-friendly dashboard that displays your payroll and HR needs in one convenient location. It also provides helpful tutorials and an extensive knowledge base for employees and employers to learn how to use the platform easily.
Zenefits is also user-friendly but focuses more on employee data and benefits management. The user interface is simple, but it can be challenging to find specific information. Additionally, the website does not offer tutorials or a knowledge base like Gusto.
Gusto Wins in Ease of Use
Gusto wins in ease of use due to its user-friendly dashboard and helpful tutorials and knowledge base. Zenefits may have a simple interface, but it can be challenging to find information, and it lacks the tutorials and knowledge base Gusto provides.
Zenefits vs. Gusto: Tax Management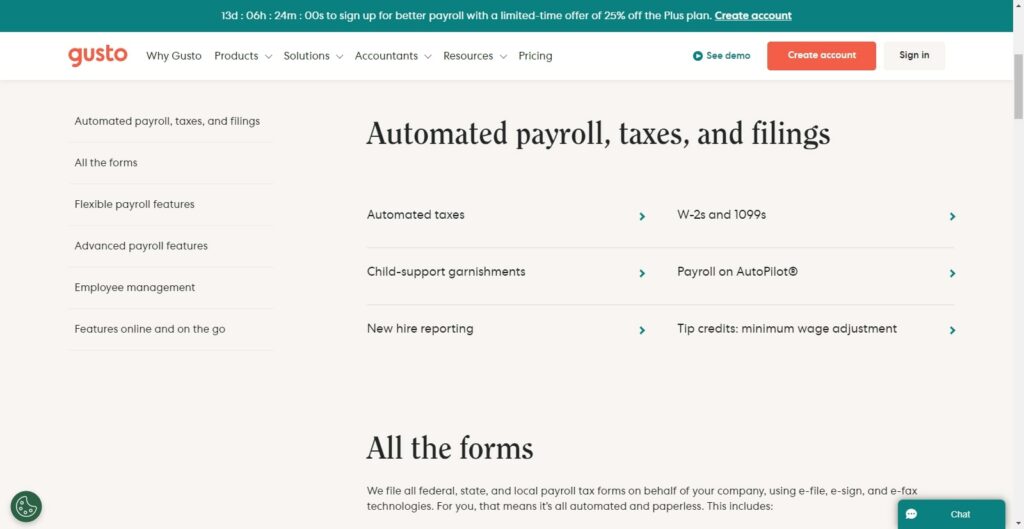 Gusto offers a comprehensive tax management system that automates the filing of federal, state, and local taxes, including payroll taxes, sales taxes, and unemployment taxes. It also helps employers stay up-to-date with changes in tax laws and offers timely filing and payment reminders.
Zenefits also offers a tax management system that helps employers file taxes accurately and on time. Like Gusto, it automates filing federal, state, and local taxes and provides timely filing reminders.
Both Win in Tax Management
It is a tie between Gusto and Zenefits in terms of tax management. Both offer comprehensive tax management systems that automate the filing of taxes and provide timely filing and payment reminders.
Zenefits vs. Gusto: Reporting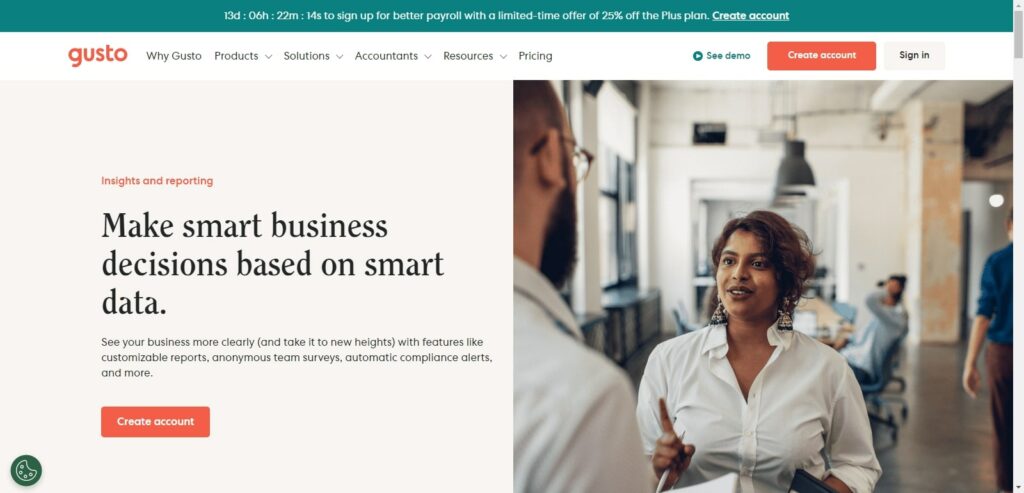 Both Gusto and Zenefits offer comprehensive reporting features. Gusto provides detailed reports on payroll, taxes, and employee data and allows you to export and customize reports as needed.
Zenefits also offers all-inclusive reports on employee and payroll data and enables you to export data for analysis. Additionally, it provides detailed analytics and insights on employee performance and engagement.
Both Win in Reporting
It is a tie between Zenefits and Gusto in terms of reporting. Both offer comprehensive reports and analytics on employee and payroll data and allow for data export and customization.
Zenefits vs. Gusto: Pros and Cons
Here are the Pros and Cons of Zenefits and Gusto.
Gusto Pros
It automates HR services, tax compliance, and payroll, thereby improving productivity.
It ensures you save on costs and time you spend hiring HR professionals and accountants.
It allows employees to get their salary two days before payday and use a high-yield savings account to boost their earnings beyond their paychecks.
It has a simple-to-use interface, and setting it up isn't a hassle; beginners will understand the state laws from the detailed guidelines.
Gusto Cons
Gusto is limited to only US users, making it difficult for large businesses to manage their payments and reporting outside the US.
It lacks accounting and billing features; therefore, you will need to operate these two on different platforms. Alternatively, you could integrate it with accounting software to solve the issue.
You can access next-day direct deposits only in the higher tier, which is unavailable in the basic plans.
It lacks employee scheduling abilities which could be challenging to manage, but for it to work, you must integrate it with Homebase to perform the functions more efficiently.
Zenefits Pros
It automates the onboarding and hiring process, and the data keeps updating in case of any changes.
It offers a wide range of HR services and integrations, allowing you to manage your data from one place and make sound business decisions.
It has an effortless-to-use database that lets you see that you have paid your employees on time and streamlines requests and approvals.
The automated ACA solution ensures compliance and helps you stay up to date with the latest regulations enabling you to reduce business threats.
Zenefits Cons
It lacks idle time tracking to detect when some employees are idling, yet they are being paid for it, which can cause inaccuracies.
Its payroll isn't in-built, thus requiring users to pay for it, and it also lacks an on-demand pay, meaning you will have to spend time processing employees' payments.
It is a bit expensive since it charges an extra fee for each employee, and at the time of employment, if you have fewer employees, you have to pay for at least five.
It lacks employee survey features in the basic plans; therefore, for you to use them, you must upgrade to higher plans.
Gusto vs. Zenefits: Conclusion
Any business requires an efficient HR and payroll system to manage its finances and resources. Gusto and Zenefits are great options for companies that need to automate HR and payroll processes.
Gusto is the better choice for businesses with limited budgets and those needing comprehensive payroll and tax management services. It offers more features for a lower cost and has a simple-to-use interface.
On the other hand, Zenefits is better for businesses that need more extensive HR services and employee data management. It offers a wide range of features and integrations but can be expensive for companies with fewer employees.
You need to identify your business needs and budget to determine which platform is best for you. This way, you can make an informed decision when choosing the right system for your business. Choose correctly to streamline your processes and save time and money.