Are you looking for the best web hosting provider?
Selecting your web hosting provider is the first step in building a successful website. A good web hosting service enables stable and excellent web performance.
If you're using one of the best website builders, you may not need a web hosting provider as the service is usually included in their premium plan.
What is web hosting?
Web hosting makes your website accessible via the World Wide Web. Otherwise, your website cannot be accessed by others. Web hosting companies sell or lease space on a server where you store the files. You'll need a domain to use the web hosting service, and they typically help you purchase a domain.
You can check domain availability with the below tool:
What are the Top Web Hosting Providers?
Top Web Hosting Providers
HostGator
Best Value Web Hosting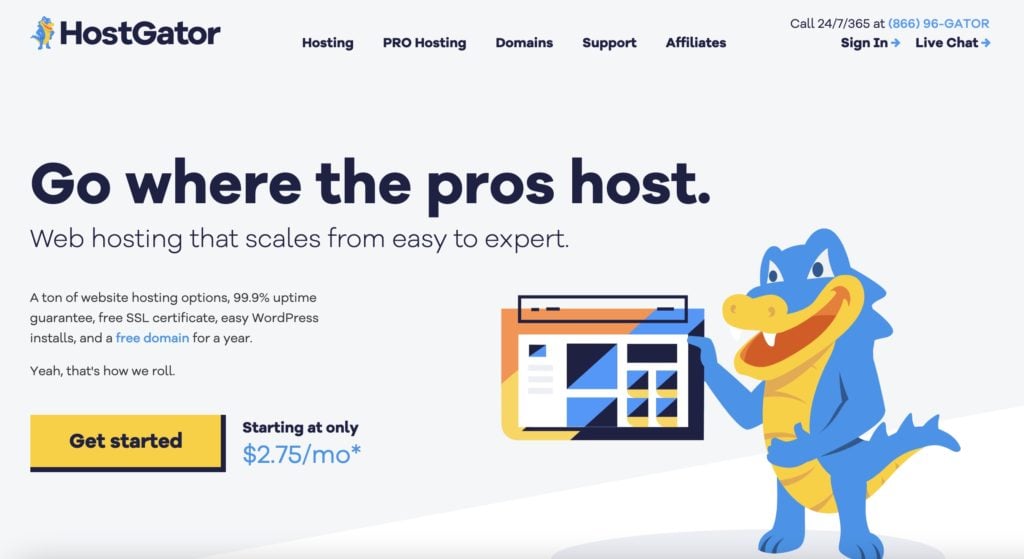 HostGator has the best cheap web hosting services. Starting at only $2.08/month, it includes a free domain, free SSL Certificate, Unmetered Bandwidth, and many more.
HostGator is one of the world's top 10 largest web hosting companies, with over 8 million hosted domains. They have 850+ employees to provide you with superior support. All shared web hosting plans include 45-day money-back and a 99.9% uptime guarantee.
If you're setting up a WordPress website, here's our step-by-step tutorial on how to install WordPress on Hostgator.
Sign up with Hostgator here with our discount code "VENTURER" to enjoy 65% OFF!
Bluehost
Top Recommended Web Hosting Provider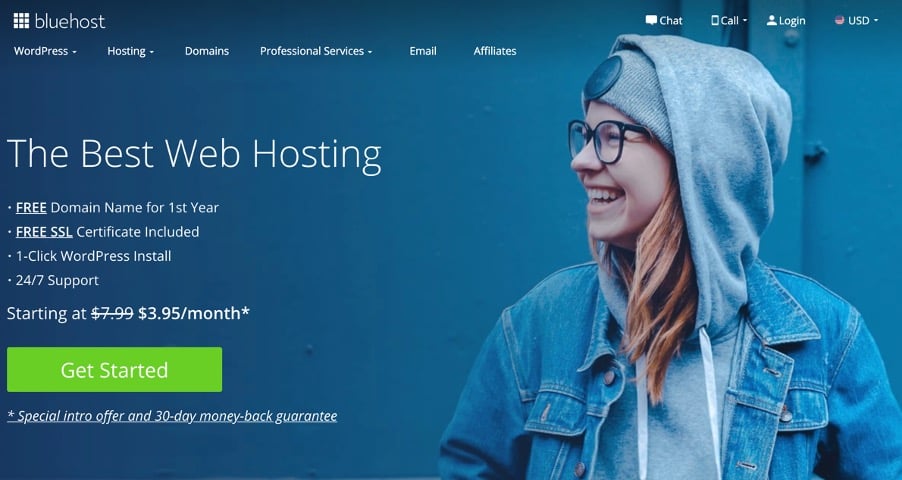 Bluehost is another top recommendation for web hosting services. All web hosting plans include a free domain name for 1st year, a free SSL Certificate included 1-click WordPress Install, and 24/7 Support for just a few dollars a month.
We have been using Bluehost for many years already. There are a few highlights from our personal experience:
Its customer support is excellent – very quick response and give you what you're looking for.
Seamless WordPress Installation – it does what it says. Just one click.
Bluehost is a leading web host. Founded in 2003, they have grown their team to 750+ and 2 million+ websites all over the world are using their services. Their in-house team consists of dedicated WordPress experts to provide the best customer support. If you're to choose WordPress to be your website builder, use Bluehost.
And here's our detailed Bluehost review.
Use Bluehost, starting at $2.95/mo here!
Namecheap
Cheapest Deal on Domain Name Purchase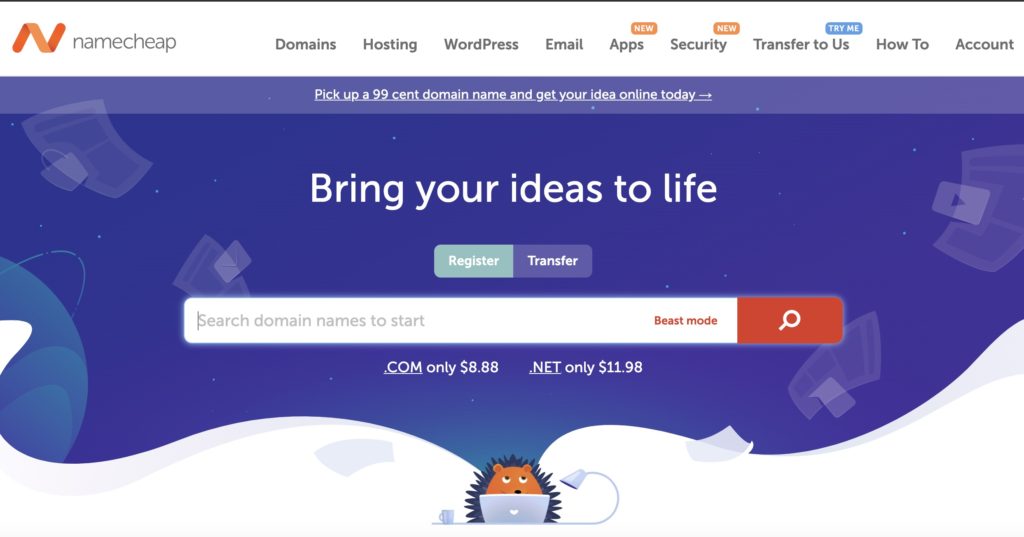 Namecheap is an ICANN-accredited domain registrar and web hosting company founded in 2000. As its name presents, domain names are its strongest game, with over 10 million domains under management. It is among the top domain registrars and web hosts in the world. You easily can buy and register a domain name with Namecheap at a cheap price. Their web hosting plan is also at huge discount — as low as $1.24/month.
Pros of Namecheap
Unmetered bandwidth
Free website builder
Domain name and privacy protection
Free automatic SSL installation
Free Supersonic CDN
30-day money-back guarantee
Namecheap Pricing and Hosting Plans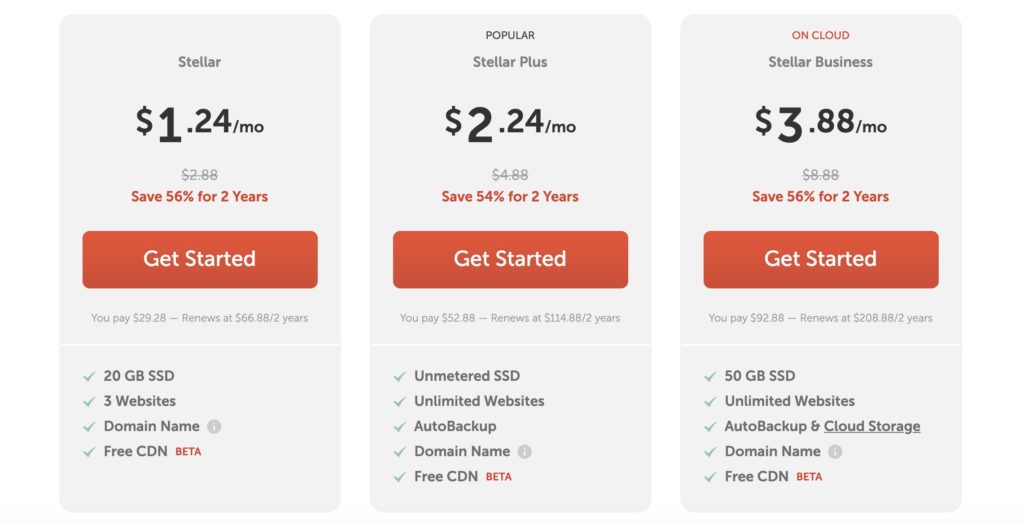 Sign up for Namecheap here, starting at $1.24 per month only!
Read more about Namecheap tutorial here to learn how to buy domain from Namecheap.
WP Engine
Managed WordPress Hosting and Fast Page Load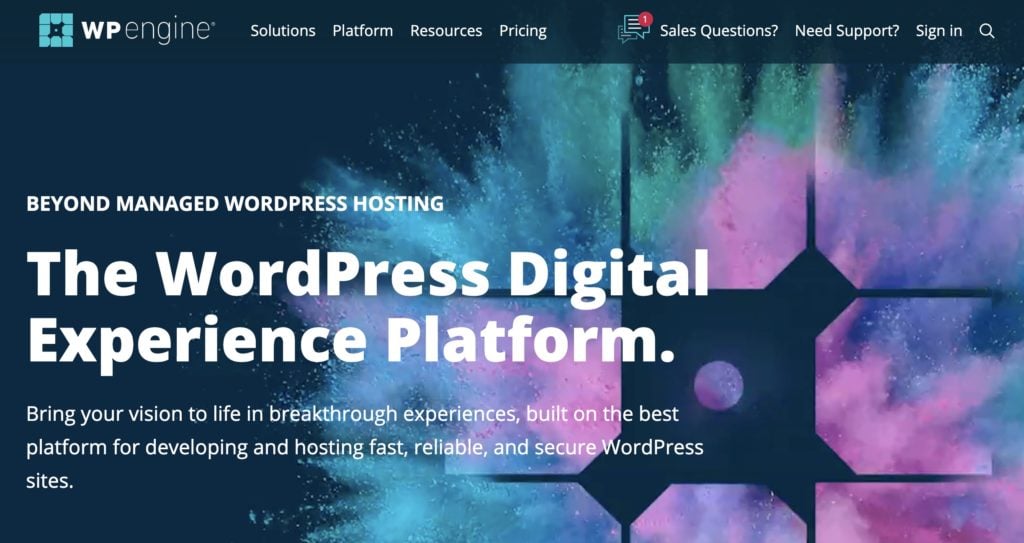 WP Engine is a WordPress-specific web host, offering hosting plans that are fully optimized for the platform. Founded in 2010, WP Engine is relatively new to the hosting world, but they have positioned themselves nicely to specialize in WordPress hosting.
Pros of WP Engine
Optimized for WordPress users
Free SSL Certificate
Global CDN Access
WordPress Expert Support: they have a team of 100 WordPress Experts
Fast Loading Time: everything is cached at the server level
Scalability: flexibility to upgrade as your website scale
WP Engine Pricing and Hosting Plans
Their plans are quite costly, as you may see from the below image.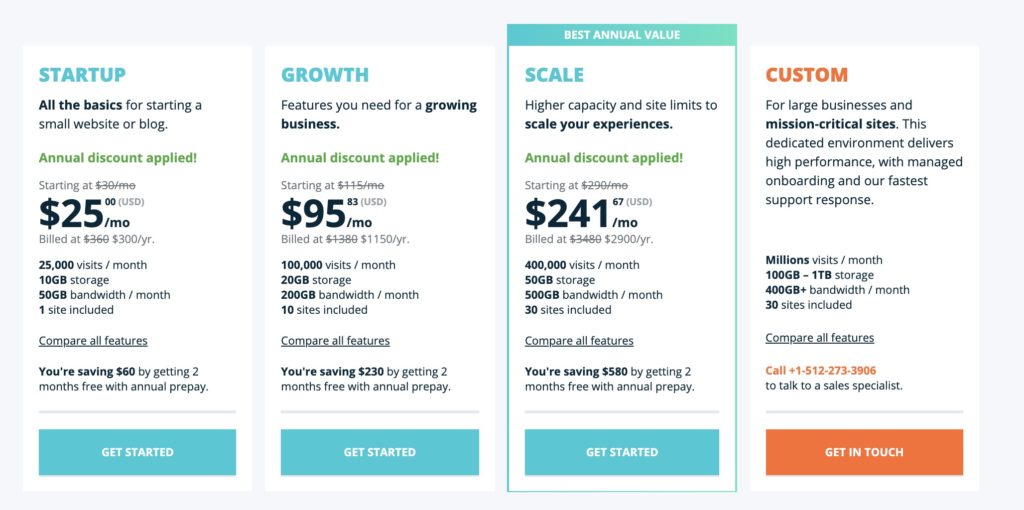 If you compare their pricing with Bluehost or Dreamhost, it is near to 10x the cost. So, is it worth it?
In all, we would recommend anyone who wants to build their site with WordPress and value page loading speed (for better SEO and customer experience) to try WP Engine. As you progress in building your website, you'll gradually notice the importance of SEO and page loading speed.
Sign up for WP Engine here to enjoy high performance web hosting!
Hostinger
Fast and Crazy Discount Web Hosting from $0.99/month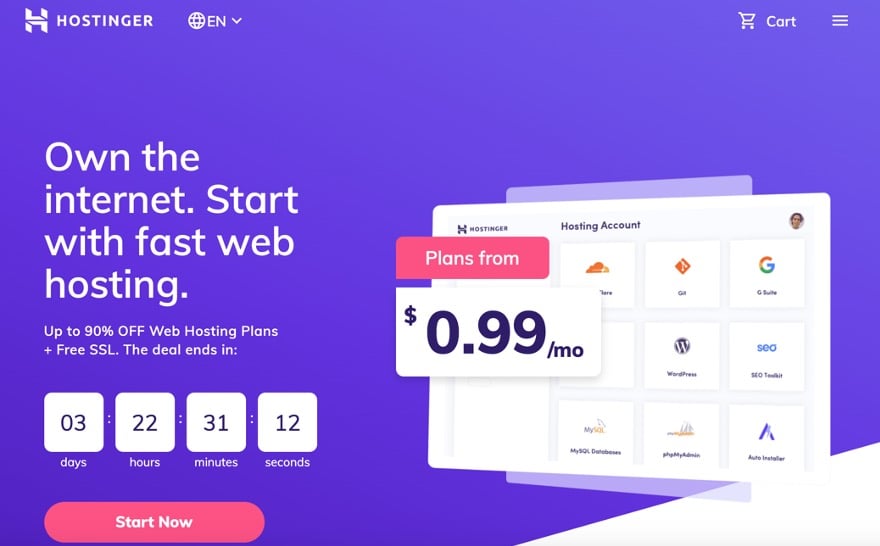 Hostinger was bootstrapped in 2004 with the idea to let users create a website for FREE. With no-limits PHP, MySQL, cPanel & no ads. They provide a world-class website hosting platform to over 29 million users in 178 countries. 15K new sign-ups on average every day – meaning 1 new client every 5 seconds!
All plans come with a 99.9% uptime guarantee, free SSL certificate, DNS management, weekly backup, one-click installer, etc. Built for lightning speed – their new server deployment times vary at around 10 minutes and have a fully automated bootstrap process.
Try Hostinger, starting at $0.99/month only.
Domain.com
Specialise in Domain and High Usability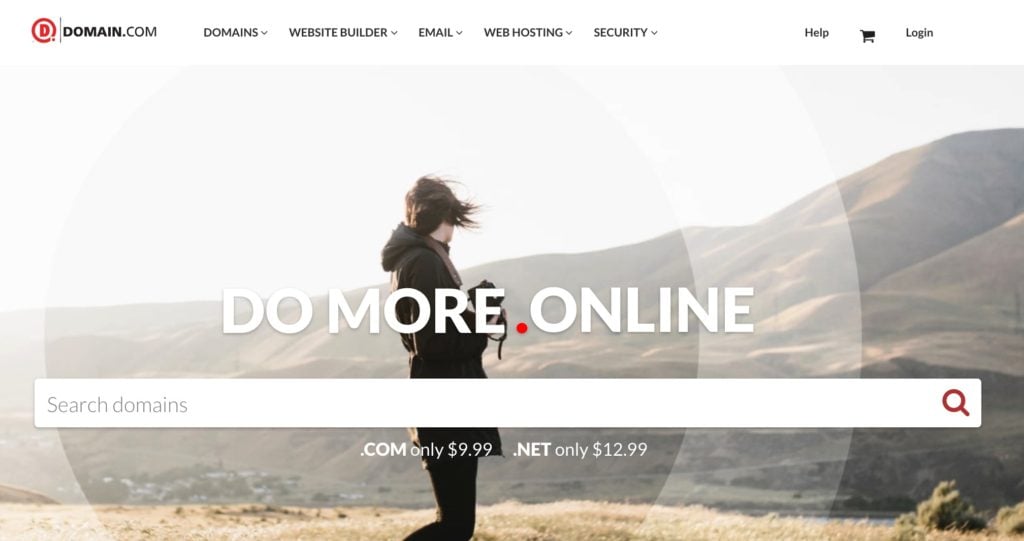 Domain.com is founded in 1998, powering more than 1.2 million websites around the globe. It specializes in affordable domain names, web hosting, SSL certificates, web design, and online marketing services. Its free domain services include URL Forwarding, Email Forwarding, Transfer Lock, and Total DNS Management, which give customers comprehensive control over their domain portfolios.

It also offers a wide range of services such as Shared Hosting, WordPress Hosting, Domain Privacy, and a Website Builder. What differentiate Domain.com further from its competitors is that it offers both Linux and Window servers.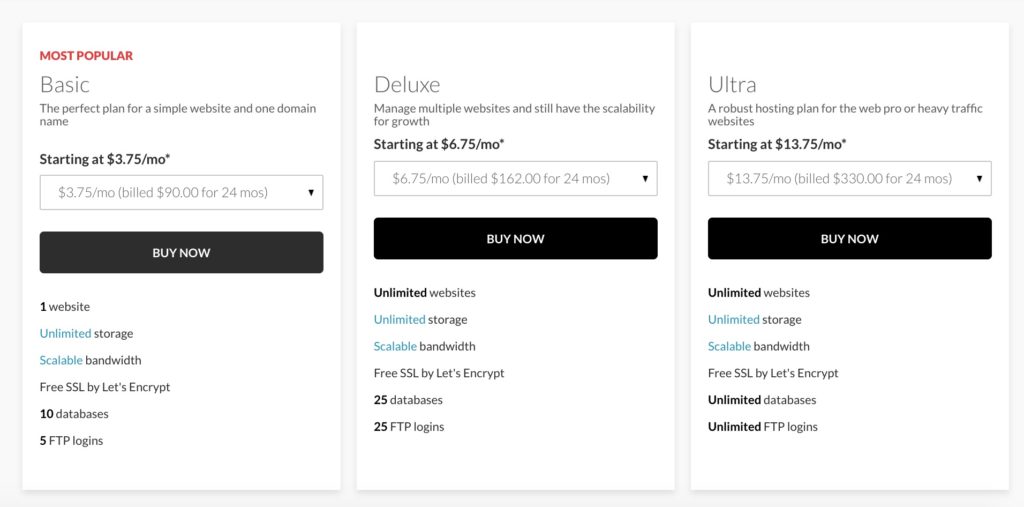 You may also consider Domain.com's website builder services. It offers an affordable website builder package with extensive features like Customisable Layouts, Free SSL Certificate, SEO, Social Media Sharing, Unlimited Storage, etc. You can see more information here.
Sign up for Domain.com here, starting at $3.75/ mo only!
Dreamhost
Great Value Web Hosting and 97-day money-back guarantee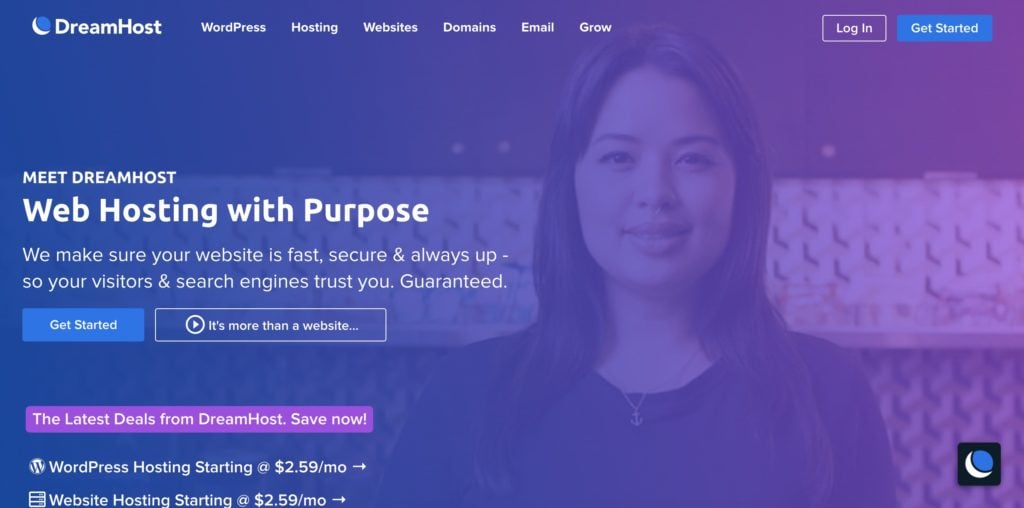 Founded in 1997, Dreamhost has grown to host over 1.5 million websites, WordPress blogs, and applications for designers, developers, small businesses, and more. It's another good option to host your WordPress site, as it's been hosting WordPress websites and blogs when it was founded. Dreamhost has a team of in-house WordPress experts to help, and they have processed more than 750k WordPress installations.
Pros of Dreamhost
97-day money-back guarantee on shared hosting fees
100% uptime Guaranteed (Actual uptime around 99.94%)
Unlimited bandwidth and storage
Free SSL
Free domain 1st year
A variety of hosting plans available: Shared, Cloud, WordPress, VPS, and Dedicated Servers
Dreamhost Pricing and Shared Hosting Plans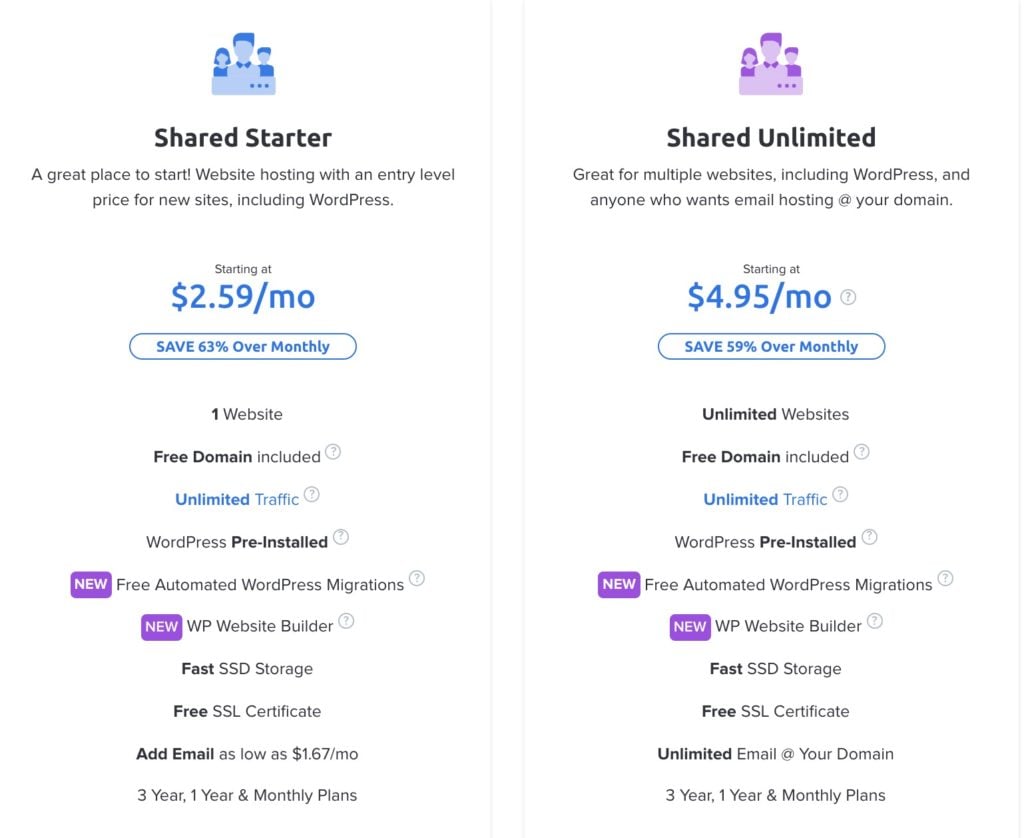 In all, Dreamhost offers great value for a cheap price. Their 97-day money-back guarantee and free WP Website Builder are something that differentiates them from the competition. We would recommend Dreamhost if you want a great value web hosting service and flexibility in a refund.
Sign up for Dreamhost here, starting at $2.59/ mo.
GoDaddy
Well-Known and Reliable Web Hosting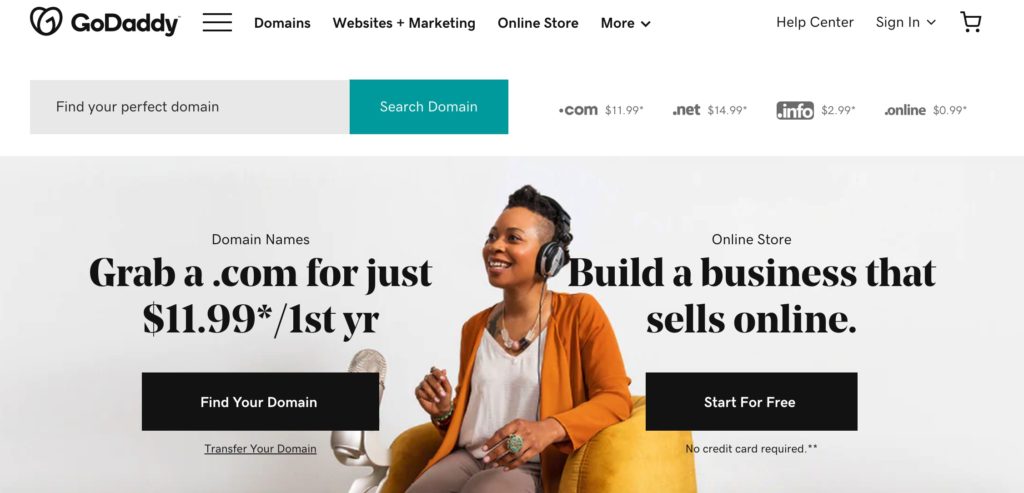 GoDaddy is an extremely popular web host with more than 20 million customers worldwide. It is also one of the largest domain name registrars where you can get almost any domain extension you are looking for: .com, .net, .info, .online, etc.
They offer a wide range of services and values. Besides WordPress pre-installed, it offers an integrated online store and marketing services. Their interface is easy to use, therefore good for beginners.
GoDaddy Pricing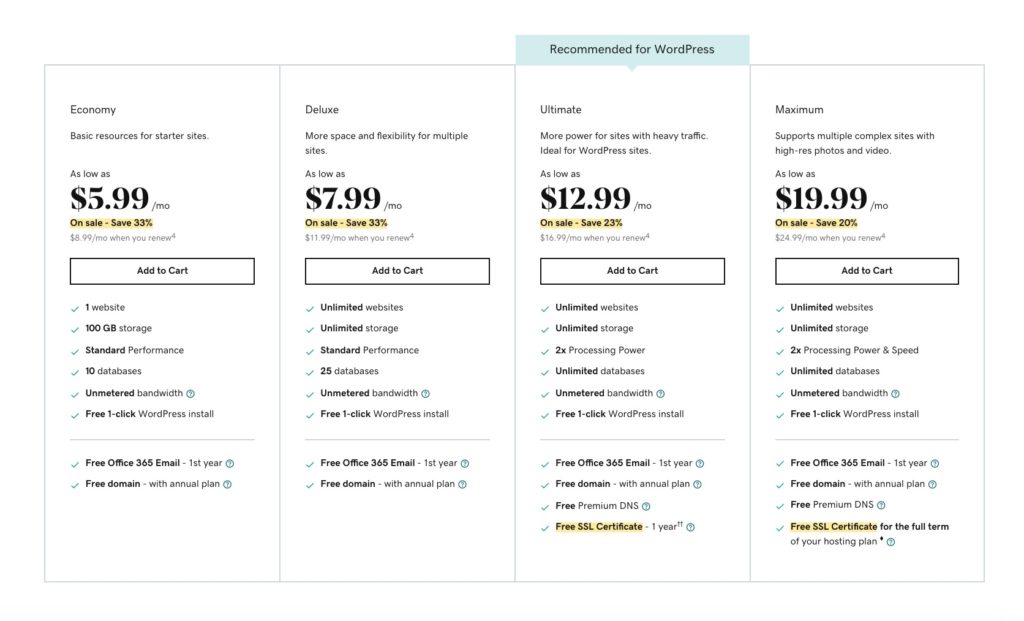 When to use GoDaddy?
If you need generous storage and bandwidth: they offer unlimited disk space in Deluxe plan or up, and unmetered bandwidth
Reliable hosting: they offer 99.9% guaranteed uptime + industry-leading load times
Bonus Edit: Atlantic.Net
Best Cloud VPS Hosting

Atlantic.Net Cloud offers top performance, simplicity, security, scalability, and reliability at affordable prices from only $4 per month. They are offering a free-to-use Cloud VPS for one full year.
Here are some of the features included in their VPS packages:
Full Root Access: User-Friendly Control Panel, Dedicated IP Address
Linux, Windows, and FreeBSD
Compliance Ready
Always Available Support
One-Click Applications
Seven Global Data Center Locations
Atlantic.Net Pricing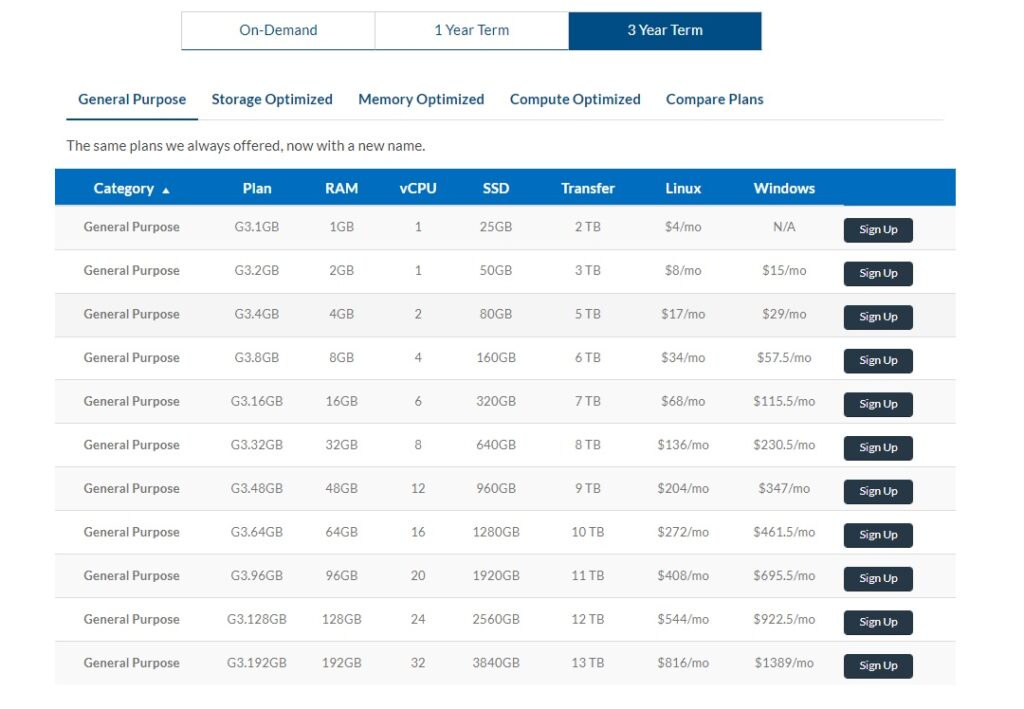 Further read:
How To Start A WordPress Blog On Hostgator (Step-By-Step Tutorial)
Bluehost Review: Is It The Best WordPress Web Hosting Provider?
Cloudways Review: Is It The Best Managed Cloud Hosting?
The 8 Best WordPress Hosting Companies Of 2022 (Compared And Reviewed)
Namecheap Tutorial: How To Buy Domain From Namecheap