Making money on Instagram is now a popular income source for influencers, eCommerce businesses, entrepreneurs, and more. There are many ways you can make money on Instagram.
For example, an Instagram influencer receives $30,000 to $100,000 each year by promoting products on their account.
Users with over 1 million followers can even receive sponsorship of up to $250,000 per post. But you don't have to be an influencer to make money on Instagram.
Instagram offers tremendous potential. To start making money on Instagram, all you need is an account and some practice! Now, are you ready to make your money on Instagram? Here are nine practical suggestions for you.
Become an Affiliate
An affiliate earns commission by referring sales to a brand. By inserting an affiliate link in your Instagram bio or stories, you earn a percentage of the sales when someone purchases through the link. It can make you a nice side income if the product resonates well with your audience! There are numerous high-paying affiliate programs that you can join.
Below are a few tips for you.
Determine your niche
All businesses have a specific target market. It's the same for building your audience on Instagram! Determine what you are most interested in creating content about and find your target audience. After you build up a certain audience base, you can start promoting products in your niche and make money by becoming an affiliate!
Join affiliate networks
Affiliate networks such as Share-A-Sale and Affiliate Window (Awin), etc., offer all kinds of businesses you can apply to become an affiliate partner. After your application is approved, you'll receive a unique affiliate link you can use to promote and earn commission!
You can join Share-A-Sale for free here!
You can join AWIN for free here!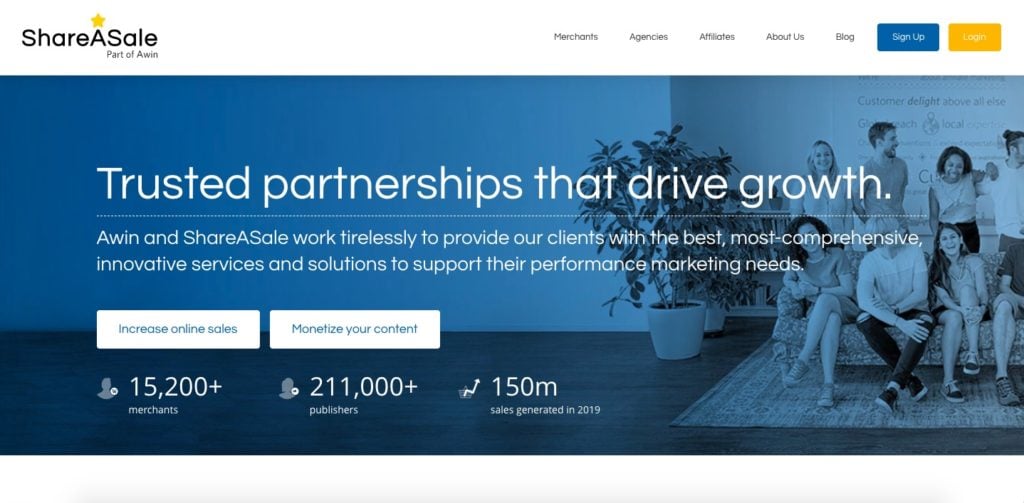 Join Affiliate Program of an Individual Company
If you are interested in a particular company, simply search "company name + affiliate program" on the internet, and voilà! Affiliate opportunities unfold.
Where to insert affiliate links on Instagram
Link in bio
When you add affiliate links to your profile, the URL will directly guide the visitors of your profile to the website you are promoting.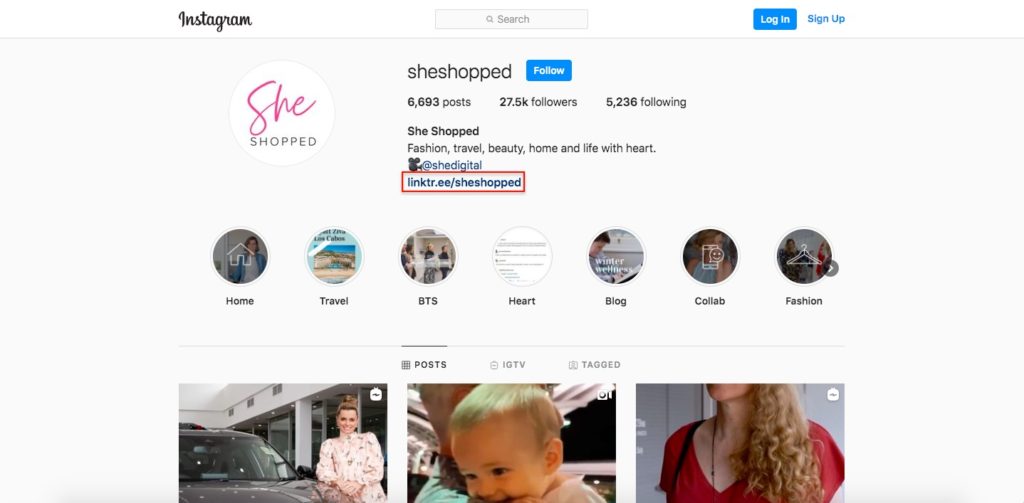 Instagram post description
Instead of frequently checking your profile page, your followers usually find your posts on their news feed. That's why putting affiliate links in the description is essential: they are shown to more people and attract traffic to your profile, then to the product page.
Nonetheless, keep in mind that links there are not clickable. Interested buyers will have to copy the URL and paste it to the browser manually. To save their trouble, you may want to invite the readers to click on your link in bio.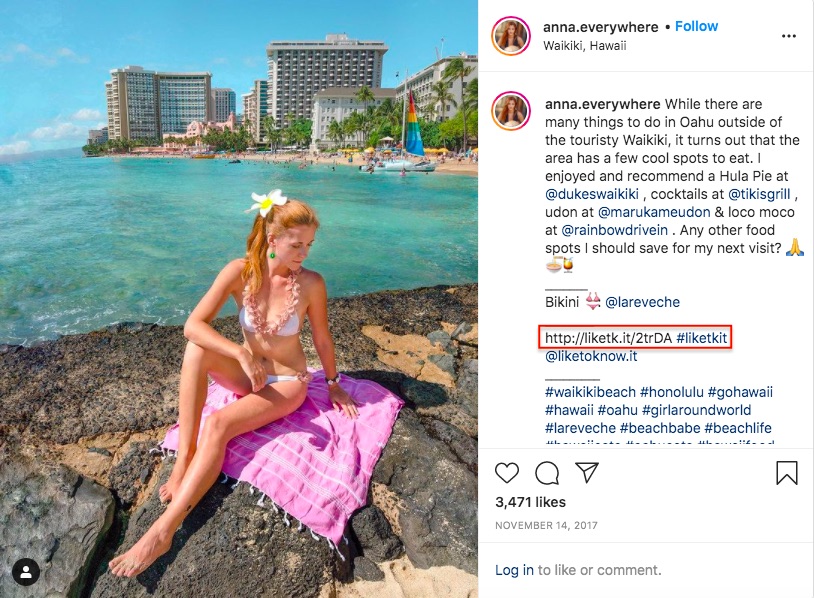 Swipe up link in Instagram stories
This function is, by far, the most effective in directing users to product pages. When you promote a product on Instagram stories, you can insert an affiliate link, and viewers can simply swipe up to check out the product webpage. That saves a lot of trouble! The only complication is that you will need to have a business account with more than 10k followers to access this feature.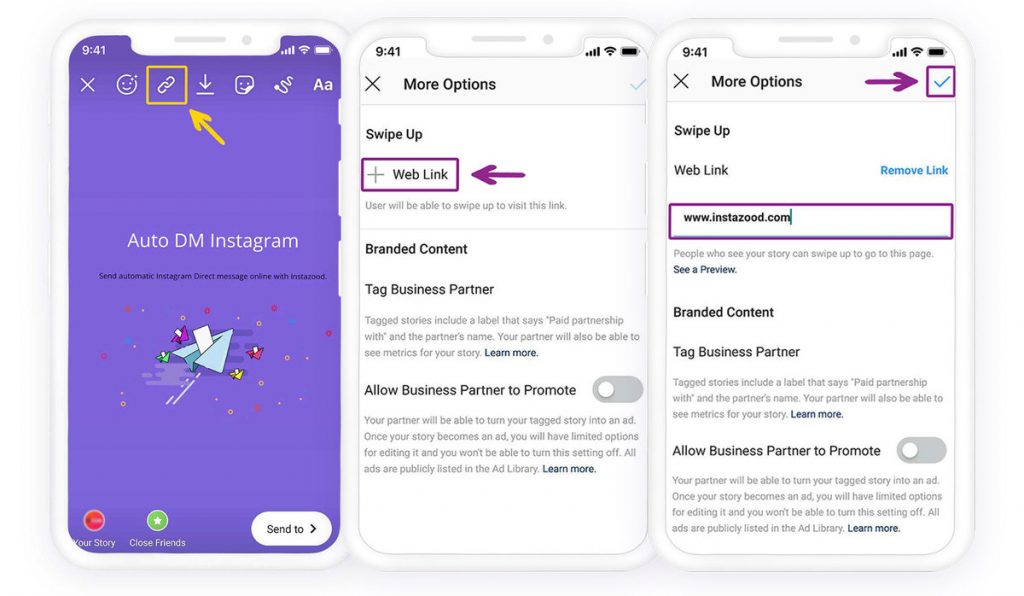 Unique coupon codes
If you want an exclusive, unique promotion code rather than an affiliate link, coupon codes may be the best choice for you. An exclusive coupon code has a stronger appeal as it offers a bigger discount than a brand-wide coupon code.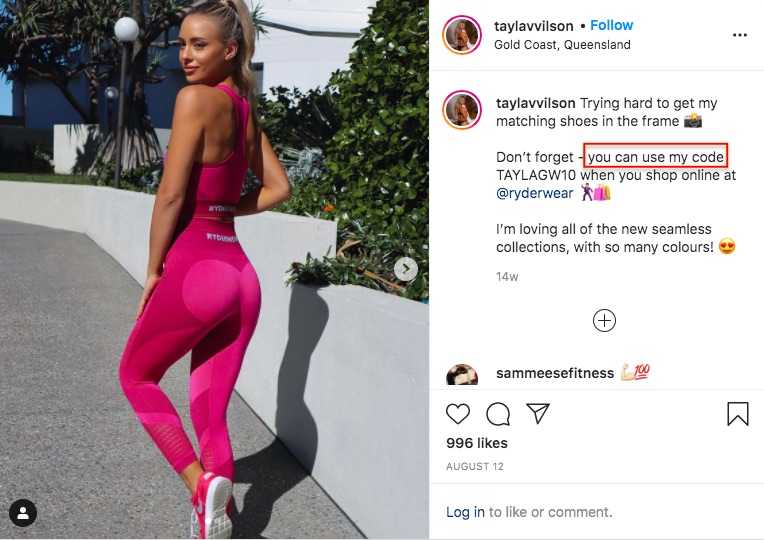 Note: when promoting products on Instagram, don't forget to make an affiliate disclosure.
Start Your Brand
With Instagram being such a blooming and prosperous platform for marketing, why not try establishing an e-commerce store of your own to utilize Instagram's marketing potential? The product choices vary: from physical products like fresh flowers and handcrafted rings to digital products.
How to start an eCommerce store?
Free Resources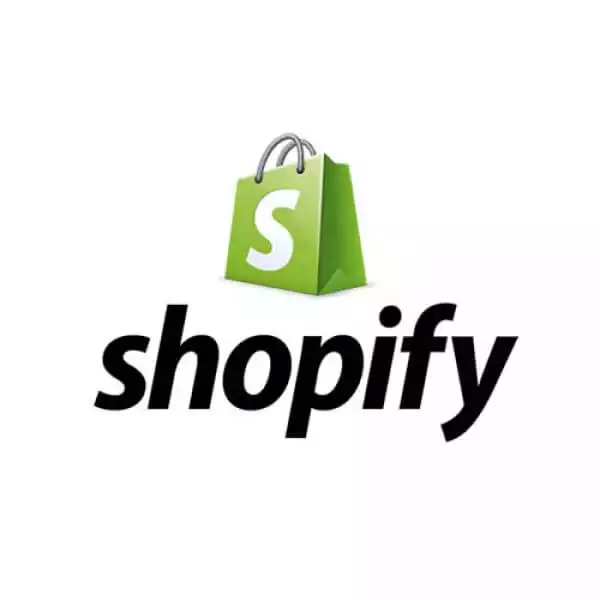 You can start your personal brand today with:
Further read:
What is Shopify and How Does it Work? Sell and Make Money on Shopify
Shopify Review (2022): The Pros And Cons Of Selling With Shopify
Shopify Dropshipping: How To Dropship On Shopify And Best Apps
14 Best Ecommerce Website Builders Reviewed And Compared For 2022
Wix Tutorial: How to Use Wix to Create a Website (Step-by-Step Guide)
Wix vs Weebly: Which is Better?
Post Sponsorship
Post sponsorship is a significant income source for Instagram influencers. Generally, you receive a fixed fee for mentioning a product in your post. Sometimes, it would be a fixed fee + commission. Many beauty, fashion, and travel influencers earn a decent income by promoting brands in their niche.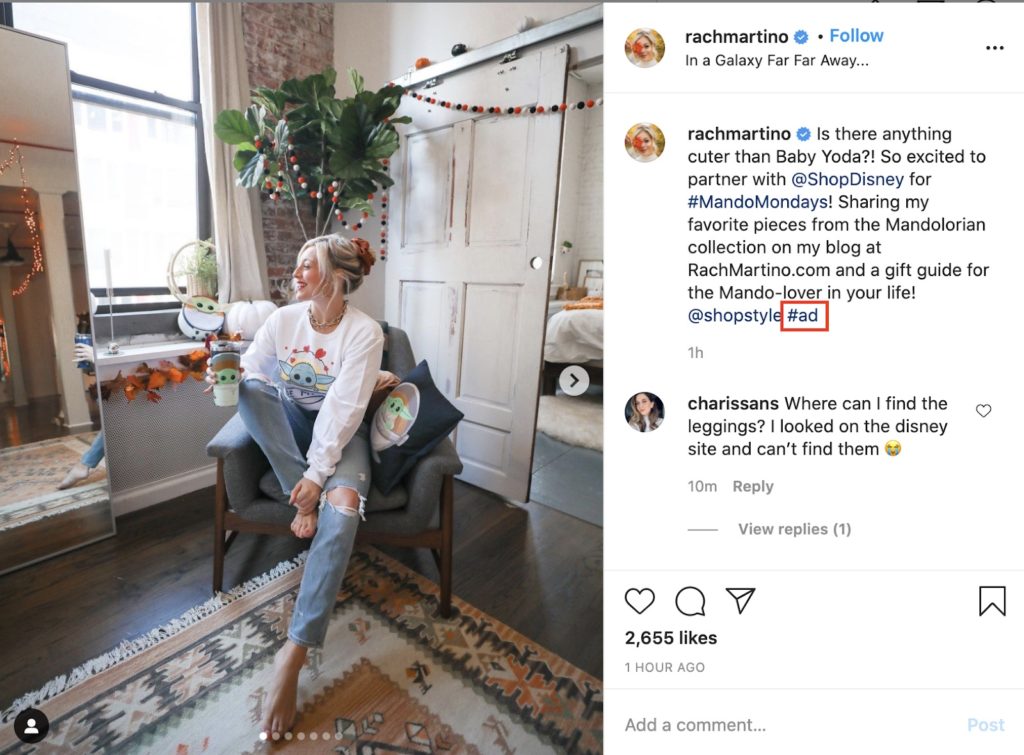 But you don't have to limit to featuring yourself only! If you run a popular pet account, pet supplies companies might be interested in paying you to post a photo or video of your pet enjoying their food.
According to Social Toaster, 76% of interviewed individuals claim that they are inclined to trust content shared by ordinary people rather than by brands – this implies solid marketing opportunities!
How to find sponsorship on Instagram?
Stick to your market niche: Niche and target market are equally essential in finding sponsorship. In some cases, potential partner companies may reach out to you.
Instagram marketing agencies: There are Instagram marketing agencies that you can work with, like Obviously and Tribe.
Pitch to brand: Reach out to your favorite brands' PR team and see if they are interested in collaborating with you.
How to establish successful and sustainable sponsorship?
Be genuine: When looking for partners and deciding between offers from different companies, choose the products you would use and resonate with your audience. For instance, your cat's followers are more likely to trust your recommendations on cat food than dog leash.
Be authentic. Don't bother promoting products that you don't trust or don't like. It is important to note that sponsored and affiliated posts on Instagram are held to the same authenticity and trustworthiness standards as any other advertising form.
Note: Don't forget to make sponsorship disclosure in every paid Instagram post and story.
Become a Brand Ambassador
If you succeed as an affiliate or a sponsored influencer, you may receive the opportunity to become a brand ambassador! As a brand ambassador, you have a long-term partnership with a company to promote their products to raise brand awareness and sales.
Brand ambassadors are usually paid per post. Responsibilities include, but not limited to, representing the brand identity and image, being an opinion leader, and posting about new products.
In reality, although the meaning of brand ambassador has expanded beyond celebrity and self-branding, the requirement of a brand ambassador is nonetheless still higher than that of affiliates and sponsorships. Companies generally expect their ambassadors to be having a considerable social media presence and a sizable social network.
How to become a brand ambassador?
If you already have a notable follower base and maintained dynamic interactions with your followers, being a brand ambassador would be a preferable opportunity!
However, if you don't have a sizable fan base, there are also plausible ways to be a brand ambassador. If you have a specific niche and close connections with your followers who share your interest and preference, relevant brands of interest may consider hiring you as their ambassador.
Become an Instagram Consultant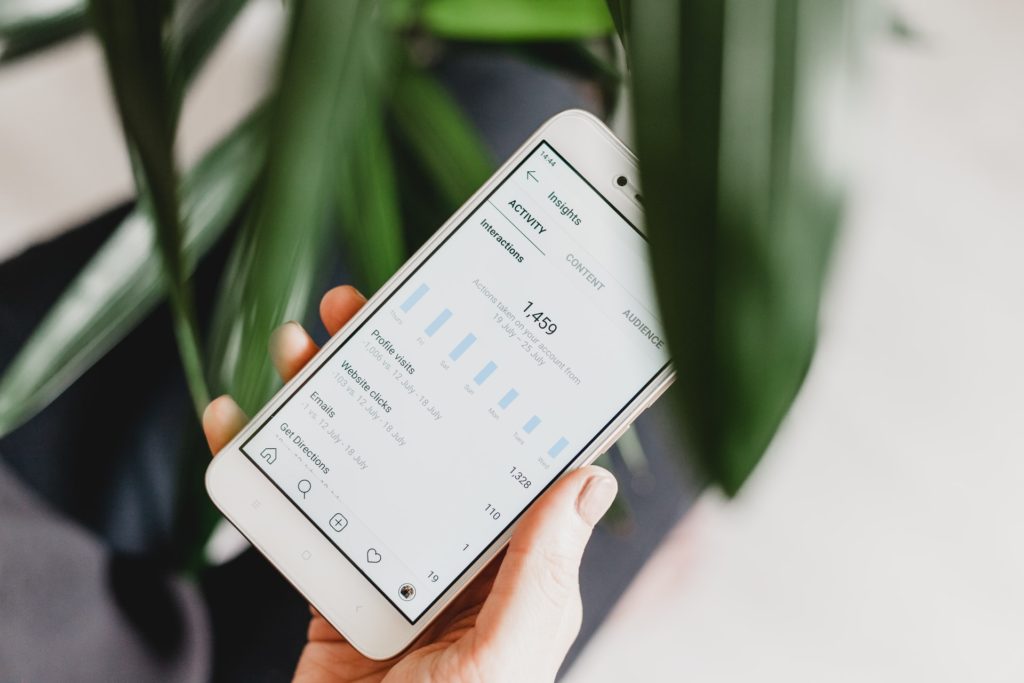 200 millions+ Instagrammers visit at least one business profile daily. Instagram's growing market size means attractive opportunities and increasing competition, which introduces vacancies for professional consultant jobs. If you are more interested in creating value by assisting brands on Instagram marketing, consider starting your career as an Instagram consultant!
What do Instagram consultants do, and how much do they earn?
Social Media Account Management: Help brands and businesses manage their Instagram account. It usually includes creating content, managing campaigns, promoting posts and accounts, and engaging with followers to enhance visibility and improve its image.
Consulting services: If you have gained sufficient Instagram marketing experience, you can provide professional consulting services to Instagram influencers and brands. In this way, you can focus on offering higher-valued advice instead of maintaining the brands' account.
Income: The hourly pay for a beginner Instagram consultant ranges from $25 to $35; if you reach the intermediate level and gain more experience, your hourly wage would rise to $50 to $100; finally, senior Instagram consultants can earn $120+ or above!
Create and Sell Courses on Instagram Marketing
With an increase of around 1 million sponsored posts per year, Instagram marketing expertise is undoubtedly a fast-growing market, allowing the career of teaching about Instagram marketing to be a secure income resource. Creating and selling online courses can become a seven-figure business that earns you recurring passive income.
What are the most popular online course platforms?
Youtube: On Youtube, quality videos that teach Instagram marketing could achieve views ranging from 10k to 1m+. This can earn you excellent YouTube ad revenue, and you can upsell your viewers to purchase your online course.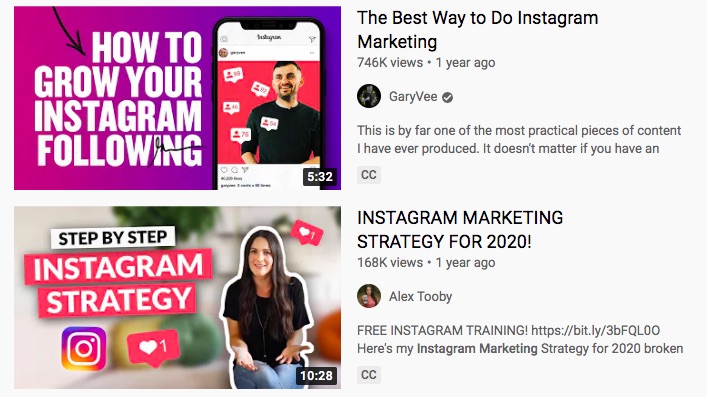 Thinkific: Thinkific is one of the best overall online course platforms. It is widely regarded as the number one choice amongst online learning platforms because it allows you to quickly create and sell online courses.
Best Online Course Software
Thinkific | Create and Sell Your Online Course
Thinkific provides a user-friendly platform for course creation, management, and delivery, with features such as customizable course templates, multimedia content integration, quizzes and assessments, and student progress tracking. With Thinkific, anyone can create and sell their own courses, whether they are educators, entrepreneurs, or subject matter experts.
Pros:
Flexible and Scalable: allow users to start with a basic course and expand to a full-fledged online school.

Marketing and Sales Tools: customizable landing pages, email marketing, and affiliate marketing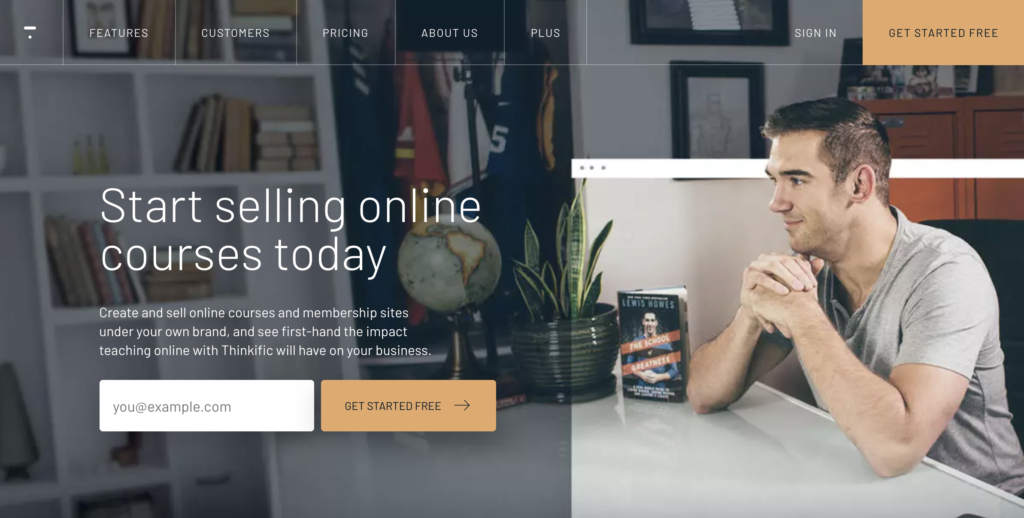 Podia: Podia has over 20,000 course creators. It is a platform designed for anyone who wants to sell online courses, downloadable digital content, and memberships.
You can start with Podia for free here!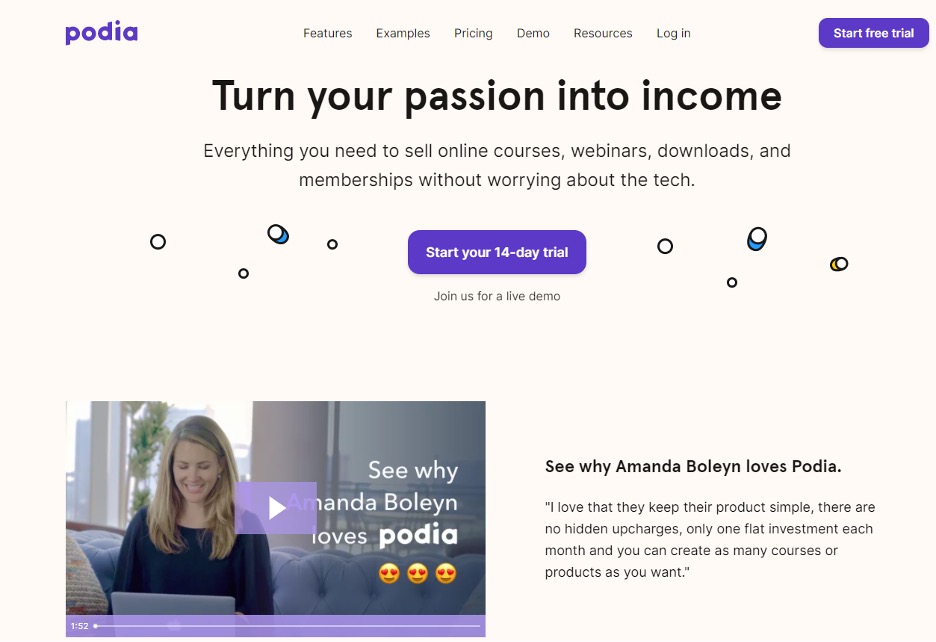 Create and Sell Images
As a photo-sharing platform, Instagram provides countless opportunities to fully explore your photos' value and convert them into income. When you have an aesthetic and unique image, posting it on your Instagram account is not the only option. As the owner, you can license, print, and sell pictures of economic value, including illustrations, travel photos, and photos that capture a specific product's attractive aspect.
How to make money by selling photos?
Photography marketplaces. There are various professional platforms for selling, such as Twenty 20, 500px, and SmugMug. You can start taking, designing, and picking unique photos of your own now! If publishers or brands decide to use your photos for commercial purposes, they will propose to license your photos!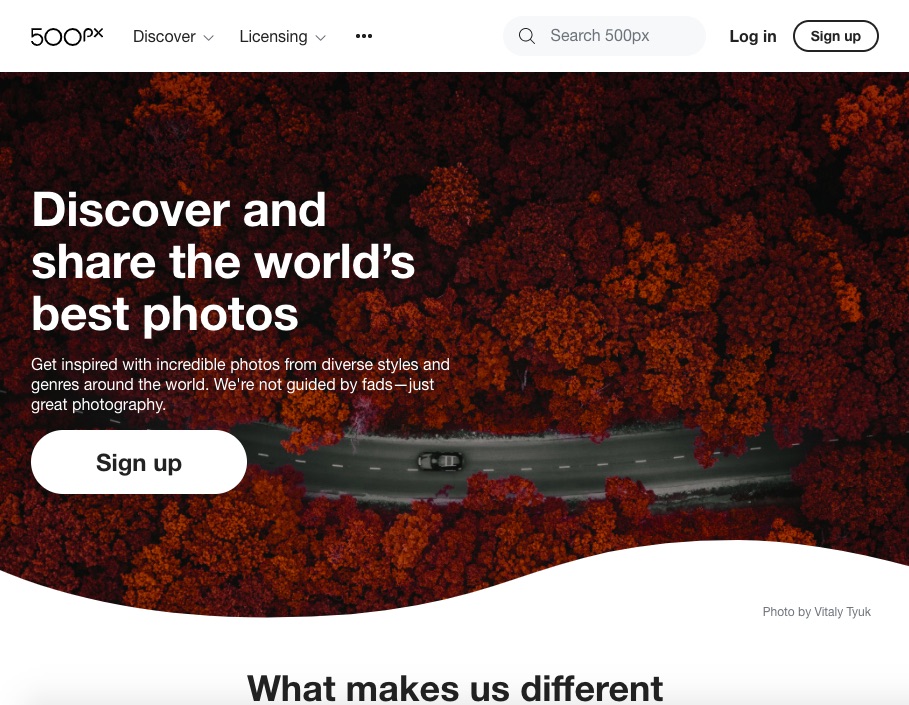 Print and sell. You can also print your photos onto postcards, phone cases, T-shirts, posters, and more. Companies like Printful provide services to print your pictures onto products, and you market them on Instagram!
You can start with Printful for free here!
Successful examples who sell images through Instagram:
@Wyliewestcreative produces artistic illustrations and prints them out on phone cases, bottles and masks.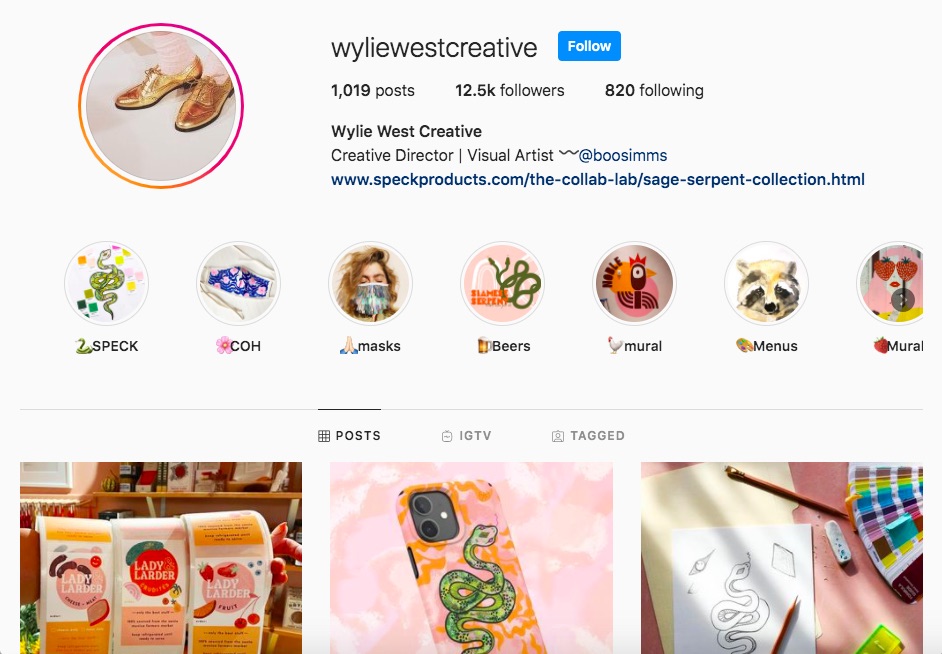 @Velvetspectrum produces animation, 3D illustration and design ideas for sale on its website.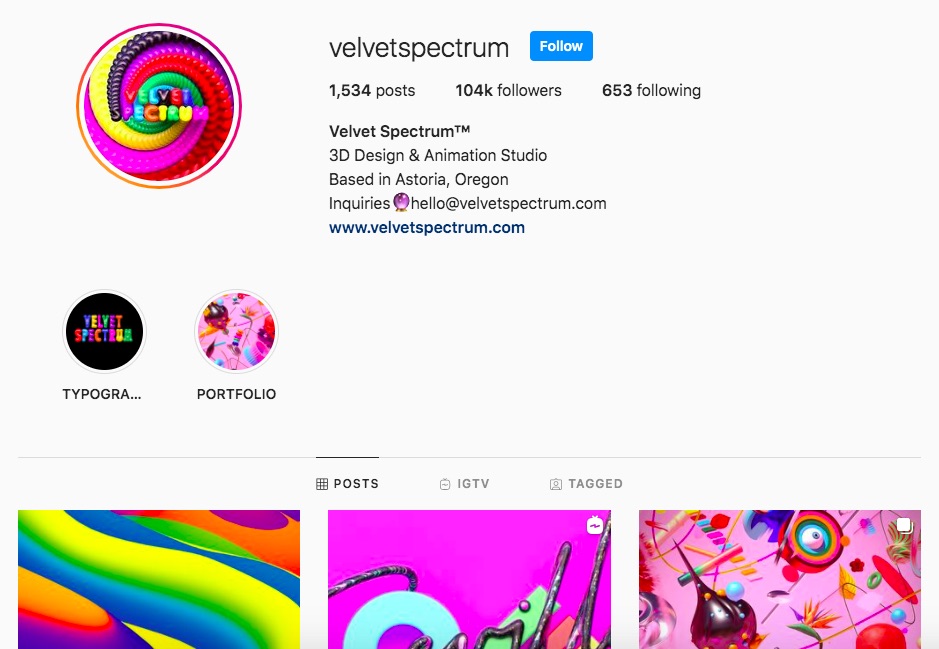 Showcase your Portfolio to Find Clients
Nowadays, from start-up designers to renowned painters, many artists upload a portion of their works onto their Instagram account. This is not only aimed at attracting admirers of their work; in fact, the Instagram account for artists act as a mini-portfolio that can concisely display their work. If you plan to step into the creative industries, upload your sample work onto your account to attract potentially interested clients!
Successful examples of artists' Instagram portfolio: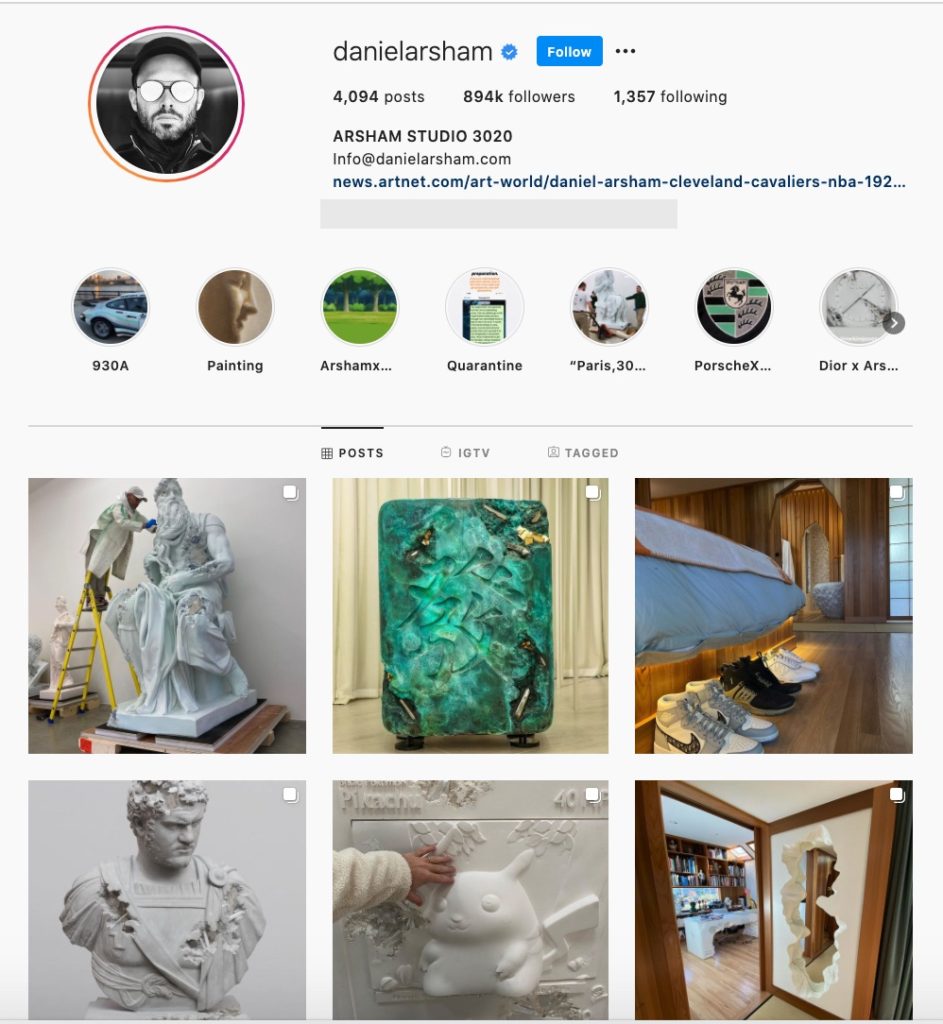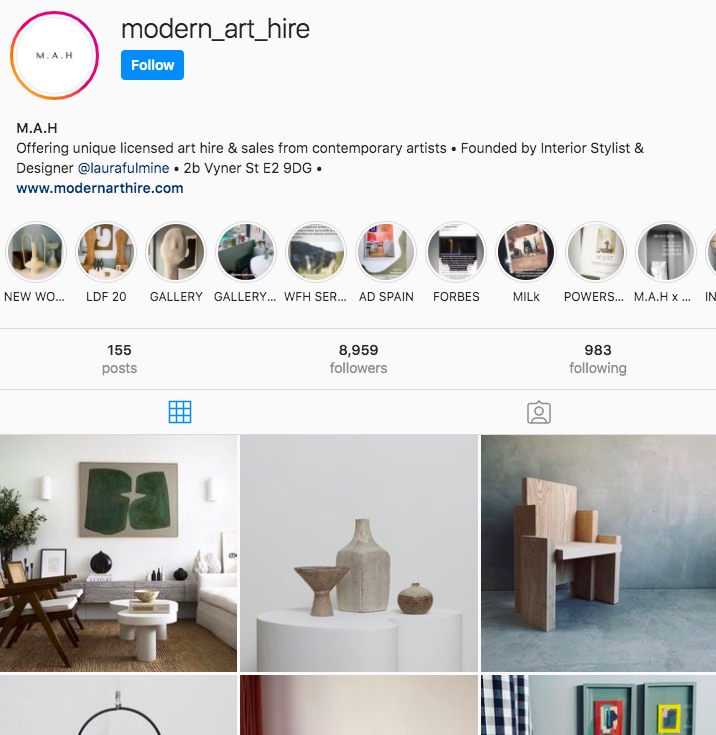 Note: there are two things to keep in mind: showcase your niche and specialty, and clarify whether you are now open to commission or freelance opportunities.
Make Instagram Story Filters
With 500 million+ accounts using Instagram Stories per day, the market demand for Instagram story filters and masks is ever-growing. If you are talented in designing filters and emoticons for commercial use, this career could generate substantial income!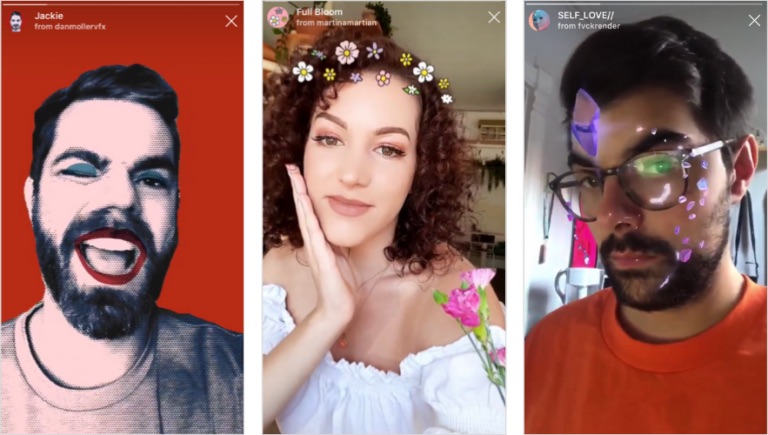 Make Money on Instagram: FAQ
How many followers are required to make money on Instagram?
There are no set numbers for the number of followers! More often than not, it is the quality of your content, your followers' engagement, and the niche you are in that determines your posts' earning potential.
Even if you have less than 2000 followers, you can still earn $1,000 per post. Thus, don't feel the pressure of accumulating as many followers as possible – the quality of your post and your followers' engagement matter more!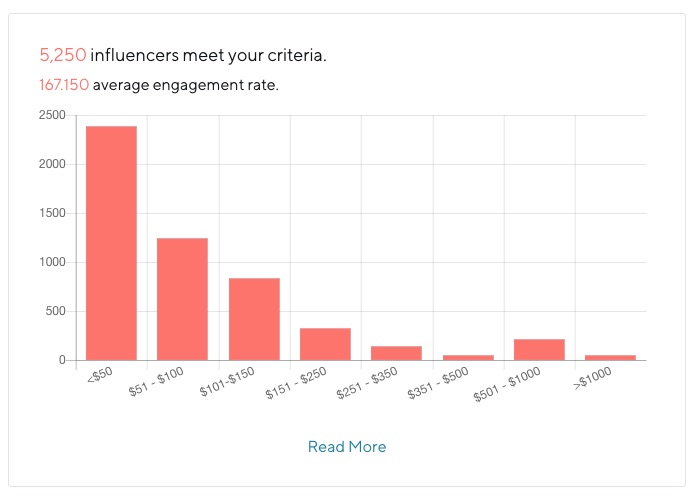 How to make money on Instagram without followers?
Even if you do not have followers now, you can start building your account today. Here is some advice on attracting followers and increasing engagement with your followers:
Find your niche
Among the various suggestions for making money on Instagram, this advice is paramount. The first thing to consider is your potential audience and target market. Whether it's travel, fashion, childcare, pet, or technology, there are always audiences for you. Pick one or two areas that you're the most interested in and start your journey now!
Create a credible profile and a professional username
When people look at an Instagram account, they quickly form an impression of the account's authenticity and credibility. If they see a hardly-identifiable name with confusing posts, they will most certainly leave your page.
Keep producing quality content
Success is a gradual process. Keep posting unique photos, insightful ideas, and high-quality content. Have patience and actively engage with your followers!
Key Statistics of Instagram
Conclusion
Here are the nine ways to make money on Instagram! Whether you choose to become an influencer, a consultant, a course creator, a digital designer, or an Instagram marketer, don't hesitate to launch your business now and start making money on Instagram!
Further read:
10 Ways to Make Money Online Right Now (US$10k+)