Affiliate marketing is one of the best ways to monetize your blog, and it offers tremendous earning potential. If you're looking for high-paying affiliate programs to join, continue reading.
In this guide, we're going to explore 38 affiliate programs in some of the highest-paying categories like web hosting, website and online store builders, email marketing, online course platforms, and podcast.
Additionally, we cover the best recurring affiliate programs which offer you a stable monthly income.
Most affiliate programs and networks require you to have a website. If you haven't set up a website to make money with affiliate marketing, launch a blog with WordPress. You can read our guide on building a website in 5 easy steps for beginners or our web hosting reviews to start your affiliate site.
Alternatively, you can set up a WordPress website with HostGator (use our code 'VENTURER' to get 65% OFF) or Kinsta. Although Kinsta is a bit more expensive, we're now hosting with Kinsta for better website performance to improve SEO.
We are also an affiliate partner for most, if not all, of the below affiliate programs we will introduce you. So we have an insider view, and you can trust our review of the affiliate programs.
Are you ready to make money by joining these high-paying affiliate programs? Let's dive in!
Top Recommended Affiliate Networks
Affiliate networks are middlemen connecting publishers (usually bloggers, content site owners, and social media influencers) with advertisers (merchants and brands) who offer affiliate programs to promote their services or products.
We love joining affiliate networks because they offer an all-in-one portal to access thousands of affiliate programs in various niches. You can easily keep track of your program earnings and get paid collectively.
ShareASale and Awin are two affiliate networks we love the most. In 2017, Awin from Europe acquired ShareASale from North America, so the Awin Group is now a global affiliate network with over 20 years of affiliate experience, 211,000 publishers, and 15,200 advertisers.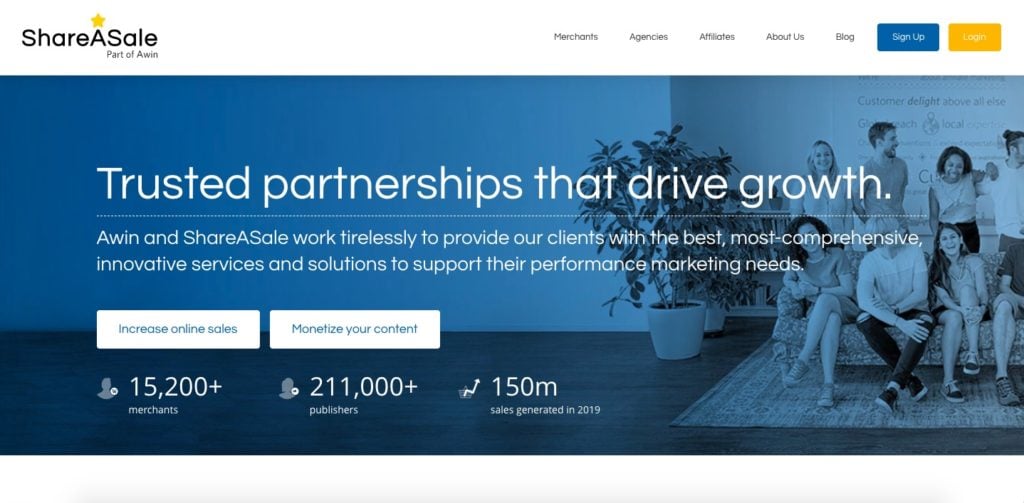 ShareASale is our #1 recommended affiliate network to join. It covers a wide range of merchants, so basically you can find a bit of everything there. It's a trustworthy network that has been around for more than 20 years.
Here are some merchants we like on the network:
Reebok: 7% commission, 7-day cookie
Weebly: 30% commission, 120-day cookie
WP Engine: $35 to $200 per sale, 180-day cookie
MasterClass: 25% commission, 30-day cookie
You'll also find lots of other merchants across a range of niches, offering both physical and digital products. Different merchants have their own program terms, so the commission rate and cookie duration vary.
The minimum payout is $50. Payment options include cheque, direct deposit, wire transfer, and Payoneer.
You can sign up on ShareASale for free here.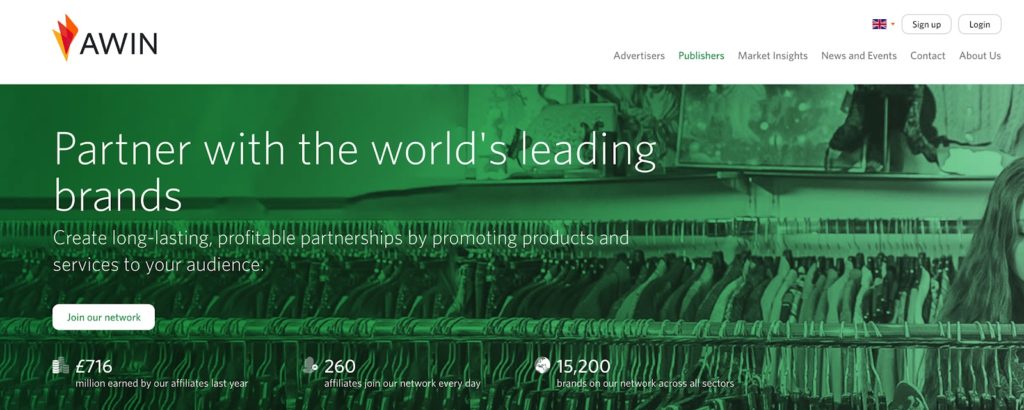 On Awin, you can find merchants mainly in retail, telecommunication, travel, finance, and Insurance. Here are some merchants we like on the network:
Etsy: 4% commission rate, 30-day cookie period on Web, 7-day on App
AliExpress: 2.4% – 7% commission rate (based on product categories), 3-day cookie
Under Armour: 5% commission rate, 30-day cookie with in-app tracking
edX: 10% commission rate, 60-day cookie
One plus of the Awin network is the low minimum payout, which is $20. You can get paid with ACH, international wire, or cheque. (Hope they include PayPal soon!)
You can sign up on Awin here.
What are the Best Affiliate Programs?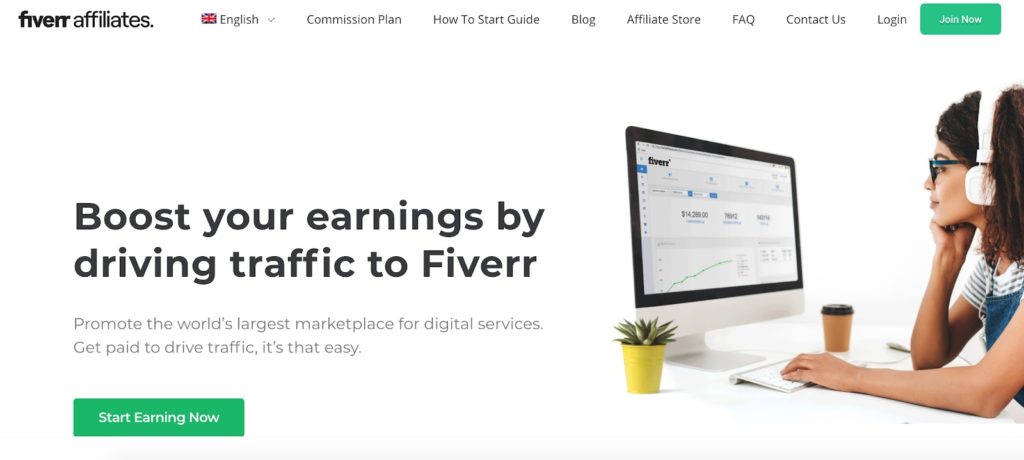 Fiverr is like Amazon for digital service. With over 5.5 million users, it is the world's largest marketplace for online freelancing services ranging from marketing, writing, design to web development. Services start from $5 to PRO $1,000+, suiting everyone's budget.
Its affiliate program allows you to choose your commission plan: dynamic CPA up to $150 or $10 CPA + 10% revenue sharing. There's no definite answer to which plan is better – you can either receive a higher one-off commission or recurring revenue.
It's free to join, and you can learn more about its commission plan details here.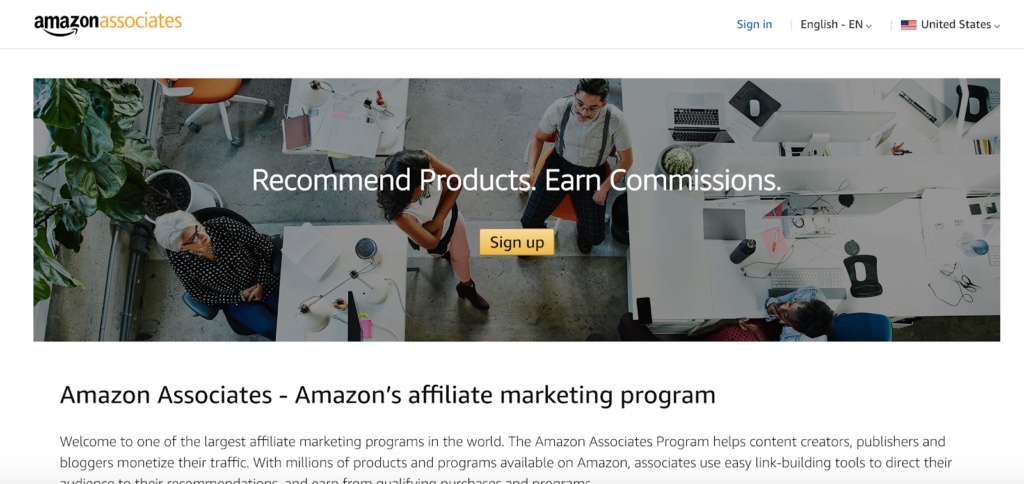 Amazon Associates is one of the best affiliate programs. You can earn a commission on pretty much everything sold at Amazon.com, ranging from shampoo, ebooks to cameras.
What's best about this program is that you earn a commission on everything that someone you refer purchases, even if it's not the product you linked to.
For example, you link to an ebook. Your visitor clicks on your affiliate link to Amazon and ends up buying a bunch of other stuff like shampoo, a camera, and a T-shirt, you receive a commission on everything the visitor purchases within the 24-hour cookie period.
Commission rates range from 1% to 10%, based on product categories.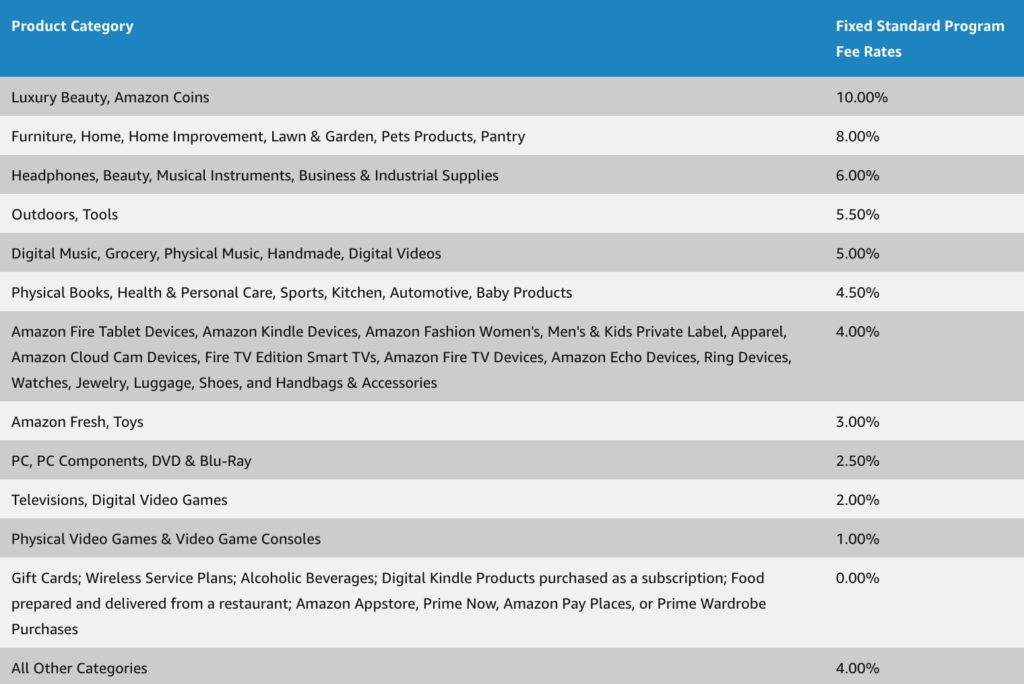 The minimum payout is $10. You can get paid with an Amazon gift card or direct deposit.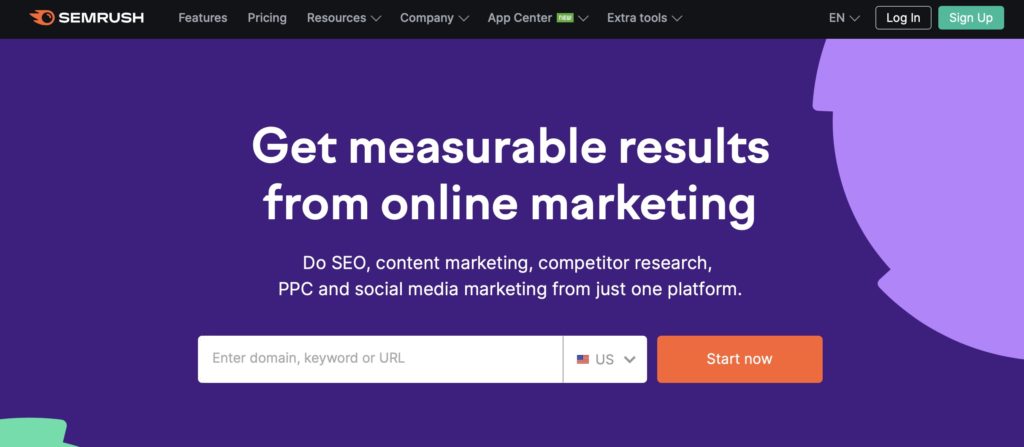 SEMrush is an industry-leading SEO tool trusted by 6 millions+ marketers around the world. Its affiliate program is also one of the best, offering last-click attribution, a generous 120 days cookie period, up to $200 commission for every sale, and even a $10 commission for a free trial referral.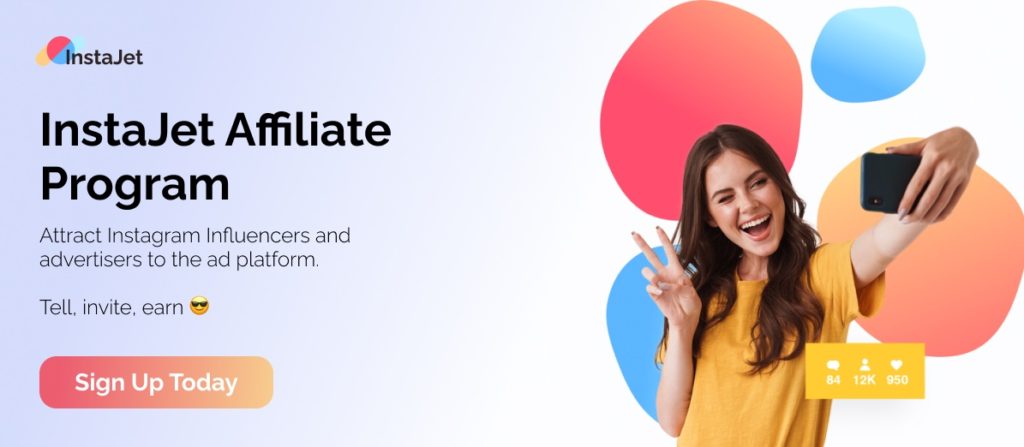 InstaJet is an advertising platform on Instagram that automizes buying sponsored Stories, helps to reduce communicating risks with influencers, increases reach and sales.
The platform offers a rich catalog of verified Instagram accounts and convenient filters to customize your ad campaign.
With InstaJet advertisers save time and money and influencers get a steady stream of orders. All deals are secured by a "safe deal" service (the influencer gets the payment only after the placement is made, and only if it meets the requirements specified in the order).
InstaJet Affiliate Program allows users to get 3.5% of the price of every successful order made by advertisers, who have come by your referral link. For each successful order made by an attracted influencer, users get 1.5% of the price of ad placement.
Place the link on your website, YouTube, Instagram account, or share it in chats with your colleagues and friends!
Best Recurring Affiliate Programs
One type of affiliate program we love the most is the recurring one. Instead of a one-off payment, you are paid monthly for the recurring sales you brought to the merchant.
Recurring affiliate programs offer you a predictable monthly income, and the lifetime earnings are often much higher than the one-off ones.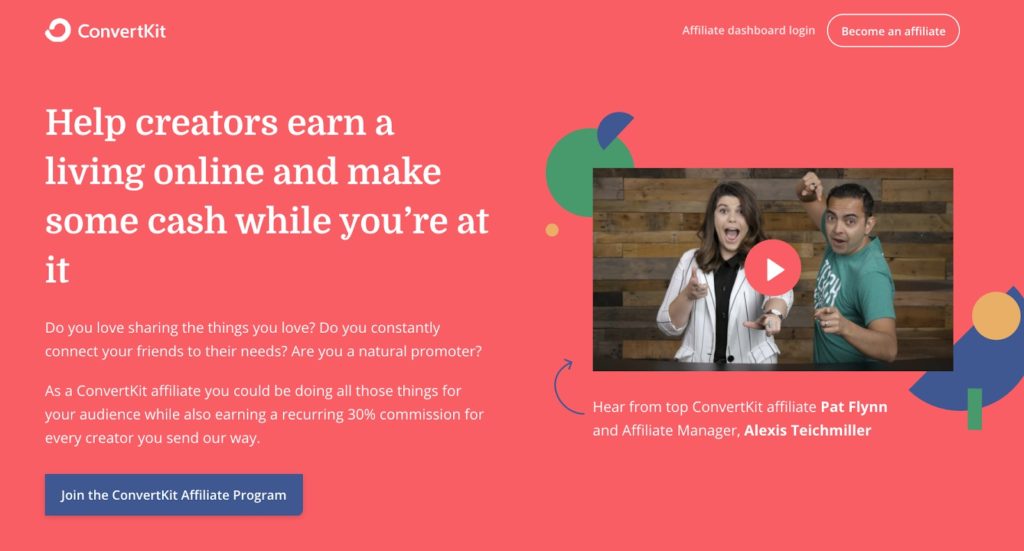 ConvertKit is one of the best email marketing tools for creators and bloggers. We are a strong advocate of ConvertKit and use it on Venturer too.
Their commission rate is 30% recurring for as long as your referred account is active. The commission will hit your PayPal account monthly.
You don't need to be a ConvertKit customer to become their affiliate. Still, you need to understand email marketing and have an audience that would use email marketing to earn a living online. They even offer a free ebook on affiliate marketing – you can download it here.
It has a 60-day cookie period and uses LinkMink to manage the affiliate program.
You can sign up for ConvertKit affiliate here.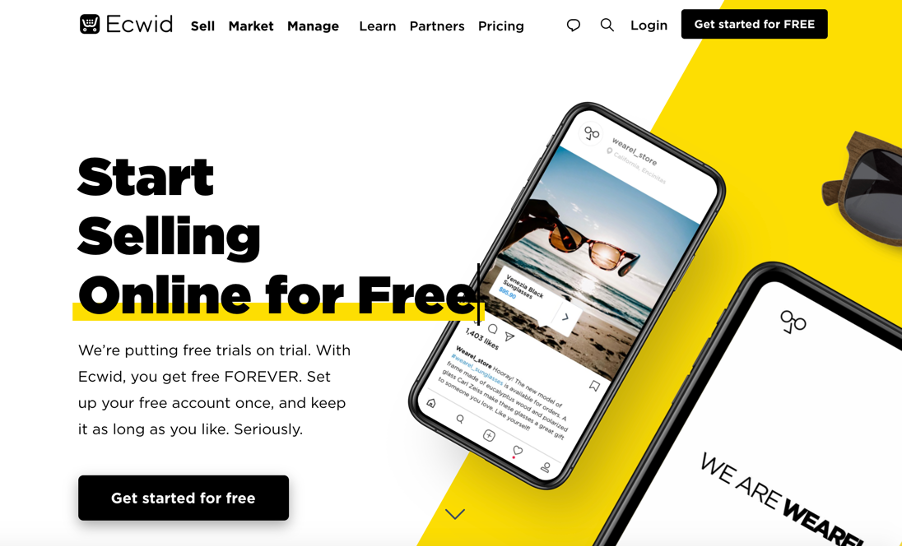 Ecwid was awarded by G2 Crowd as the #1 Fastest implementation e-commerce platform in 2019 and has empowered over 1.6 million businesses to sell online.
One highlight of Ecwid's strengths is the flexibility to sell on Amazon, eBay, Facebook, and Instagram.
The Ecwid affiliate program offers a generous 20% lifetime commission. It means that for as long as your referrals stay on the Ecwid platform, you'll keep receiving the commission monthly on PayPal.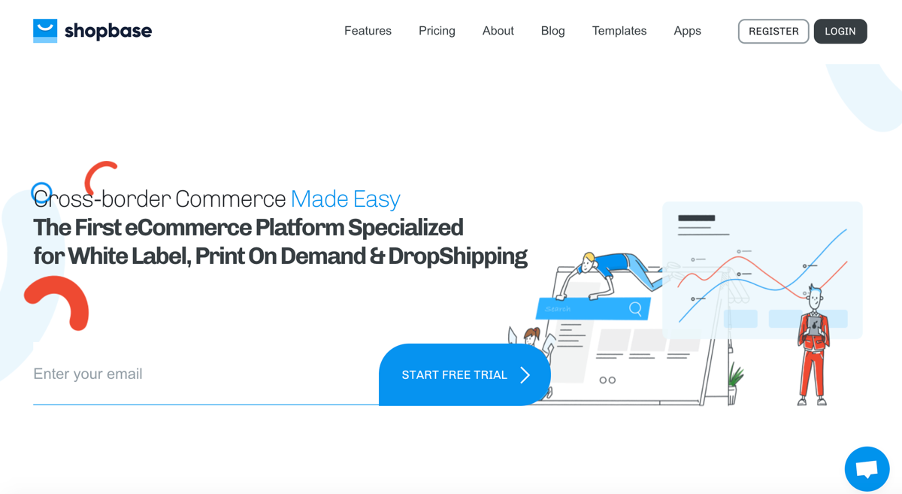 Shopbase is a dropshipping, white-label, and print-on-demand supplier. It provides an all-in-one solution for drop shippers to source high-quality products and sells them on a secure, beautiful storefront.
With the rising demand for dropshipping platforms, the Shopbase affiliate program is an attractive program to join. It gives a 10% lifetime commission, which includes monthly subscription and transaction fees.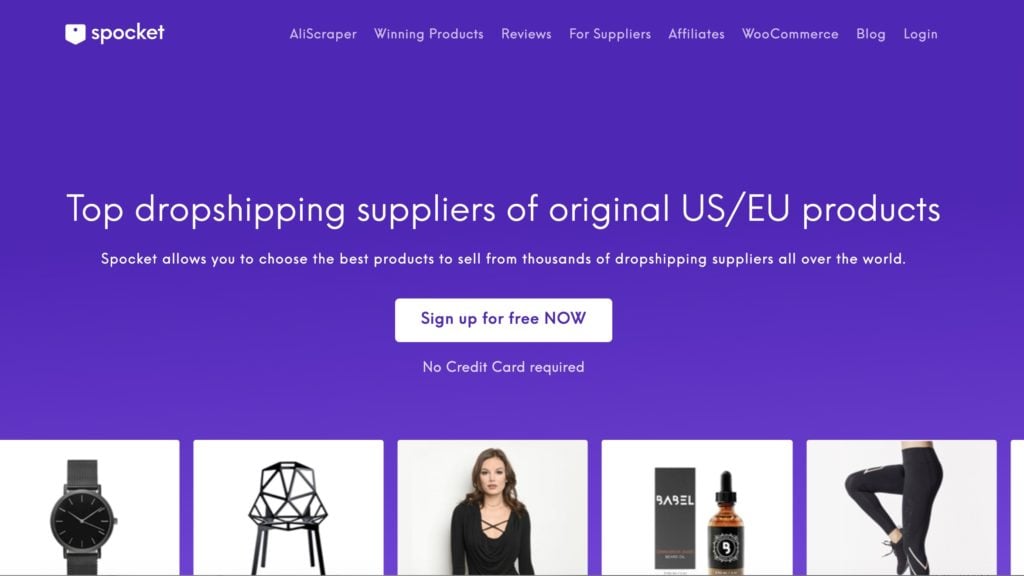 Spocket is a dropshipping supplier that focuses on supplying high-quality US and EU products.
The Spocket affiliate program offers a tiered commission structure, ranging from 20% to 30% lifetime commission for as long as the user stays on the platform. There are also monthly challenges for affiliates to earn extra cash.
The cookie period is 90 days. You'll receive monthly payments via PayPal or Stripe.
Web Hosting Affiliate Programs
Web hosting is one of the most popular affiliate niches among bloggers. Since every website needs a web host, you can naturally recommend the web host you're using and provide an in-depth review for your audience.
Many web hosting affiliate programs also provide high commissions, and you don't have to be a customer to be an affiliate. So here are the programs you can join today.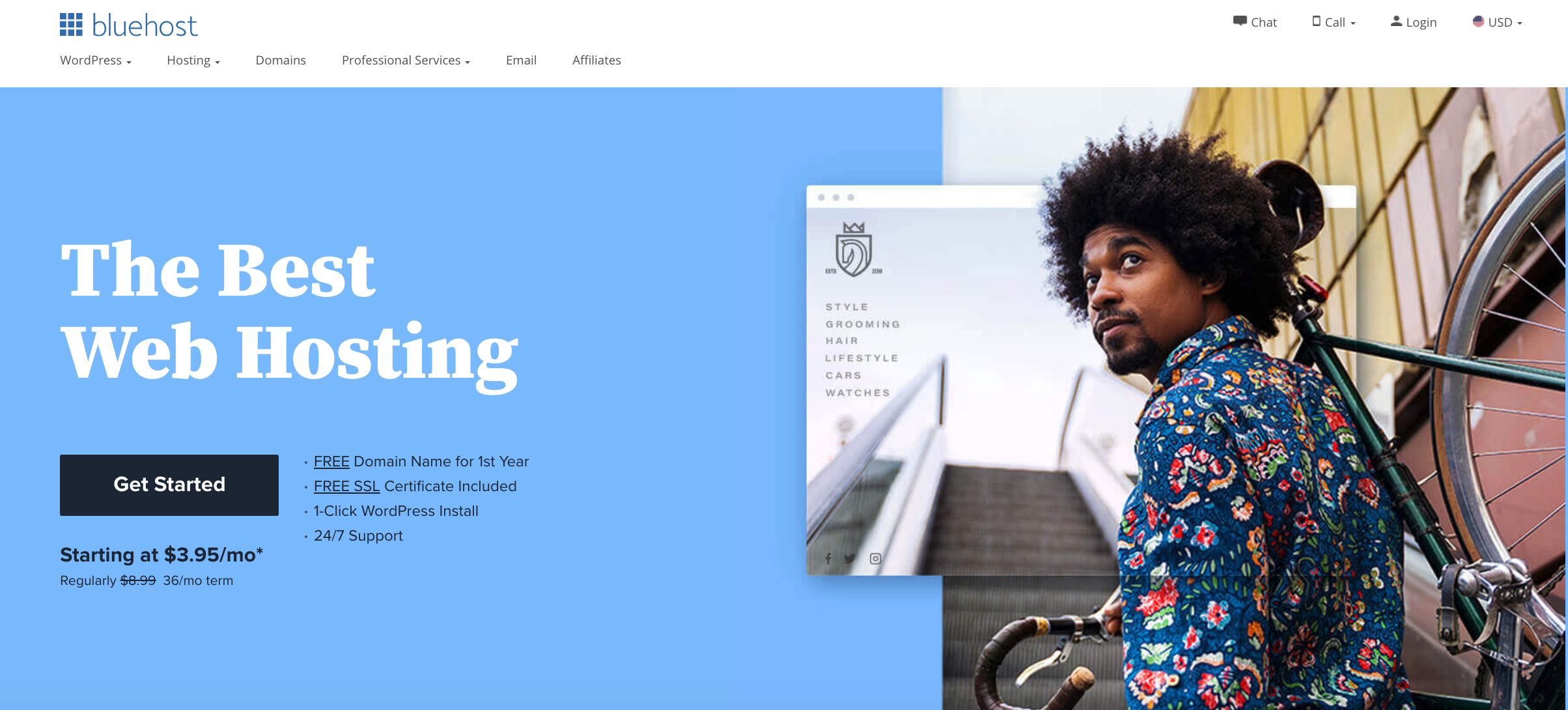 The Bluehost affiliate program is viral because of the high conversion rate and commissions.
They have a high conversion rate because of the low-cost barriers (starting at just $2.95 per month), excellent customer support, and one-click WordPress installation. It is a popular web hosting solution, particularly for new bloggers and website owners.
As a Bluehost affiliate, you'll receive $65 per successful signup (yes, it's $65 for a $2.95 product). The generous 90-day cookie period is another strong plus.
The minimum payout is $100 (around two referred sales), and it will be released to your PayPal between the 16th and the end of the month.
If you still haven't set up your affiliate website, use our link to get more than 50% off your Bluehost plan.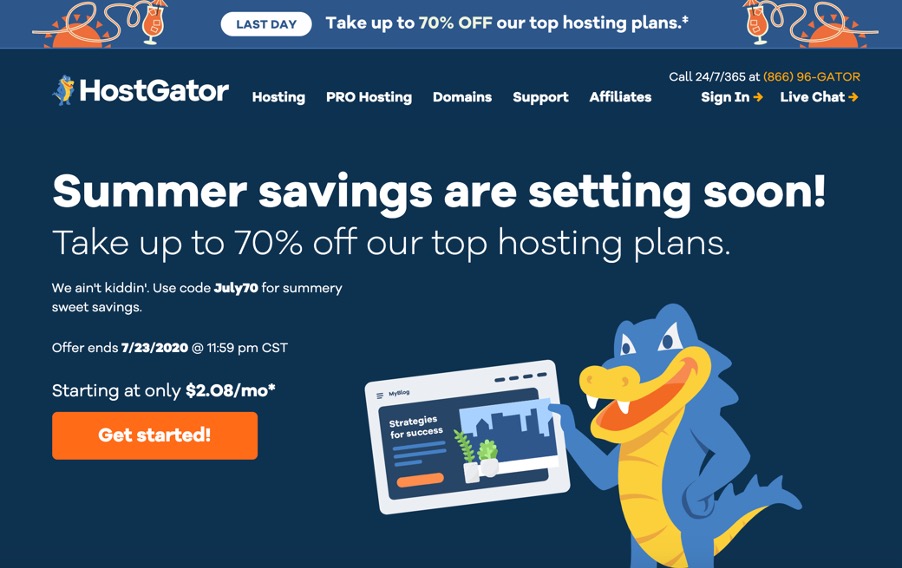 The Hostgator affiliate program uses a progressive commission structure, meaning that the more referrals you make, the higher the commission. The base rate is $65 per signup, and you can earn up to $125 per signup the more you refer.
If you send 21 sign ups a month, you will earn $2,625.
The program has a 60-day cookie duration and a $100 minimum payment threshold. You can choose to receive payments via electronic funds transfer or PayPal.
You can also get started with Hostgator to set up your affiliate site. Use our link to enjoy 60% off.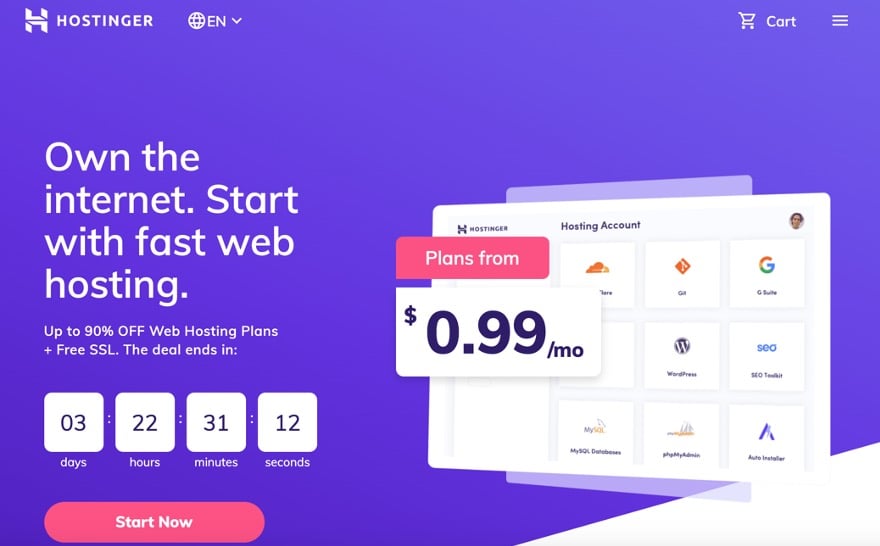 Hostinger offers one of the most affordable web hosting solutions starting at $0.99 per month, making an even lower cost barrier.
The Hostinger affiliate program offers 60%+ commission for all hosting packages with a 30-day cookie period.
The minimum payout is $100, and it can be released to either your PayPal account or via bank transfer.
Get started with Hostinger for $0.99 per month to create your affiliate site.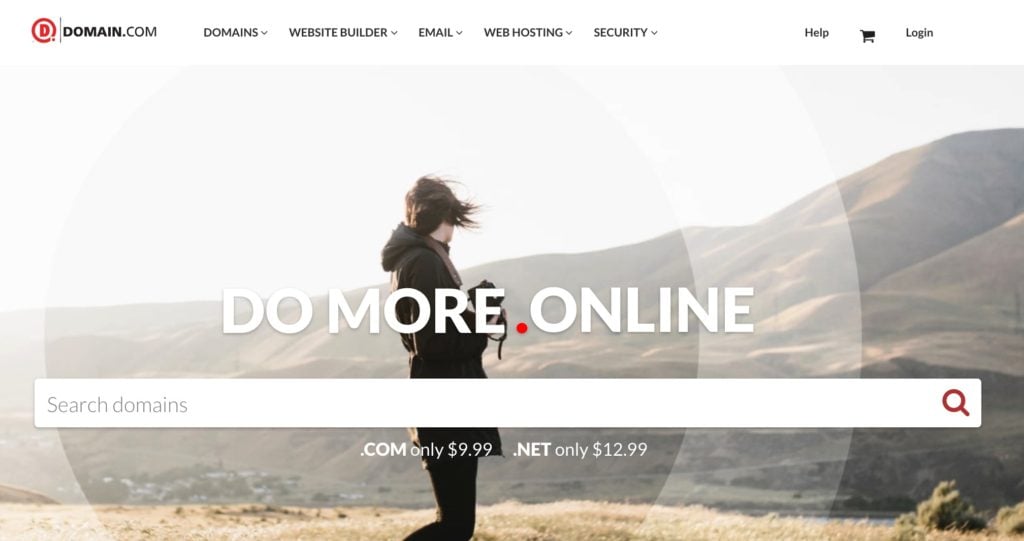 Domain.com has three product offerings you can earn a commission from. You can earn 30% for domain registration, up to $110 for web hosting, and $100 for website builder service.
The cookie period is 30 days. You can choose to receive payment in cheque or via PayPal.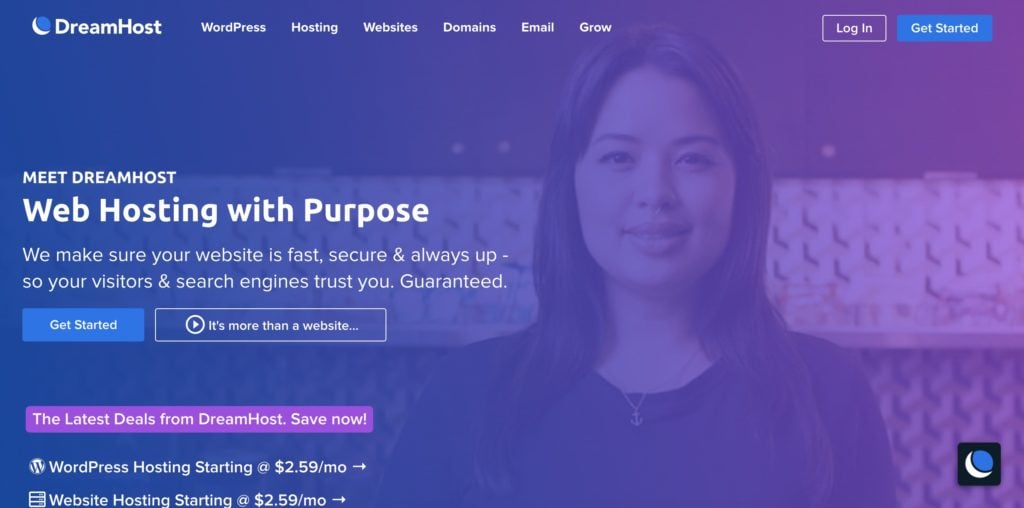 Dreamhost is one of the top web hosts for WordPress websites. Founded in 1997, it has grown to host 1.5 million+ websites now.
They have five different product offerings, and you can receive $15 to $200 per successful signup with the Dreamhost affiliate program. The cookie period is 30 days, and you can get paid via PayPal.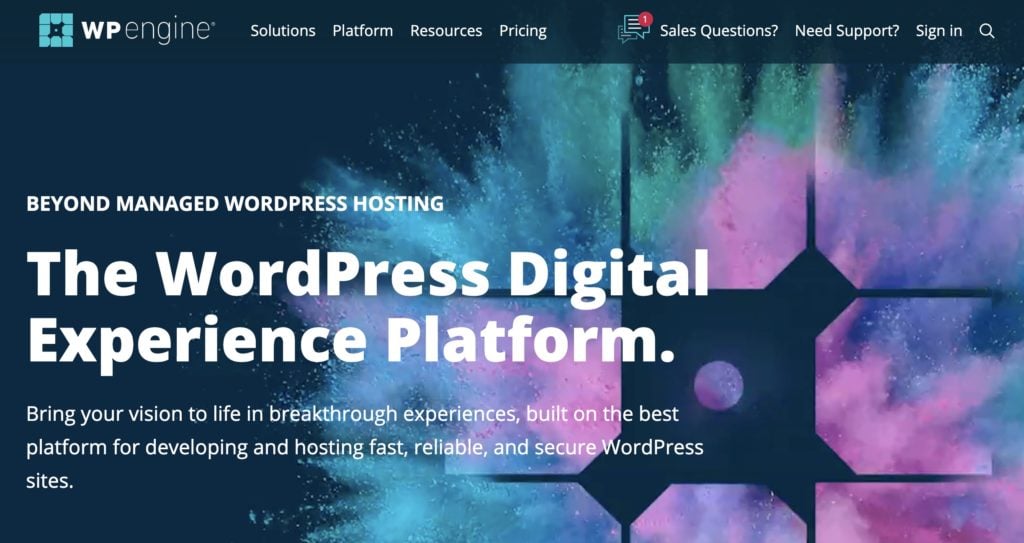 WP Engine is a specialized WordPress web host. It offers managed hosting and fast page speed, which is beneficial to SEO and can provide a better user experience.
You'll receive $200 or 100% of the first-month payment for WP Engine and Genesis Pro sales and 35% of StudioPress Theme sales.
They offer a generous 180 days cookie for WP Engine referrals and 60 days for StudioPress.
The WP Engine affiliate program is available on ShareASale.
Website and Ecommerce Affiliate Program
Besides web hosting, website builders and online store builders are top products any online business would use. No matter if you're starting a blog, an online store, an agency, or building your online course, you'll need a website.
Since this is a highly competitive and lucrative space, many builders offer an extra attractive commission to encourage affiliate promotion.
This makes the affiliate programs of website builders and eCommerce store builders the best high-paying programs for beginners.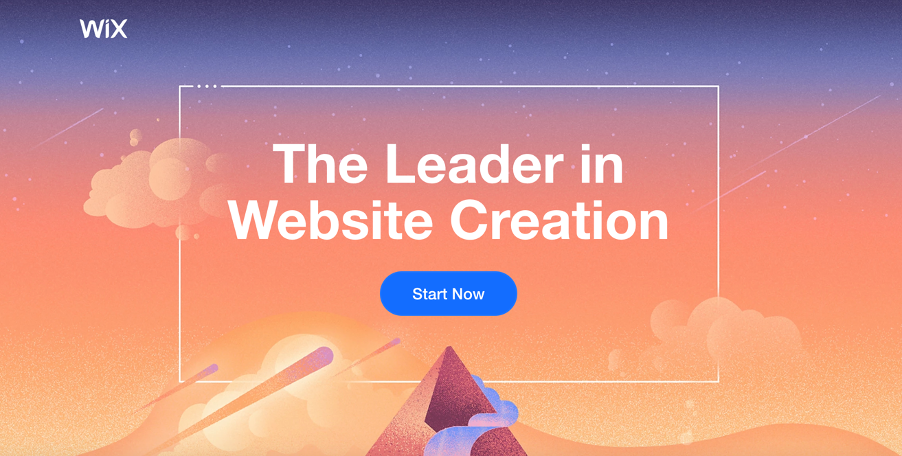 Wix is one of the most beginner-friendly website builders with intuitive drag-and-drop tools to design your website. You can quickly set up a website in minutes with 500+ designer-made templates.
The Wix affiliate program is also one of the most generous, offering $100 per sale, and there is no limit on how many referrals you can make.
The cookie period is 30 days. The payment threshold is $300 (three sales), and you'll receive the payment around the 15th of each month.
Special edit: If you're looking to create an affiliate program like Wix, check out Wix affiliate software here.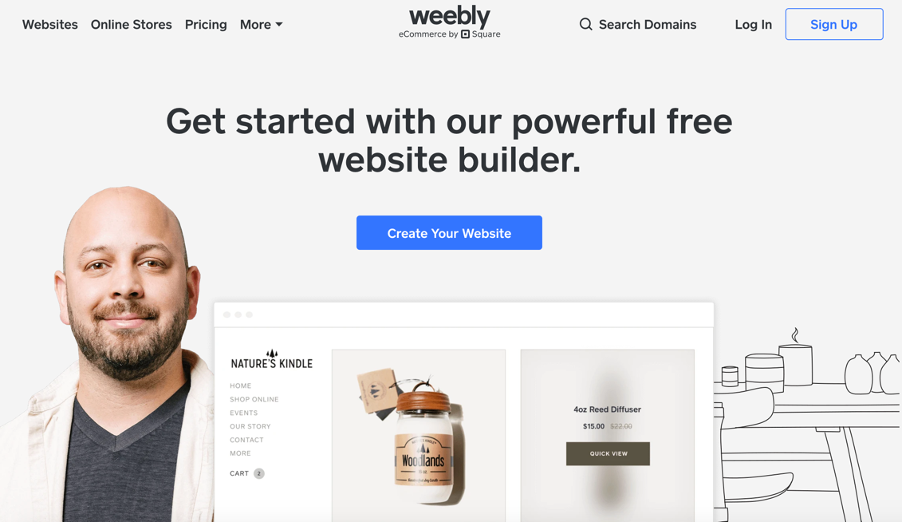 Acquired by Square in 2018, Weebly is now one of the most popular website builders for SME businesses.
The Weebly affiliate program offers a 30% commission per sale and a generous 120-day cookie. It is available on ShareASale.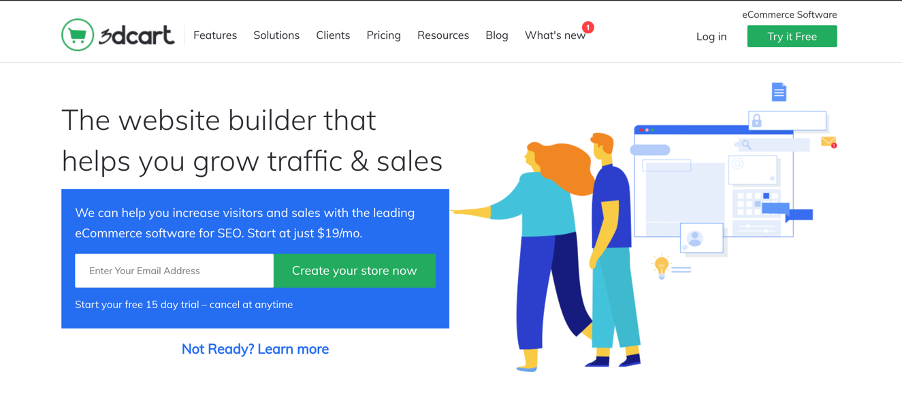 3dcart is an online store builder that offers simple yet powerful solutions for small to big online businesses, and it's known for its strong SEO capabilities. It provides a 15-day free trial, which could boost the conversion rate.
The 3dcart affiliate program is extremely generous. The commission rate is 300% and applies to all plans ranging from $19 to $999 per month. The 120-day cookie period also makes it stand out.
It provides lots of learning materials like this free ebook to dropshipping, which could boost your affiliate link clicks. You can join the 3dcart affiliate program on ShareASale.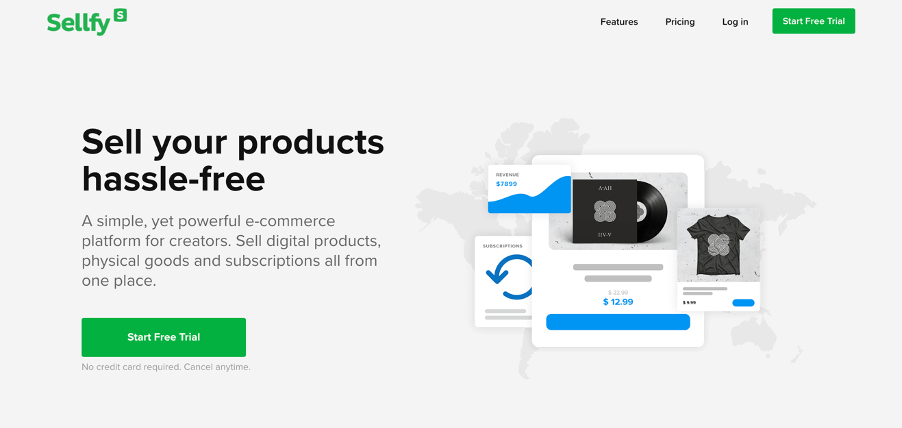 Sellfy is a powerful eCommerce website builder for bloggers, creators, and influencers. It allows store owners to sell digital products, physical goods, and subscriptions all from one store. You can quickly set up the store in 5 minutes and integrate it with social media platforms like YouTube.
Its unique positioning and convenience to use favors a high conversion rate.
The Sellfy affiliate program offers a 25% commission rate for the first 12 months and a cookie period of 90 days.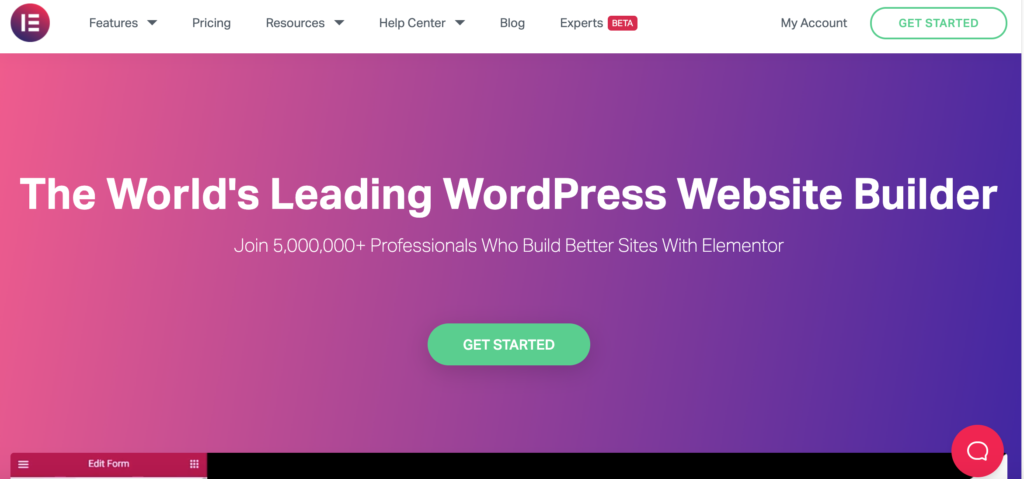 Elementor is a popular drag-and-drop builder for WordPress websites, with over 5 million active users globally. We use Elementor Pro together with Envato Elements to build the Venturer website.
The Elementor affiliate program offers a 50% commission per sale and 30-day cookies. The minimum payout is $200, and you will get paid monthly via PayPal.
Some of their affiliates earn more than $10,000 monthly.
Email Marketing Affiliate Programs
If you're active in the online business world, you've probably heard the tremendous value of having an email subscriber list.
There is a saying that each email subscriber worth roughly $1 per month. So if you have a 1,000 email list, it's likely that you'll convert your list into around $1,000 sales per month.
With the comeback of email marketing 2.0, the demand for email marketing tools is rising. This space also offers a competitive commission to affiliates.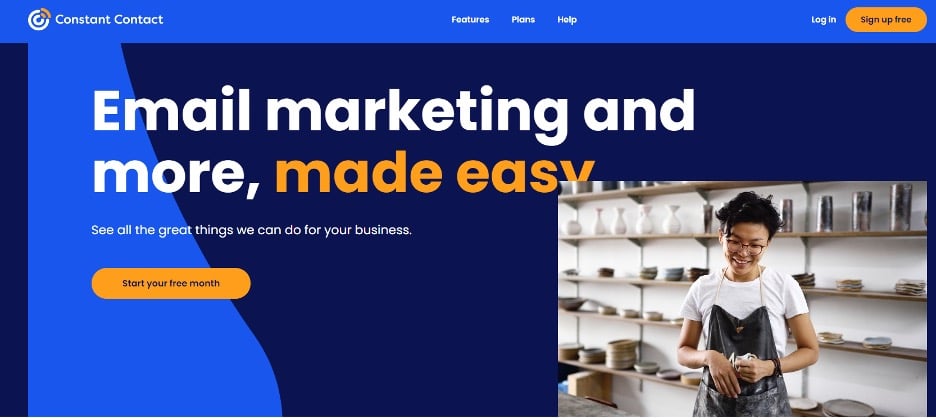 Constant Contact is the sister company of Bluehost. It is one of the best email marketing software with easy-to-use automation tools that help small businesses reach a new audience.
The Constant Contact affiliate program provides an attractive $105 commission per paid user and $5 per free trial. Not that many companies offer a commission for free trial registration. The commission is uncapped.
Aweber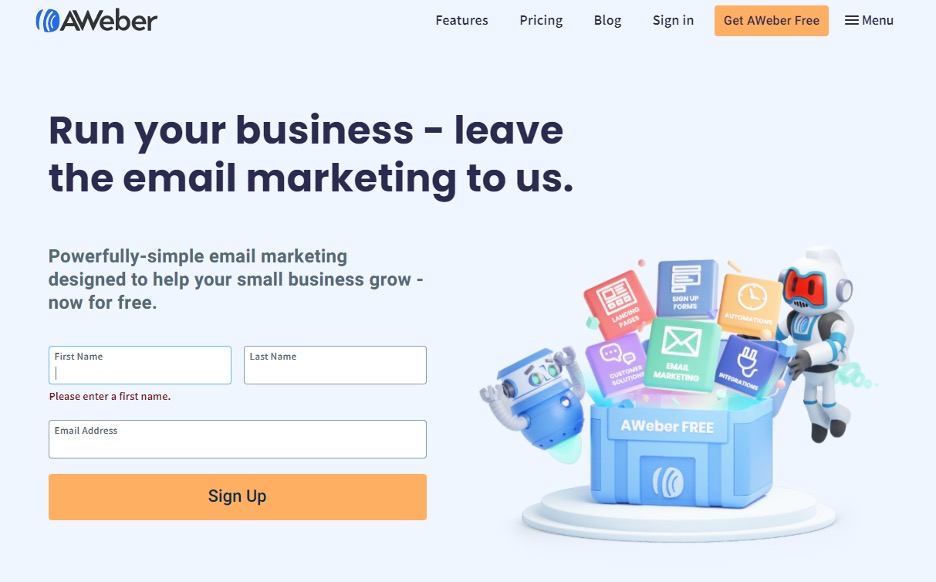 Aweber is one of the most experienced and leading email marketing software providers founded in 1998. It has an award-winning US-based customer service team and allows you to build responsive landing pages.
The Aweber affiliate program offers a 30% recurring commission and an extra-long 365-day cookie period. The minimum payout is $30 only and released monthly via PayPal.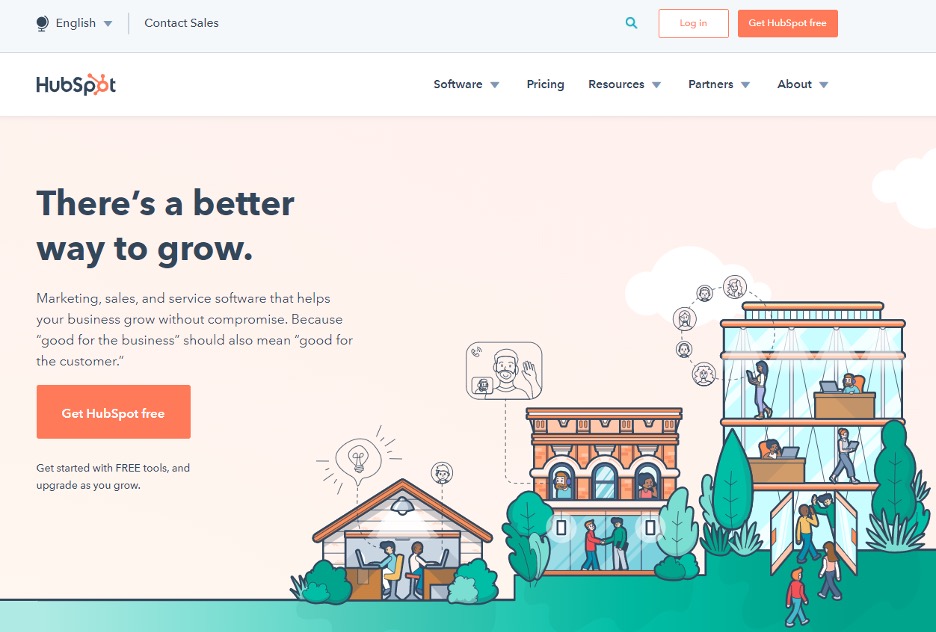 Hubspot offers an all-in-one CRM solution designed for growing companies. Its email marketing tool is fully integrated, which is particularly helpful for lead assignment.
You can earn $250 (Starter Plan) up to $1,000 (Enterprise Plan) for each referred sale, depending on the product tier. The Hubspot affiliate program offers a generous 90-day cookie period.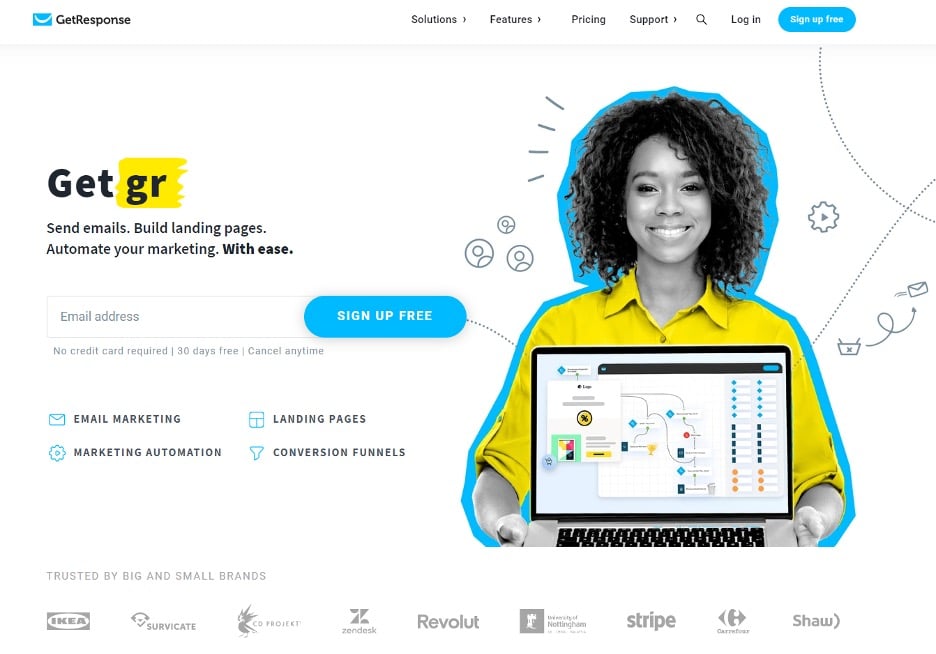 GetResponse is a marketing automation tool that allows you to create email marketing campaigns, landing pages, and conversion funnels. It is popular with thousands of transactions processed daily and over 1 million leads generated monthly.
The GetResponse affiliate program offers two options: either a $100 commission for every referred sale or a 33% recurring commission. It also offers a generous 120-day cookie period and dedicated support from its affiliate manager.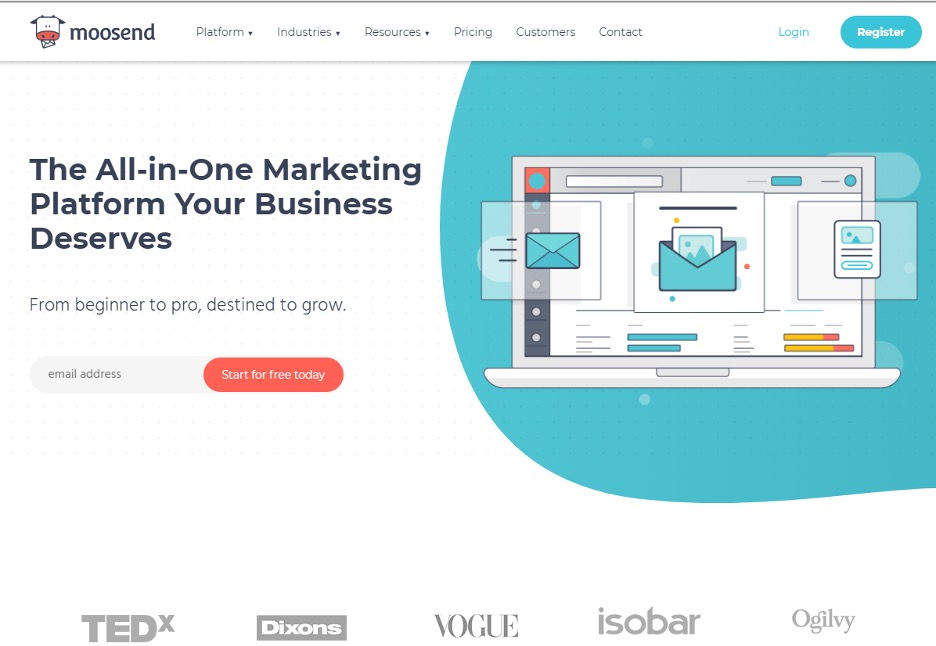 Moosend is an email marketing software that helps startups to Fortune 500 companies increase conversion.
The Moosend affiliate program offers a 30% recurring lifetime commission for as long as your referred users renew their subscriptions. It offers a 90-day cookie.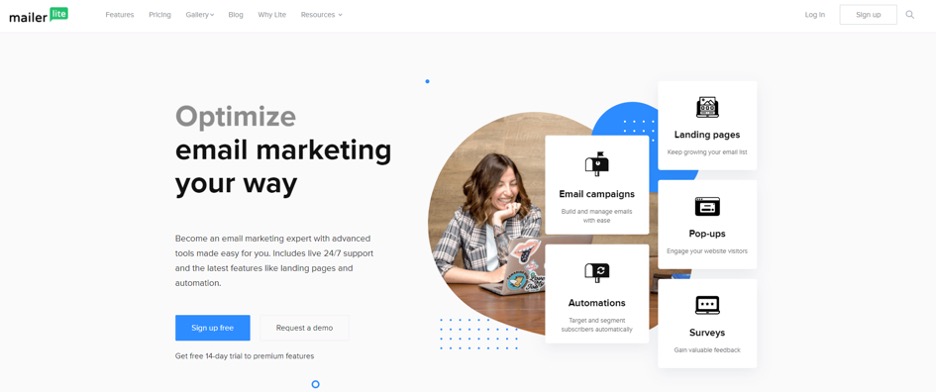 MailerLite is an experienced player in email marketing, and its service focuses on simplicity, attentive customer support, and unique email designs.
The MailerLite affiliate program offers a 30% recurring commission. The minimum payout is $50 and is sent via PayPal.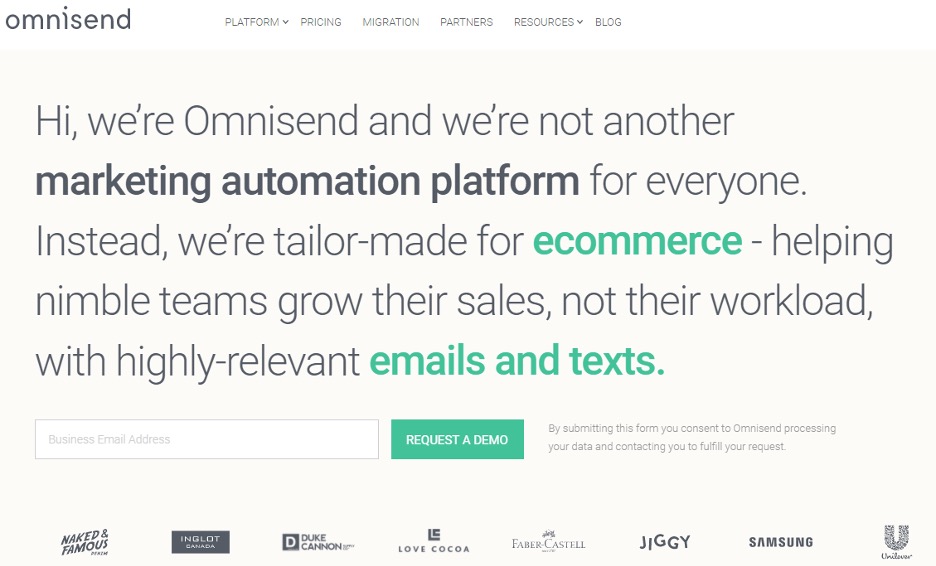 Omnisend is a marketing automation platform tailor-made for eCommerce. It works well with major eCommerce platforms such as Shopify, Bigcommerce, Magento, WooCommerce, and many others.
You can earn up to $1,200 (300% one-time commission) per net-new referral in the Omnisend affiliate program. The cookie is 30 days.
Online Course Platform Affiliate Programs
The online learning industry is expected to reach $337 billion by 2026. Demand for online learning is rising for its benefits of lower tuition, learning at your own pace, and eliminating geographical limitations.
As a result, online course platforms are on the rise. They enable experts, creators, and teachers to bring their courses online and sell to thousands of students.
Here are the best online course platform affiliate programs you can join to earn a considerable affiliate income.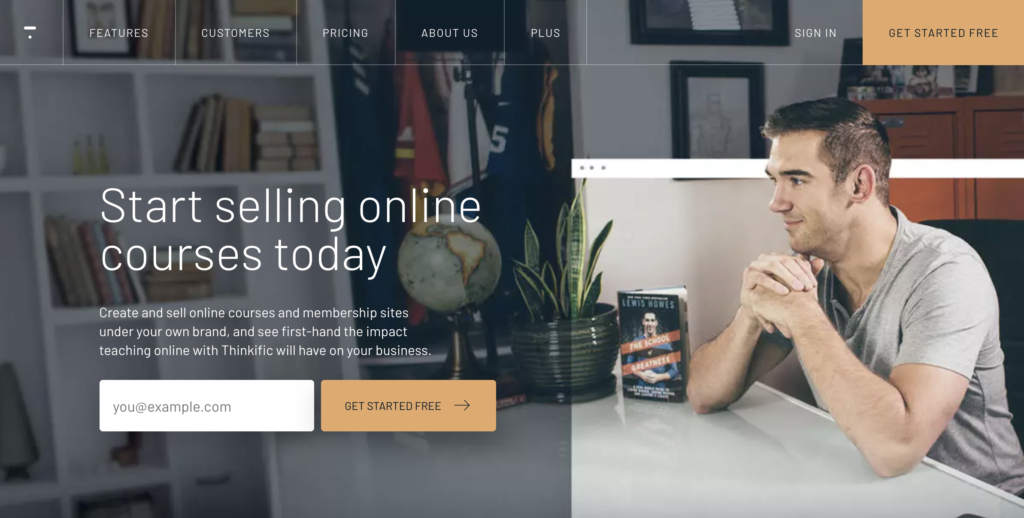 Thinkific is our top-recommended online course platform for creators, consultants, authors, speakers, trainers, coaches, and more. There are already over 50,000 course creators and $650+ million earned on the platform.
If you're interested in creating online courses, you can get a one-month free trial for their pro plan with our link here to test it out.
The Thinkific affiliate program offers a 30% recurring commission and a 90-day cookies period. You could earn up to $1700 per referral per year.
Learnworlds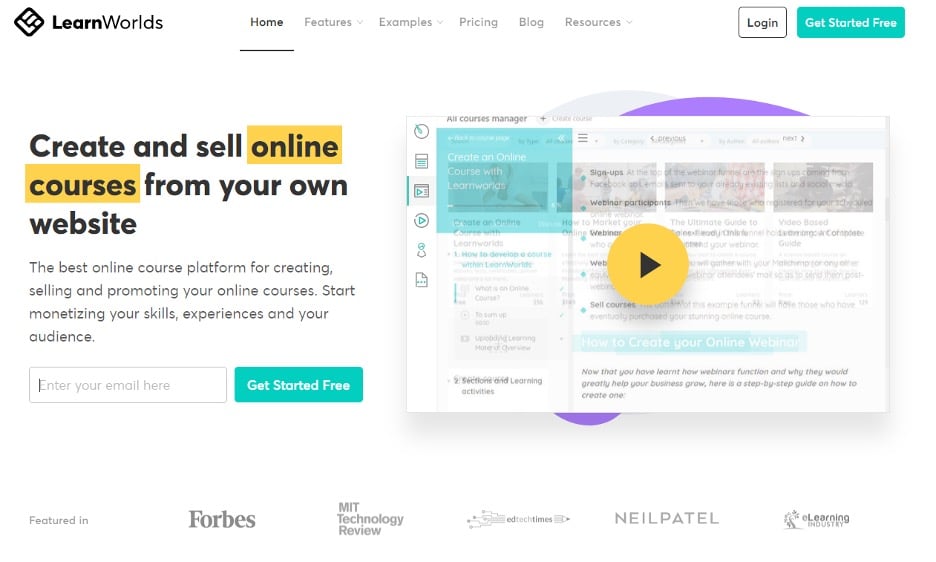 Learnworlds allows you to create and sell online courses from your own website. It offers an interactive course experience and has various options for tests, questionnaires, and other engaging elements to provide an interactive learning experience.
You can earn 25% recurring income with a 60-day cookie. Payment is available via PayPal.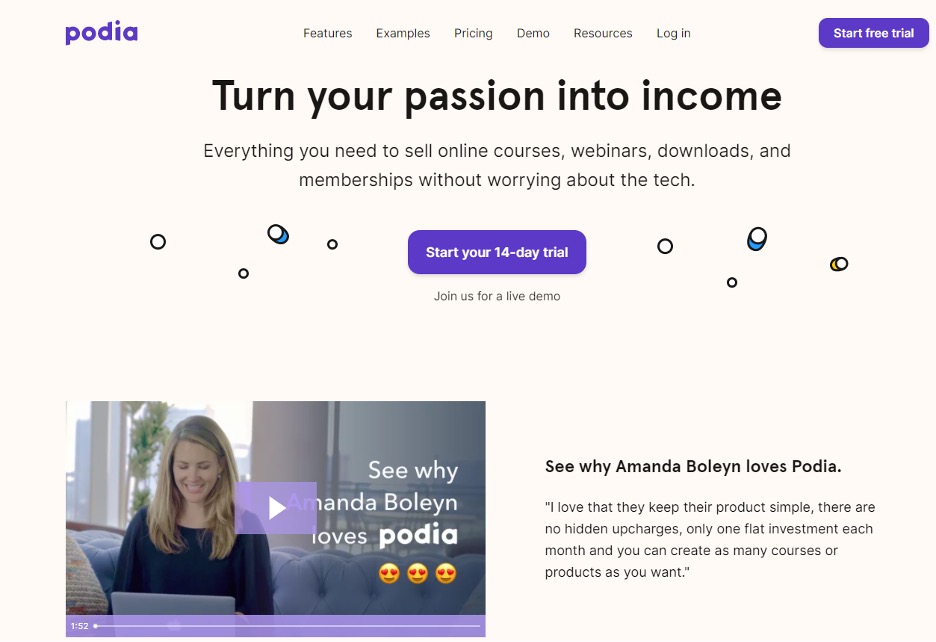 With over 20,000 course creators, Podia offers a beautiful and straightforward interface for anyone who wants to sell online courses, downloadable digital content, and memberships.
The Podia affiliate program offers a 30% recurring commission with 15-day cookies. The minimum payout is $50 via PayPal.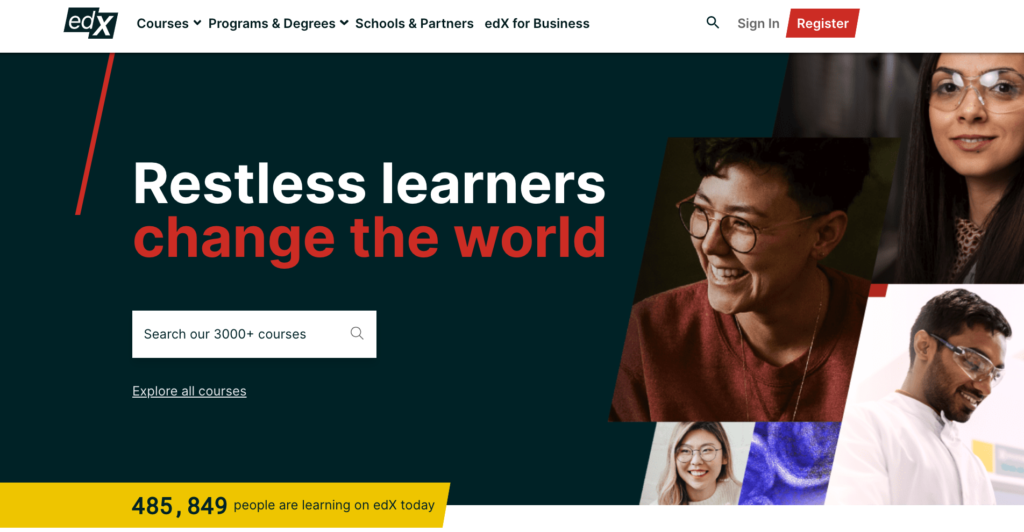 Unlike the above online course building software, edX is a platform that features thousands of online courses from renowned universities like Harvard and MIT. There are various online degrees and programs, such as online master programs and professional certificates, providing pathways for your advancements.
The edX affiliate program offers a 10% commission and a 60-day cookie. It is available on Awin.
Podcast Affiliate Programs
Podcast's popularity is growing steadily at 120% for the past four years. More than 90 million Americans now listen to a podcast monthly.
When you listen to podcasts on Spotify, Apple Podcasts, or other, the podcasts are usually hosted on one of the podcast hosting platforms.
If you're interested in making a podcast, check out our Ultimate Guide for Beginners to Start a Podcast.
Ultimately, you can get started with Buzzsprout and get a $20 Amazon gift card with our link, or start with Podbean and get one-month of free unlimited hosting.
And here are the top podcast affiliate programs.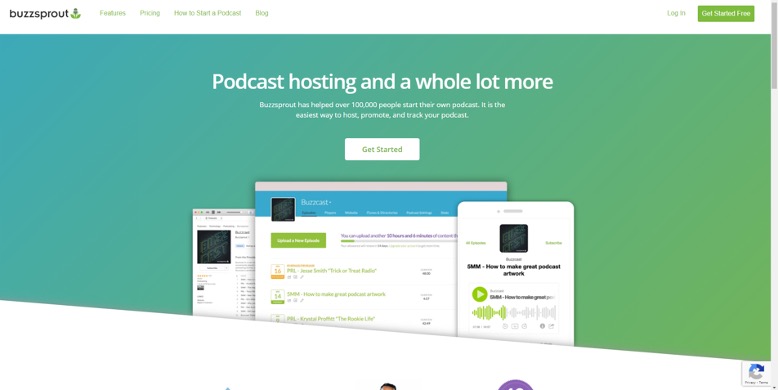 Buzzsprout is our top-rated podcast hosting platform. It is very user-friendly and works with various podcast directories such as Spotify, Google Podcast, and Apple Podcast.
You can choose to make $25 per paid referral or 20% recurring lifetime commissions with the Buzzsprout affiliate program.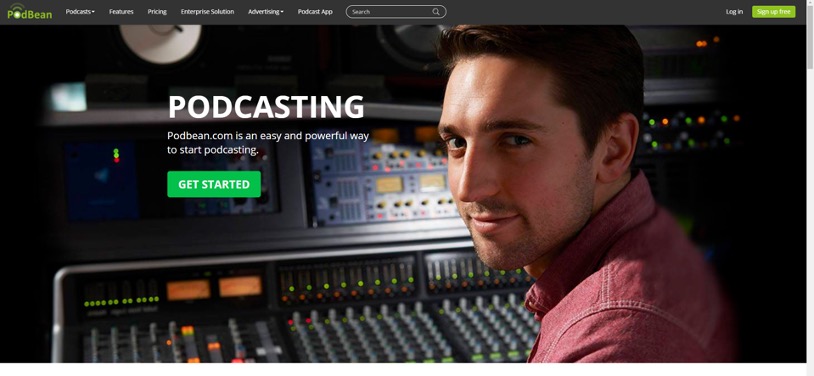 Podbean is one of our top-rated podcast hosting platforms, which offers a free plan for podcast starter. An unlimited plan starts at only $9 per month.
You'll receive one month's fee when your referrals sign up for a Podbean paid plan from The Podbean affiliate program.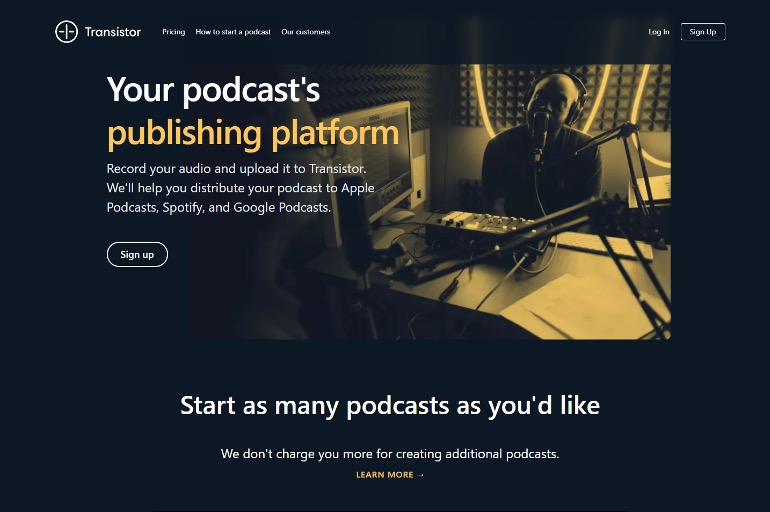 The Transistor affiliate program offers a 25% recurring commission. The minimum payout is $100.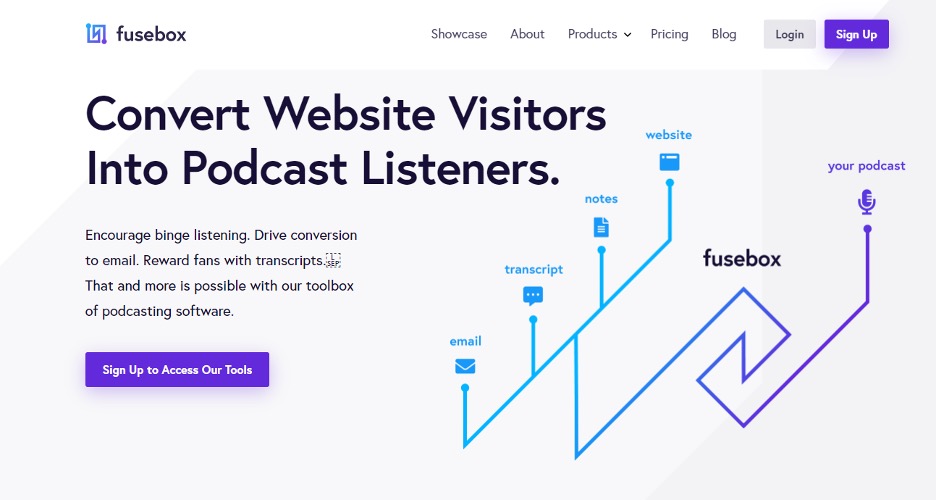 You can earn a 30% recurring commission with the Fuxebox affiliate program. It has a 90-day cookie, and payment is made via PayPal.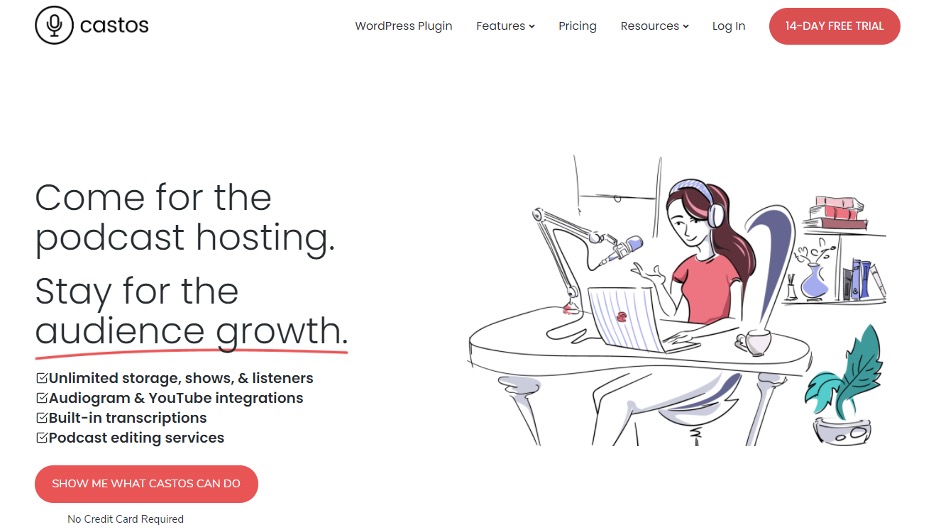 The Castos affiliate program offers a 25% recurring lifetime commission. The cookie period is 30 days.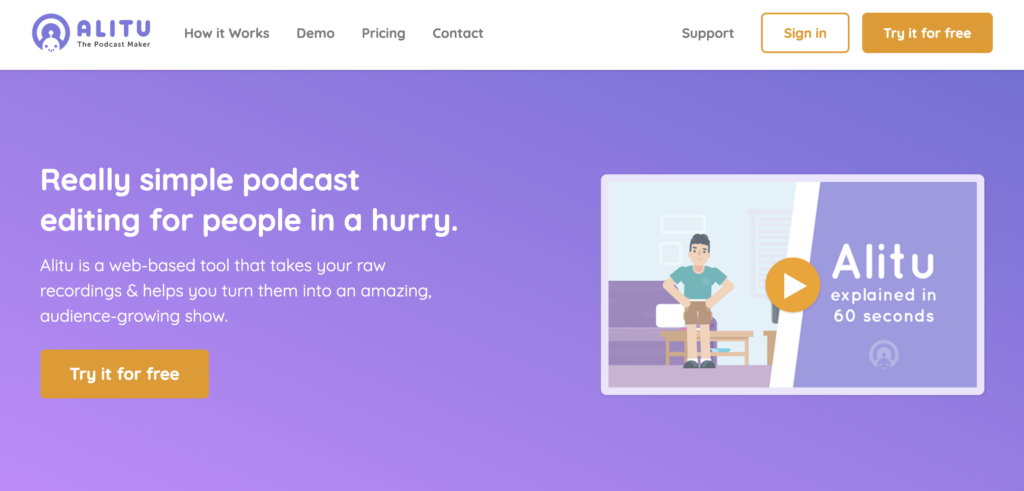 Alitu is a web-based podcast maker that allows you to easily edit your podcast file, including adding intro music, adding fades, and editing out mistakes.
The Alitu affiliate program provides a 20% recurring commission. The minimum payout is $45 via PayPal.
Over to You!
Many of the affiliate programs above are open to beginners and new websites, are high-paying, and even offer a recurring income. The easiest way to get started is to join affiliate networks like ShareASale and Awin. If you are yet to set up an affiliate website, get started with Bluehost.
Further read:
What Is WordPress? A Beginners' Guide To Start Using WordPress
WordPress Tutorial: Building Websites With WordPress In 10 Minutes
8 Best Blogging Platforms To Make Money (Compared And Reviewed)
How To Start A WordPress Blog On Hostgator (Step-By-Step Tutorial)