Inventory management and shipping are big headaches that take up lots of time. What if you can skip this part? Dropshipping enables almost anyone to open and own an online store with minimal startup capital and huge profit potential. The global dropshipping market was estimated at 102.2 billion in 2018, with a compound annual growth rate (CAGR) of 28.8% (2019-2025).
Compared to traditional online retailing in which you have to invest massively in inventory and spend lots of time on packaging and shipping, dropshipping allows you to do less and potentially gain more.
So, what is dropshipping?
What is Dropshipping?
Dropshipping is also known as 'fulfillment retailing.' A drop shipper receives orders from customers and sends the orders to suppliers. Suppliers then directly package and ship the products to customers on behalf of the drop shipper.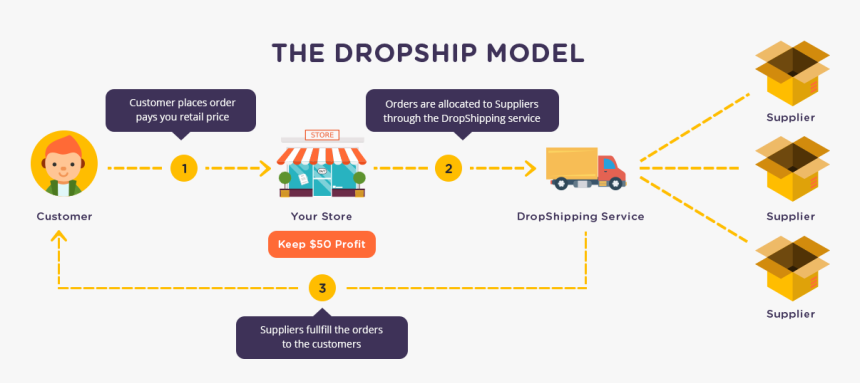 This process allows drop shippers to skip inventory stocking, packaging, and shipping. It, therefore, reduces the risk of hoarding inventory and packaging and shipping costs.
Success Stories
$28,000+ Sales In Just 30 Days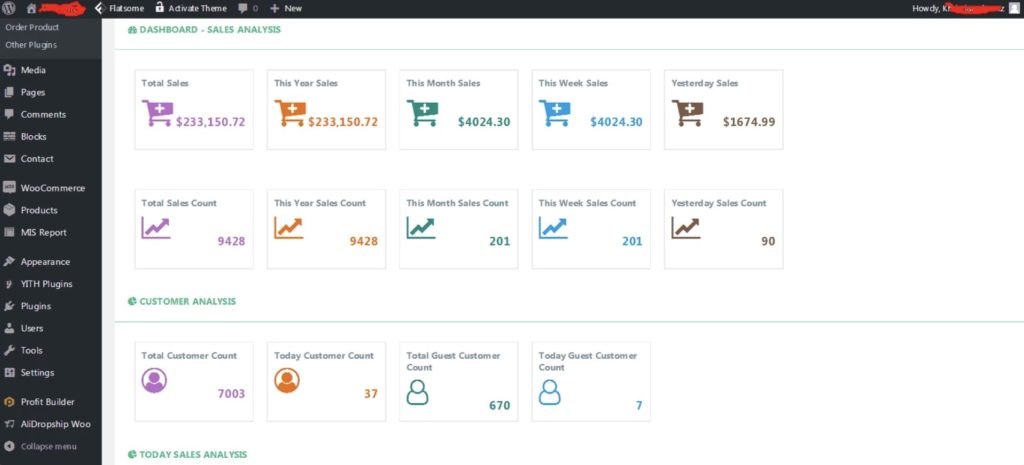 Kingpin from India, who has been in internet marketing for a long time, but never tried dropshipping before, hit $28,000 in sales in the first month.
Read Kingpin's full story here.
$178,492 in Three Months

Marc Chapon, who quit his full-time job to try his own business, started a dropshipping store with only $1,000 and achieved $178,492 in three months.
Benefits of Dropshipping
1. Little Startup Capital
You don't need to stock up on the goods you sell, nor do you need to start building a store. You only purchase a product when you get a client who is willing to pay you at your price. 
You can also check the list of other dropshipping softwares worth exploring.
We would be lying to say you don't need any money to start. What you would need to invest in are:
Setting up an online store: $19/month only for ShopBase basic plan.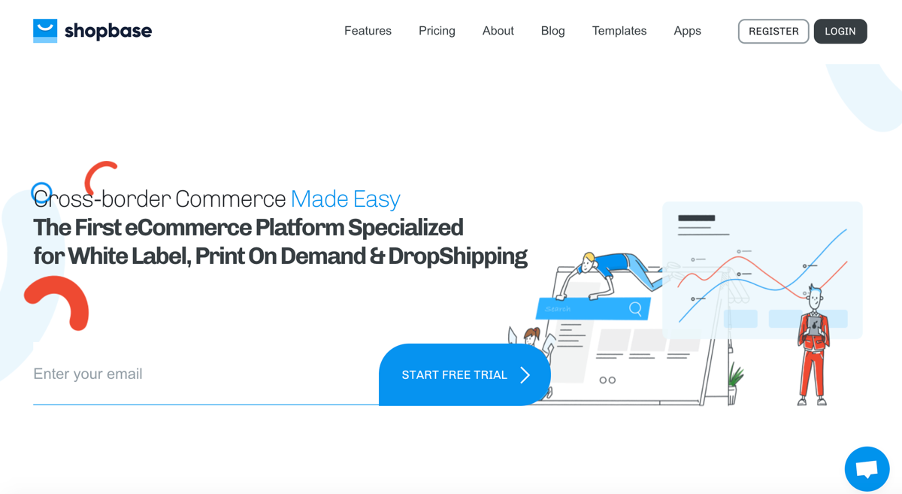 With this plan, you can start selling your products online with a secure, beautiful store with unlimited products. It offers native AliExpress Connect, a high-quality dropship supplier marketplace, and high-quality, low-cost print-on-demand suppliers. 
Save up to 10% if you pay annually. There is even a 14-day free trial, and no credit card is required.
Advertisement: It depends. You can start with as little as $2 per day with Facebook Ad. The success stories mentioned above include tactics on ad campaigns, so we're not going to repeat them here.
2. Easy to Scale
There are no limits to the variety and volume of goods you can sell. It is a fully scalable business with minimal cost involved in scaling as you don't need to pay for inventory in advance. You can sell products from everyday utilities to electronics and furniture. It is all about satisfying your customers.
The Downsides of Drop Shipping
Nothing is perfect. There may be lots of gurus telling you dropshipping is your ultimate solution to 'get-rich-quick,' but let's be honest — if it's easy, everybody will do it. Dropshipping is not a comfortable journey. It requires hard work and has its downsides too.
1. Squeezing Profit Margin
Dropshipping has a low entry barrier. With ease comes competition. Many dropshippers, therefore, drive down their selling price to attract customers. It results in price competition that squeezes profits. 
Solutions: Find niche products that customers want. It's all about identifying unsatisfied demand. We recommend trying SEMrush to identify rising demand.
2. Difficult to Manage Product Quality
Since you won't physically see the products, it's challenging to detect faulty items. The whole situation becomes more complicated when cheap suppliers are flooding the market. Many beginners fell into the trap of reselling cheap but low-quality products that ultimately harm their store reputation. Once your customers lose trust in you, it's hard to gain it back.
Solutions: Find high-quality suppliers and order samples to test them yourself.
This is why we recommend Spocket which specializes in high-quality, original US/EU products. You can order samples right away from the dashboard in a few clicks.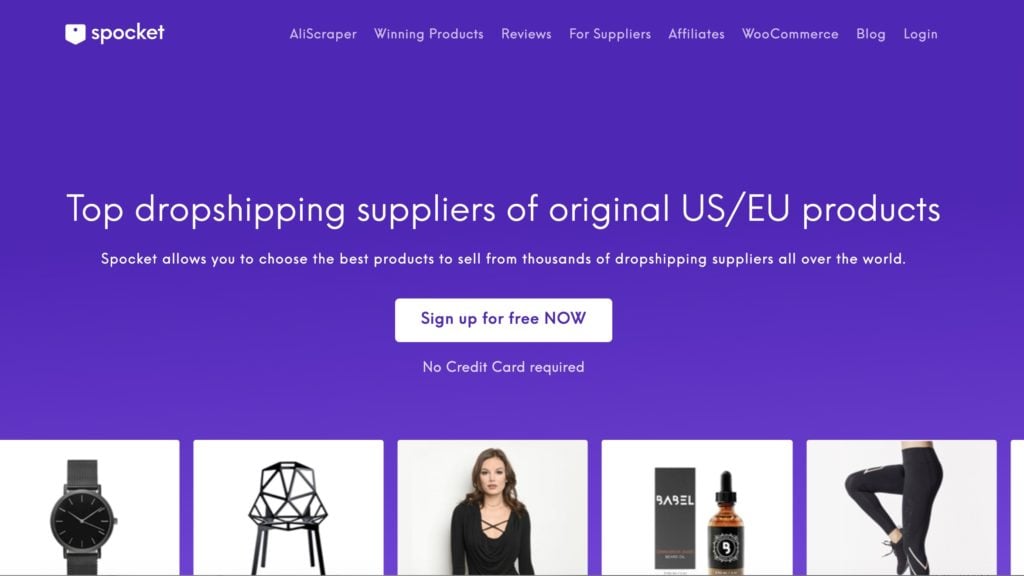 ShopBase also provides a high-quality, dropship supplier marketplace. They have a support team available anytime you need by email, live chat, and phone.
Who should start a dropshipping business?
When it comes to entrepreneurship or owning a business, some people shy away, citing complexities like;
"… I don't have the time and concentration."
"… I don't have enough capital."
"… I don't like the complexities that come with changing policies on business", etc.
Dropshipping comes with the benefit that you would not need to dedicate the same amount of work when running an entire business. If you are considering a shot at entrepreneurship and have any of the above fears, you should consider opening a dropshipping store.
Dropshipping may be for you if you:
Want to get a taste of being an entrepreneur but have limited budget and time
Need to work from home
Need an additional income stream
How do you start Dropshipping? A Beginner's Guide.
You've now learned the pros and cons. Here's how to start a dropshipping business if you want to give it a try.
1. Create an online store
You'll need a storefront to sell products (with no bricks and mortars). The best online store builders to create dropshipping stores are Shopify and ShopBase. Here's our detailed review of the best e-commerce platforms.
ShopBase is an eCommerce platform specialized in white-label, print-on-demand, and dropshipping. It offers a seamless experience in setting up a dropshipping online store.
2. Find suppliers
Next, you'll need to find dropshipping suppliers. They provide you with the products, handle order management, and will ship the products to your customers.
Spocket, for example, is our top recommended dropshipping supplier. They're the leading dropshipping suppliers of original US/EU products.
3. List your Products and Advertise
After setting up your dropshipping store, it's time to promote it! Many drop shippers start with testing social media ad targeting. After discovering the profitable ad targeting sets (e.g., if $1 ad spend = $2 profit), they promote it more and skyrocket their profits!
Of course, effective social media advertising is not as easy as it sounds. It requires hard work, time, and money to learn and test. But compared with traditional retailing, you save the money on potentially hoarding unsold inventory.
Conclusion
Now that you've learned the success stories, benefits, potential concerns, solutions, and how to start a dropshipping business, you can start by signing up on Spocket or ShopBase! They're both free to signup, and no credit card is required.
Last but not least, to learn more, you can read this free e-book to Drop Shipping by 3dcart.