Even before COVID-19 hit, more and more people are seeking flexible job arrangements and business ideas from home. Flexjobs published findings in Feb 2020, stating that a whopping 74% of respondents in an annual survey believe that flexible working has become the "new normal." CNBC reported that remote work will be a legacy of a pandemic. As millions have lost their jobs or experienced a pay cut during this unprecedented time, we researched and concluded 11 ways to make money online. We hope this guide can provide you with some useful tips to increase your income.
As we researched, we find that most articles about business ideas from home cover similar, if not the same, low-paying tactics:
Doing Menial Tasks for others like Data Entry
Being a Virtual Assistant
Filling in Online Survey
Selling Unwanted Items
Problems with these tactics are that you will be earning very little. Even less than the minimum wage. The tasks are usually time-consuming and most do not enjoy doing repetitive, menial tasks.
So, in this article, we're gonna focus on high-paying tactics only. They are supported by real cases in which people are making a living and achieved location independence. If doing it right, you can leave the 9-5 and travel the world!
Freelancing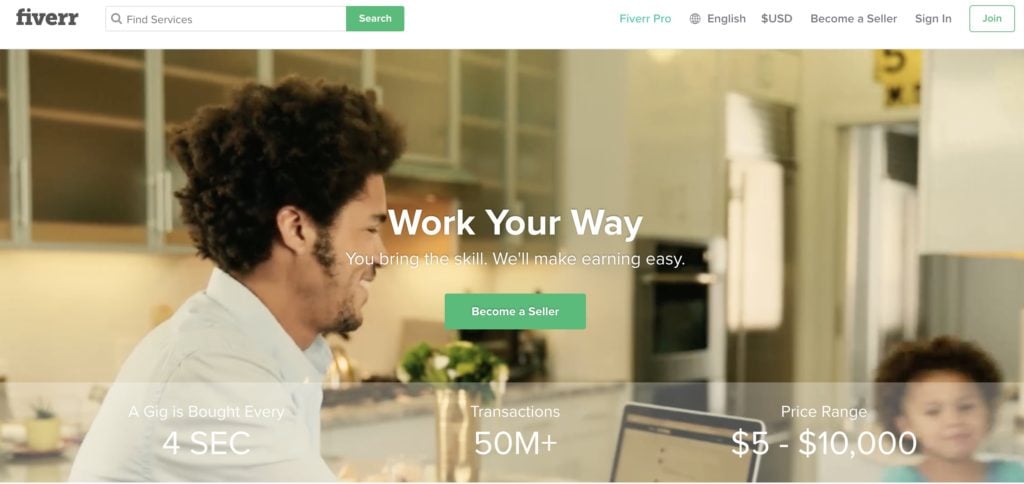 Working as a freelancer is a great option. You can work from home or anywhere in the world, choose your clients, and take leave whenever you want. Freelancing can be a lucrative career if you leverage your knowledge and skills.
What are some Popular Freelancing Jobs?
Design
Writing
Social Media Marketing
Web Development and Mobile Development
How much can you make Freelancing?
There's no definite answer. It depends on your experience and how sought after your skills are. On Fiverr, you can set your pricing anywhere from $5 – $995. According to Flexjobs, these are the top 10 highest-paying freelance jobs by an hourly rate on average:
Accountant: $38/hour
Account Executive: $43/hour
Copywriter: $38/hour
Graphic Designer: $36/hour
PR Manager: $52/hour
Professor: $41/hour (to teach online)
Programmer: $38/hour
Software Developer: $42/hour
Technical Writer: $41/hour
Web Developer: $35/hour
If you are a specialized professional, join Toptal – an elite freelancer platform. There you can earn an hourly rate that ranges from $60 to $210, much higher than most platforms.
However, beware of the hidden costs of freelancing, such as taxes, accounting, software licenses, and legal fees. Some ways to cut these spendings include tax deductions, preparing contract and invoice templates, etc.
What if I don't have the expertise?
Not everyone has the skills or the experience to become a freelancer. Fiverr, therefore, expanded their platform to include a learning platform called 'Learn' for freelancers.
You can learn in-demand skills by joining their professional courses. After you complete a course, a course badge will appear on your seller page, and your gigs are likely to gain more visibility in the marketplace.
You can also join an online course from other leading Universities. For instance, Maryville University offers a Master's Degree in Software Development online to start your career as a software developer.
Other Freelancing Resources:
AND.CO: From proposal to payment, AND.CO takes the headache out of freelancing, so you can get back to the work that drives you. You can signup for free and use their free plan.
Teach Online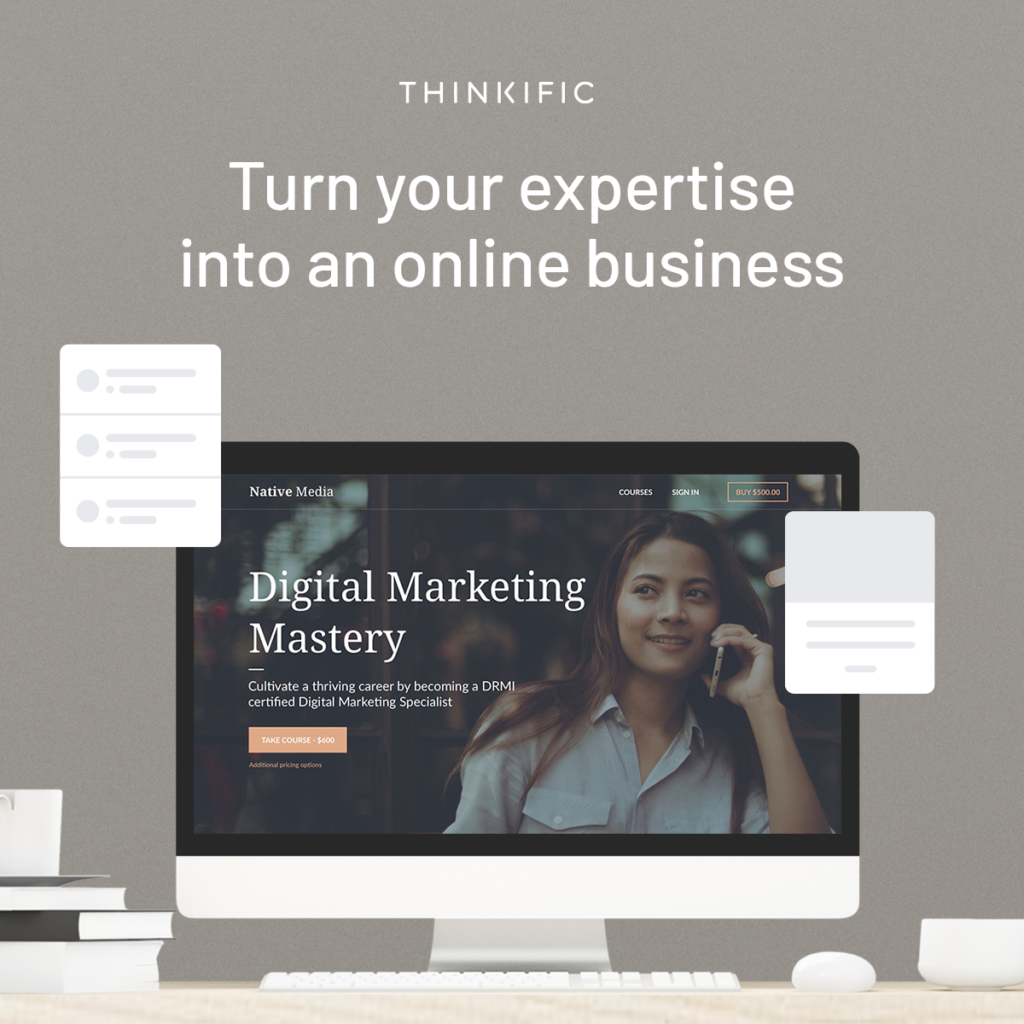 The online education market exploded during the pandemic. COVID-19 has forced schools and companies to work remotely and this booms usage of online learning. Global Market Insights revealed that the E-Learning Market size surpassed USD 200 billion in 2019 and is anticipated to grow at over 8% CAGR between 2020 and 2026. People are getting used to e-learning, and more are eager to learn emerging skills to remain competitive.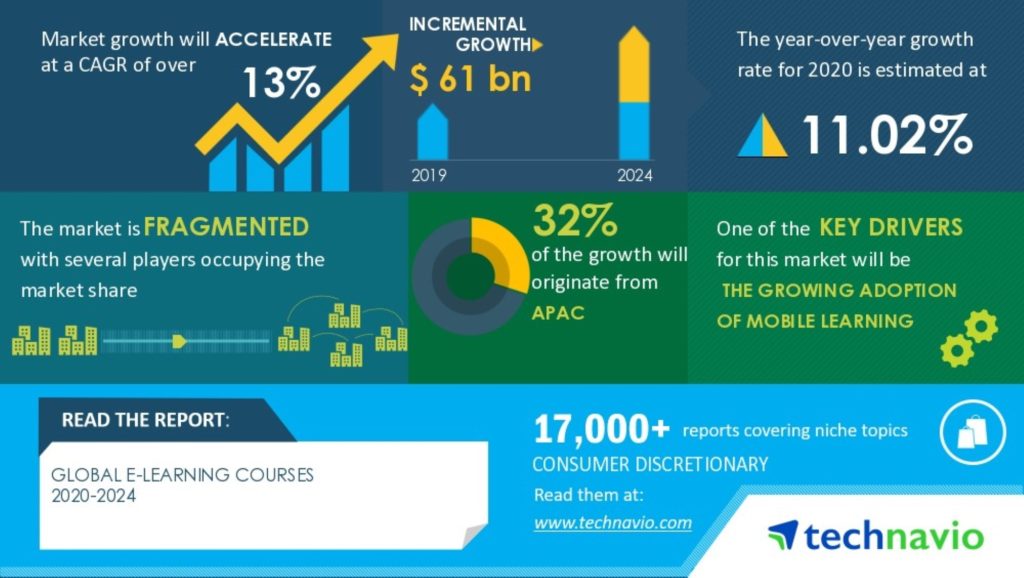 What does it mean? It means there is a huge demand for online learning. And you should tap into it.
Think about what skills, knowledge, and experiences you have. Do you possess any in-demand skills like digital marketing, programming, design, personal branding, coaching, entrepreneurship? What about drone flying, cooking, fitness, styling, and doing makeup?
No, we're not talking about 1-on-1 tutoring or coaching here. 1-on-1 teaching is great, but you're earning at an hourly rate. We're talking about creating an online course that thousands of students can subscribe to your program and pay to learn from you.
Creating an online course takes a lot of upfront work. But after you're done, each course you sell is practically 100% profit margin minus the transaction fee. They're like digital assets that generate passive income for you.
How do I teach online?
We highly recommend using Thickific to create, market, and sell your online courses. They have been supporting 51,000+ creators, and the creators are earning more than $340 million on their platform.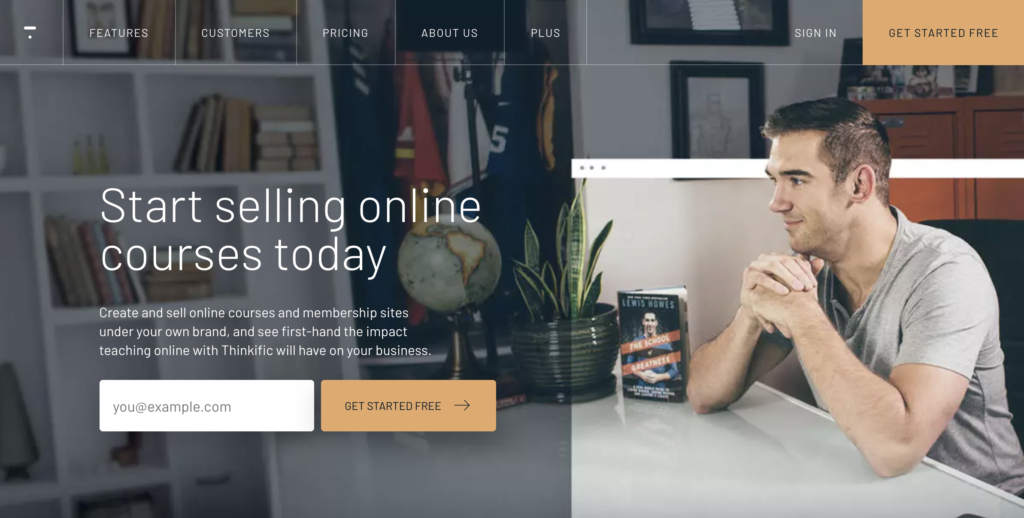 What's best about them is that they never take a cut of your revenues. You can take unlimited students.
We've secured a deal with Thinkific for a 1-month free trial of Thinkific's Pro + Growth Plan for our readers. This deal is only available with our link.
Start a Profitable Blog and Monetise it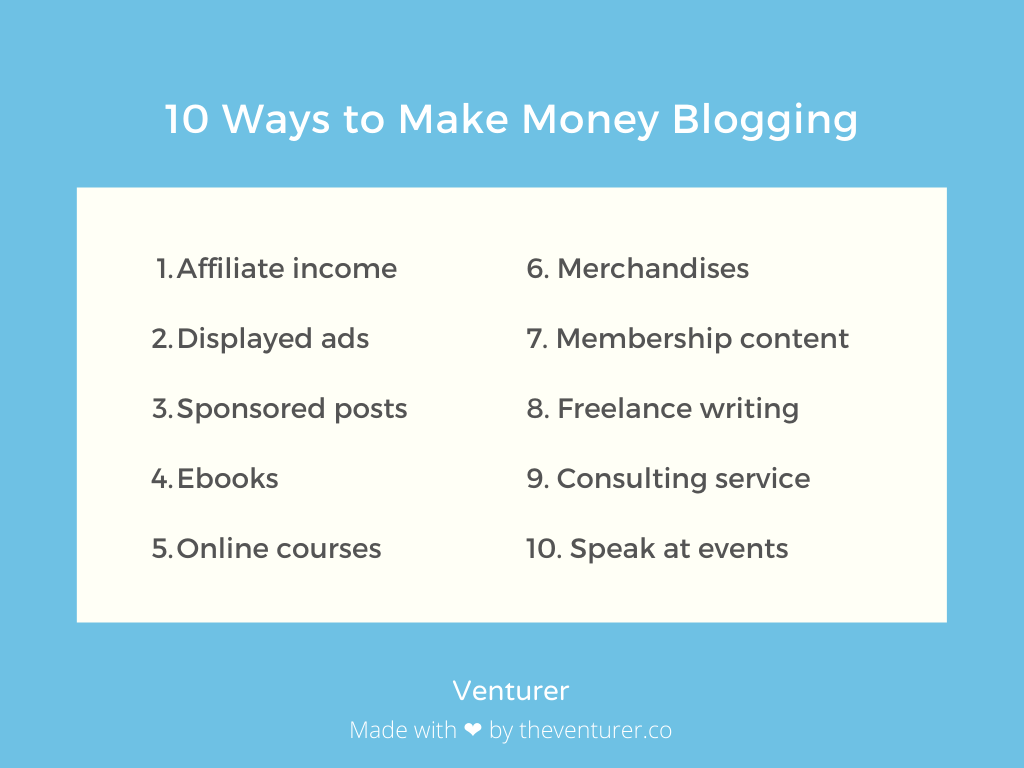 Blogging is not a new concept. Whenever you google for something, you're likely to come across a few blogs and read from them. Blogging has been around for decades and it can be a lucrative business to earn money online when working from home.
How much do bloggers make?
Again, it varies. Some make $0, some make $1,000, some make $10,000 per month. But, the potential is huge. Some wildly successful examples as mentioned on Forbes:
The Huffington Post: $14,000,000 per month
TechCrunch: $2,500,000 per month
Mashable: $2,000,000 per month
How do Bloggers make money?
Advertisement (such as by using Google Adsense)
Sponsored Posts
Affiliate Marketing by joining networks like Share-A-Sale; or individual affiliate programs like Jasper AI's (here's an example of a blogger promoting Jasper AI)
Selling Products or Online Courses
What are Profitable Blogging Niches?
Personal Finance/ Finance
Technology
Fashion and Beauty
Travel
Product Reviews
How do I start a Blog?
You can get started with Bluehost – our #1 recommended web hosting platform for WordPress. Learn how to start a website in 5 simple steps.
Start an Online Store
Do you dream of owning your online business?
With platforms like Wix, starting an online store has never been easier. You can easily set up your online stores within an hour and start earning money online.
Steps for starting an online store:
Decide a profitable niche and products you love
Source the products
Product shooting
Create a website with Wix
Upload products photos and description
Promote your store
Some enjoy the process of selling products online. While not everyone enjoy handling the logistics. This is why we're gonna talk about dropshipping next.
Start a Dropshipping Business

Inventory management and shipping are big headaches that take up lots of time. What if you can skip this part?
Dropshipping does not require businesses to keep inventory. Instead, the store sells the products, and pass the order to a third-party supplier who then handles the logistics and ship the order to the customer.
To learn more, you can read this free e-book to Drop Shipping by 3dcart.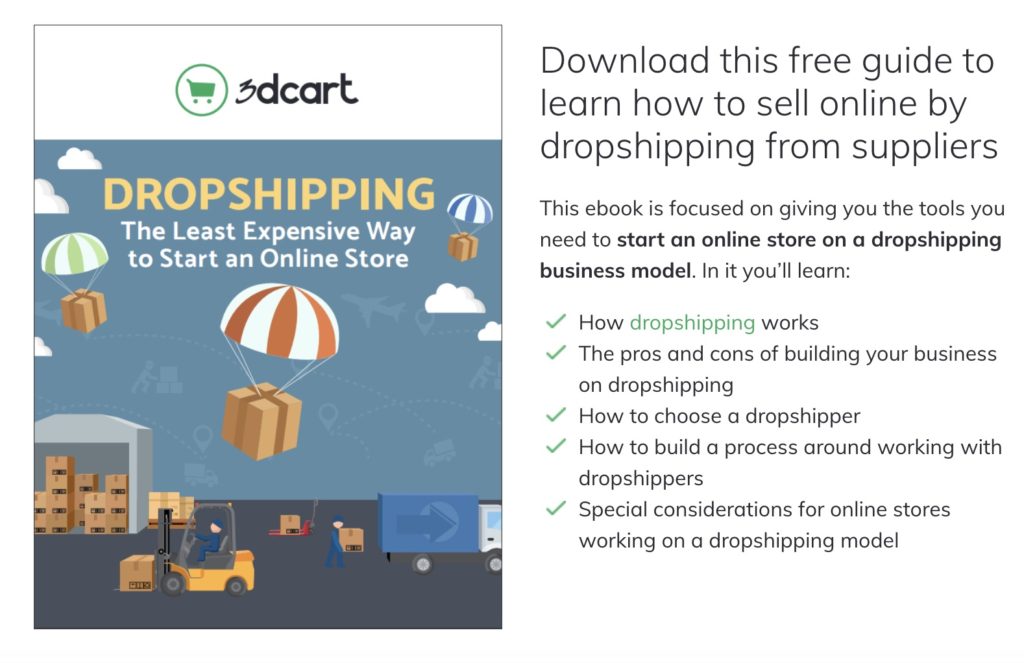 The Dropship Model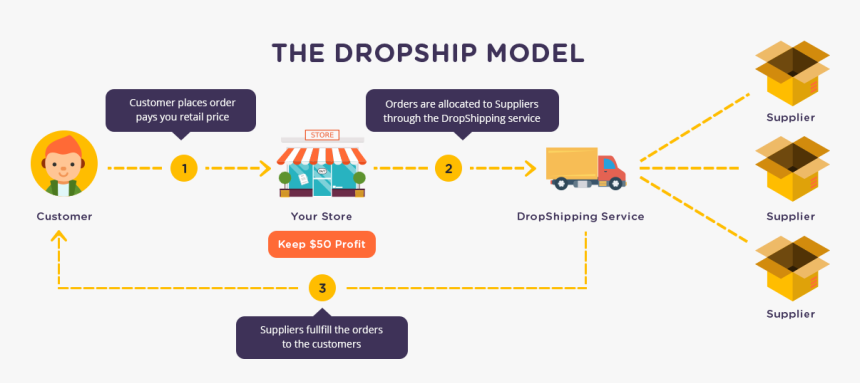 How he made $178,492 in three months with Dropshipping

We found Marc's Story very inspiring. Here is the full article about how he did it.
Spocket is our #1 top recommended dropshipping supplier. With more than 50,000 entrepreneurs using Spocket to manage their business, they have extensive experience in handling dropshipping for you.
We like them for their original US/ EU products. What's more, you can order samples right from the dashboard in a few clicks. This allows you to test out the products and suppliers to build a reliable business.
You can start with Spocket for free here!
Other High-Paying Tactics to Earn Money Online
Over to you!
What business ideas are you most interested in? Did we miss anything? Comment to let us know!