How much do(or should) influencers make always spark debates. Kylie Jenner, who amasses 198 million followers on Instagram, charges $1.2 million per post. But there's also this Instagrammer @Arii who said she failed to sell 36 T-shirts to her 2.6 million followers.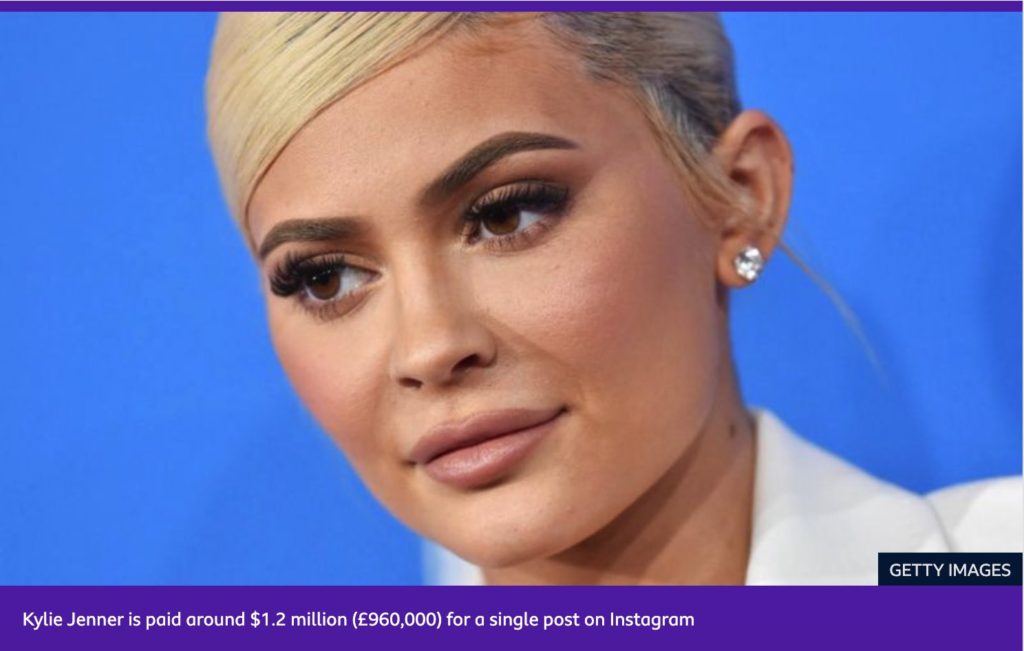 Influencer marketing has become the new babe for many brands and businesses, as many see a decent ROI. Brands are making $5.20 for every $1 spent on influencer marketing. At the same time, many influencers are earning a decent income from sponsored posts and brand ambassadorship. It seems like a win-win situation.
Oh, and, children now dream of being YouTubers than astronauts, study says.

'Influencer' is now a new profession. A decade ago, no one could predict that sharing on social media can become a full-time job. But being an influencer is definitely more than sharing on social media.
What is an Influencer?
An influencer, by its literal meaning, is someone who can influence.
An influencer is an individual who has established an expertise in a specific niche and has an above-average social media presence with a loyal and engaged following.
He or she can influence the perception of others or get them to take action on something specific.
An influencer connects consumers to a brand through relevant stories that tie in brand messaging with their personal stories and experience.
What is Influencer Marketing?
Influencer marketing is a type of marketing that focuses on using key people, aka influencers, to drive a brand's message to a broader market.
Many see it as a combination of old and new marketing tactics, taking the idea of celebrity endorsement and placing it in creative content and social media campaigns.
Brands hire influencers in the hope of positively influencing consumers' purchase decisions. They collaborate with influencers to market their brands and products. Some popular influencer marketing strategies are:
Sponsored posts on social media
Brand ambassadorship
Social media takeover – allowing influencers to post on the brand's account
Giveaway campaigns
How Much Do Influencers Make?
As you may now understand, influencers make money mainly through collaborating with brands. But there are more – many have found ways to diversify their income streams. Below are some popular income streams for influencers and content creators:
Sponsored posts and ads for brands
YouTube ads
Launching own clothing, beauty, skincare, or fitness brands using an eCommerce platform
Paid memberships via YouTube Channel Memberships or Patreon
In the above different ways of making money, one thing in common is that they all leverage the persons' influence. The more influential you are, the higher income you can earn.
So, how much influencers make varies depending on their influence, their niche, and their income streams.
We'll break down each component to give you a better sense of how much they earn from each source.
Sponsored Posts
Sponsored posts pay anywhere between $50 to more than a million.
Many digital marketers adhere to the $1,000 per 100,000 followers, or one cent per follower.
But the actual pay depends on a variety of factors:
Follower numbers and engagement rates
Niche (e.g., beauty and fashion seemingly pay more than food)
Content quality
Types of content (e.g., videos generally cost more than images)
Number of deliverables
Exclusivity (not working with a competing brand), but usually only happen on more prominent influencers.
Usage rights on content
YouTube Ads
Besides sponsored video, YouTube Ads is a significant income source for YouTubers. Earning with YouTube is easy, but making big money with the platform can be a challenge.
After enabling AdSense for YouTube, video creators can turn on account monetization to display ads on their videos. But how much do YouTube pay creators for the ads? It is revealed that an advertiser pays on average, $7.60 per 1,000 views. YouTube takes a 45% cut, so you receive 55% x &7.60 = $4.18 per 1,000 views.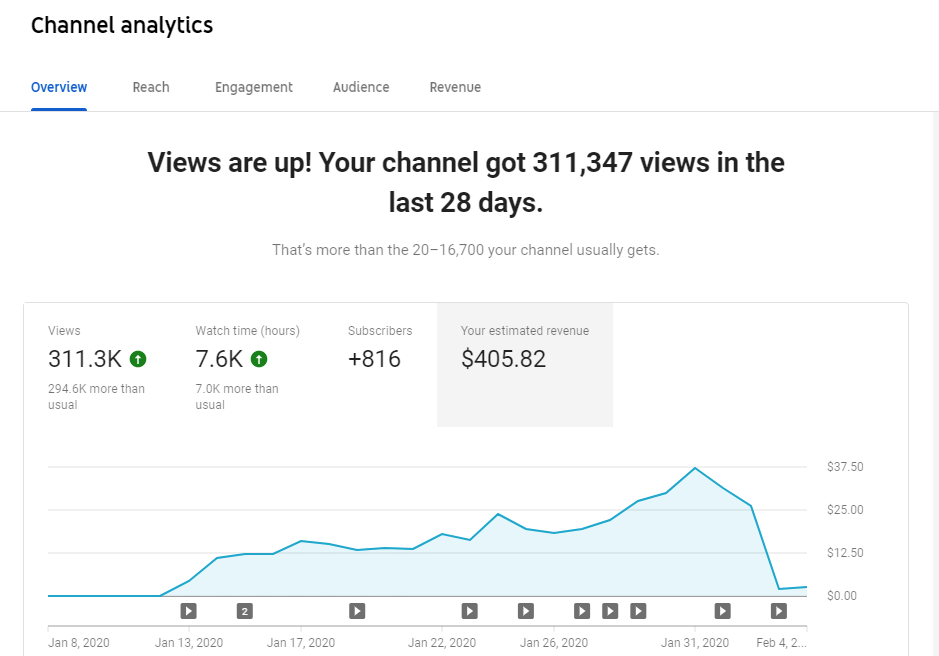 It is also known that the CPM (cost per 1,000 impressions) varies across regions. The U.S. is generally one of the highest, and that in India tends to be lower. So, where your audience comes from has a significant impact on your YouTube ads revenue.
Launching own Brand
Some prominent influencers leverage their influence to start their brands.
How much they make depends on their business success. But some wildly successful examples are telling us that the sky's the limit.
Kylie Jenner employed a dropshipping model to start Kylie Cosmetics, and sold 51% of it in January 2019 for $600 million; she pocketed $540 million, pretax.

Jenn Im, who has over 2 million subscribers on YouTube, founded a fashion brand Eggie, which reported having over $1m sales in 2018.

Paid Memberships
In 2018, YouTube introduced paid subscriptions that users can buy to access exclusive content by creators.
Creators will need to have at least 100,000 subscribers, be over 18 and be members of the YouTube Partner Program to enable it. The standard price point is $4.99 per month.
YouTube channel membership is one way a loyal follower can support their favorite YouTubers. An alternative is Patreon.

Patreon is created on the idea to let a creator's fans support his or her work through a monthly membership. The creator gives members access to exclusive content and community.
Many influencers find it the best way to create without conforming to popular taste or the constraints of ad-based monetization models. It also gives them a recurring income stream.
How much Influencers make on Patreon is depends on how many members they have and how they price the member tiers.
Affiliate Marketing
In affiliate marketing, you earn a commission by promoting other's products. Generally, when people buy through your link or with your referral code, you earn a piece of the profit from the sales.
Affiliate income is a major income source for many blogs. It has existed for more than a decade. In recent years, with the rise of social media influencers, many companies are inviting them to become an affiliate.
In contrast to sponsored content, affiliate marketing is performance-based. The more the influencers sell, the more they earn.
How much influencers make from an affiliate sales can vary depending on the individual brand, but typically ranges between 10% to 20%. Some brands offer a fixed amount.
You can join an affiliate platform like Share-A-Sale to get started, where you can apply to and manage affiliate partnerships with different brands.
The Bottom Line
Can you make a full-time income by being an influencer? Certainly yes. But how to become one is the question.
The journey to becoming an influencer is very similar to starting a business. Some might appear to be an overnight success, but most successful influencers spent years building their empire. It's not a comfortable journey, but if you're passionate about creating content, it'll be worth it.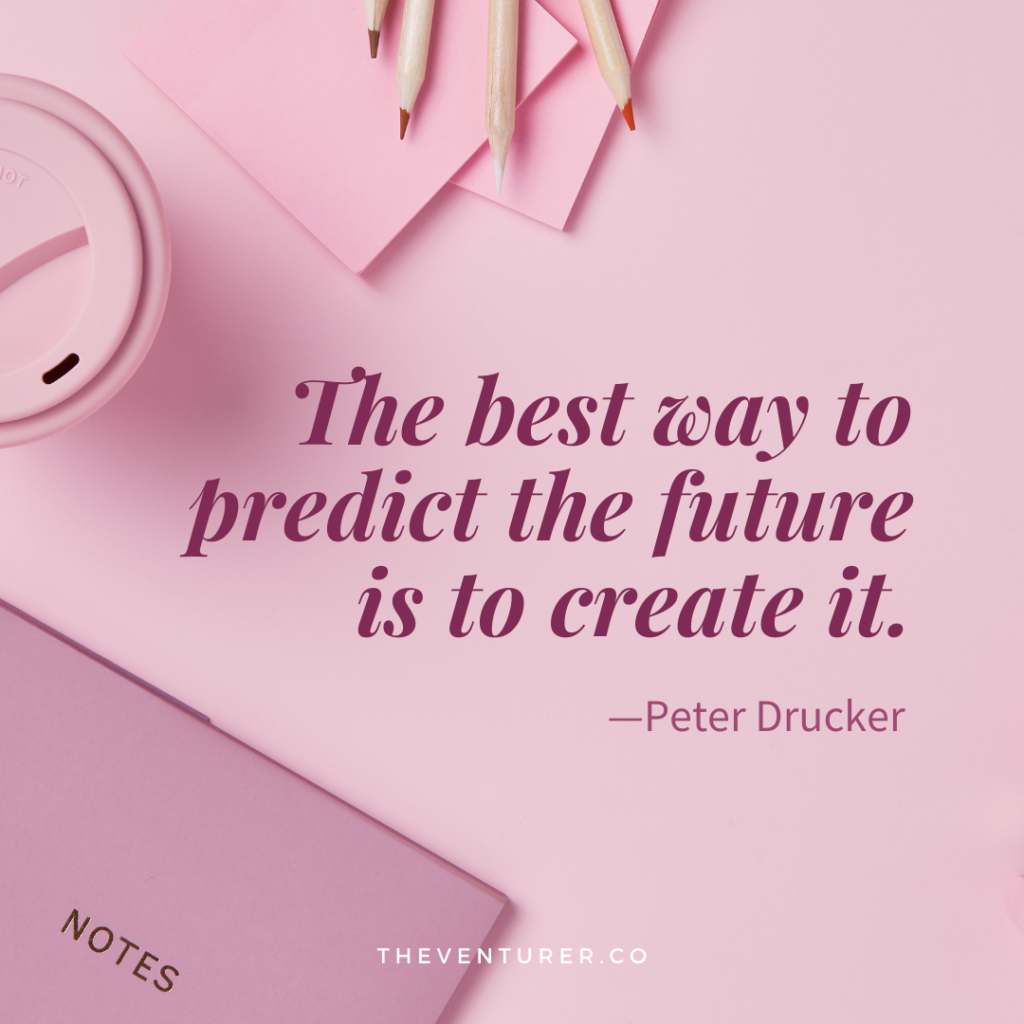 Did we miss anything? Comment to let us know!