Want to make money online right now but don't know where to begin? We've got you covered.
We compiled a list of 10 feasible ways to earn money online and ranked each according to the income potential and how quickly you can get started and paid. While most individuals desire quick money, don't dismiss "slow" jobs because they may pay better in the long term.
People hunt for the sweet spot in the gig economy when making money online. We've uncovered several feasible choices for you, whether you want to start a six-figure online business or want to supplement your income with some online work.
Let's get started.
Make money blogging
You're most probably selling one of the below three items when you launch a low-cost online business:
Your time: freelancing, coaching, or consulting.
Your product: physical merchandise or digital products like ebooks or even software.
Products made by others: you make money from affiliate commissions or advertisements.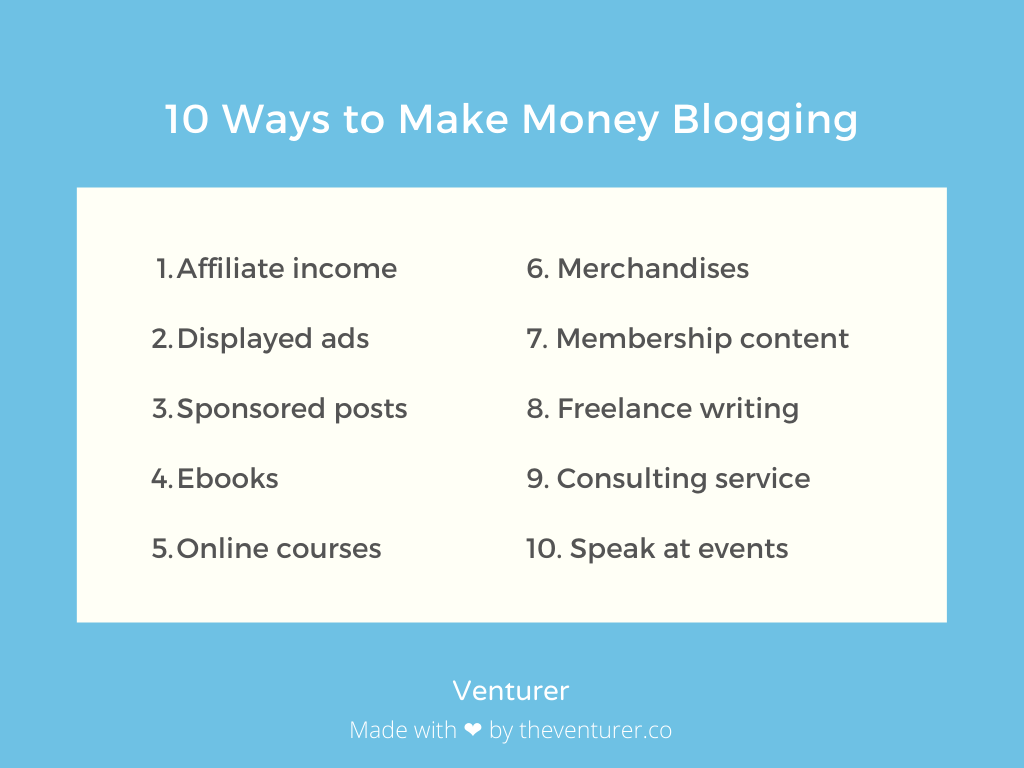 With a blog, you can sell all of these from a single website and have the highest income potential from any low-cost internet business concept out there.
For example, if you blog in the travel niche, you can provide high-end travel planning services to your blog readers, sell Lightroom presets, and earn affiliate income by promoting hotels and airlines.
Some lifestyle bloggers become social media influencers and gradually amass a considerable following from blog traffic, and earn an extra income stream by promoting products as an influencer on Instagram, YouTube, or TikTok. (Do you know influencers are charging anywhere between US$50 to US$1m for one sponsored Instagram post?)
Income potential: HUGE. The upside is unlimited. Some top bloggers are making US$200k to US$1m a year from their blogs.
Founder's note:
The key to growing your blog is to treat it like a business, not a hobby. Here are my steps of growing this blog:
Choose a profitable blogging niche: choose a niche around something you're good at and passionate about. Most importantly, it has to be profitable. Some blogging niches that other bloggers have seen success in are personal finance, travel, education, business and marketing, health and wellness.

Set up your blog with the right infrastructure: set up your blog with WordPress using a web hosting provider like Bluehost for US$2.95 a month. I started Venturer with Bluehost and recently moved to Kinsta due to higher blog traffic and performance requirements. Kinsta's hosting plan starts from US$30 a month. For beginners, start with Bluehost. However, if you want the best website performance, like higher loading speed, and have a budget, use Kinsta.

Learn SEO: traffic from the search engine is the best type of traffic because it's organic and sustainable. 90%+ of Venturer's traffic comes from search engines. Highly recommend starting with an SEO tool like Semrush to do keyword research and learn from their SEO suggestions. Semrush might seem expensive for anyone just starting, but it's worth the cost. You can get started with their free trial to get a taste of it.

Write a lot of content: the logic is simple. The more SEO-optimised, high-quality content you publish, the more traffic your blog is likely to receive, the more revenue.
Time: It takes some time to build your audience and achieve sustainable traffic growth
Setup: Start with Bluehost to set up a WordPress website (the best blogging platform)
Difficulty: Easy to set up. But expect to put in some hard work to earn a nice income from blogging.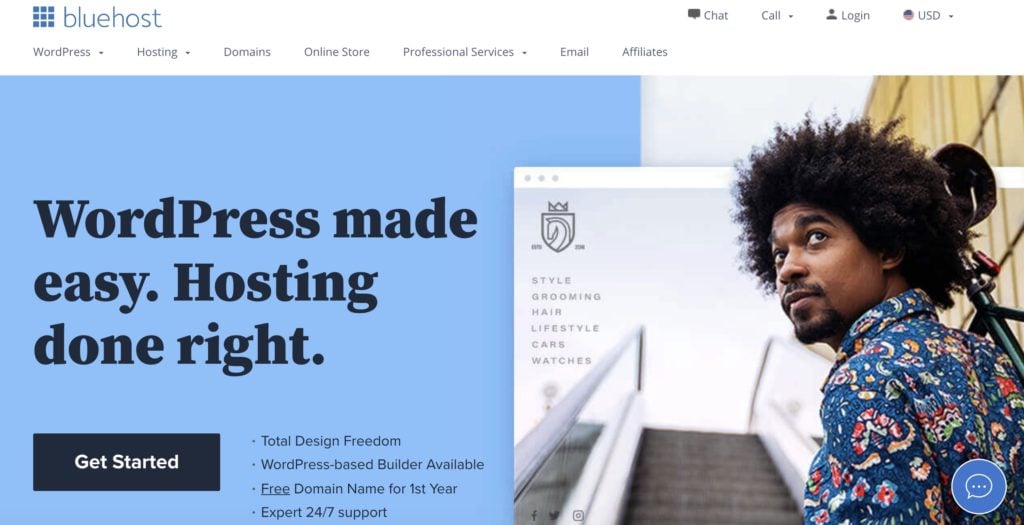 You can get started with Bluehost for US$2.95 a month here to set up your blog (70% OFF their regular price.)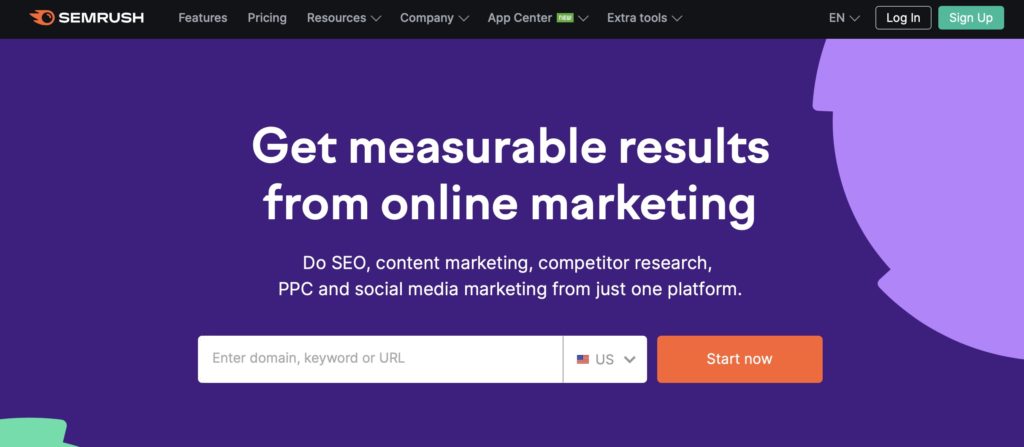 Plus, get a 14-day free trial of Semrush here to open the door of sustainable blog traffic from SEO. (They usually only offer a 7-day free trial.)
Start an online store with dropshipping
Dropshipping is probably the easiest way to start if you want to start an online store.
Dropshipping is a business model in which your supplier directly takes the order and ships the product on your behalf when you sell a product to the customer. It means that you no longer need to store inventory, package, and ship the products. Instead, all you need to do is market and sell the products.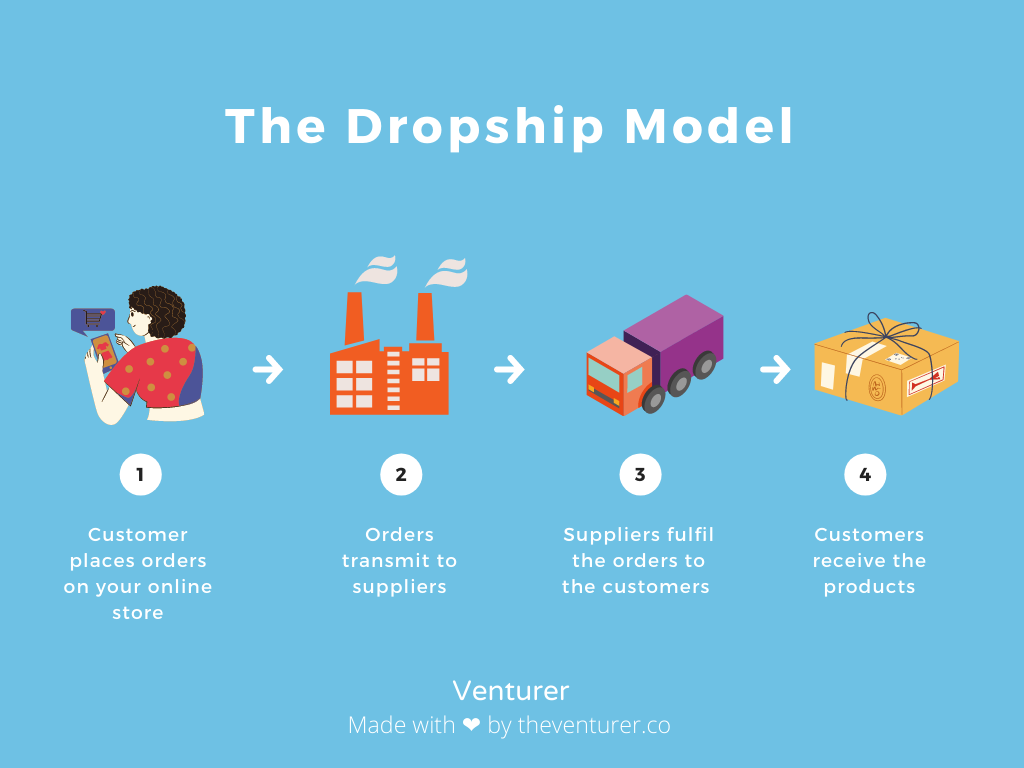 It's one of the best low-cost online business ideas because you don't need to keep inventory and handle shipping – it saves you much time and money.
Income potential: Huge. There are case studies of dropshipping entrepreneurs making US$100k+ in a few months. For example, Marc Chapon made US$178,492 in 3 months with dropshipping.
Time: You can set up a dropshipping store within a day. Then, you might take some time to explore the more effective marketing method.
Setup: Start with Shopify, the best online store builder to set up a dropshipping store. Then, connect your Shopify store with dropshipping suppliers like Spocket.
Difficulty: Easy to set up. The real challenge comes from how to get customers. A lot of dropshipping entrepreneurs see success from Facebook and Instagram ads.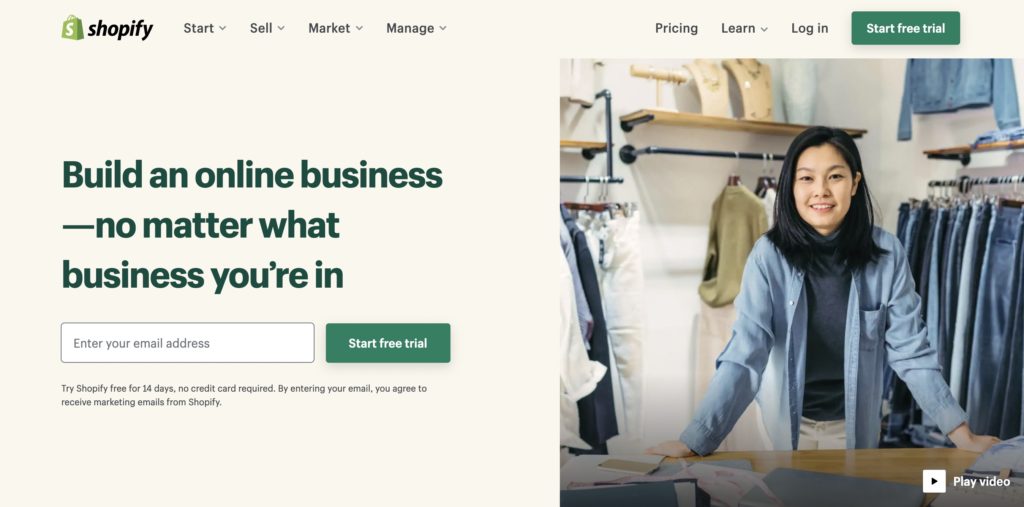 Start with Shopify for free here!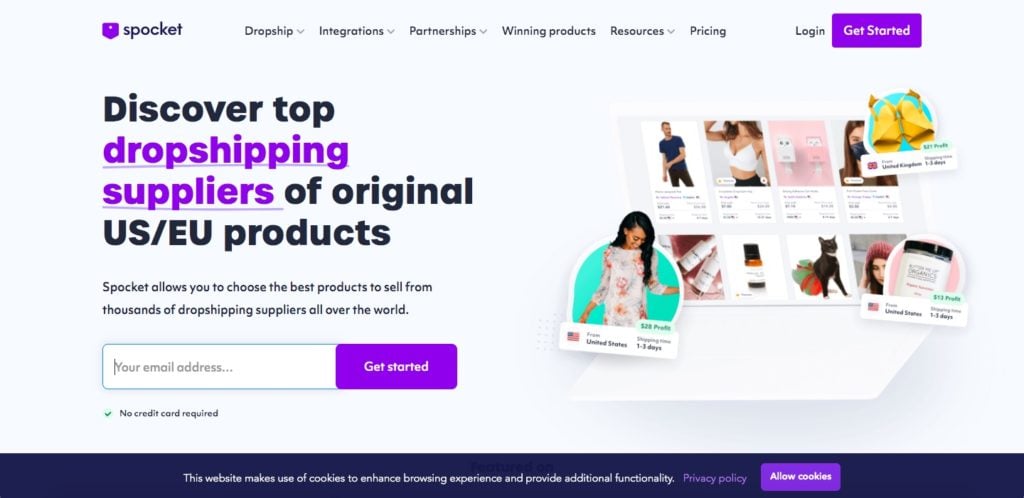 Start with Spocket for free here!
Next, you can read our Shopify Dropshipping guide to help you get started.
Start a Print-on-Demand online store
Using the dropshipping model, you can sell custom-printed items like t-shirts, mugs, bags, stickers, and more.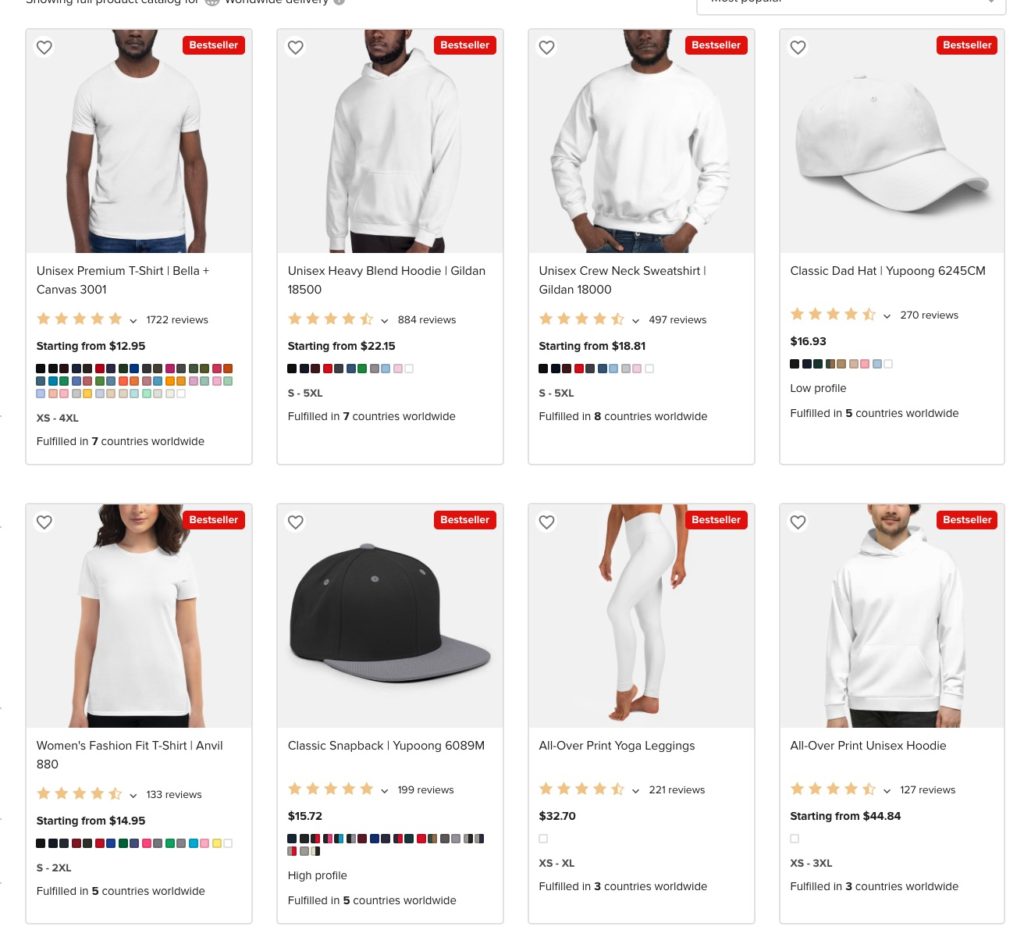 Many print-on-demand companies take care of the inventory, printing, packaging, and delivery for you.
For instance, consider how POD companies like Printify and Printful handle the process:
You can choose from over 200 different things to sell from their catalog.
Then, apply designs to your items based on photographs and graphics using a mockup generator.
Request product samples to check the product quality.
Connect Printful or Printify with an eCommerce store builder like Shopify.
List and sync your products.
When a customer places an order, your POD company automatically receives the order and goes into production. Then, the product will be shipped on your behalf.
Income potential: High.
Time: You can set up a print-on-demand online store within a day, similar to setting up a dropshipping store.
Setup: Start with Sellfy, an all-in-one eCommerce platform that includes an online store builder, marketing tools, analytics, and a catalog of POD items for you to stock your store.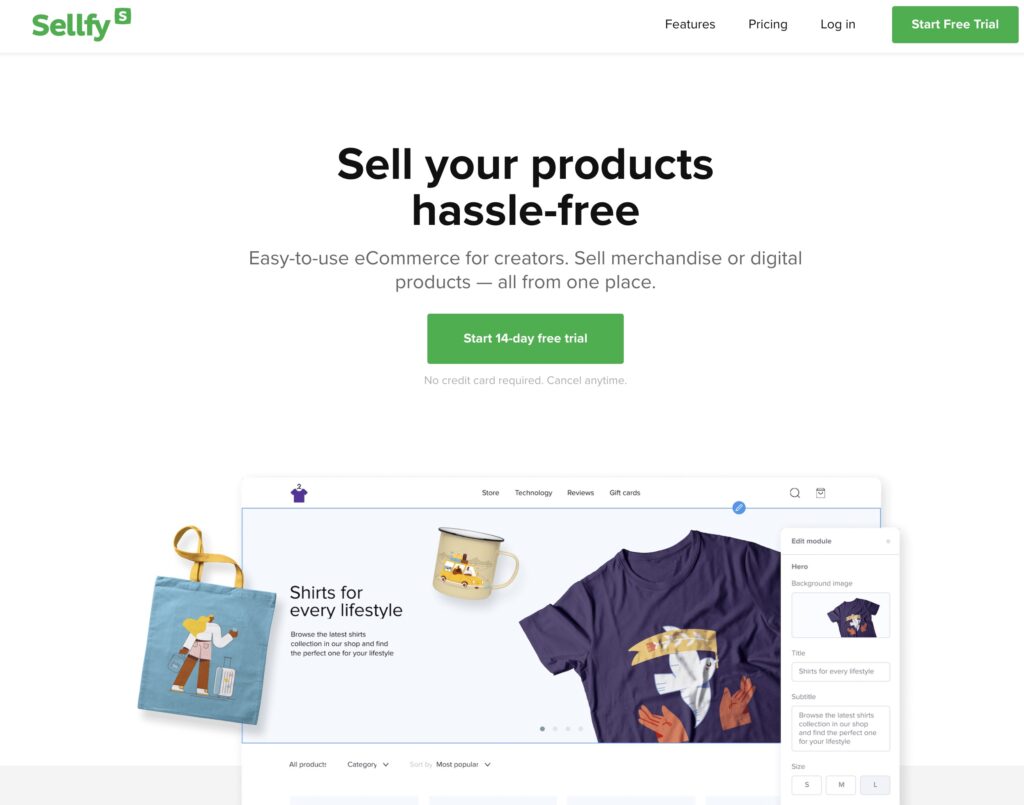 Difficulty: Moderate. It requires some good product design skills. Or you can hire someone to do the product design for you.
You can start with Sellfy for free here!
If you prefer Shopify, start with Printful for free here.
Take surveys
Online surveys can help you earn money from home, but don't expect to make a lot. Survey sites don't usually pay well, and many of them are better for earning gift cards than cash. Here are some popular survey sites:
Income potential: Low.
Time: Just a few minutes to signup on a survey site.
Setup: Sign up on a survey site for free.
Difficulty: Very easy to start.
Sell online courses
You can turn your expertise or passion into a substantial income if you are a subject matter expert or passionate about a subject area, like health and wellness, cooking, personal finance, Microsoft excel skills, drone flying, etc.
Thus, you can continually improve your skills and get the certification to earn side income; for instance, nowadays, getting the financial certifications with the best ROI is practical.
Online course platforms have made it easier to share your skills or expertise. You can create your online course with popular platforms like Thinkific and Teachable and sell them to create a passive income.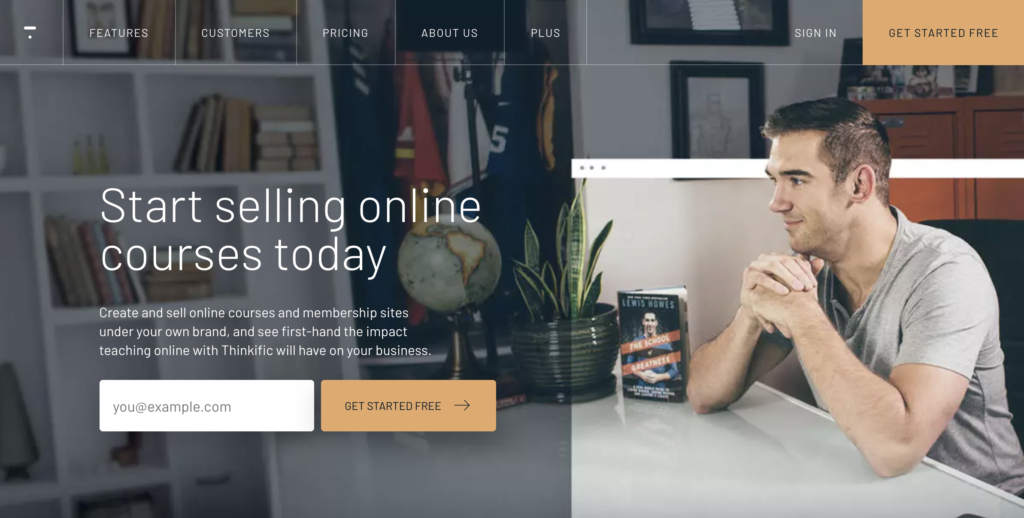 You can try Thinkific for free here!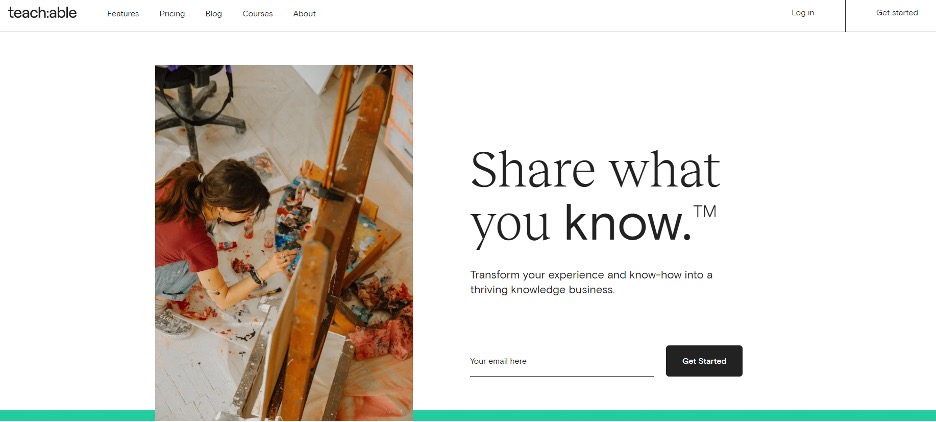 You can try Teachable for free here!
Income potential: High.
Time: It takes a while to design and create your online course.
Setup: Sign up on Thinkific or Teachable for free. Then, the platform will guide you step-by-step on successfully creating and selling your first online course.
Difficulty: You need to possess knowledge and expertise in a particular field to teach others.
Further read:
Freelance gigs
Fiverr has grown to become the world's largest freelancing marketplace for any to earn money by offering tiny services known as "gigs."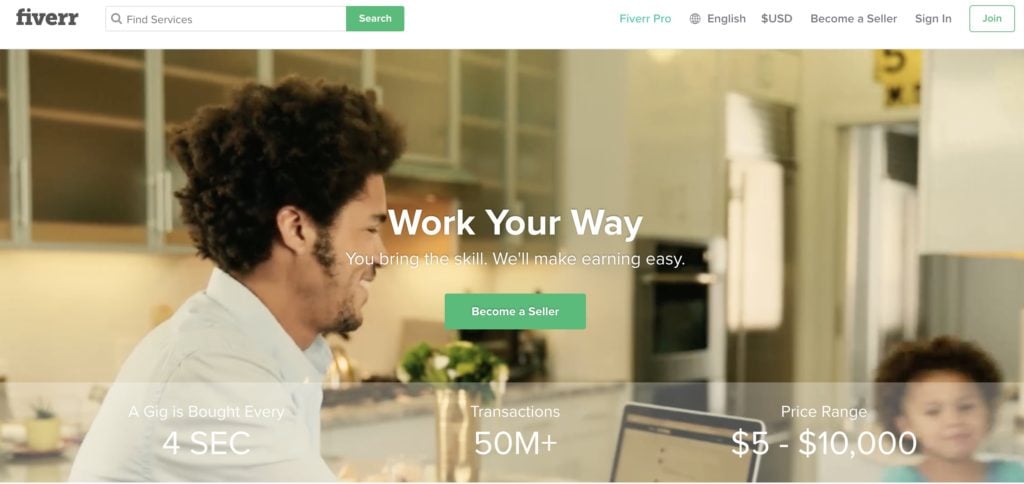 You can offer anything from SEO, eCommerce, website development to creating NFT and short video clips to anyone worldwide.
The initial price is US$5 (therefore the name Fiverr…), but you can charge more by adding other services to gigs. While it may not appear to be much at first, it can rapidly mount up, and there are numerous examples of people who make a living off the site. The goal is to set up a strategy that reduces the time required on each gig and gradually offers higher-end services. Using time tracking software can help you manage your time more effectively.
Income potential: Moderate.
Time: It takes a few minutes to sign up on Fiverr. Setting up your seller profile takes longer.
Setup: Sign up on Fiverr for free.
Difficulty: Easy to start. The key is to identify what types of services you can provide.
Sign up on Fiverr for free here!
Website design and development
With the rising demand for websites from businesses, you can take the opportunity to design and develop websites for them.
The best way to start is to use drag-and-drop website builders like Webflow or WordPress + Elementor to work on your first few projects. You don't need to know coding at all – these are no-code website builders that many web development agencies worldwide use to develop websites for their clients.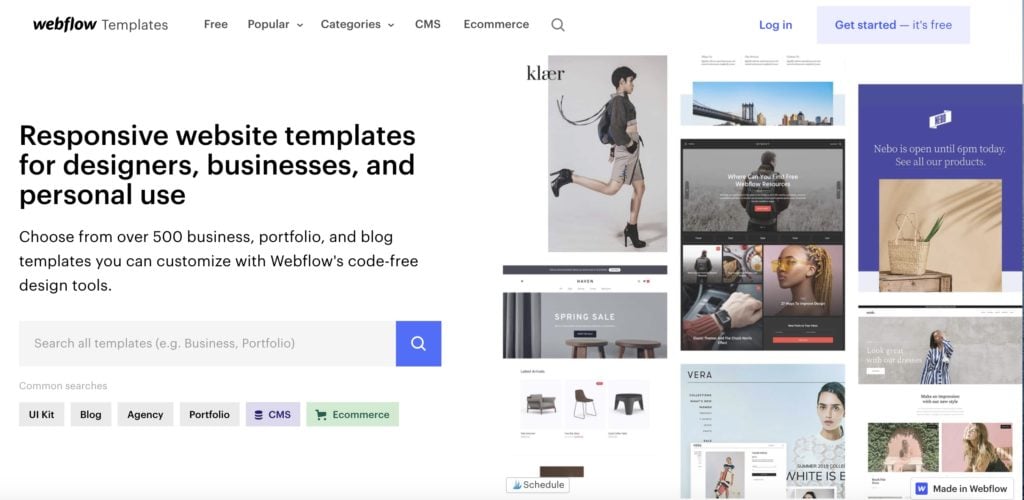 Income potential: High. Web development agencies charge US$3k to US$10k per website.
Time: It takes a while to get your first client and complete the first project.
Setup: Sign up on Webflow for free. It's the easiest way to start.
Difficulty: Moderate. It requires some design sense and skills.
Further read:
Webflow Review: How To Use Webflow To Build Your Website With Ease?
Make money with affiliate marketing
Many people immediately think of affiliate marketing when they are asked how to generate passive money online.
Affiliate programs are created by companies that wish to sell things online and allow affiliate partners (usually publishers, bloggers, and influencers) to advertise their products and receive a commission when someone purchases the product.
To get started, join affiliate platforms like Awin and ShareASale. There are hundreds of merchants from different categories, from everyday products to hotels, credit cards, car rental, and fashion brands that you can choose to promote.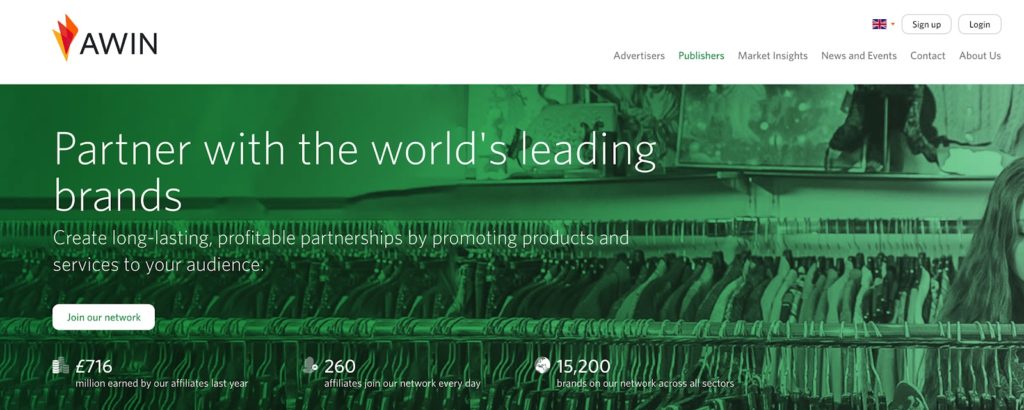 Start with Awin for free here!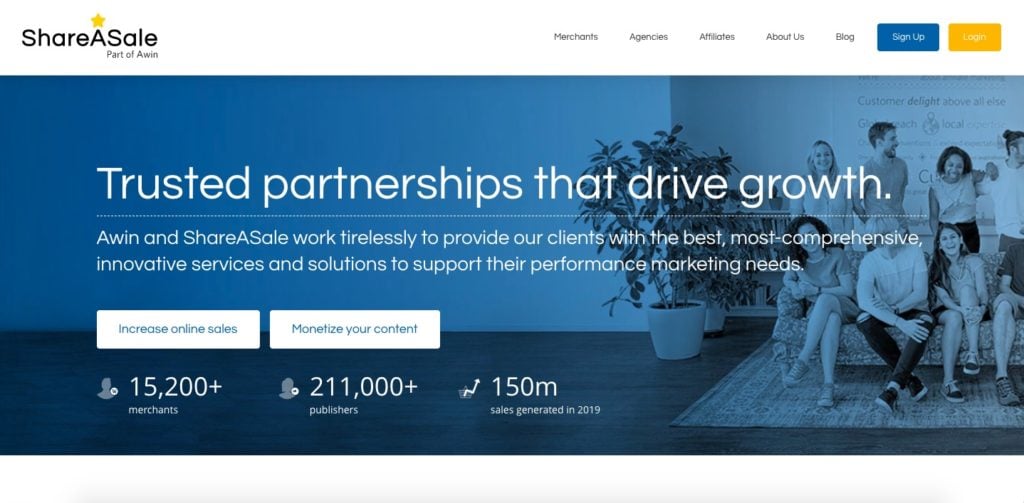 Start with ShareASale for free here!
Income potential: High. There's no limit on how much you can earn.
Time: It takes only a few minutes to sign up on these affiliate marketplaces.
Setup: You may need a blog, a website, or a social media account with a certain amount of followers to get accepted to the affiliate platforms.
Difficulty: Easy to start.
Become a YouTuber
YouTube has evolved from a video-sharing site to a content-on-demand powerhouse, thanks to the emergence of live streaming and video-on-demand.
While the industry has gotten saturated, there are still many ways to make money on YouTube or on any of the alternative platforms to YouTube.
Start with a niche you're enthusiastic about to make entertaining and original videos. You can use professional video editor tools to create videos. The more engaging videos you post, the more video views and subscribers you'll get overtime.
Many of the world's most famous YouTubers make millions of dollars from their videos. On the other hand, an ordinary YouTuber makes between $3 and $5 every 1,000 views.
Income potential: High
Time: It might take a while to grow your audience.
Setup: Create a YouTube channel, invest in a good camera and video editing software (e.g. Visme online video maker).
Difficulty: Moderate. You may need to practice your video shooting and editing skills.
Further read:
9 YouTube SEO Tools To Get More Views And Subscribers
How To Start A YouTube Channel For Beginners (Profitable)
Investing
While investing in financial markets isn't always easy to earn money, it can be lucrative if done correctly and carefully. On the other hand, if you don't take it seriously, you could lose a lot of money.
Other than investing in traditional assets like stocks and bonds, more are trading cryptocurrencies and NFTs. There's no lack of stories of crypto millionaires and making 200x profits from NFT trading. However, note that all investments involve risks. You could lose all your money in these high risks assets.

Income potential: Huge. But you can also lose money.
Time: You can set up an investment account within a few days to a week in general. 
Setup: You'll need a stock brokerage account to start investing. For investing in crypto, one of the best cryptocurrency exchanges is Binance.
Difficulty: Easy to start, but it takes some learning to make money from investing.
Further read:
What is NFT?
Make Money Online: Conclusion
Making money online can help you supplement your income while also allowing you to leave your 9-to-5 work and pursue your dream of becoming a full-time entrepreneur. As a result, you acquire greater financial independence, enhance your financial stability, and get closer to living life on your own terms.
To recap, here are the top 10 realistic ways to make money online: