Digital real estate is a growing industry that is full of potential. Online real estate's potential has attracted many people to invest. But, a lot of them have faced failure and frustration.
People have failed when trying to build a digital real estate empire because they lack the right knowledge and understanding.
There are many articles and videos on digital assets, but most of these are either too technical or not accurate enough.
If you are interested in earning passive income from digital real estate, you must first understand the basics: the different types of digital real estate and how much investment is required before you can start earning.
This article will guide you into the investment options in the digital world. We'll cover the following:
What is digital real estate?
Examples of digital real estate
How to get started in digital real estate?
Pros and cons of digital real estate
How to make money with digital real estate
Let's start with the definition of digital real estate.
What is Digital Real Estate?
Digital real estate is a term used to describe all the assets and opportunities available on the internet. Digital real estate includes a wide variety of online assets such as:
Websites and blogs
Domains
eCommerce stores
Email lists
Social media accounts
YouTube channel
Metaverse
Digital assets can be sold or rented like traditional real estate properties. However, the best thing about digital real estate is that you can earn passive income.
Examples of Digital Real Estate Assets
Digital real estate assets can be categorized in Web 1.0, Web 2.0, and Web 3.0.
Here is a detailed look at each of these categories.
Web 1.0
Websites and Blogs
Websites and blogs are digital real estate assets that offer benefits such as the ability to build a following, generate leads, and drive traffic to your business.
A real example is this site – The Venturer – that focuses on educating people about software products available in the market.
There are lots of no-code website-building tools to help you get started quickly. Some popular software solutions include Webflow, WordPress, and Wix.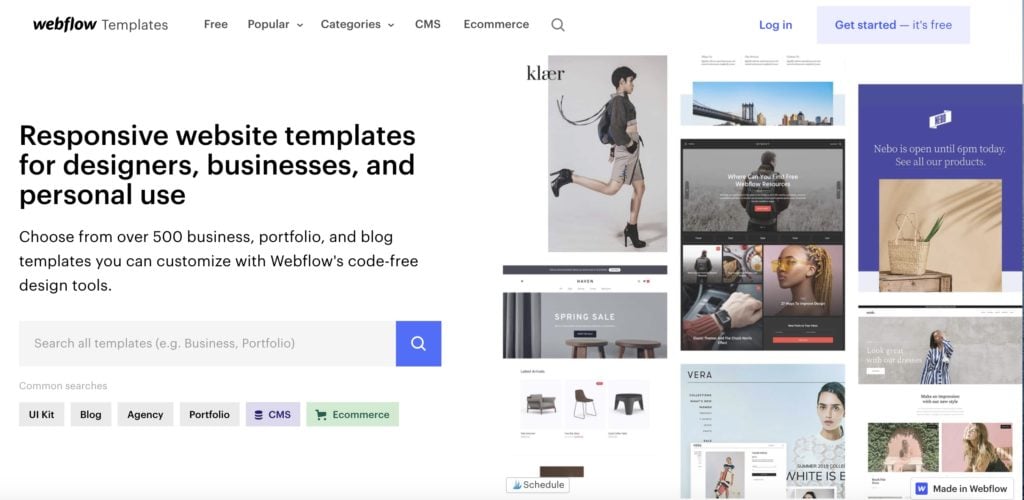 eCommerce Stores
An online store can be a great way to earn income. There are various successful eCommerce stores listed on Shopify Success Stories such as Tailored Beauty and Fragrance One.
You can create an eCommerce store using Shopify or Bigcommerce. These platforms are easy to use, and they have free trials that you can utilize for testing.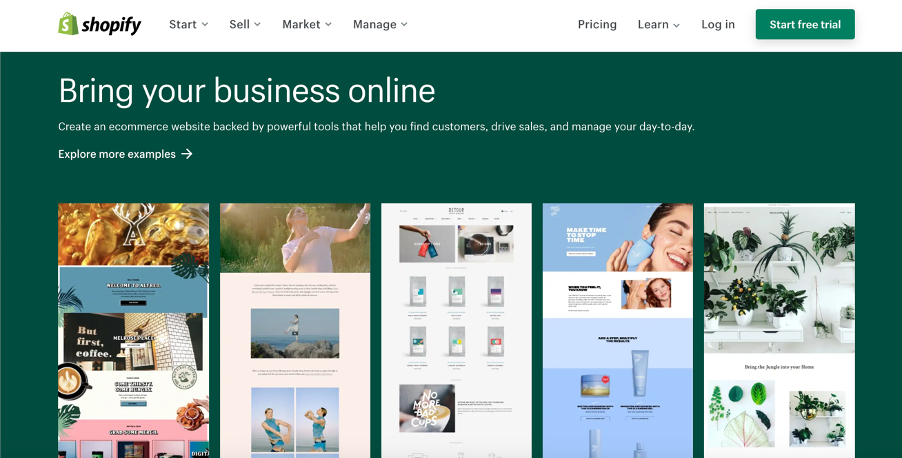 Email Lists
Email lists are one of your website's most valuable digital assets. You can send newsletters or promotions to your current customers, prospects, and leads with an email list.
Email marketing software like Omnisend, ConvertKit, and Constant Contact will allow you to quickly create and manage your list and send emails with different content. Don't forget to split test different offers to see which works better.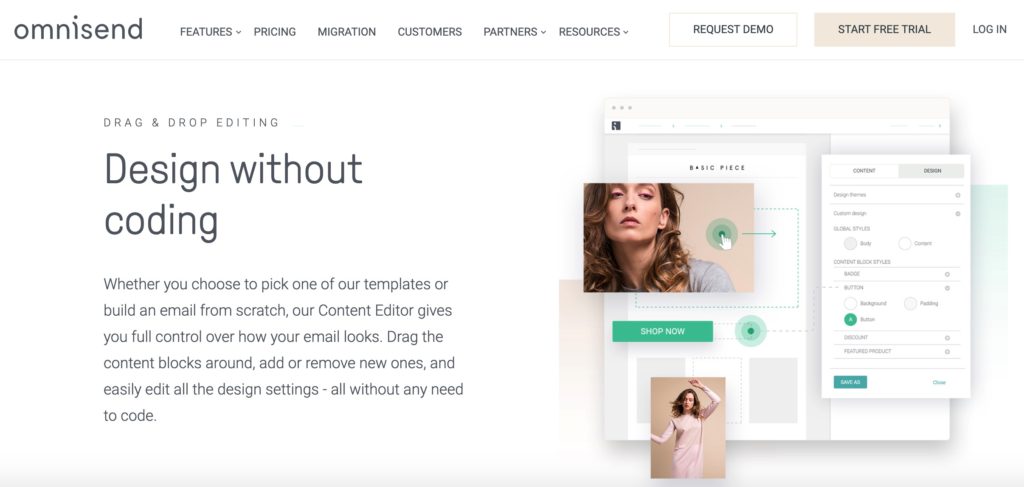 Domains
Domains or domain names are website addresses. As the internet continues to grow and online businesses increase in popularity, domain names are becoming increasingly valuable.
You can buy and sell domain names on sites such as Bluehost and NameCheap. To excel in making money from domain investing, you should have domain names that are easy and memorable, brandable, and ends with .com, .io, or .co.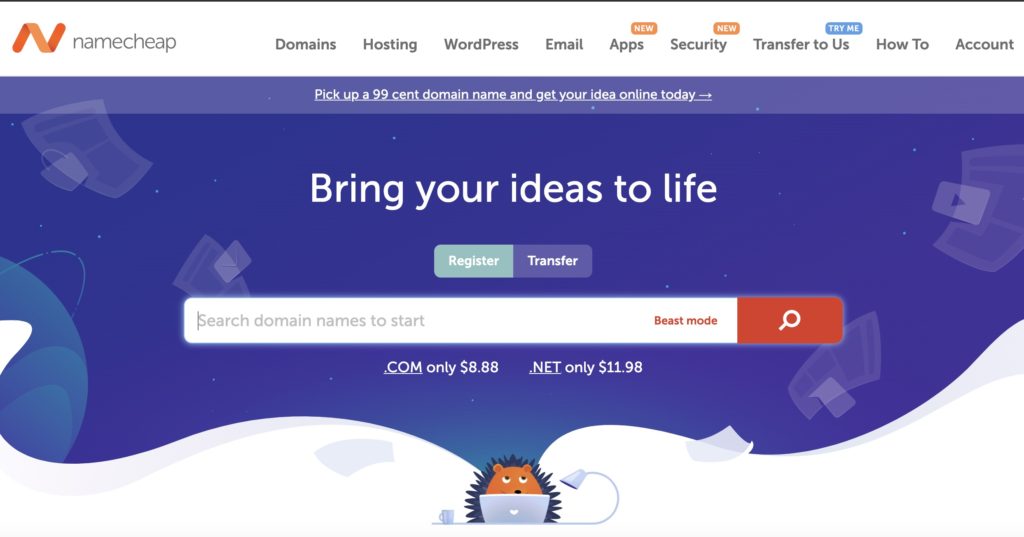 Digital products like eBooks and online courses
The key is to determine which kind of digital product you will offer. For example, is it an ebook or an online course? Once you know what you want to sell, figure out the right platform.
Amazon is a good option for ebooks because it has a vast audience and is free to start. For courses, think about online course platforms like Thinkific and Teachable. These sites provide an easy way to set up a course and sell it.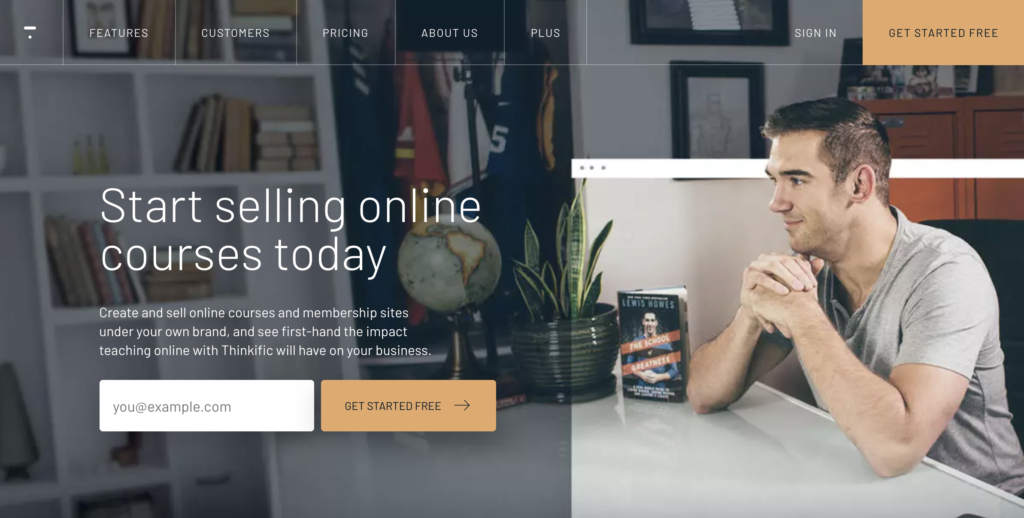 Web 2.0
Youtube Channel
If you already have a website or blog, you can repurpose your existing blog content into videos and create a YouTube channel. Some people enjoy watching videos, so it's a good idea to have a YouTube channel for your website or blog.
Another option is to create a YouTube channel as a standalone asset without a blog or website. As long as you consistently post quality videos, you should see an increase in video views and subscribers.
Social Media Pages: Facebook, Instagram, Tiktok, and Twitter
You can create social media pages with websites, blogs, or YouTube channels but can also be used alone.
Popular social media platforms are Facebook, Instagram, TikTok, and Twitter. All these platforms are free and easy to use.
Mobile Apps
Investing in mobile apps is great for anyone looking for passive income. However, to start a successful mobile app business, you must first understand your market and create an app that will appeal to them.
It's also important to know what your competitors are doing and how to differentiate yourself. Finally, ensure a good marketing strategy to get your app in front of potential customers.
Web 3.0
Non-fungible Token (NFT)
NFTs are digital assets linked to the blockchain, and they can be in the form of a video, image, animation, audio clip, or tweet.

As with any other investment, you'll need to do your own research first.
Cryptocurrency
Investing in cryptocurrency is another excellent way to earn passive income. For example, you can earn interest by staking cryptocurrencies.
Metaverse
The metaverse is a virtual world in web 3.0. The 'world' allows users to work, socialize, buy products, play games, chat, and more.
You can invest in Metaverse by buying metaverse land, crypto, buildings, or stocks.
How to Get Started in Digital Real Estate?
You can get started in digital real estate by creating or buying digital assets. Creating digital assets is the best option for beginners since you'll get more return on your investment.
Creating Digital Assets
Create a Website or Blog
Creating a website or blog is one of the best ways to build digital assets.
Webflow, Wix, and WordPress are among the best website builders you can use to create your website or blog.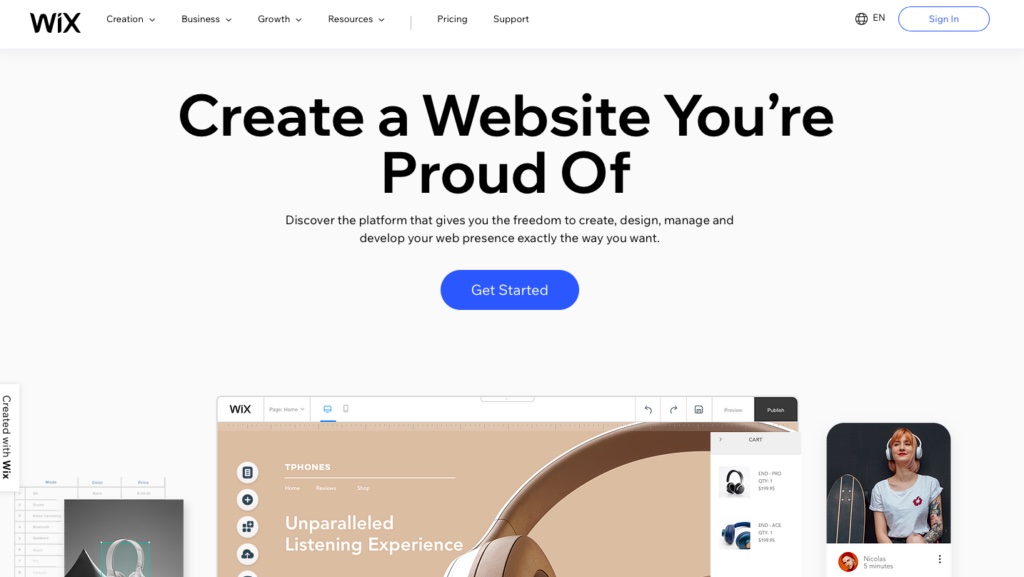 Our tutorials will walk you through setting up your website or blog. No coding skills are needed, just drag and drop your images, text, and video content into the right places.
You can start building your website on Wix or Webflow for free. WordPress is also very popular and ideal for non-developers. Here is our WordPress guide you can follow as you build your website.
Creating a YouTube channel and social media pages can add more value to your website or blog. The channel and pages will increase your website's reach, translating to increased traffic.
Start an eCommerce Store
An eCommerce store is another excellent option for getting into the digital real estate world. You can create an eCommerce store using the dropshipping model.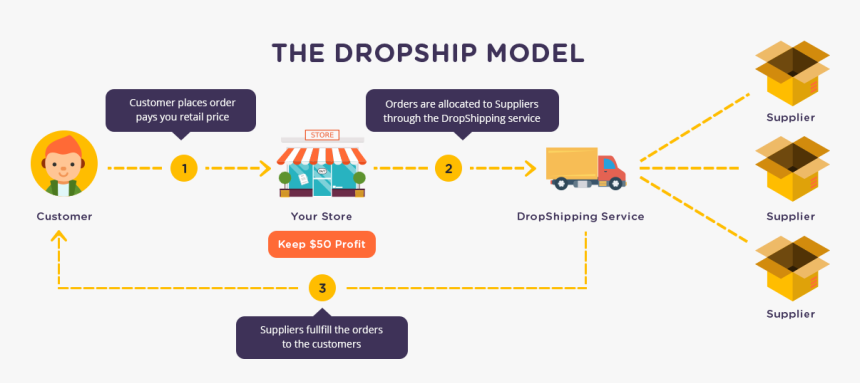 Dropshipping means you don't need to invest in inventory or a physical store. Instead, you source products from leading suppliers like Spocket. You can use Shopify to set up a dropshipping store.

Shopify has built-in apps and tools to help you run your business and offers a free trial. Once you get started, you can easily add social media pages to your online. Social media pages are a great way to drive traffic to your website.
For example, you can post updates about new products or special deals you offer. This will encourage people to visit your store.
Build an Email List
The ideal way of building an email list is by first creating a website. Once you have a website, you can add opt-in forms to your site so visitors can subscribe to your email list.
You can use email marketing software like Omnisend and Constant Contact to build and manage your email lists. A great way to build an email list is to offer something of value to your readers. For example, offer a free report, a video tutorial, or a free resource to encourage subscription.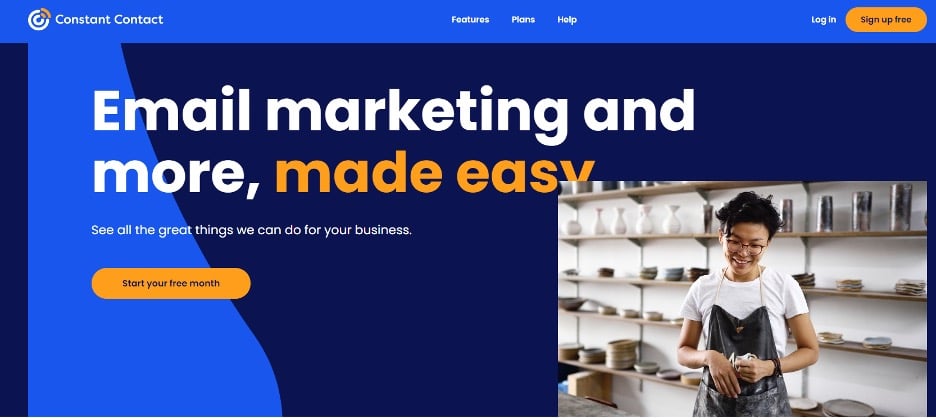 Buying Digital Assets
You can also join the world of digital real estate by buying already created assets. Let's look at where you can buy domain names, websites, and cryptocurrency.
The most popular place for buying domain names is NameCheap. However, you can also get a domain name when you register with web hosting companies like Hostgator and BlueHost.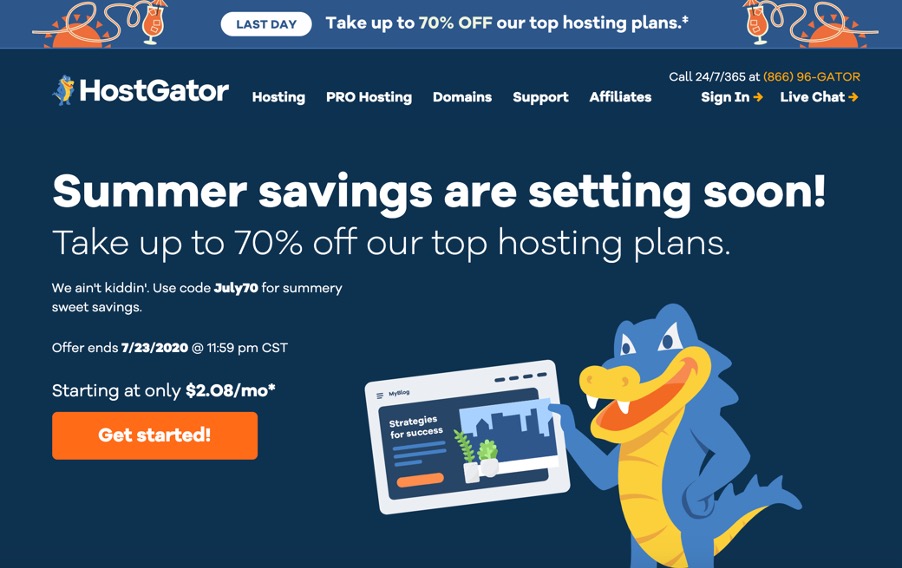 For websites, Flippa and Empire Flippers are good places to start looking. You can find anything from starter sites to sites earning a significant amount monthly.
To buy cryptocurrency, you can use cryptocurrency exchanges like Coinbase and Binance.
Pros and Cons of Digital Real Estate
Pros
Low Cost
The most significant advantage of digital real estate assets is their low barrier to entry in terms of how much to invest. 
For example, you can start an eCommerce store with $0 using Shopify and the dropshipping model.
You can start a website with just $2.95 per month if you start with Bluehost.
Scalable
Digital real estate assets are scalable. You can increase your income without limit because digital assets allow you to reach a global audience.
Diversification
Another advantage of digital real estate assets is that they diversify your business. By owning a few different assets, you'll be able to target various markets.
You can have as many as you want. In addition, you're not limited to owning a specific type of digital asset. You can own anything under Web 1.0, 2.0, and 3.0.
Passive income
Digital real estate assets provide you with the opportunity to generate passive income. Online assets such as books, videos, and blog articles will earn money as long as they're online.
Cons
Skills Required
Digital assets like mobile apps require technical skills to build. The skills required take time to learn, but you can avoid this by investing your time in assets that are easier to create, such as social media pages and blogs.
Unpredictable
Digital assets are constantly evolving. There are no set rules regarding what makes a good website or app, which means that it's hard to predict the performance of your online assets.
For example, there are also Google updates that happen from time to time that may adversely affect your website.
Cyber security
The security of your online asset is also unpredictable. There are many different ways for attackers to infiltrate your digital property. Therefore, It is vital to have a strong security policy in place to protect your online assets from being hacked.
A few tips to keep your digital assets safe include:
Using passwords that are difficult to guess
Having a backup plan in case your site or app gets hacked
Using antivirus software
Implementing security updates
Creating a recovery plan if your website or app gets hacked
How to Make Money with Digital Real Estate?
You can monetize your digital real estate in a few different ways. Let's look at the six best ways of making money with digital real estate.
Advertising
Various display advertising networks can help you earn money with online assets like websites and apps. The popular networks include Google Adsense, Ezoic, Mediavine, and Adthrive.
Once you've been accepted to join one of these networks, you can begin earning money by placing ads on your site. You'll earn money each time someone views or clicks on one of your ads, and your earnings are based on a percentage of your ads' revenue.
Affiliate Marketing
Affiliate marketing is an effective way to monetize your blog—there are many affiliate programs, such as Fiverr and Awin. To help you select the best program, read our guide on the best affiliate programs.
By signing up for affiliate programs, you can earn a commission each time someone buys something from the sites you refer to. Most affiliate programs are free to join, and you can start earning from day one.
Influencer Marketing
Influencer marketing is a great way to make money online. Influencer marketing is possible thanks to social media platforms like Facebook, Instagram, and more. You can get paid to promote other people's products with an active social media page with a good following.
Flipping
Flipping means buying a digital asset, adding value to it, then reselling it at a higher price, whether a website or mobile app. You can flip digital assets with Flippa.
Selling Digital Products
To make money, you can sell digital products such as eBooks, templates, and designs. You can use your blog or marketplaces such as Amazon, Etsy, and Redbubble. These marketplaces are free to join.
Sponsored Content
You can make money with sponsored content with a website that gets good traffic. Sponsored content means you get paid to advertise other people's products, events, or services.
Digital Real Estate FAQ
Is digital real estate legit?
Yes, digital real estate is legit. It exists in the form of websites, social networks, cryptocurrencies, mobile apps, and more.
How do you flip digital real estate?
You can flip digital assets using online marketplaces. The marketplace depends on the type of digital asset you want to flip. For example, if you're looking to sell a website or an eCommerce store, you can use Flippa or Facebook groups.
Final Thoughts
Digital real estate is an increasingly popular way to create a passive income stream. However, it's not always easy to determine which property is the best to invest in. Therefore, choosing the right property is crucial to building a successful digital real estate business.
We hope this article has helped you learn about the different investment opportunities online.