Amateur blogging can be a great way to start making passive income while writing and sharing what you love. I've been an amateur blogger for over 8 years now – yes, it's been 8 years already! Time flies. When I started amateur blogging, I was just sharing my life, travel stories, and learning on my personal blog on Xanga as a hobby (if you know, you know).
While my personal blog is gone, I started blogging on Venturer to share my recommendations on the latest AI and SaaS software tools to help you work more productively and save time.
Venturer was started as a hobby, and now it's earning me full-time income – enough for me to quit my job! It's amazing how I have transitioned from amateur blogging to running a blog that makes me passive income every day.
The world of blogging has also evolved – it's now so much easier to set up a blog and start making money, even for beginners who have no experience.
In this post, we'll cover what amateur blogging is all about, the steps involved in getting started as an amateur blogger, the common mistakes amateur bloggers and newbie bloggers should avoid, tips on growing your audience, blogging tips and tools to help you succeed.
So if you're ready – let's dive into the world of amateur blogging!
What is Amateur Blogging?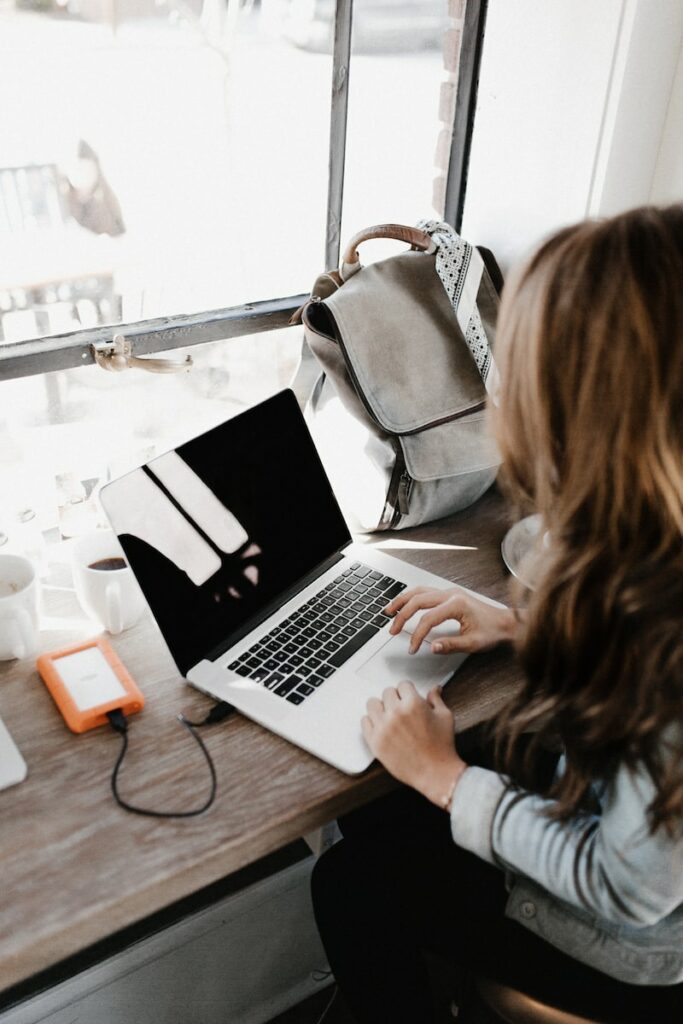 Definition of Amateur Blogging
Amateur blogging is the practice of creating and maintaining a blog as an individual or hobbyist.
It can be done for personal reasons, to share knowledge, or even to make money. It involves researching topics, crafting posts, promoting them on social media platforms, engaging with readers, and more.
Amateur bloggers often focus on one specific niche, such as travel, lifestyle, health & fitness, etc., while others may write about multiple topics at once.
Benefits of Amateur Blogging
Amateur blogging is a great way to express yourself, share your knowledge and expertise, build relationships with like-minded people, and even make some money in the process.
I've been doing it for over 8 years now and have loved every minute of it. It was quite challenging at first as I had no prior experience in SEO or content creation, but I eventually figured out how to optimize my blog posts for search engines so that they rank higher on Google searches.
As my blog started gaining traction, I noticed more visitors coming from different parts of the world who were interested in what I had written about – this was truly an amazing feeling.
Through amateur blogging, you can create your own personal brand and become known for something you are passionate about – whether that be travel writing or technology reviews – which is incredibly rewarding.
There are many benefits to starting an amateur blog, such as:
having control over your content creation process
being able to express yourself freely
connecting with like-minded people from around the world
gaining exposure for your work
building credibility as an expert in your field
learning new skills related to SEO optimization and website development
earning extra income through affiliate marketing programs or sponsored posts
growing professionally by networking with other influencers in the industry
discovering new opportunities for collaboration, etc.
Ultimately though, the biggest benefit would be having complete control over what you write about while also making money along the way – sounds pretty good, right?
How Do Amateur Bloggers Get Paid?
Now you may wonder, how exactly do you make money from an amateur blog? There are several popular ways that amateur blogger or bloggers make money from their hobby blog:
Advertising (CPC/ PPC)
Amateur bloggers can get paid through displayed advertising. Advertising is when you place ads on your website, join an ad network, or do both.
Google Adsense is a popular option for beginners as it's easy to join and pays per ad click (PPC) or impressions (CPM). The average CPM for Google Adsense is $1-$1.5 per 1,000 impressions.
Affiliate Marketing
With affiliate programs, you earn money when someone purchases something from your link.
All you need to do is find the right brands and companies that accept affiliate partnerships, promote their products on your site through an affiliate link, and get paid whenever someone purchases the product or service.
Here are some great affiliate programs to start with: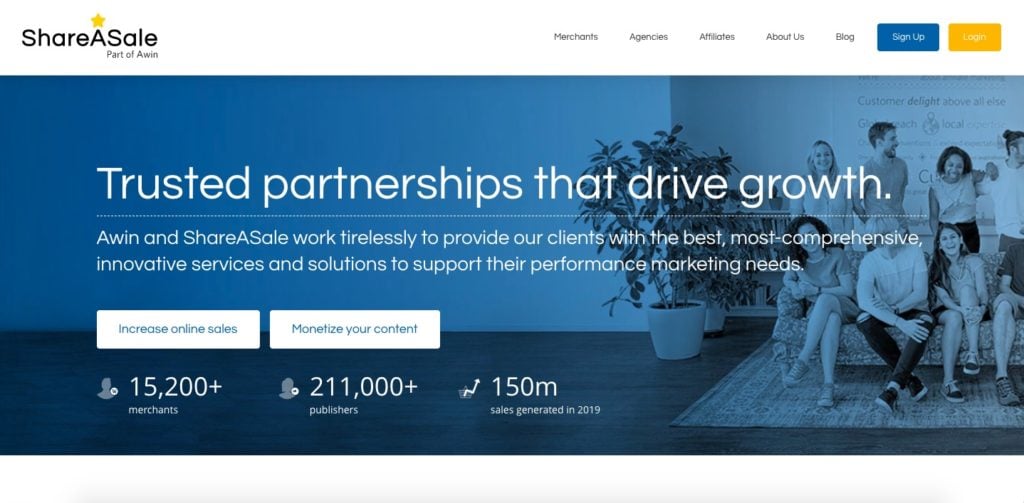 Sponsored Posts
Sponsored posts are posts companies pay you to write about their product or service in exchange for payment upfront or after the post goes live on your blog.
Companies may also ask you to include links back to their site in exchange for payment and share the post across social media channels such as Facebook, Twitter, Instagram, etc.
When writing sponsored posts, it's essential to be honest about what you're writing and keep up with FTC guidelines so that readers know they're reading sponsored content instead of just regular content on your blog.
A sponsored post can earn you anything from $150 to even $10,000 – of course, the amount depends on the traffic and the nice of your blog.
Products and Services
Another way amateur bloggers can get paid is by selling their own products and services directly from their blog website, such as e-books, online courses, webinars, etc.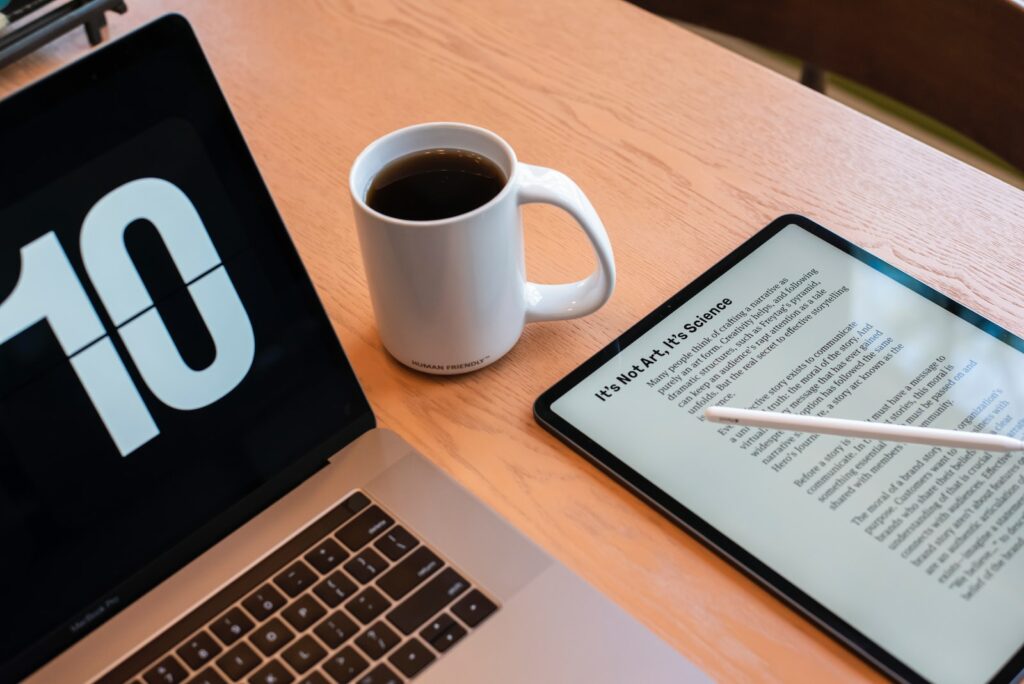 You don't have to start with writing an ebook or selling an online course – it's a lot of work! You can start selling digital products that require less time to make but that your readers would find helpful, such as templates and graphics.
Which Topic is Best for Blogging?
What is a Niche?
A niche is an area of specialization within the market that targets a specific audience and provides them with products or services tailored to their needs.
A niche can be narrow, such as rose gardening, or broad, such as lifestyle blogging.
Knowing your target audience and what they need will help you determine which niche to pursue when starting your blog.
Popular Profitable Niches
Finance and personal finance are two of the most popular profitable niches for bloggers looking to make money from their blogs.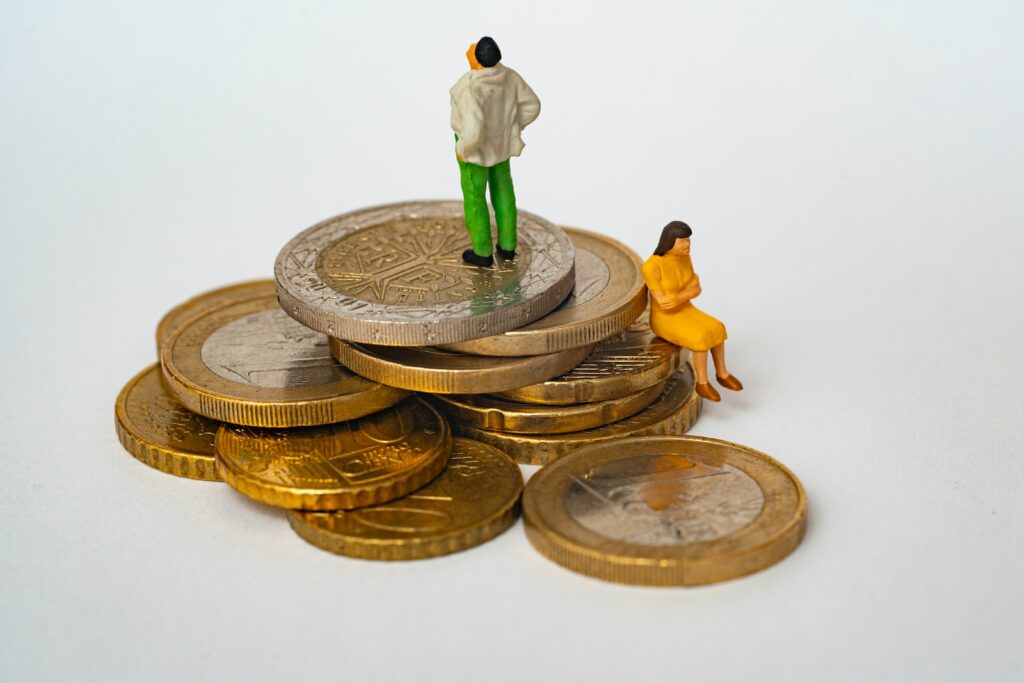 Topics like how to make money, budgeting tips, saving money strategies, investing advice, etc., all fall under this umbrella topic of personal finance and can bring in high revenue if done right.
Similarly, fitness and wellness topics related to weight loss have also become increasingly popular amongst both amateur blogger and bloggers trying to break into the industry due to their profitability potentials.
Breaking into a Competitive Niche
When breaking into competitive niches like finance or fitness and wellness, it's important to focus on creating quality content and consider ways to stand out from other bloggers with similar blogs for your blog to succeed long-term.
You should strive for originality by coming up with unique ideas while still staying true to the overall theme of your blog topic so readers don't feel overwhelmed by too much variety at once; after all, consistency builds trust over time.
Additionally, it's important not just to rely solely on written content but look into incorporating visual elements (such as videos), which many people prefer nowadays due to the convenience factor and shorter attention span.
Furthermore, try leveraging social media platforms (like Instagram) to grow brand awareness and organic reach simultaneously.
How Do I Start a Blog with No Experience?
Starting an amateur blog is easier than ever before, thanks to free platforms like WordPress and Wix, where anyone can quickly set up their own website without needing any technical know-how whatsoever.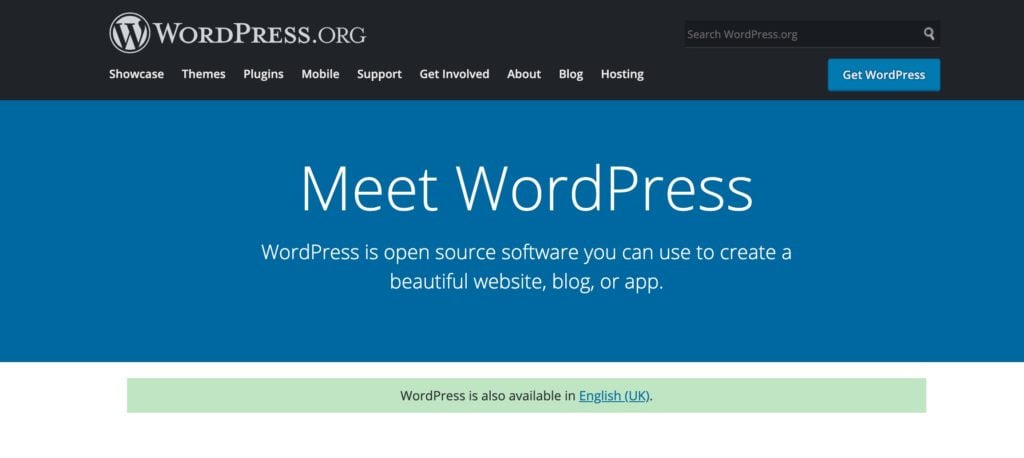 All one needs is a domain name (which costs less than $10) and a hosting plan (which starts at just $2 per month).
Once these two steps are taken care of, all that remains is setting up themes and plugins according to your preferences, followed by regularly adding content.
When creating content, it's best to include keyword research in the process (to avoid missing out on potential traffic), plus optimize images & videos.
In the next section, we'll go into more detail on how to start a blog, so you can follow the guide and work on it step-by-step.
How to Start a Blog in 6 Easy Steps
Here are six steps you need to take to create your own successful blog:
Step 1: Choose a Domain and Web Hosting Provider
The first step is choosing a domain name for your website.
This should reflect what your blog is about and be memorable for visitors. Once you have chosen a domain name, you will need to find a web hosting company or provider that offers reliable service at an affordable price.
Choosing a hosting provider for your blog is an important decision. There are many options out there, so it's important to do your research and find the best one for you.
We have compared and reviewed a list of the best web hosting providers here. However, if you don't want to go through our list, we recommend using HostGator for amateur bloggers.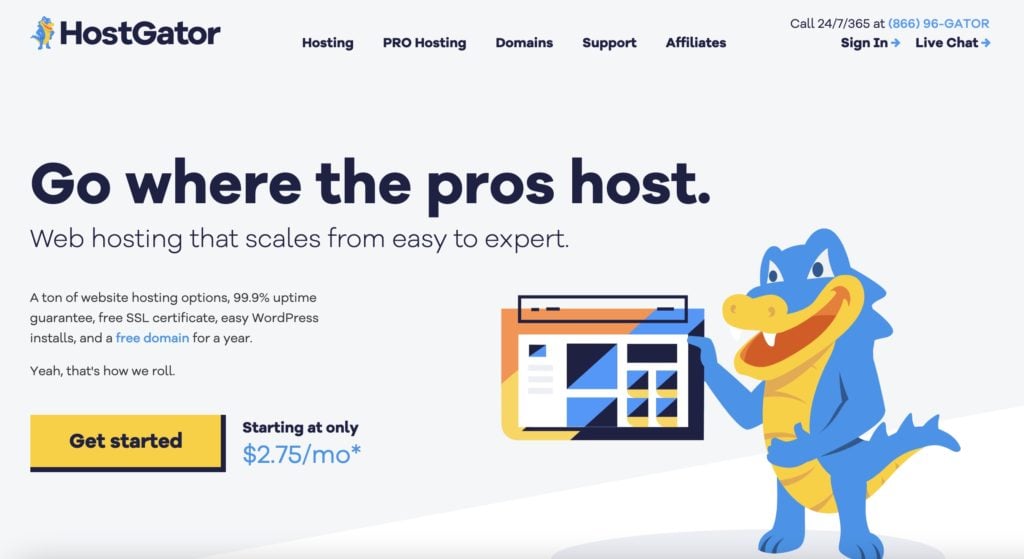 Here's our guide on how to start a WordPress blog with a free domain name on HostGator.
Step 2: Install WordPress
After selecting the best web hosting provider for your needs, you will need to install WordPress on your server.
This popular content management system (CMS) makes creating posts, pages, galleries, contact forms, and more easily with just a few clicks of the mouse.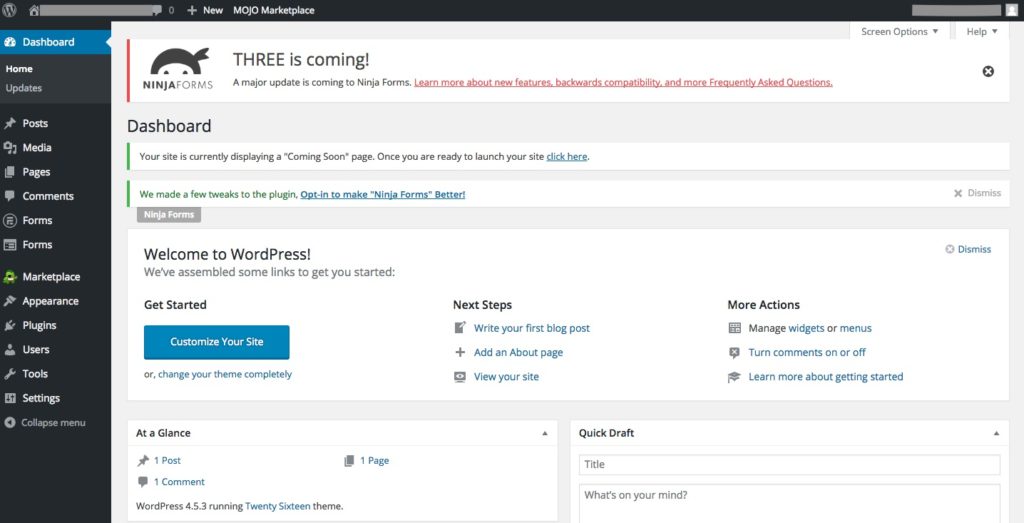 Step 3: Design Your Website with Elementor
Now that WordPress is installed on your server, it's time to design the look of your website using the Elementor page builder plugin or theme editor toolbox feature, which helps users customize their site without any coding knowledge required.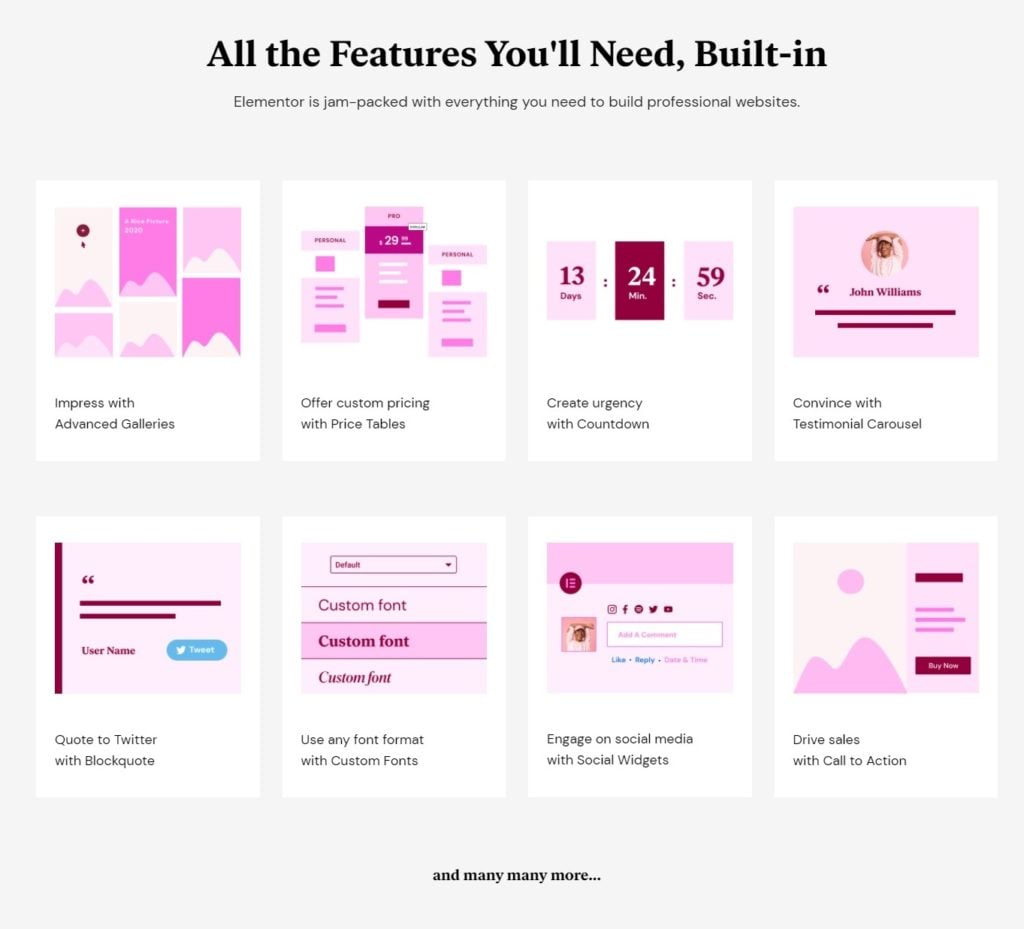 You can choose from hundreds of templates or start from scratch.
Step 4: SEO
Search engine optimization (SEO) plays a vital role in helping people find your website online through organic search engines' results.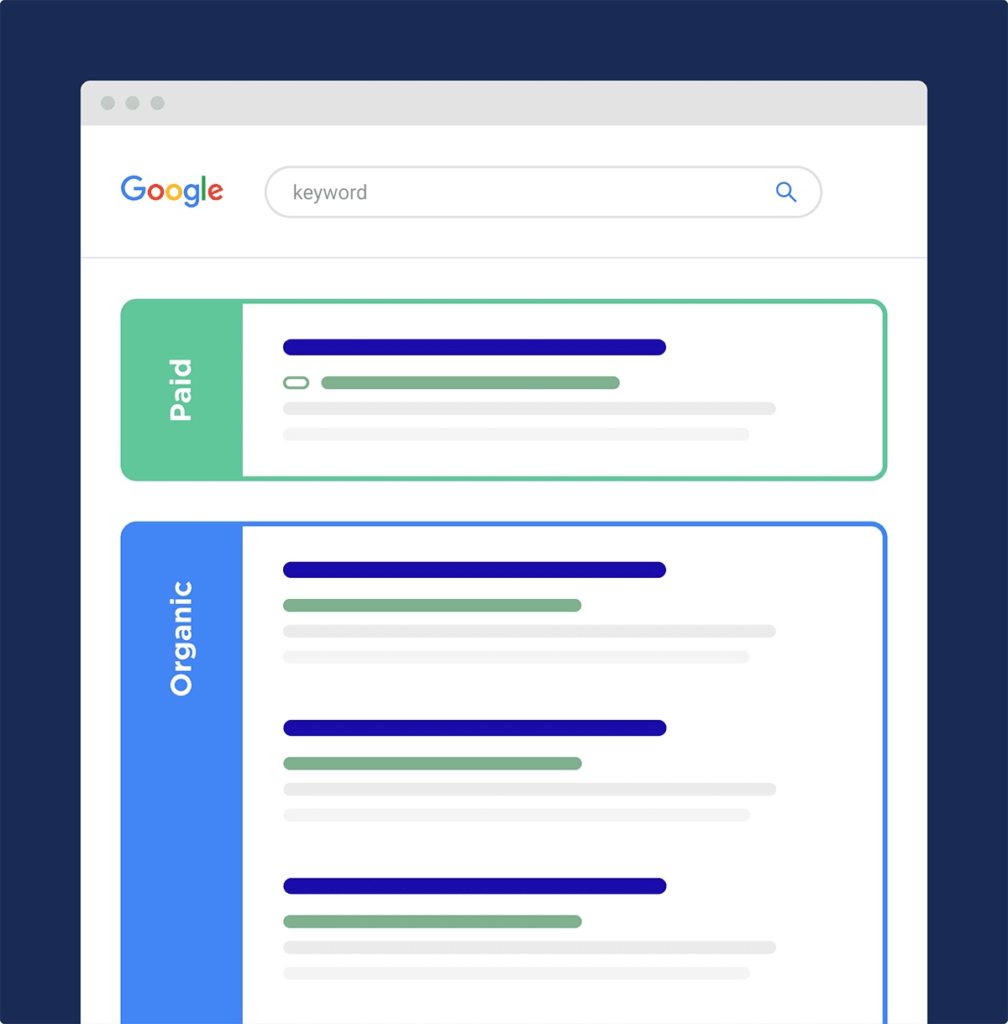 There are many SEO software that can help you with optimzing your blog for search engines.
For example, you can use Semrush's keyword research toolkit and other features like backlink analysis and competitor tracking to help you with optimizing all aspects of SEO, from meta tags and descriptions, to off-page SEO.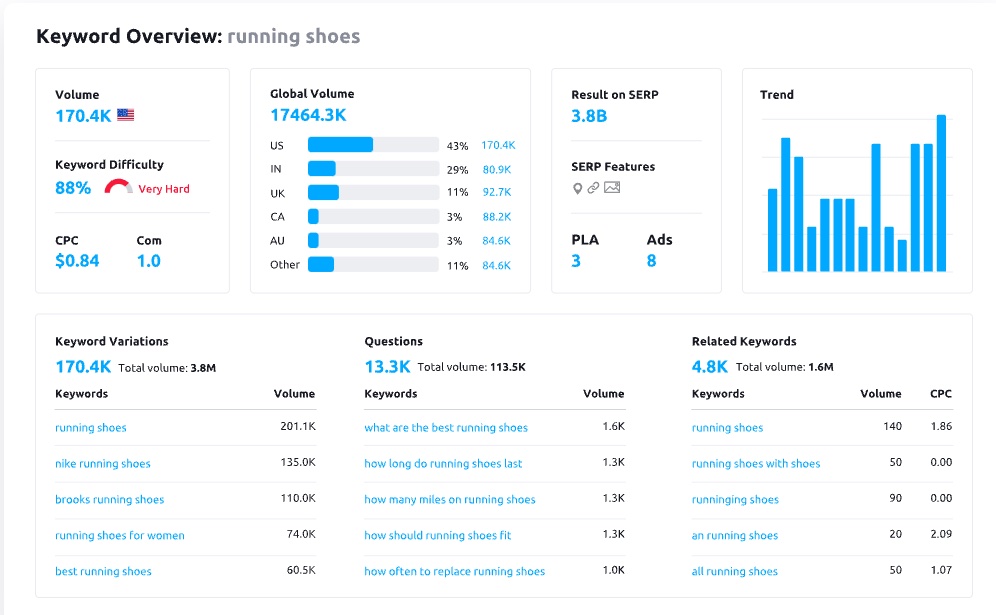 In addition, you can use SurferSEO to help you with optimising your blog post content, which offers you lots of SEO content suggestions.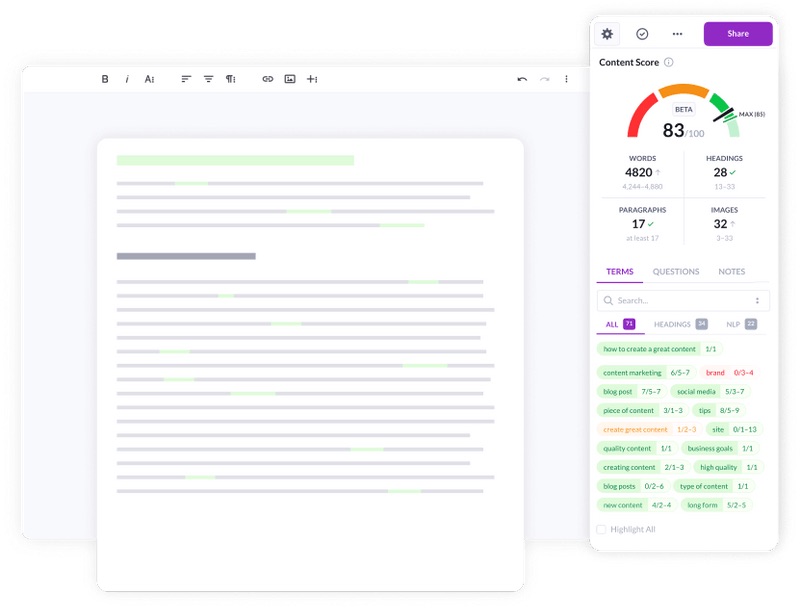 Step 5: Create Graphics
Creating graphics for social media platforms such as Instagram or Twitter is essential when promoting new content on those sites.
This requires professional-looking visuals, which can easily be created using Canva's drag-and-drop graphic design platform.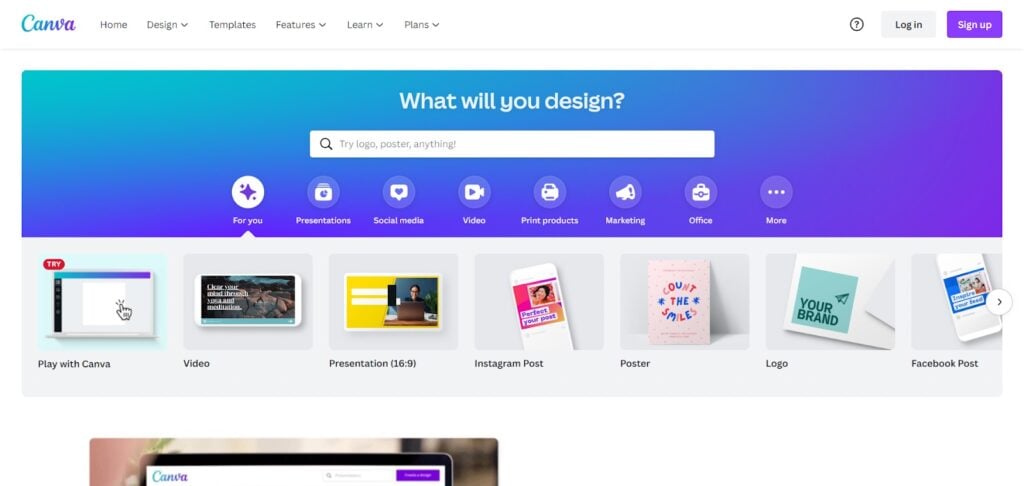 Canva features millions of stock images and illustrations along with various text fonts and layouts, allowing anyone, regardless of skill level, to produce stunning visuals quickly and effortlessly.
Step 6: Publish!
Finally, once everything has been set up properly, it's time to hit publish!
Publishing regularly helps build up a readership and trust while providing value by giving them something new each week; they come back expecting fresh material related to the topic they're interested in learning more about.
How to Become a Successful Amateur Blogger: Tips for Growing Your Audience as an Amateur Blogger
Amateur blogging is a great way to share your thoughts, ideas, and experiences. To become a more successful blogger or amateur blogger, one top tip is that you need to have a niche and develop quality content that resonates with your audience.
Choose a Niche and Focus on it
When choosing a niche to start amateur blogging career, it's essential to consider your interests and expertise.
What topics do you know a lot about? Are there any areas that you're passionate about?
Answering these questions will help you narrow down your options and choose the right niche for your blog.
Additionally, consider the needs of your audience when selecting a topic. What kind of information are they looking for? Knowing who you're writing for will make picking an engaging subject matter easier.
Write Quality Content
One of the most important things bloggers can do is create high-quality content that their readers find valuable.
This means creating content that provides value and solves problems for readers. It's essential to focus on topics that are interesting or helpful to readers so they will keep coming back for more information.
Each blog post should be well-researched and written in an engaging style that captures their attention from start to finish.
All your posts should also be clear, concise, helpful, relevant to their topic area – in other words, "on point," and written in an easy-to-understand manner with no fluff or filler material included.
Also, consider adding visuals like images or videos, which can help make posts even more compelling.
Consistency
Consistency is key when it comes to blogging success, especially in the early stages of your blog's life cycle.
Setting a schedule for yourself and sticking to it will help you establish trust with readers and ensure that your content remains fresh and relevant.
You don't have to post every day, but setting aside some time each week to create new content can go a long way toward building an audience who looks forward to reading what you write about next.
Email Marketing
Building an email list is an effective way to reach your audience and grow your blog. By creating an email list, you can send regular updates about new content or promotions to keep readers engaged with your blog.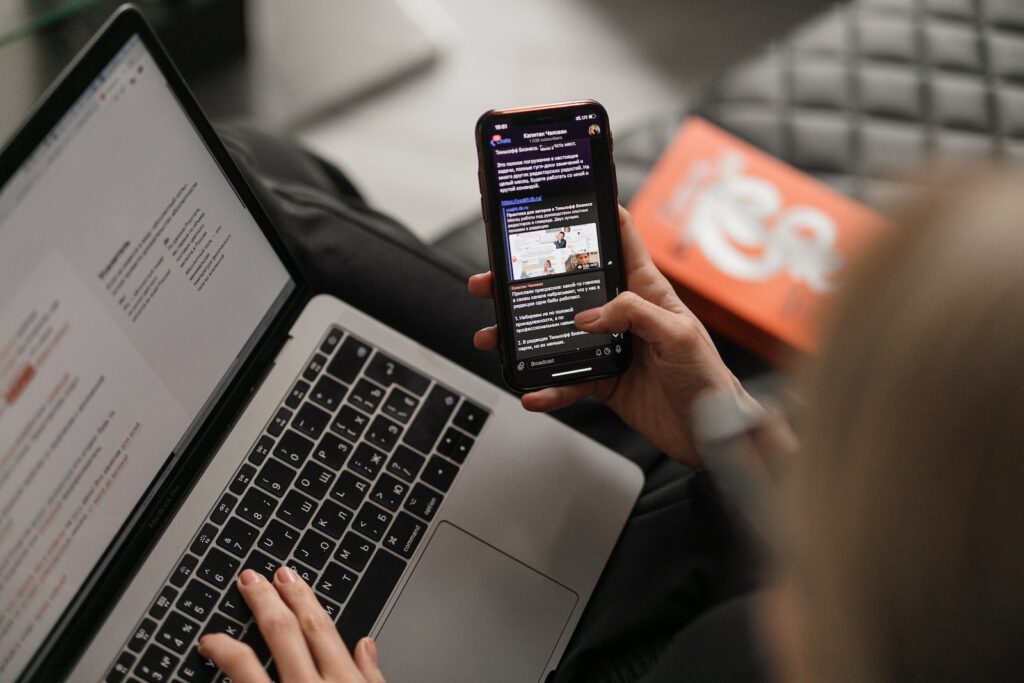 You can use email automation tools such as ConvertKit or Constant Contact to create automated emails that are sent out on a schedule. This lets you stay in touch with your readers without manually sending each message.
Promote Your Blog Posts on Social Media Platforms
Promoting posts through social media channels such as Twitter, Instagram, Facebook, etc., is one of the best ways of reaching potential new readers who may not know about your blog yet but could benefit from it.
Pinterest is one of the best platforms for bloggers to promote their content. It's a visual search tool that allows you to create attractive pins that will draw your ideal audience.
To ensure your pins are found, make sure you add relevant keywords so they can be easily discovered by users searching on the platform.
Amateur Blogging Mistakes to Avoid
When it comes to amateur blogging, there are a few common mistakes that can be easily avoided.
Using a Free Blogging Platform
Starting with a free blogging platform is one of the biggest mistakes most amateur bloggers make, as they don't realize how much time and effort it will take to switch over to self-hosting later on down the line.
The biggest problem with using a free blogging platform like Medium is that it limits your monetization potential.
For example, with a free blogging platform, you cannot make money from many paid advertising platforms like Google AdSense. You cannot sell digital products like online courses or templates there either.
It's best to start off right away with self-hosting so you can avoid this headache altogether.
Not Having a Clear Focus
Blogging without a clear focus is like taking a road trip without knowing your destination – you'll end up wasting time and energy with no real result to show for it.
It's important to have an idea of what topics you want to write about, who your target audience is, and how often you plan on posting content before starting any blog project.
It's essential to have an idea of what topics you want to cover and who your target audience is before starting your blog. This will help keep your writing focused, organized, and consistent in terms of quality and tone of voice throughout the blog posts.
Not Doing Research
Another mistake many amateur bloggers make is not doing proper research before writing their posts.
While some ideas may come naturally, it's essential to research any topic you plan on covering to provide accurate information and avoid plagiarism.
This also helps ensure you provide valuable content for your readers instead of just regurgitating what others have already said about the same topic.
Not Making Your Blog a Priority
Amateur blogging is all about taking it slow and steady, but you still need to make sure that your blog remains a priority in order for it to be successful.
You should set aside some time each day or week to work on the blog, whether that's writing content, researching topics, or promoting your posts on social media platforms.
This will help ensure that you stay consistent with your output and don't fall behind schedule due to other commitments or distractions.
Not Having Clear Goals and Objectives
Before starting an amateur blog, you should have clear goals in mind to know what direction you want the blog to take over time.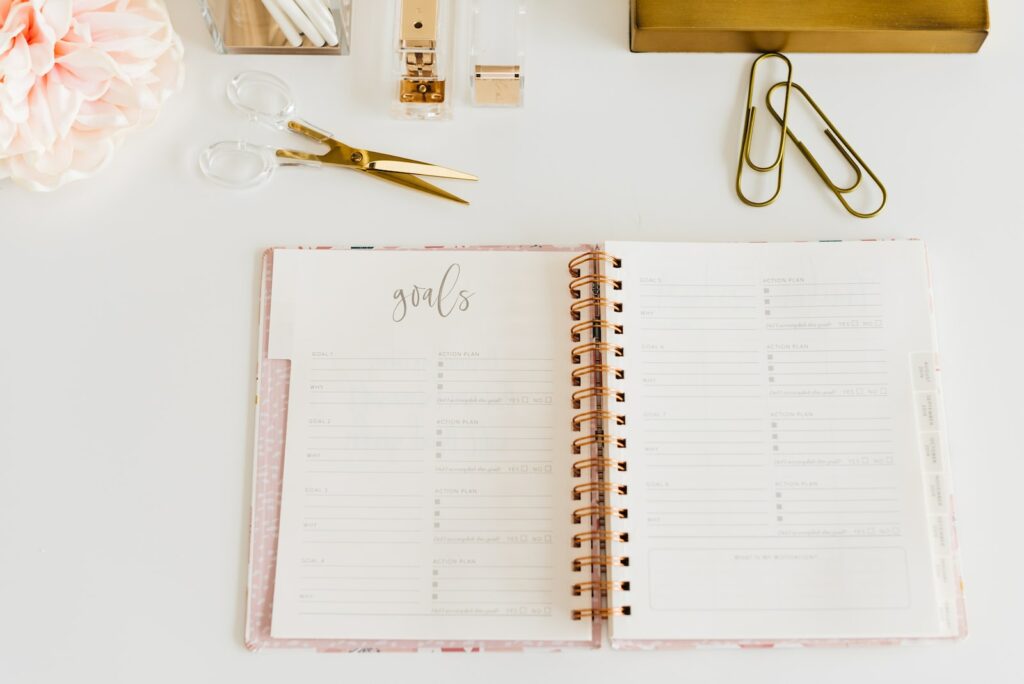 Do you want it to become profitable? Are there any particular topics or niches that interest you? Knowing these things will help keep your focus sharp and provide motivation when times get tough – which they inevitably will.
Ignoring SEO Strategies
One of the most common mistakes made by amateur bloggers is ignoring search engine optimization (SEO) strategies when creating content for their blogs.
Without proper SEO techniques such as keyword research and optimizing title and description tags, even great articles can go unnoticed by potential readers searching online for related information – making all those hours spent writing them essentially wasted.
Make sure to incorporate basic SEO into every post if possible; this way, people can find your content more easily online instead of having it buried beneath thousands of competing results from other websites.
Not Promoting Your Content
Not promoting your content enough is another mistake often made by new amateur bloggers. You have to actively promote each blog post if you want people to read them.
Social media platforms like Twitter, Facebook, Instagram, and LinkedIn are great places for getting the word out about new posts and engaging with potential readers or followers.
To make promoting your content easier, you can make use of social media management tools to help you schedule your social media posts and manage all social media accounts in one place.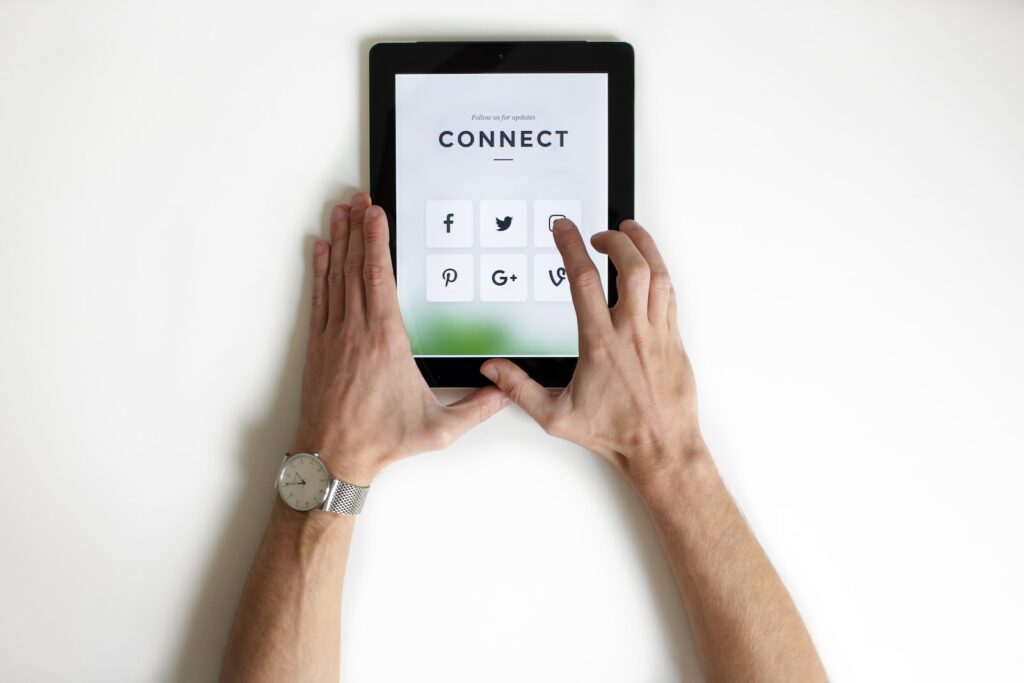 Engaging with your audience should also be a priority when running an amateur blog; without reader engagement, there won't be much success in terms of growth or monetization down the line.
Try responding promptly when someone comments on one of your posts or reaches out via email—this will show them that they matter and encourage further interaction from both sides, which could potentially lead to more loyal followers over time.
Too Much Technical Jargon
When blogging about topics related to technology or other complex subjects, it's easy to get carried away with technical jargon or acronyms that only those in the know would understand.
While these terms may be helpful at times when explaining something complicated, they should be used sparingly as too much of them could confuse or turn off readers who aren't familiar with them.
Instead, focus on writing simple language that everyone can understand while still conveying the same message – this way you'll keep more readers engaged without having them reach for their dictionary every few words.
Poor Writing Style and Grammar
Many amateur bloggers don't take the time to ensure their writing style is professional or use proper grammar when crafting their blog posts – this can quickly turn off potential readers if they encounter too many errors while reading through your content.
To avoid this issue, it's best to proofread each post multiple times before publishing them.
FAQs
How can I start blogging as a beginner?
If you're a beginner blogger, the best way to start is by setting up your own blog yourself. Choose a top blog platform that's easy to use and customize, like WordPress or Squarespace.
Once you set up your blog, create content that speaks to your target audience. Research topics they're interested in and write posts that provide value.
Additionally, optimize each blog post for SEO so it can be found more easily on search engines.
Finally, promote your content through social media and other online platforms such as email newsletters or forums. With these steps, you'll be well on your way to becoming an established and successful blogger.
Do beginner bloggers make money?
Yes, beginner bloggers can make money blogging. It takes time and dedication to build a successful blog that generates income, but it is possible. Bloggers can monetize their content through affiliate marketing, sponsored posts, display ads, or selling digital products like e-books and courses.
With the right strategies and consistent effort over time, beginner bloggers can start earning an income from their blogs.
How do I blog with no experience?
Blogging is a great way to share your knowledge and experiences with others. To get started, create an outline of the topics you want to cover in your blog posts.
Once you know what content you want to write about, research the topic thoroughly to provide accurate information.
Additionally, practice writing short pieces on various topics to help build up your skillset before publishing any content online.
Finally, don't be afraid to ask for feedback from friends or colleagues who are experienced bloggers – they can offer valuable advice on how best to structure and present your ideas.
Why do many bloggers fail?
Many bloggers fail because they lack the skills, knowledge, and resources to create quality content that engages their audience. They may also be unaware of how to promote their blog or build an audience effectively.
Additionally, many bloggers don't have a clear strategy for monetizing their blogs or creating consistent income. Without these elements, it can be difficult for bloggers to sustain success over time.
Conclusion: Is Amateur Blogging Worth It?
Amateur blogging has many advantages. It allows you to share your thoughts and ideas with the world, connect with others who share your interests, and promote your business or website. Additionally, it can be a great source of income if done correctly – some amateur bloggers make anywhere from $250 to $10,000 per month.
Though success won't come overnight – on average, it takes around 12 months to see any significant returns. This timeframe depends heavily on how much effort you put into growing your blog – the more work you do upfront, the faster results will come in. With patience and dedication, however, most people can expect to start seeing results within 3-6 months.
In conclusion, amateur blogging is definitely worth it if you have something interesting or valuable to say that could benefit other people in some way. You need to be prepared for hard work and dedication before you start seeing any real returns but with a bit of luck, it's possible for even novice bloggers to become successful.