TikTok, founded in 2016, is a newcomer to the social media landscape, compared to Facebook and Instagram, which were founded in 2004 and 2010, respectively. Therefore, how much TikTok influencers make has remained less transparent, just as it was a few years ago for Instagram influencers.
In this article, we're going to break down and analyze TikTok creators' income streams and how much they earn.
What is TikTok?
TikTok is a video social networking app used to create short dance, lip-sync, music, talent, and comedy videos of 3 to 60 seconds. It is owned by the Chinese company ByteDance and is an international version of Douyin (抖音) initially released in the Chinese market in 2016.
In 2017, TikTok was launched for iOS and Android in most markets outside of mainland China. It became more popular after merging with Musical.ly in August 2018.
TikTok and Douyin have a very similar user interface but no access to each other's content. They both rapidly gained popularity, particularly in the US and Southeast Asia.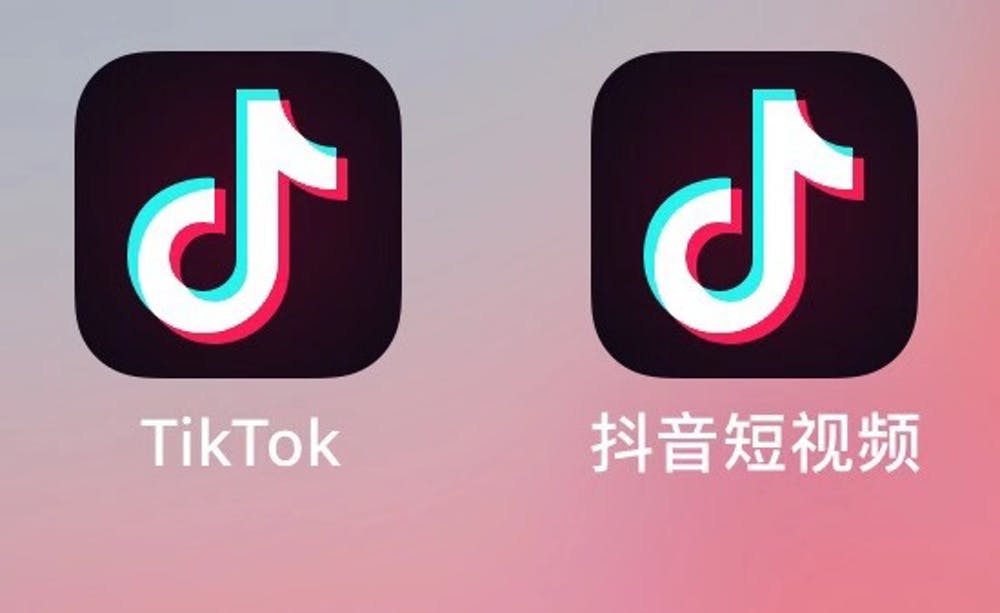 Further read:
When Did TikTok Come Out? The True History Of TikTok
Who are the most-followed TikTok users?
The following is a list of the top 10 most-followed accounts on TikTok.
| | | |
| --- | --- | --- |
| Rank | Account name | Followers (millions) |
| #1 | Charli D'Amelio | 141.2 |
| #2 | Khaby Lame | 140.3 |
| #3 | Bella Poarch | 89.9 |
| #4 | Addison Rae | 87.8 |
| #5 | Will Smith | 72.1 |
| #6 | Zach King | 68.6 |
| #7 | Kimberly Loaiza | 63.7 |
| #8 | TikTok | 62.8 |
| #9 | CZN Burak | 58.9 |
| #10 | Dixie D'Amelio | 57.4 |
Further read:
Top 10 Most Followed TikTok Accounts (2022)
How do you make money on TikTok?
Unlike YouTube, TikTok creators cannot share advertising revenue. However, successful TikTokers can still make money on the platform. Here are a few ways they make money:
influencer marketing – brands pay them to promote products
selling merchandise – creating an online store to sell items like T-shirts, cosmetics, etc.
Live streaming – the audience can send virtual gifts to creators. Creators can then convert the gifts into cash
TikTok creators fund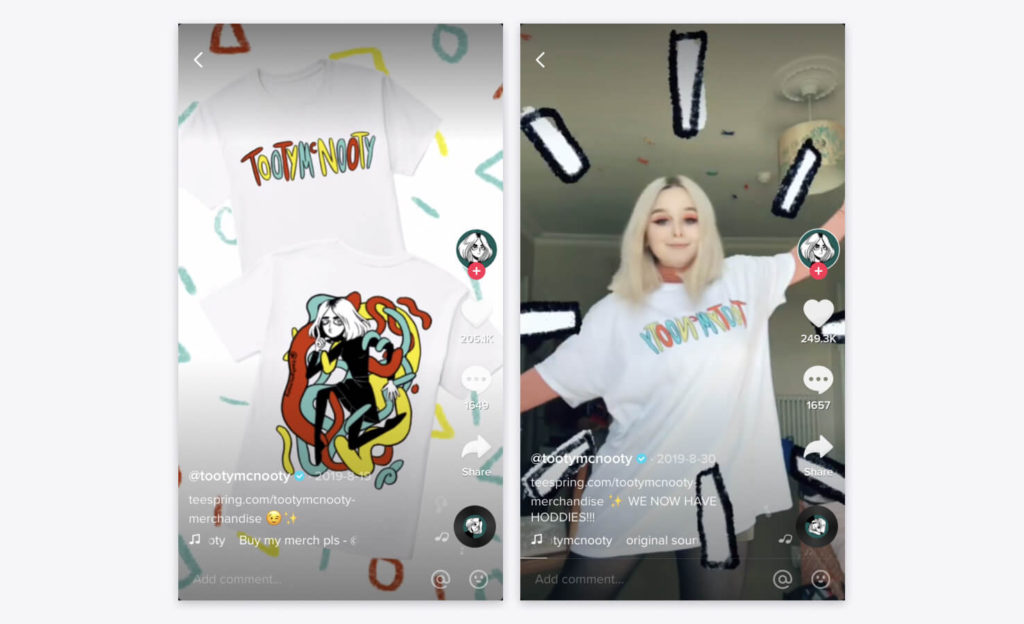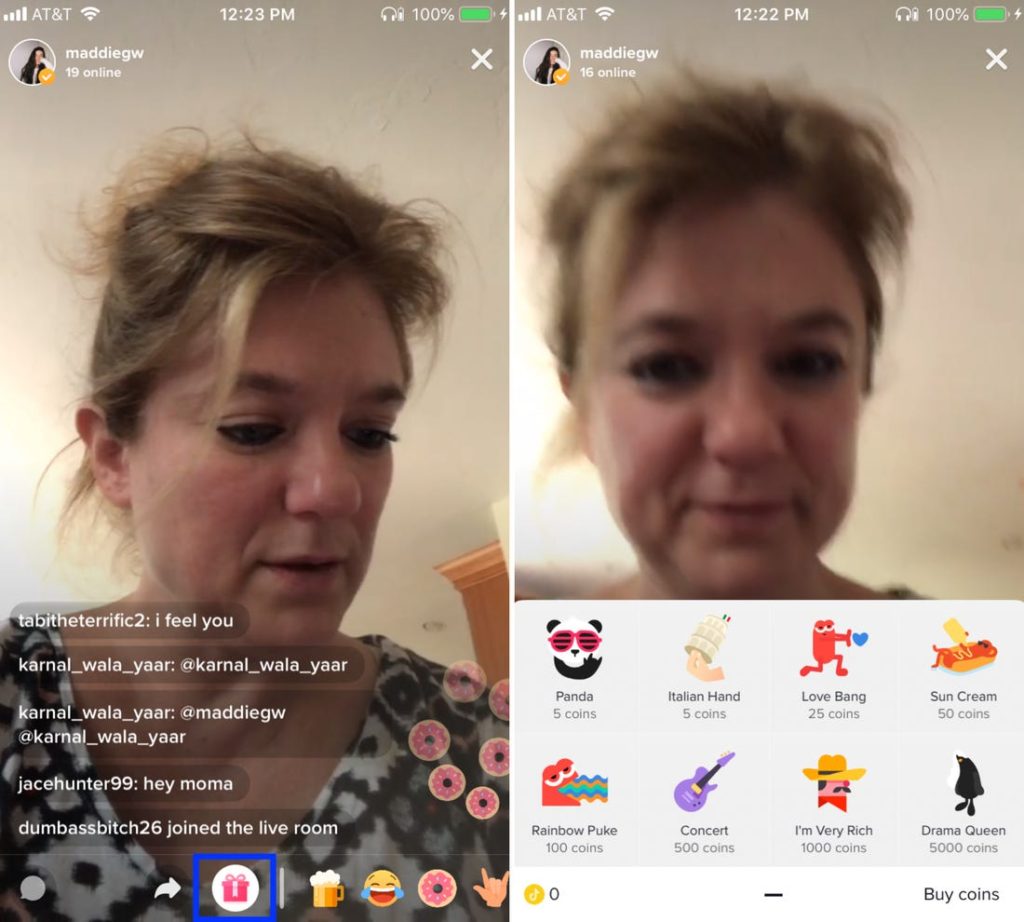 After getting famous on TikTok, some creators see a surge in followers or subscribers on their Instagram accounts or YouTube channels. This opens up more opportunities for monetizing their influence. For example, they can benefit from YouTube ad revenue and participate in influencer campaigns on Instagram.
Further read:
How To Make Money On TikTok: 8 Proven Ways In 2022
How much do TikTok creators make?
Similar to other social media platforms, creators in countries with higher purchasing power tend to earn more. These TikTok stars can land more prestigious brand deals, including brands like NARS, MAC, and Guess.
How much do TikTok stars make per post?
Top TikTokers can make $20,000 to $50,000 for a brand-sponsored post.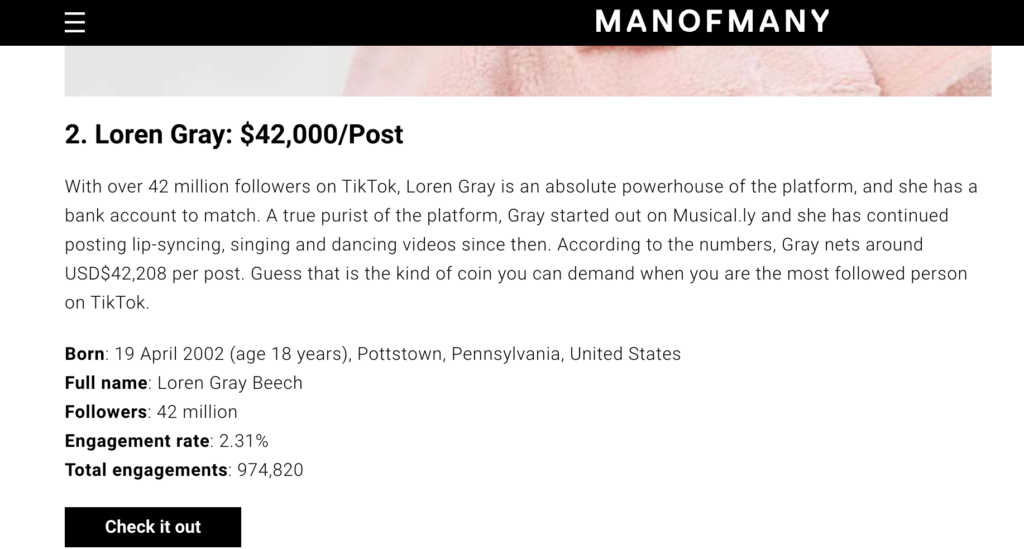 According to Man of Many, below is a list of post rates of the TikTok stars:
Charli D'Amelio: $48,000/Post
Loren Gray: $42,000/Post
Zach King: $41,000/Post
Riyaz Afreen: $35,000/Post
Addison Rae: $35,000/Post
BabyAriel: $32,000/Post
Spencer X: $28,000/Post
Gil Croes: $26,000/Post
Arishfa Khan: $24,000/Post
Kristen Hancher: $24,000/Post
Awez Darbar: $23,500/Post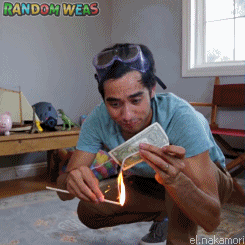 How much do TikTok stars make annually?
According to Forbes, below is a list of how much the TikTok stars brought home last year:

Addison Rae Easterling: $5 million
Charli D'Amelio: $4 million
Dixie D'Amelio: $2.9 million
Loren Gray: $2.6 million
Josh Richards: $1.5 million
Michael Le: $1.2 million
Spencer X: $1.2 million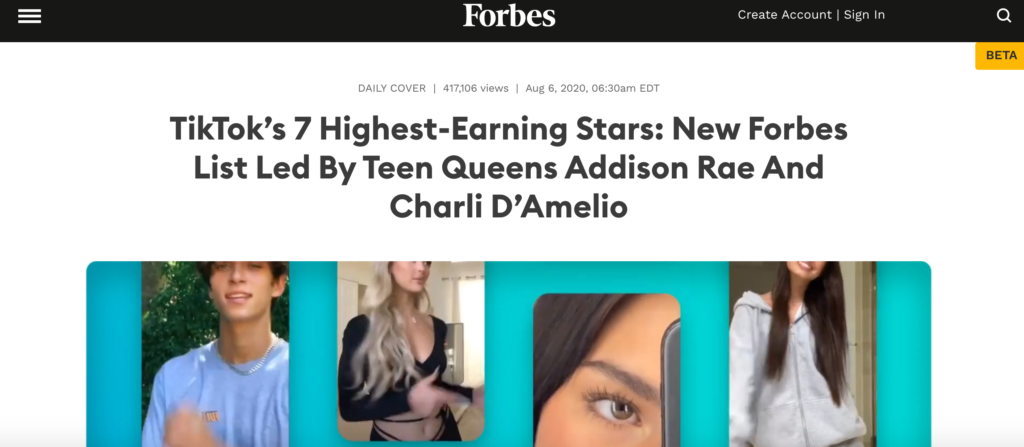 The above estimates are for June 30, 2019, to June 30, 2020. Forbes obtained them by talking to the influencers themselves, agents, managers, marketers, and investors. It takes into account brand sponsorship, merchandise sales, and content deals.
These figures are crazy. No one could imagine that teenagers can earn so much on social media. Being a social media star has appeared to be a lucrative and fun career for many, no wonder many Gen Z are asking how to become an influencer.
How much do TikTokers get paid from TikTok creators fund?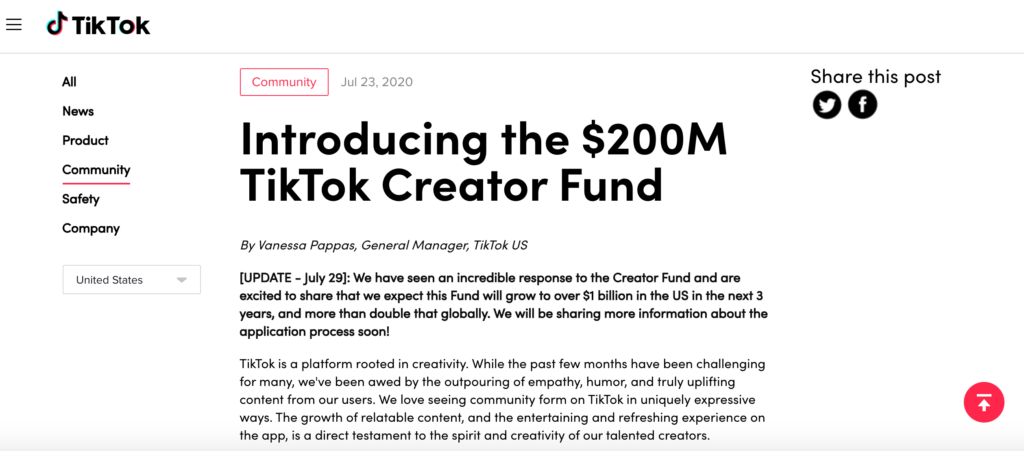 TikTok creators fund was launched recently to support "ambitious creators seeking opportunities to foster a livelihood through their innovative content". However, there is a lack of transparency around the program. TikTok has not explained how it calculates payouts.
One month after the launch, some TikTok influencers complain that they're earning only a few dollars a day for tens of thousands or even hundreds of thousands of views. So, we can assume, for now, brand sponsorship remains the primary source of income for TikTok creators.
How much do TikTokers make from live streaming?
It depends on how many gifts they receive from viewers. Different gifts are valued differently. For example, Drama Queen worth 5000 coins, and Panda is worth five coins.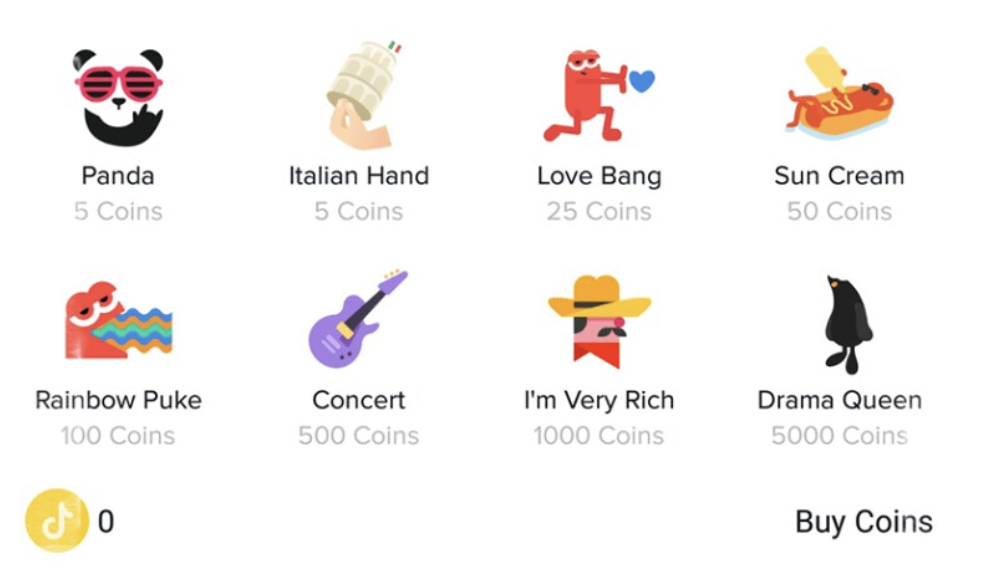 Viewers have to buy coins before sending the virtual gifts to the live streamer.
Currently, the US prices are:
100 coins – $1.29
500 coins – $6.49
2000 coins – $26.99
5000 coins – $66.99
10000 coins – $134.99
So, sending a TikToker a Drama Queen costs $66.99.
Upon receipt of the gifts, the creator can convert their gifts to diamonds. Then, they can convert the diamonds into cash.
Diamonds are worth around 50% of the coins' value. Therefore, a TikToker can receive around $33 in cash for each Drama Queen he or she got.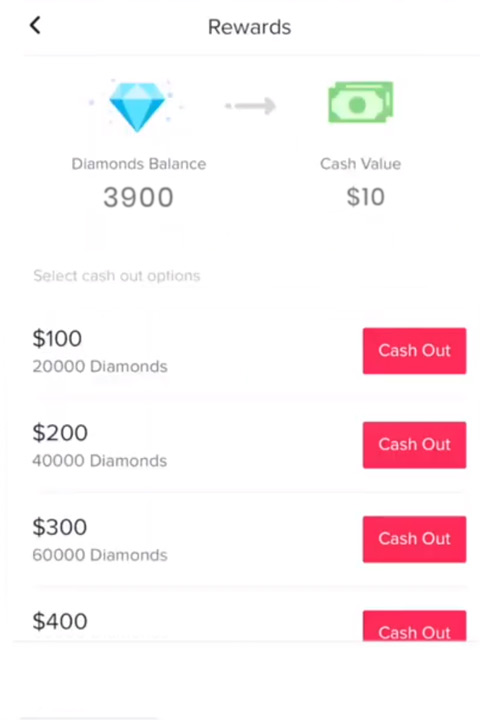 However, we observe that not that many TikTok influencers do live stream. They prefer spending more time making videos.
How to Become TikTok Famous? 14 Expert Tips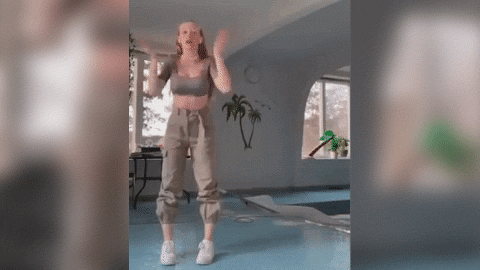 Seeing these numbers, many may wonder, 'how do I become TikTok famous?' Here are some expert tips:
Develop a niche and stick to it
Post videos every day, even if they are not reaching many people
Use hashtags to increase the reach of your content
Pay attention to trends and capitalize on them
Participate in popular challenges
Be unique and share something people haven't seen before
Livestream to interact with followers in real-time
Collaborate with friends and influencers
Pitch YouTube compilation channel your content (there are YouTube channels that compile and share popular or interesting TikTok videos)
Comment on influencers' videos to get more visibility
Use the new features on TikTok (TikTok's algorithm rewards users for playing with their new features)
If you get a big viral hit, ride the wave and keep posting
Make videos that are worth sharing
Share your TikTok videos on other social media channels
Over to You!
TikTok is a rising social media channel that presents many exciting opportunities for content creators and brands. The TikTok influencers market is getting more mature, and brands see the impacts influencer marketing on TikTok brings to their business.
No matter if you are an aspiring TikTok creator or a brand owner, you can utilize Tiktok to monetize.
Did we miss anything? What do you think about TikTok? Comment to let us know!