Businesses can use HR and payroll software to manage employee files, schedule and track hours worked, and generate payroll reports. These tools provide businesses with many benefits, including increased productivity, organization, and compliance with regulations.
Freshbooks is a popular cloud-based business accounting software for small businesses. It has hundreds of free trial and paid apps available. However, not every business has the same needs or budget constraints, so some people may need to explore other options to find the most suitable software.
Below is a list of the 10 best alternatives to Freshbooks that you should consider if you want to simplify your accounting and financial management process.
Why Freshbooks?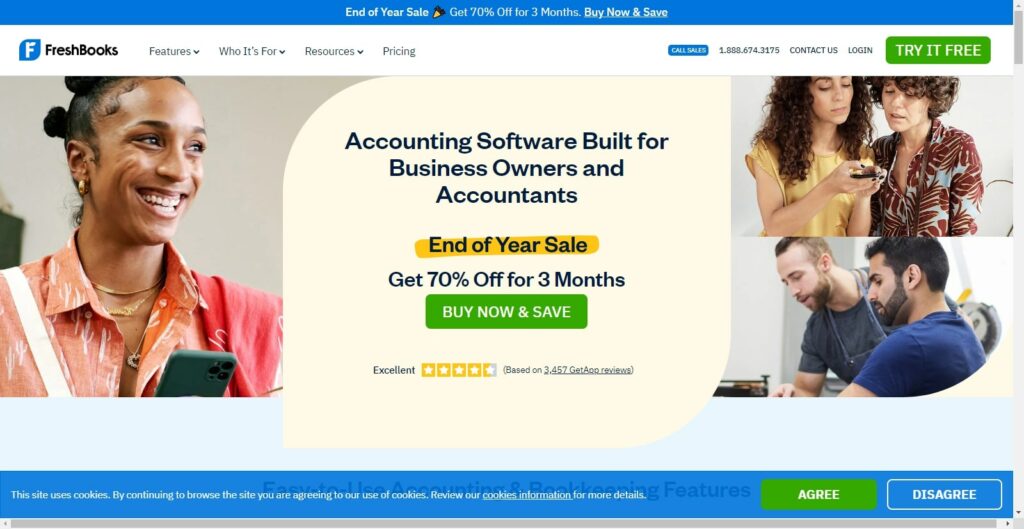 Freshbooks remains one of the most sought-after software by startups needing accounting tools compatible with all devices. Most businesses opt for Freshbooks since it automates billings and payments.
Key features of Freshbooks include:
Time tracking features that allow you to track various tasks' progress
Expense tracking and reporting features to easily categorize expenses, follow them and generate relevant reports
Invoice generation tools to create professional invoices and send them out via email
Automated payment collection services to receive payments from clients using credit cards or PayPal
Intuitive interface that makes it easy to use and navigate through the platform
Why Look For An Alternative To Freshbooks?
Freshbooks might not be the most fitting solution for businesses with significant operating expenses and extensive support needs.
FreshBooks' mobile app has limited capabilities, and its web interface can be cumbersome. It also lacks crucial features offered by top FreshBooks competitors.
Top Freshbooks Alternatives
Quickbooks Online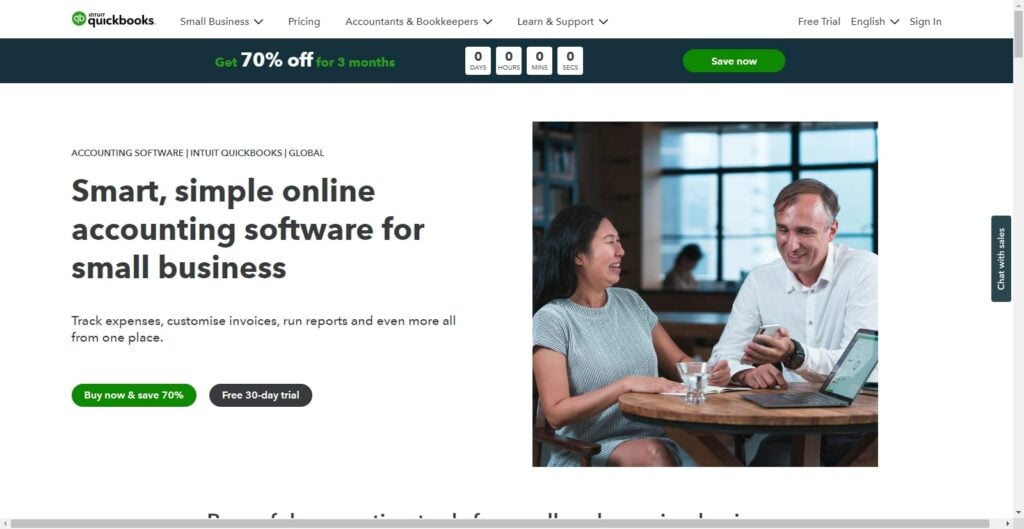 QuickBooks Online is a scalable accounting software for small businesses. It tracks sales and expenses, pays employees, manages customer lists, and generates invoices.
The software also helps small businesses save time and money by integrating everything they need on one platform for easier access.
QuickBooks Online Features
Task management and time tracking tools for effective task and work hours management
Expenses and inventory management features keep track of all the business expenditures
Invoicing and payment tracking features to track payments easily, collect outstanding amounts and send out professional invoices
The mobile app helps you save time and stay on top of your finances from anywhere, anytime
QuickBooks Online Pricing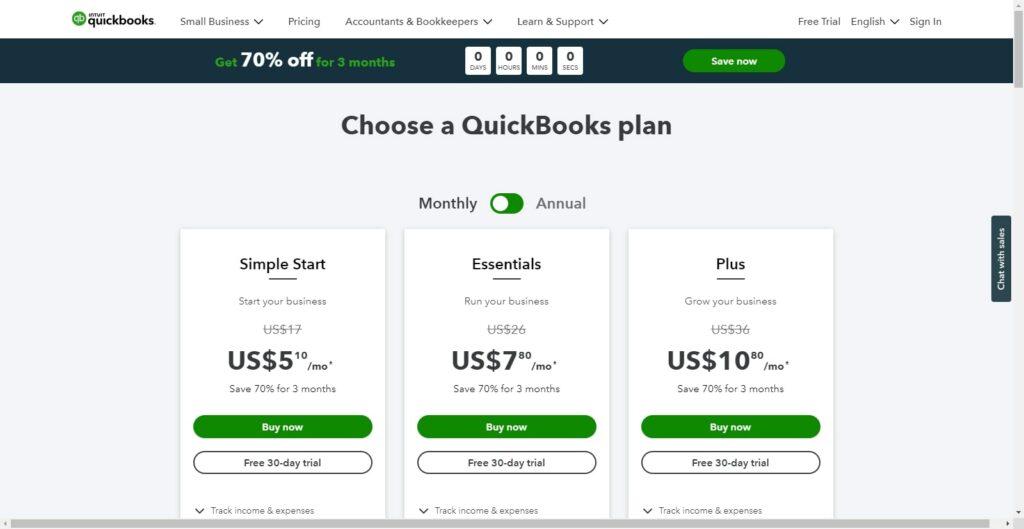 QuickBooks has three pricing structures: Start, Advanced, and Pro. Here's what you get from each:
Start: Starts at $4/month and offers options to track income and expenses and send custom invoices and quotes. It cannot accommodate more than one user
Advanced: Starts at $7/month and offers features like insights, reports, multi-currency, and employee management. It can accommodate up to three users
Pro: Starts at $10/month and offers tools like recurring transactions, inventory, projects, budget, and vendor management. It can accommodate up to three users
QuickBooks may discontinue access to add-on services on the QuickBooks desktop for Windows 2020 by the end of May 2023. If you don't use any paid services for QuickBooks Desktop for Windows 2020, this move will not affect you.
QuickBooks Online vs. Freshbooks: Why is QuickBooks Online better?
Unlike FreshBooks, QuickBooks has enhanced functionality and scalability. Small business owners can track sales, getting a fully customizable platform and an organized system to accommodate higher figures, accounting data, and sales.
Quickbooks Online wins in In-depth Accounting.
QuickBooks Online offers in-depth accounting to streamline your business functions and maintain a seamless accounting process. You can track your financial statements, invoices, and payments and automate tasks to maximize efficiency.
Who is QuickBooks Online for?
QuickBooks Online is a great bookkeeping software for small and medium enterprises because it allows them to streamline business expenses. If you need top accounting software that can track your overall financial transactions, you can use QuickBooks Online.
OnPay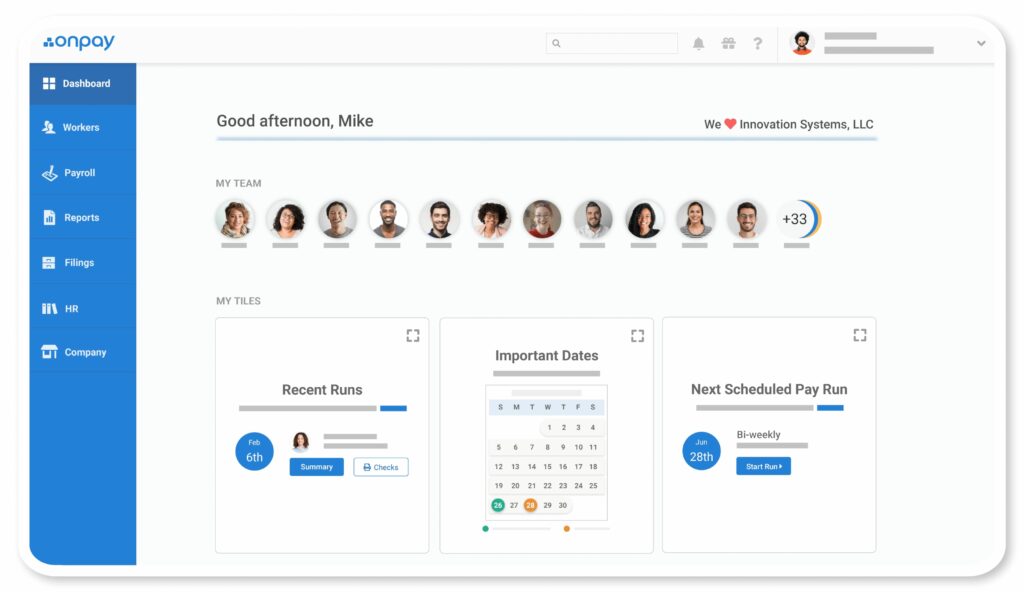 OnPay is a cloud-based invoicing and payment software for small businesses. It allows you to create professional invoices and track customer payments, making it easier to comply with financial regulations.
OnPay Features
Full-Service payroll to efficiently manage your employees and pay them on time
Error-Free invoice and statement generation to keep your finances accurate
Automatic new hire reports taking care of your crucial new hire paperwork
Automated tax filings and filings save you the time you need for wealth management
OnPay Pricing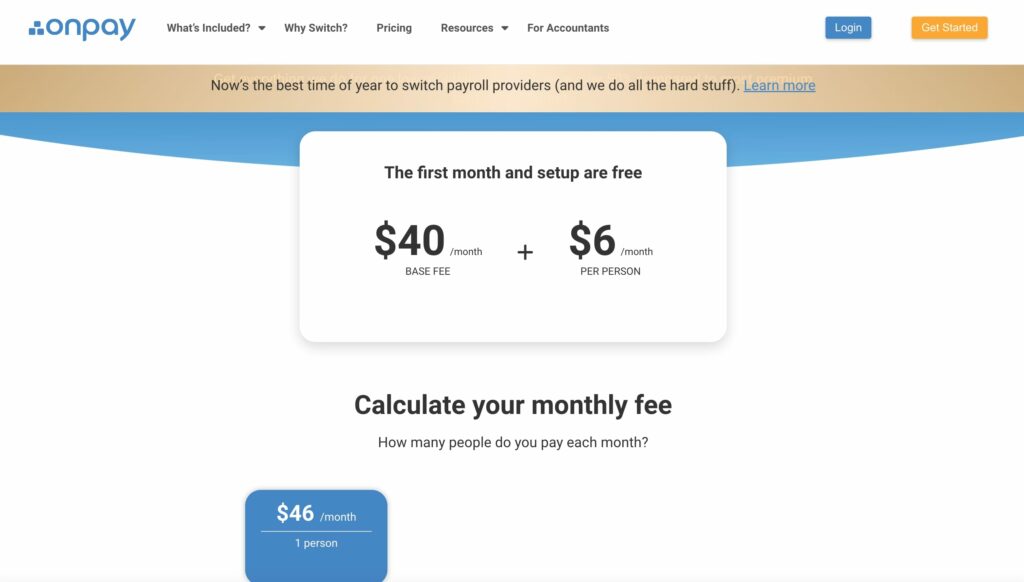 OnPay charges $40 plus $6 per person per month. It offers invoices, statements, quotes, and payment options for all employees and student employees.
OnPay vs. Freshbooks: Why is OnPay better?
Onpay is easier to use and manage. It has advanced features such as annual tax filings and automated payroll, which can be great for growing businesses.
OnPay wins in Payroll Services.
OnPay is among the top FreshBooks alternatives for payment management. It provides a full-service payroll solution, simplifying the management of employees' salaries and wages.
OnPay has a more intuitive platform with standard invoices, billing rates, and analytics. It also offers seven end-of-the-year payment reminders for very small businesses.
Who is OnPay for?
OnPay is an ideal solution for small business owners with little business accounting and billing experience. With its cloud-based technology, the system allows you to send unlimited invoices, track expenses and set up online payments.
Related: 6 Best Trinet Competitors & Alternatives for 2023 (Compared)
Zoho Books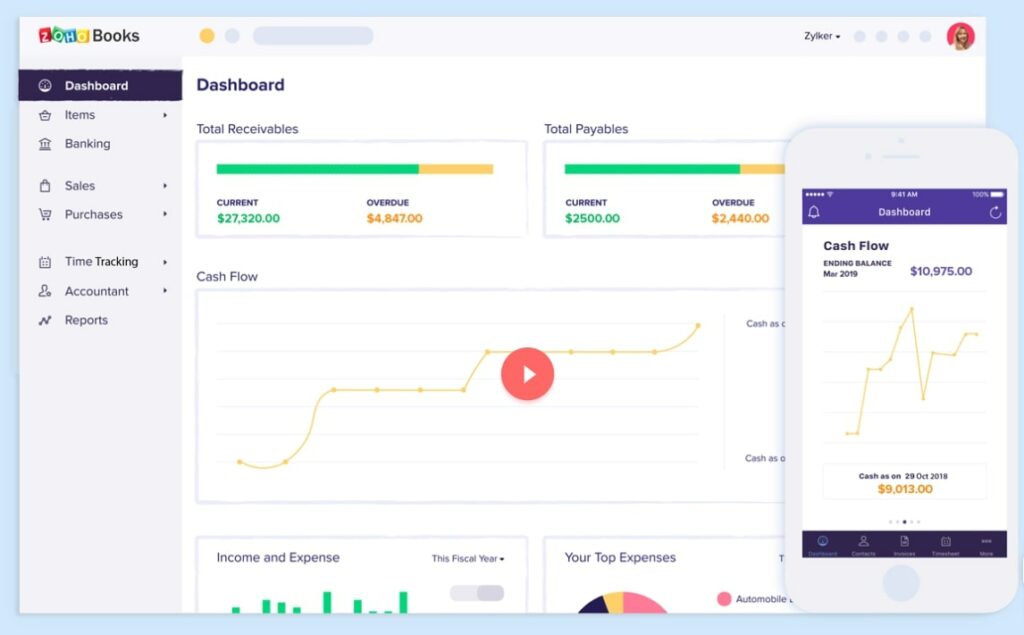 Zoho Books is a one-stop solution for invoicing, time-tracking, project management, and cash flow management. It allows you to manage your finances, automate business workflows, and consolidate data from different departments.
With Zoho Books, you can quickly analyze financial data and get insights into your company's performance, from negotiating deals to raising sales orders and invoices.
Zoho Books Features
Comprehensive cloud accounting to track your business's financials
Built-in inventory management to track your business's inventory and take advantage of bulk discounts
VAT Compliance and tax filing to save time while filing VAT returns
70+ financial reports to help you oversee your business performance for better decision-making
Zoho Books Pricing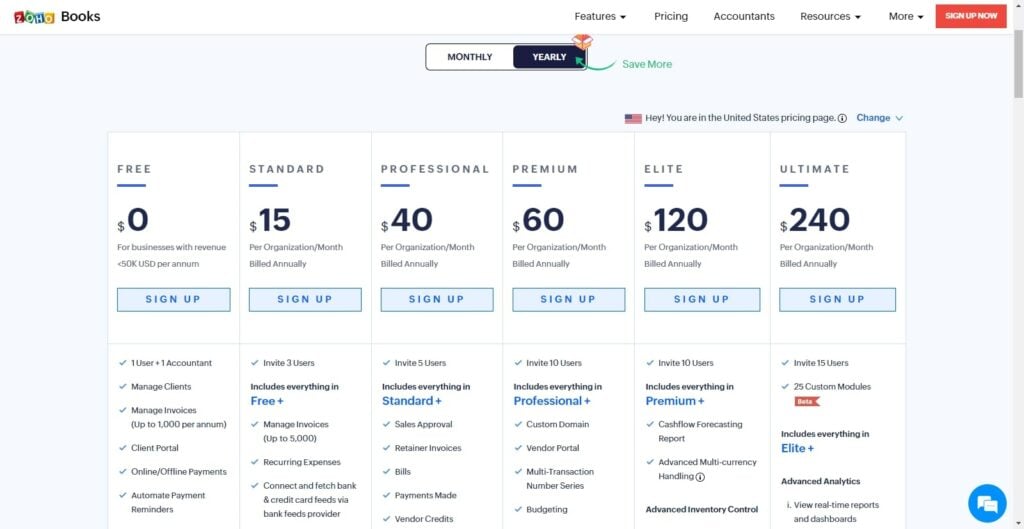 Standard: starts at $15 per month and offers invoicing, time and expense tracking, accounting, and basic reporting
Professional starts at $40 per month and offers everything from standard plus advanced features to help analyze your financial data.
Premium: starts at $60 per organization per month and offers a custom domain, vendor portal, multi-transactional number series, and more
Elite: starts at $120 per organization per month and offers a cashflow forecasting report, advanced multi-currency handling, and more
Ultimate: $240 per month offers everything from professional plus advanced features such as forecasting, inventory management, and purchase order management.
Zoho Books vs. Freshbooks: Why is Zoho better?
Zoho offers a free trial version and a VAT tool that lets you ensure VAT and tax compliance. It's excellent for businesses with branches in different regions. The system offers inventory management, which can help you track your stock levels and bulk purchases.
Zoho beats Freshbooks in Price.
Zoho is a free FreshBooks alternative, as some features of free Zoho books are offered at a fee with FreshBooks. Zoho's pricing is also more flexible, offering five paid plans for businesses of different sizes. These include Standard, Professional, Premium, Elite, and Ultimate. Also, Zoho offers a more comprehensive financial management solution to help you grow your business faster.
Who is Zoho Books for?
Zoho Books fits businesses that want to simplify their accounting management and gain full visibility into their financial data. It's also ideal for small business owners or startups with little time to manage payroll and accounts.
Bonsai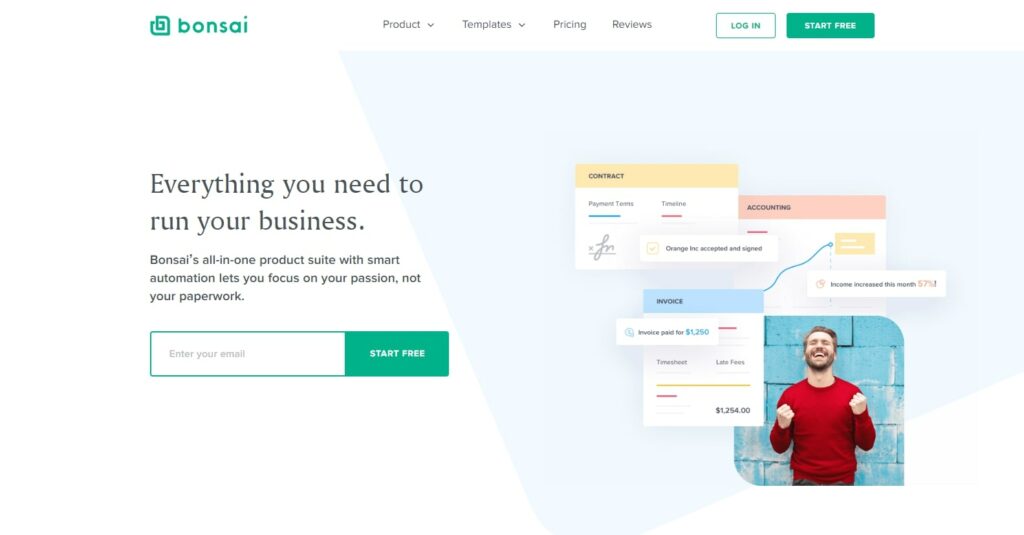 Bonsai is an all-in-one accounting software that offers a simple way to manage finances. It integrates nicely with many popular accounting platforms, such as Quickbooks, Xero, and Invoicera.
The integrations also allow you to import existing clients' information from these platforms, so you don't have to worry about keying data manually
Bonsai Features
Built-in invoice templates to send professional and customizable invoices to clients
Customizable contracts and proposals to win more work by creating, sending, and tracking proposals online
Time and project tracking to track project hours and expenses easily.
Dedicated mobile apps for your employees to easily track their time and pay stubs
Bonsai Pricing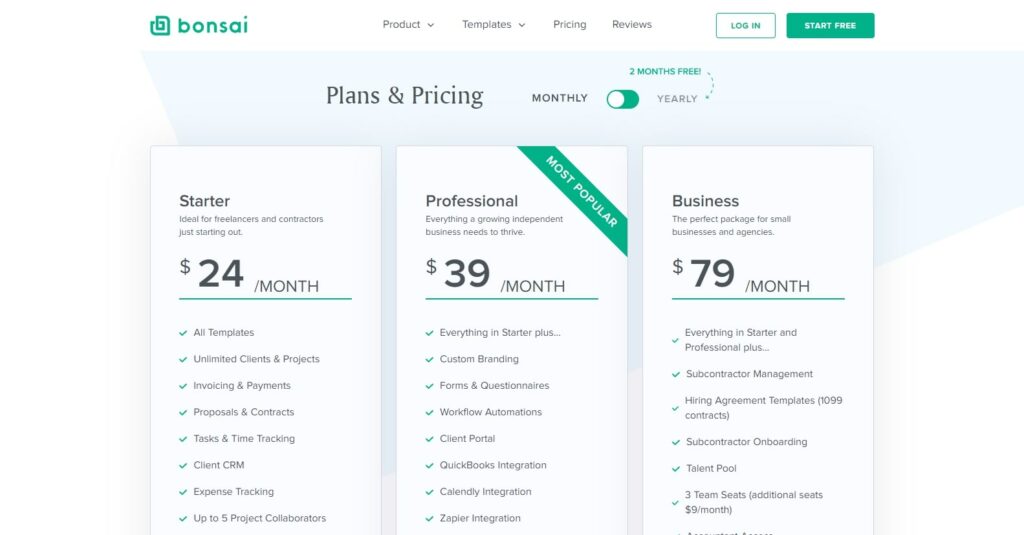 Start: $24/Month, offering email templates, client CRM, document storage, and the ability to send one PDF invoice per month.
Professional: $39/Month offering custom branding, Calendly integration, unlimited invoices, proposals, and contracts.
Business: $79/Month offering you everything from professional plus options to send estimates, invoice on a schedule, and work with clients in a team.
Bonsai vs. Freshbooks: Why is Bonsai better?
Bonsai offers customizable contracts and unlimited templates, thus saving you the time spent jotting emails and proposals. You can also upsell your clients with customizable proposals.
Bonsai Wins in Integration
In integration, Bonsai allows you to integrate other accounting software on its platform, making it easier for you to collaborate with other departments. It can integrate seamlessly with your existing accounting system enabling you to keep track of sales continuously.
Who is Bonsai for?
Bonsai is ideal for small businesses with a few clients. It allows you to manage your clients and their invoices quickly. With seamless integration, you can collaborate with other departments, which will be useful when you require advice.
Xero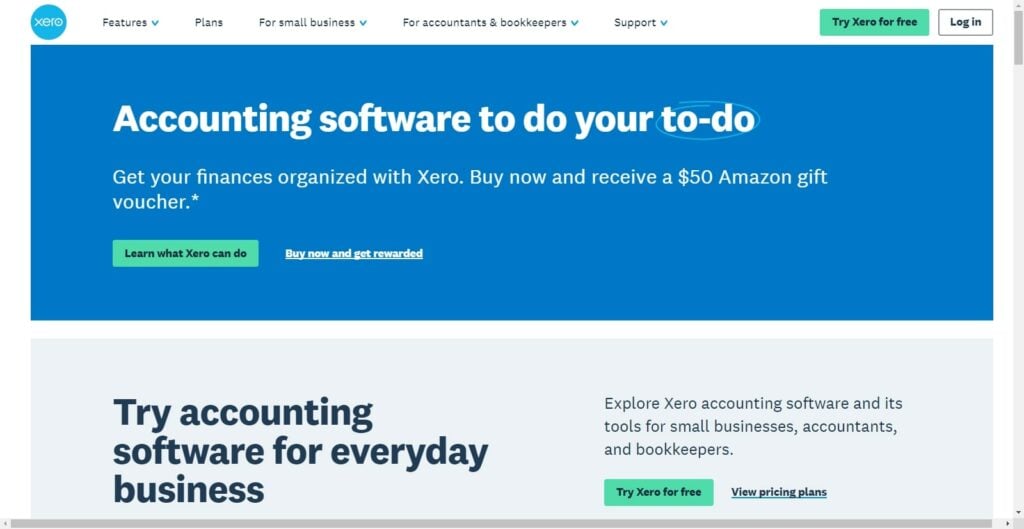 Xero is an accounting software that works well for large and small enterprises. It comprises a double-entry accounting system that helps you calculate crucial financial information such as your income, expenses, and assets. It also has an online bill pay system that lets you directly pay your invoices, saving you time and money.
Xero Features
A built-in invoicing tool to send unlimited invoices instantly.
Support for many accounting features such as client imports and more.
Easy-to-use mobile apps so you can check your business's financial data on the go.
Integration with payroll service, enabling you to pay your employees from the same platform
Xero Pricing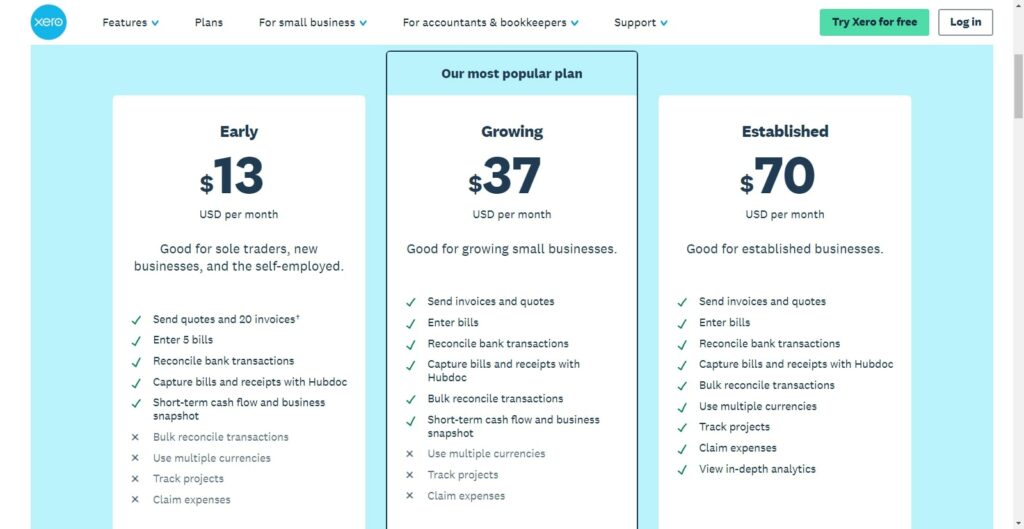 Start at $13 per month, which offers essential features like 20 invoices, bank transaction reconciliation, and more.
Advanced: $37 per month with advanced features such as project management, hire accounting, automated invoicing, client imports, and more.
Pro: $70 per month, with everything from advanced plus expense management, bank feeds, and more.
Xero vs. Freshbooks: Why is Xero better?
Xero offers a 30-day free trial to test features and use cases. It is easy to use, even for those without accounting software experience. It also allows you to track your work and expenses efficiently, as it has a built-in invoicing tool.
Xero is easier to use.
Xero is stable and does not require a lot of input from the user, compared to FreshBooks, which has a steep learning curve. It also has a payroll feature that keeps track of employees' deductions, work hours, and pays stubs. It's a fully-fledged system that helps you manage your finances in one place.
Who is Xero for?
Xero is ideal for both large and small businesses. It's scalable and easy to use for those without experience with accounting software.
Wave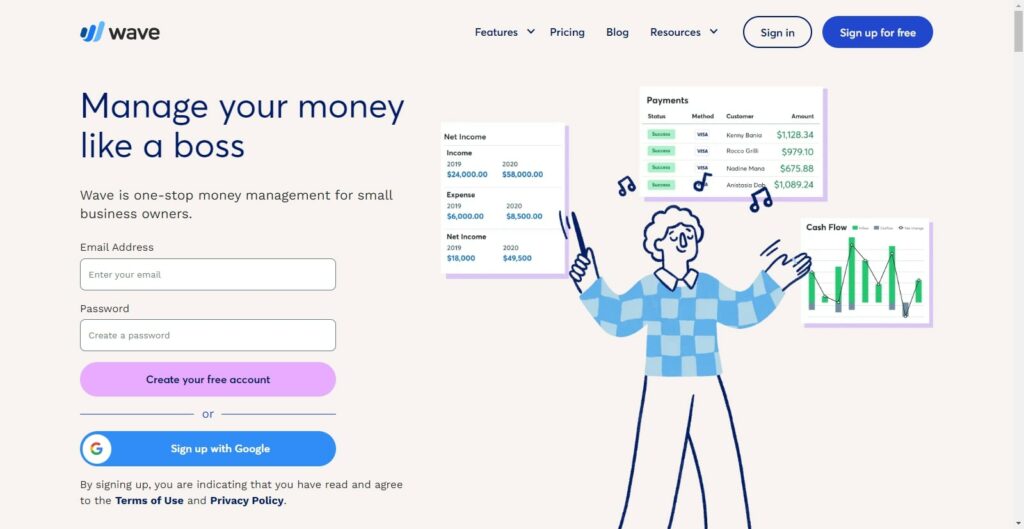 Wave is a cloud-based accounting software that offers more advanced features for free. It offers unlimited clients, invoices, data storage, and other advanced features for starting businesses.
Wave Accounting Features
A user-friendly dashboard to track your business's data easily
Unlimited client invoices to send invoices to clients in seconds
Confidentiality to send a private invoice to your client without worrying about security
Built-in invoicing and expense tracking for contractors to manage their money
Wave Pricing
Wave is a 100% free business application for its core features. You will not pay anything to use it unless you choose to upgrade. Most businesses use it to work with large financial data and analyze results.
Wave vs. Freshbooks: Why is Wave better?
Wave offers unlimited users, invoices, and data storage for free. It also allows you to send private invoices to your client so that the details of your business transactions are kept confidential.
Wave wins in Free Accounting Services.
Wave allows you to use its secure cloud platform for your business transactions, which will be helpful when you need secure HR and payroll software. It offers a free accounting system for small businesses that need to handle payroll.
Who is Wave for?
Wave is ideal for those who want to start a business or are just trying out accounting software and would like to avoid the cost of paying for it. It is also great for small businesses that want to grow fast and have many clients and invoices.
Oracle NetSuite Cloud Accounting Software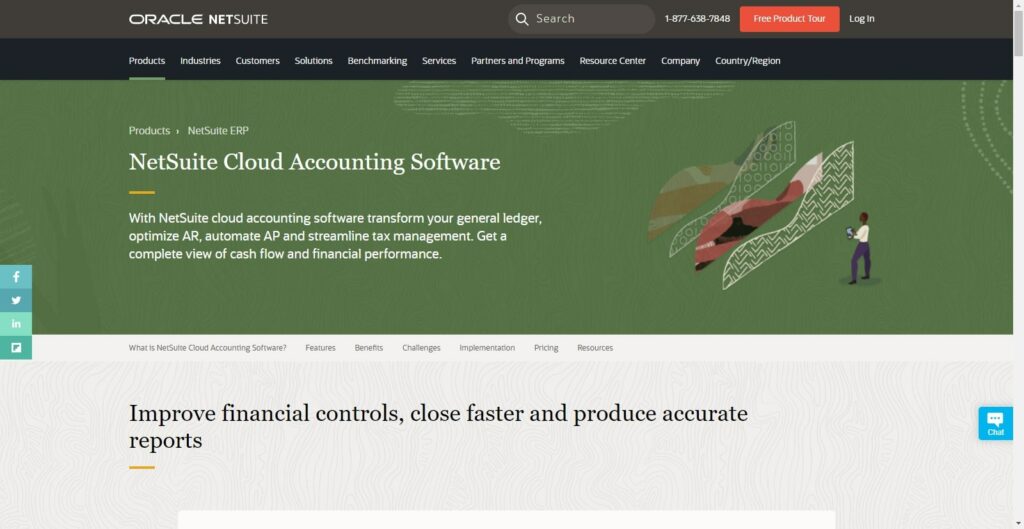 NetSuite is a comprehensive cloud-based accounting software that optimizes AR, automates AP, and provides real-time insights. It has a complete set of financial reporting features that enable you to monitor your business's performance over time and take action as needed.
NetSuite Features
A general ledger to control your business's financial data
Expense and expense summary to review your business's expenses quickly
ERP integration to integrate data with other accounting and business software that you may already have
Deductions and payments to pay employees from the same platform as you manage their deductibles
Oracle NetSuite Cloud Accounting Software Pricing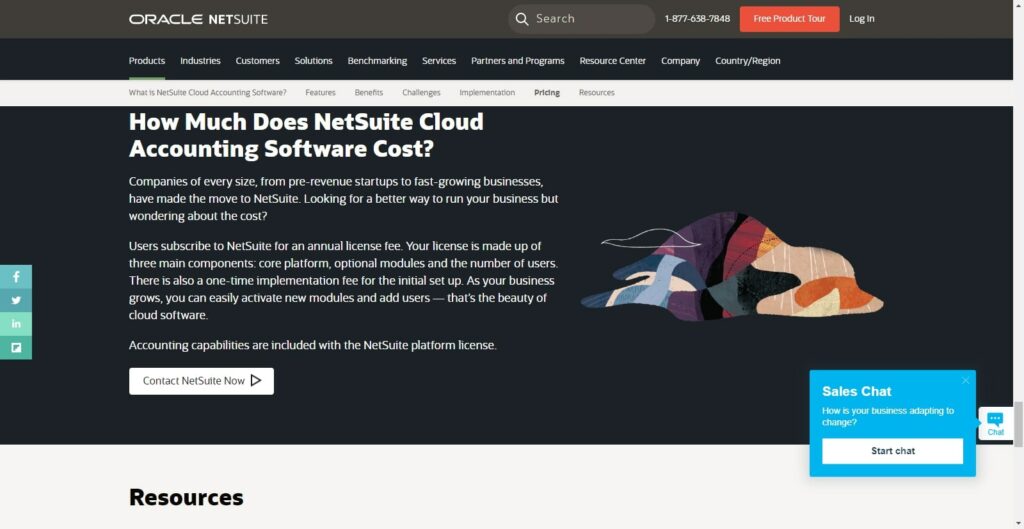 Oracle NetSuite offers a suite of services that are priced differently. You must subscribe to get an annual licensing fee. They'll license your platform based on three main components, core platforms, optional modules, and the number of users.
Oracle NetSuite vs. Freshbooks: Why is Oracle NetSuite Better?
Oracle NetSuite has an advanced financial reporting feature that provides more insights into your business's performance, helping you make better business decisions. It also integrates seamlessly with the salesforce, CRM, and ERP software you need to streamline your data.
Oracle NetSuite wins in Scalability
Oracle NetSuite has a scalable cloud-based platform that you can upgrade easily. This allows you to execute and manage your business processes faster. The system allows you to customize your business in new ways and upgrade it to suit your company's ever-changing needs.
Oracle NetSuite beats Freshbooks in Integration
Oracle NetSuite integrates seamlessly with other business software such as salesforce, CRM, and ERP. This will enable you to consolidate your data and analyze it to make informed business decisions.
Who is NetSuite for?
NetSuite is ideal for businesses that want to streamline their data and gain more control over it. It is also perfect for larger businesses that need a complete set of financial reporting tools to make better business decisions.
Sage Intacct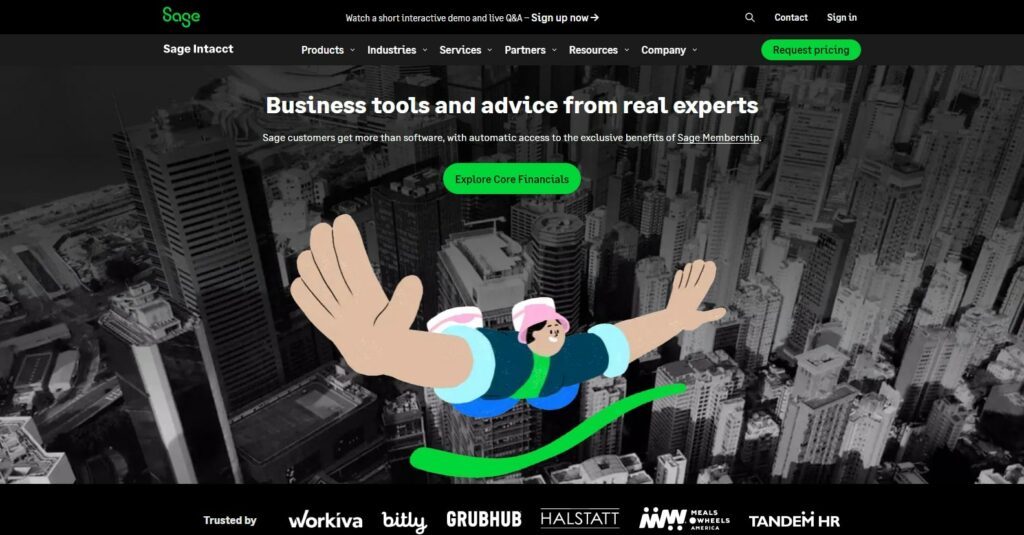 Sage Intacct is a cloud-based accounting software that offers real-time insights into your business's performance. It has an all-in-one solution so that you can settle your business's financial data, track expenses, manage sales and generate reports.
Sage Intacct Features
Complete financial management with time-saving tools and seamless workflows that you can use to gain more insights into your business's financial data
Real-time dashboard to get critical financial metrics updates ad hoc
Sales and marketing analytics to monitor your sales performance daily or monthly
Sage revenue manager lets you settle your revenue in one place and generate reports
Sage Intacct Pricing
You must contact Sage Intacct customer support to get a custom pricing quote. The overall cost of services will depend on the size of your accounting team and the modules you'd like to use.
You may also pay implementation fees, typically a percentage of your annual subscription.
Sage Intacct vs. Freshbooks: Why is Sage Intacct Better?
Sage Intacct can help you get more insights into your financial data, track expenses, and give real-time financial performance updates. It is also scalable as it has a cloud platform, so you can easily upgrade if you want more advanced functionality.
Sage Intacct Wins in Multi-Currency Management
In multi-currency management, Sage Intacct connects to currency exchange providers to make the most of your money. It also offers a unique cash-based system that allows you to manage your business's cash flow easily. Sage Intacct also has a flexible reporting tool that will enable you to create multi-currency reports easily.
Who is Sage Intacct for?
Sage Intacct is ideal for businesses with many customers in different countries who want to manage their financial data and reports easily. It is the best choice for medium or large businesses that need an all-in-one solution to settle their financial data, track expenses, and generate reports.
ZipBooks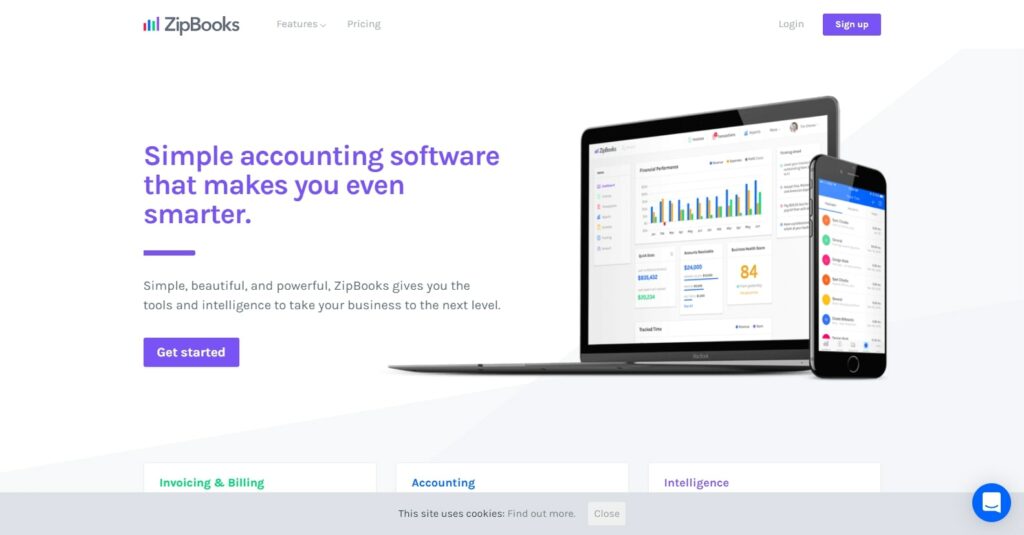 ZipBooks is a free bookkeeping and accounting software based in the United States. It helps users process credit cards, create and send invoices, track finances, and send estimates in a few minutes.
ZipBooks Features
Accounting tools to help you match your accounts payable
Intelligence tools to offer reports and insights to keep your business on track
Expenses tools help you make smart and automated expense tracking
Billing tools help you make one-time or recurring billable clients, so you get paid faster
ZipBooks Pricing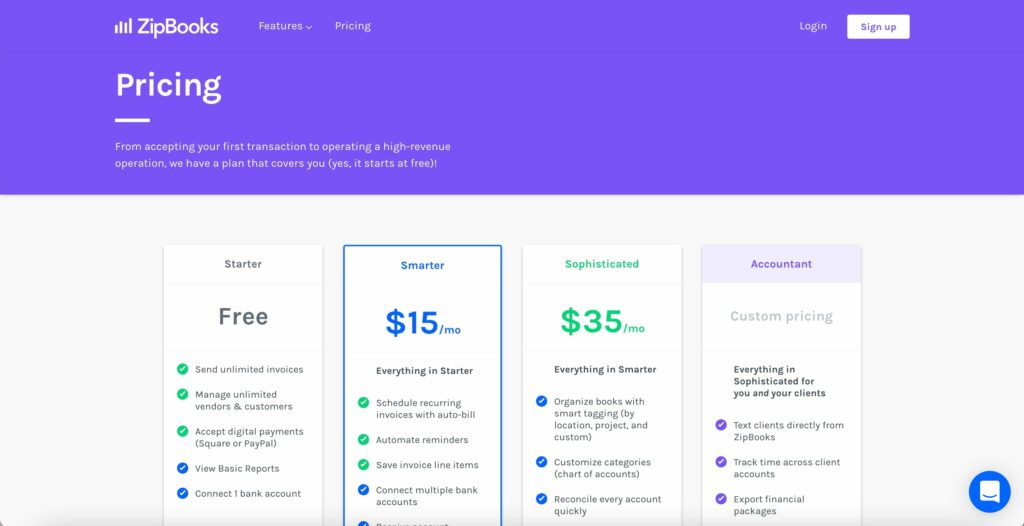 ZipBooks is free software; you don't have to pay anything to use it for a lifetime unless you upgrade it.
If you choose to upgrade it, you can pay:
Smarter: $15/month offering recurring invoices with automatic bills, reminders, and connecting with multiple bank accounts payable
Sophisticated: $35/month offering book organizing, reconciling accounts, and document sharing
Accountant: pricing TBD, offering the ability to text clients directly, time tracking, and migrating existing account data
ZipBooks vs. Freshbooks: Why is ZipBooks Better?
ZipBooks offers most features of Freshbooks for free. This makes it more desirable and offers small business owners a free trial for business accounting software. It also offers a smart way to keep billing accounts in order and get feedback.
ZIpBooks wins in Expense tracking
ZipBooks helps you pay employees, purchase supplies and equipment, and hire professional services more effectively. It records every payment, allocates expenses, saves receipts, and manages vendors you work with.
Who is ZipBooks for?
ZipBooks is for starting businesses that want to try accounting software before buying. It offers most features of premium invoicing software and has a free plan for small business owners to try.
BlackLine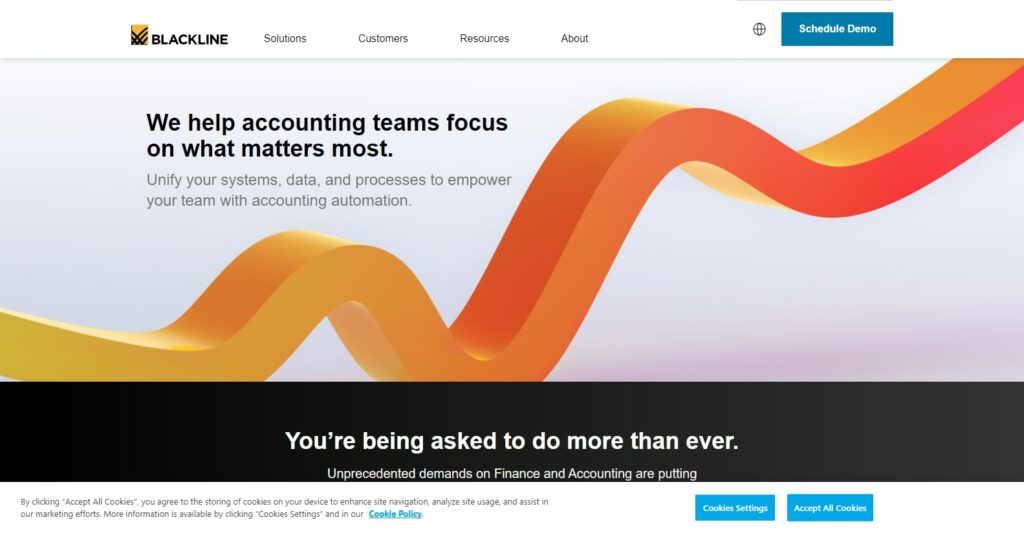 BlackLine empowers the finance function to manage and regulate the end-to-end financial process and generate complete financial reports. It has an all-in-one solution to streamline your business's accounting, payments, and invoicing.
BlackLine Features
Account reconciliation to reconcile your accounts in one place.
Audit trail to track your financial data and perform an audit trail to ensure that you have authentic data.
Invoicing to generate invoices for your customer.
Alerts to receive notifications when there is a change in your business's data.
BlackLine Pricing
BlackLine isn't clear about its pricing structure. To get a full pricing quote, you must contact customer support.
BlackLine vs. Freshbooks: Why is Blackline Better?
Blackline can help you streamline financial processes, such as accounts receivables, account reconciliation, and invoicing. It also provides several integrations with other software to get the financial reports you need to make the most out of it.
BlackLine wins in Account Reconciliation
BlackLine is more capable of account reconciliation than FreshBooks. It has a back-end accounting system that makes it easier to track your company's finances. Additionally, it offers an audit report that keeps you on the right track, especially regarding tax compliance.
BlackLine is better because it allows you to use multiple accounts for different expenses, which can be helpful for your business.
Who is Blackline for?
Blackline is ideal for smaller businesses wanting to manage their accounts receivables, account reconciliation, and invoicing efficiently.
It's also the best choice for medium or large businesses that need an all-in-one solution to settle their accounts receivables, reconcile accounts, and generate invoices.
Conclusion
In a fast-paced business, financial tools such as the ones listed above can significantly benefit startups and large businesses by consolidating data and reducing the time spent paying taxes.
The best FreshBooks alternatives above can be used differently or in combination. Select the software that is best for you based on your financial constraints and business needs.
Choose a software that will be an excellent addition to your business's development if its features meet your needs. If you desire a more efficient company, you should not overlook the importance of having financial software.