Looking for a Canva tutorial and how to get Canva Pro at discount?
I'm a big fan of Canva Pro. I love how easy it is to create graphics, visual content, and other design assets for my blog posts and website images. It's fair to pay $12.99 a month for it, but what if you can get it at 60% OFF (about $5)?
What's even better – on top of the discount, you'll get another $5 instantly in cash following my guide. With this Canva Pro pricing secret, I'll show you how to do it!
You can get your free Canva Pro trial here!
What is Canva
Canva is an amazing graphic design tool that allows you to create resumes, infographics, business cards, flyers, presentations, and more. They have a variety of professionally designed templates for you to use!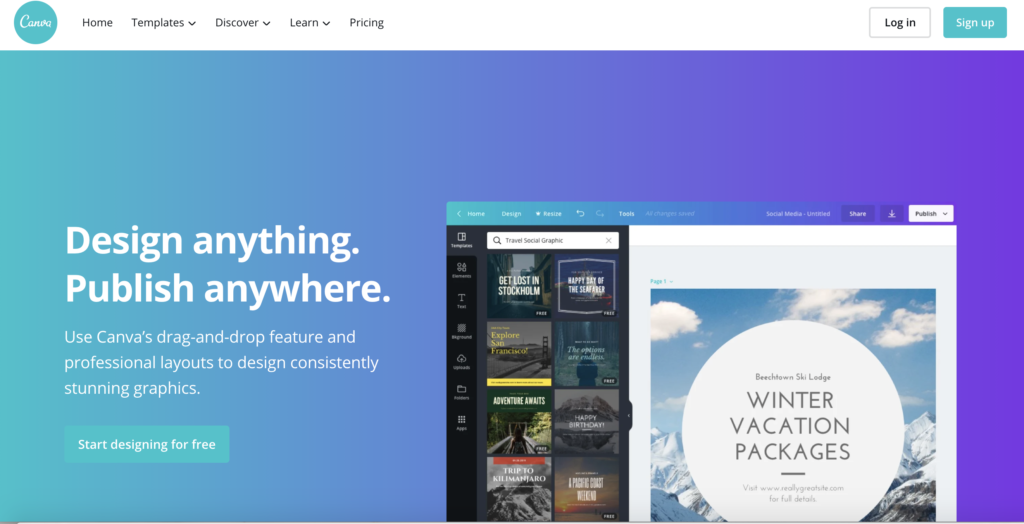 You can even upload your photos and add them to Canva's templates using a drag-and-drop interface – it's like having a basic Photoshop version that doesn't require any extensive photo editing skills!
Further read:
How to Use Canva? Canva Tutorial for Beginners
What is Canva Pro
Canva Pro is the premium plan of Canva that comes with more digital assets, including photos, templates, and graphics. It also has more advanced features for folders and collaboration.
You can get your free Canva Pro trial here!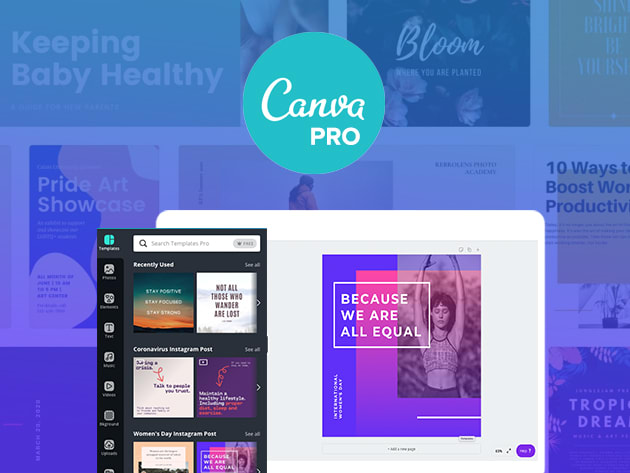 With over 30 million monthly users across 190 countries, Canva Pro has supported 3 billion designs to date. It's an excellent tool for both web and print media designers!
How much is Canva Pro?
Canva Pro costs $12.99 per month. But if you pay annually, you save 16%, so it's only $9.99 per month. 
Besides, they have a Canva for Teams plan which costs $14.99 per month for the first five people.
The Canva Pro plan is excellent for most users. The Canva for Teams plan is designed to provide better value for teams of 2 or more.
Canva Pro Monthly Price: $12.99
Canva Pro Annual Price: $119.99 (=$9.99 per month)
Canva for Teams Monthly Price: $14.99
Canva for Teams Annual Price: $149.9 (=$12.49 per month)
You can get your free Canva Pro trial here!
Is Canva Pro Worth It
Is Canva Pro worth it? In short, Canva Pro provides full access to its premium features that allow you to create professional designs. In our opinion, it's totally worth it.
Now, let's look at Canva (free version) vs. Canva Pro!
Digital Assets
Canva: Access to 4 million photos, videos, and graphics. Uploading your photos or graphics is free and buying premium materials starts at $1.
Canva Pro: You can create a professional-quality project with the help of 75+ million stock photos, illustrations, icons, videos, and more for no extra charge!
Templates and Design Types
Canva: Access to 250,000 free templates and 100+ design types such as social media posts, presentations, resumes, and more!
Canva Pro: Access to 420,000 free templates with new designs daily and all design types!
Brand Kit
Canva: You can't upload fonts and transparent logos. And you can only create one color palette with up to three colors.
Canva Pro: Well, you can stay on-brand with Canva Brand Kit! Upload your logo files and fonts, and create up to 100 color palettes.
Fonts
Canva: Access to a limited library of fonts.
Canva Pro: Access to the complete library of 1000+ fonts and being able to add your fonts!
Elements
Canva: Limited free elements.
Canva Pro: Unlock hundreds of thousands of exclusive design elements.
Resizing
Canva: You can't resize your existing designs. If you want to reuse your design for different purposes or channels, you'll have to start over.
Canva Pro: You can use the magic resize function to speed up your design process! Just upload a file and choose how you want it for multiple platforms. You won't have to spend time manually adjusting sizes.
Transparent Background
Canva: Not available.
Canva Pro: This one's a real game changer! With just one click, you can make your background go away. It's perfect for when you want to save graphics like logos in a transparent background!
Team Access
Canva: Share a link to your designs for a team member to view or edit.
Canva Pro: You can save designs as templates for your team to use.
Storage
Canva: 5GB of cloud storage. If you handle multiple projects or upload lots of images, videos, and audio, you may have to clear your upload library quite frequently.
Canva Pro: 100GB of cloud storage. You'll never have to worry about your digital content running out of space again!
Folders
Canva: You can create three folders.
Canva Pro: Create unlimited folders to organize your design projects!
Canva Pro Features Summary
Access to the complete digital assets library – 75+ million stock photos, illustrations, icons, videos, and more!
Access to 420,000 free templates with new designs daily. 
Create your brand kit with 100 color palettes to define your brand's visual identity.
Access to 1000+ fonts and upload your fonts.
Access to the entire element library.
Magic resize
One-click transparent background
Save designs as templates and can share them with your team
100GB cloud storage
Unlimited folders to stay organized
Canva Pro Free Access
Hop on board for a free trial of Canva Pro and see if it's right for you! This is a great way to experiment with all that it has to offer. You can cancel the trial anytime before your trial is up.
You can get your free Canva Pro trial here!
How to Get Canva Pro at $5
Here's how I get Canva Pro at 60% off! Sign up for GoCashBack with this link here. You will get a $5 cash bonus only if you sign up with this link. You may also use my referral code: V6PGVF when signing up to make sure you get the $5 signup bonus.
After you sign up, search for Canva. And you'll get 60% of your monthly fee back when you purchase through your account.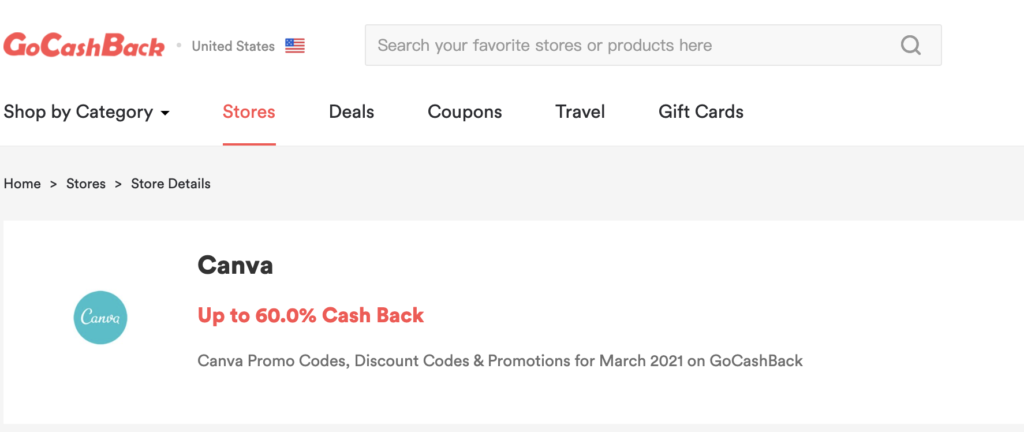 Sign up for GoCashBack here.
Conclusion
I hope you've enjoyed my review and now know the difference between Canva Pro and the free version.
Do I think it's worth paying for the Pro plan? Definitely! It has excellent features that make it one of my favorite blogging tools. If you use a lot of images in your blog or website, then this is a must-have.
And with this Canva Pro pricing secret guide, you can get it for just $5/ month only!
Further read:
How To Use Canva? Canva Tutorial For Beginners To Graphic Design Online
15 Best Graphic Design Software For 2022 (Free And Paid)
What Is WordPress? A Beginners' Guide To Start Using WordPress
10 Ways to Make Money Online Right Now (US$10k+)
25 Best Things To Sell On Etsy To Make Money
What is Shopify and How Does it Work? Sell and Make Money on Shopify