If you're a digital nomad or someone who wants to be one soon, then this blog post is for you. We've compiled 24 of the best digital nomad jobs that will let you work from anywhere.
But first, what is a digital nomad?
What is a Digital Nomad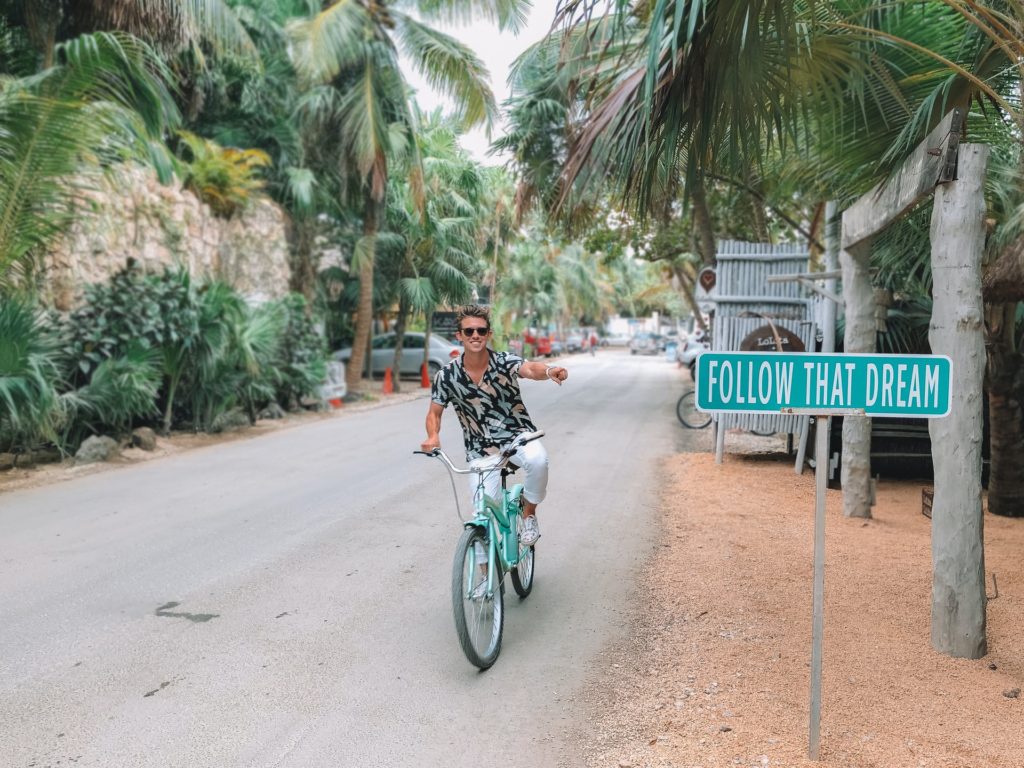 A digital nomad works remotely, usually from a home office, coffee shop, or a hotel when traveling. They can work anywhere in the world that has an internet connection and good cell phone coverage. This means they can live on their own terms, traveling wherever they want to go and working whenever they feel like it. The best thing about this type of lifestyle is that there's no commute time or wasted hours sitting at a desk!
Best Digital Nomad Jobs
Teaching languages online
Teaching languages online is one of the easiest ways to make a living as digital nomads. You'll be able to charge at least $20 per hour and enjoy freedom with your hours, lesson plans, and rates!
Many online platforms, like Preply, always welcome new tutors to sign up and match them with students. It's completely free to join.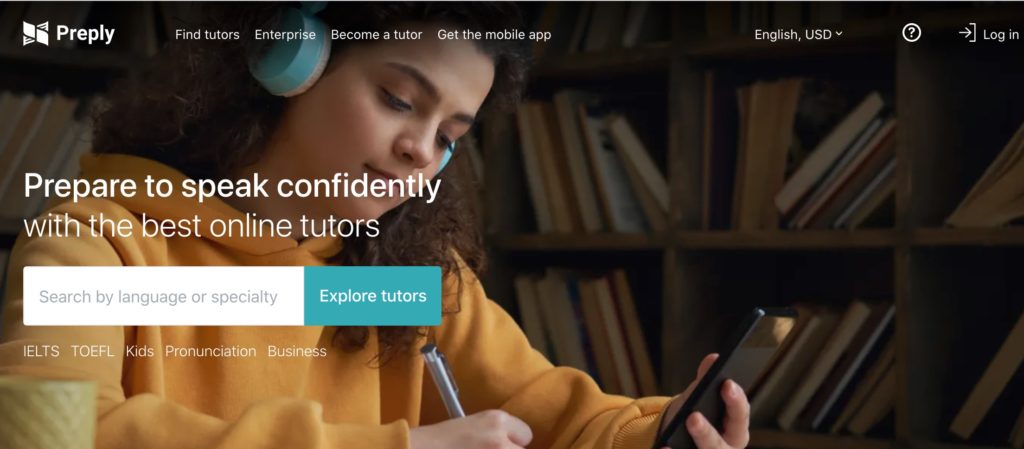 Blogging
Blogging to make money online is nothing new. But what I didn't know before is that you can make LOTS OF money from blogging. Some popular blogs make $10,000+ or even $100,000+ PER MONTH. And the best part of it? It can be completely remote. That's why this is one of the best digital nomad jobs.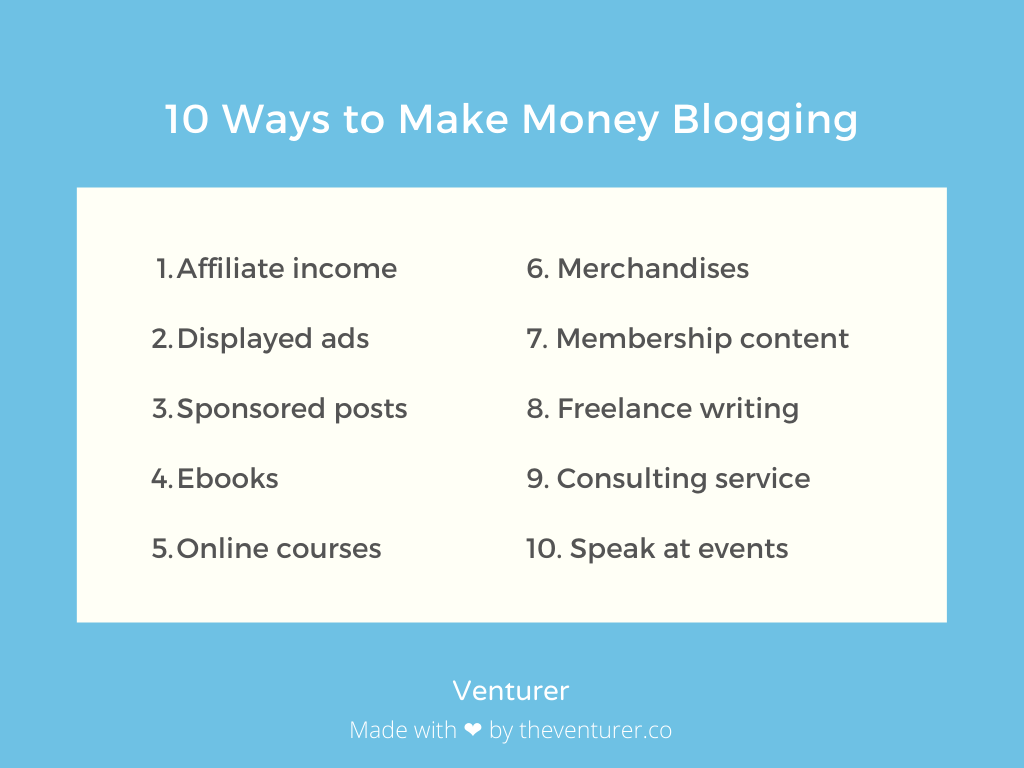 How do blogs make money? Primary income sources of blogs are advertising and affiliate programs. As a starter, you can join Google AdSense to place ads on your website. As your website traffic grows, you can join other ad networks like Mediavine, which give you better RPM (Revenue per mille, the estimated earnings per every 1000 impressions.)
You can start a WordPress blogging site using Bluehost for $2.95 a month.
Dropshipping
Dropshipping is one of the easiest ways to open an online store. It allows anyone to start with minimal startup costs, no inventory storage fees, and huge profit potential in only a few hours! It means that you can run an online store completely remote, making it one of the best ways digital nomads make money.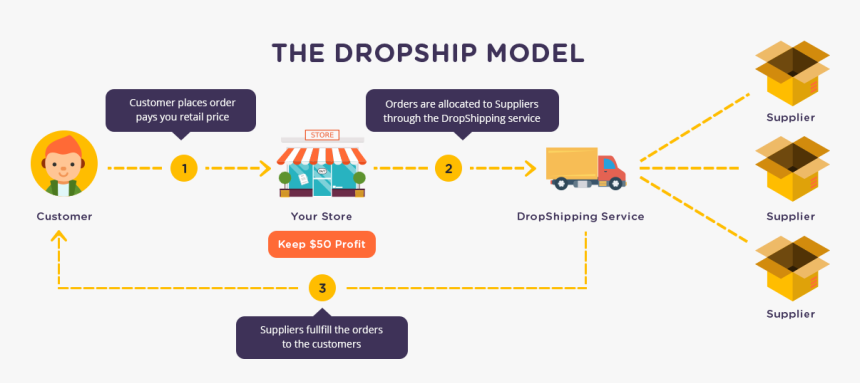 Dropshipping is also known as fulfillment retailing. Instead of holding onto inventory and stocking items on shelves for customers to find, dropship businesses outsource their orders straight from suppliers to buyers.
A drop shipper receives orders from customers and sends them off to a supplier, who then packages up an item and directly ships it to customers. Therefore, as a drop shipper, you only need to take care of the selling and marketing part.
You can get started with Spocket – which offers premium quality products from the US and EU. If you prefer an off-the-shelf solution, you can check out Alidropship.
Selling digital products
You don't have to limit yourself to selling physical products. If you can create an online course, write a book or produce other digital goods, this may be your ticket into the e-commerce niche.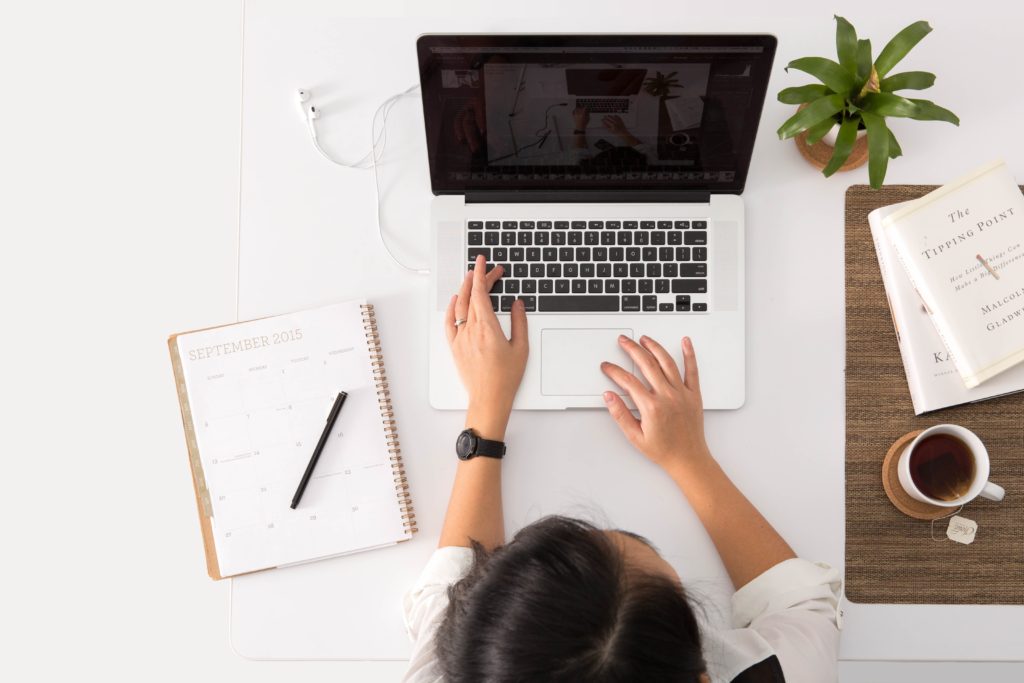 The best part about selling digital products is the high-profit margin. For example, if you're creating an online course, the major cost involved would be your time to produce the course content initially. Some would choose to invest in hiring a professional freelancer to help. But after setting things up with a good online course builder, you can enjoy a high profit margin compared to selling physical products since there are no production costs involved for any additional unit sold.
Here is a list of digital products you could consider selling:
Online courses
Ebooks
Lightroom presets (many sell them on Etsy!)
Photos and Images
Stock footages
Instagram influencer
On average, Instagram influencers are paid $30,000 to $100,000 each year by mentioning products on their account. A post sponsorship is a significant income source for many travel, beauty, and fashion influencers who earn big bucks promoting brands in their niche.
As a social media influencer, you will need to create high-quality content with an engaging and charismatic appeal consistently. Though it may not happen right away, if you can do this successfully over time, then your followership will increase, translating into monetizing opportunities for yourself.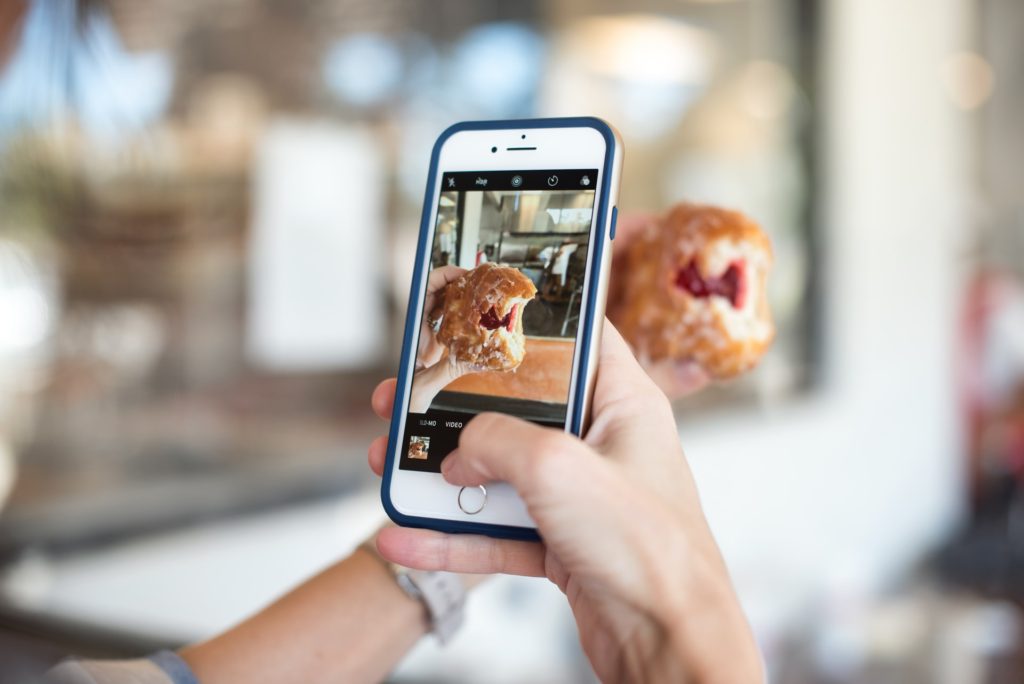 More importantly, though, advertisers these days are beginning to work more closely with micro influencers (accounts with 1k – 10k followers). This means that you don't need 100k followers to make money as an Instagram influencer. You can monetize your influence right away if you have 1k+ followers!
YouTuber
Similar to becoming an Instagram influencer, you can monetize your content by becoming a YouTuber. There are more ways YouTubers make money, and one of the top ways is by displaying ads on YouTube videos.
Other ways YouTubers make money are similar – such as brand sponsorships, selling merchandise, and joining high-ticket affiliate programs.
Here's our guide to starting a YouTube channel for beginners. This includes details on how to set it up for success and paving paths to profitability.
Social media manager
If you're interested in the social media world but prefer staying behind the camera, becoming a social media manager is for you!
You can manage social media accounts for brands, businesses, or even influencers. There is rising demand for freelance social media managers, especially for small businesses that may not have the budget to hire one in-house.
The social media manager takes care of a lot of stuff, like designing the strategy for all platforms and creating posts with fresh ideas to keep followers interested. They also create graphics or outsource them while analyzing past successes, so they know what works best!
Freelance writer
Being a writer can lead to living the digital nomad lifestyle. There are so many different types of writers, but one thing is for sure: you can't go wrong with this career. It's a job that will allow you to travel while still making enough money to support yourself (and even save up).
Copywriters: are very high in demand by brands and companies.
Technical writers: work includes helping an audience understand complex subjects like math or science.
Freelance writers: you can look for short-term projects on sites like Fiverr
Report writers: write articles, white papers, and reports according to customer needs.
What do all these jobs have in common? They offer some pretty fantastic opportunities!
You might find work writing for an agency or company where your tasks will be more specific. Still, there is always room for freelance projects, which allow greater freedom in what project you take on next while also giving some extra income from home if necessary!
Programmer
With so many remote programming jobs opening every day, there are countless opportunities for you to find a job that can be done from anywhere in the world.
There is an abundance of websites dedicated specifically to finding these positions. They all have different listings depending on where you live or what kind of work experience you may already possess. One of the websites is Toptal.
Toptal is a place where businesses and organizations can hire top freelancers to help them complete their work. You can expect to earn $60-$150/hour or more by registering as a developer.
Marketing consultant
Like a social media manager, you can become a marketing consultant who takes care of marketing aspects for brands and businesses.
You can take different types of projects, such as designing email marketing campaigns, paid ads, SEO, SEM, and more. You can earn anywhere from $25 per hour to $350 per hour, or even more, depending on your experience, project scope, client locations, and more.
Digital Nomad Jobs
Freelancing
Freelancing is the perfect option for those who like to multitask and are not afraid of working with different people. You can find many online platforms which help freelancers connect by providing customers. Some popular ones include Fiverr, Upwork, Freelancer, etc.
Taking online surveys
If you're looking for a way to make some quick cash and don't mind filling out surveys, then one of the digital nomad jobs for beginners is on survey sites like PrizeRebel, Idle Empire, and Swagbucks!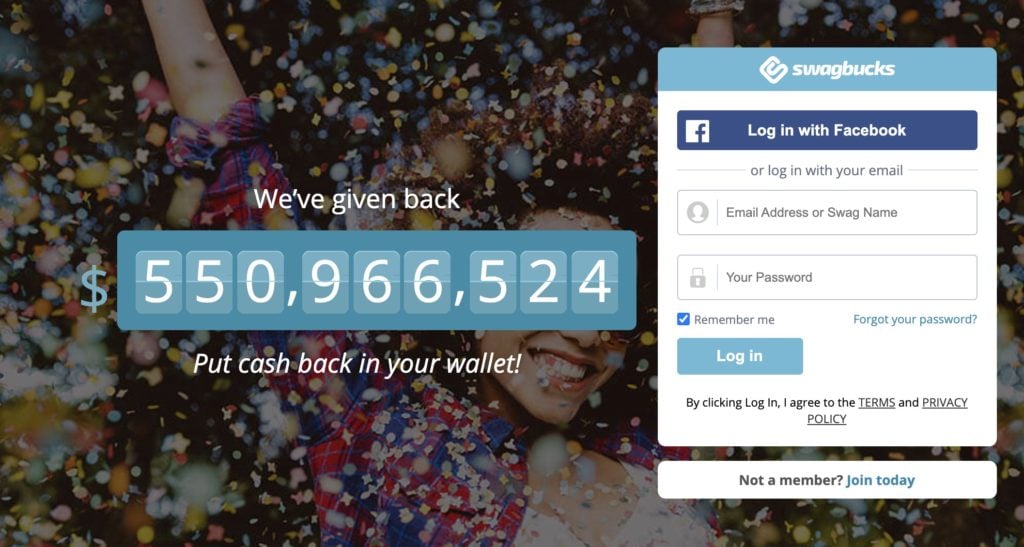 You get paid to share your opinions about brands' products or services with them to help their research, all from the comfort of your own device. There are almost no requirements other than an email address so that anyone can do this work – even at home!
Cryptocurrency trading
One of my favorite parts about being a digital nomad is the opportunity to explore different careers. I am not a cryptocurrency expert, but if you are looking for something new and exciting, trading might be for you! To start your career as a successful trader, there are three things that it will take:
1) understanding crypto markets
2) following trends
3) technical knowledge.
Cryptocurrency trading can be a steep learning curve, but it's worth the effort. Here are some of my favorite places to start: Coinbase and Binance.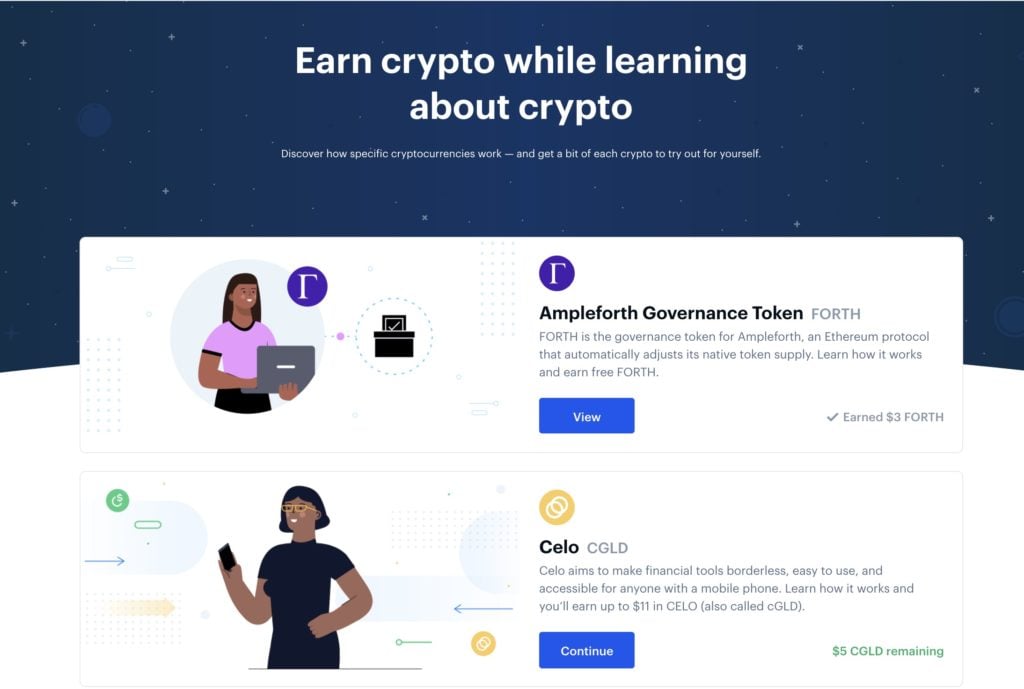 The best way for me to learn about crypto is by starting in two key areas – at an exchange or through educational content on YouTube channels like Altcoin Daily.
Virtual assistant
A virtual assistant is a person who does various small tasks from the comfort of your own home. They can assist clients no matter where in the world they are located at! All that's needed for this type of work-from-anywhere job role are an internet connection and computer skills. It's one of the best digital nomad jobs for beginners.
A virtual assistant (VA) specializes in providing administrative support through communication channels such as email or chat apps like Skype, WhatsApp, and Slack while working remotely with their client base on projects ranging from social media management to customer service queries.
Places to start: Fiverr, Upwork, Flexjobs.
Translations
The work-from-anywhere freelance translation job is excellent for those who speak multiple languages fluently.
Some countries require the translator have some qualifications before they can translate legally. But in many countries, anyone can translate, so this only means finding customers who are willing to pay for translations. And since it's remote work, there isn't much of an issue with location!
Video editing
Video jobs are the way to go! There's a massive demand for video editors and producers, so if you're looking for your next gig, this is it.
You may not be a video expert, but that doesn't mean you can't explore this area of expertise. Many beginners have found success with their careers by exploring new opportunities and understanding the market. Suppose you're curious about how to start a career as a videographer or editor. In that case, your best bet is to get video editing software where you can practice on simple jobs for people who need help cutting recordings together from time to time.
This way, before jumping straight into more extensive projects, you'll give yourself more time while becoming familiarized with what it takes to succeed in the industry one day soon!
Graphic design
Many digital nomads are graphic designers who work for multiple brands and businesses.
It is a commonly held belief that the only way to become successful in graphic design is by obtaining a degree. But, interestingly enough, degrees are not necessary for this career path!
Work on a cruise ship
Working aboard a cruise ship means you can see the world and earn money all at once. This is especially great for those in fields like hospitality, spa, beauty, casino, theater, medicine, or IT looking to work abroad with their skills while seeing new places they may never have been before!
SEO specialist
The rise in technology has led to an increased demand for SEO strategies.
SEO stands for search engine optimization. If you want to rank in Google search results, you need SEO. It's not hard to learn all the tricks of this trade, and it can pay off big time!
For your business website to be successful, part of that is having a presence on Google where people are likely looking up what they're interested in buying or researching. Without an optimized site that includes keywords relevant to searchers' interests, your company will miss out on potential customers who think they found something exciting but left disappointed because there wasn't anything close enough related content available from their query.
You can learn these skills by using free tutorials online: YouTube has some great videos available, and you should check out the SEMrush blog and Ahrefs Academy.
Data entry
If you're looking to make the jump from a 9-5 job in your hometown and start traveling, data entry might be an option worth exploring. This type of work can provide immediate income for those just starting with digital nomad jobs without any upfront costs or requirements – it's as simple as opening Google Drive on your computer at home!
Photographer
For years, photographers with a passion for their trade have found ways to work remotely and earn a living. So if you feel the same way about photography as they do, why can't you follow in their footsteps?
You can work as a freelance photographer for brands to take photoshoots at their required locations as you travel. You can also sell photos and images on websites like Shutterstock or start your store with Sellfy.
Website developer
Building websites offer a lot more freedom than other professions. There are no meetings or office hours required- just remote work from your laptop around the world as long as an internet connection exists (hence why it's so popular among digital freelancers).
Millions of people out there think they need to be a coder when it comes to building websites, but you can get the finished product without ever needing any knowledge in coding.
Designing a website is not as complex or complicated as it may seem. With so many tools and programs available (like Elementor), web designers can create websites in minutes!
There are various types of content management systems that can also help you design your site without knowing how to code (though some HTML/CSS coding knowledge would undoubtedly come in handy). These skills could take up anywhere from 2 to 4 weeks depending on the pre-designed templates used and what level of detail they want.
Online coach
Many digital nomads work as online coaches. Fitness and lifestyle coaches are exceptionally high in demand.
There's a variety of coaches offering different services. Some offer custom meal plans and weight-loss guidance; others might be career coaches or provide motivational advice on finding the perfect work/life balance.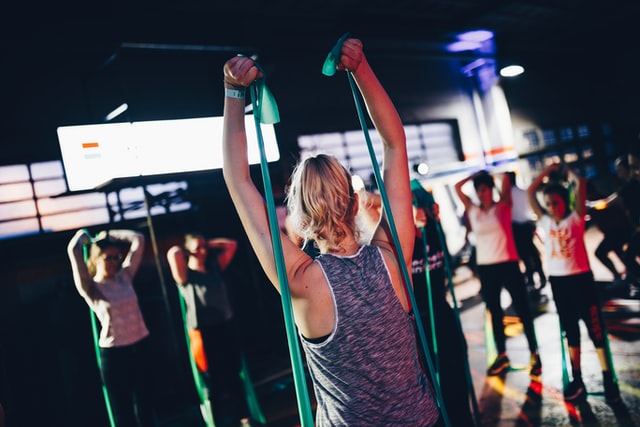 No matter what service you're looking for to start your digital nomad journey as a coach, my suggestion is that you start with setting up an online presence by creating a website and growing your social media following– then go out into the world at large!
Podcaster
Podcasts are a great way to earn income while living the digital nomad lifestyle. Not only can you make money through advertisements, but with your unique and interesting niche, it could very well support your needs as an individual that is not tied down by location!
Conclusion
We've given you a lot of information about the best digital nomad jobs and what it takes to be successful in them. If we missed any great ones, tell us in the comments! It would also be nice if you shared this article with your friends on social media so they could see all these great digital nomad job opportunities too. Thanks for reading!