A toll-free number is a telephone number that doesn't charge for calls. You can use toll-free numbers to make calls from any telephone. You can also use toll-free numbers to make calls from any telephone in the United States and most other countries. Businesses use toll-free calls to enhance customer service, generate leads, and improve relationships with current customers.
In this article, we will learn about the benefits of a toll-free number and how to use a toll-free call. We will also discuss the key vanity number providers in the USA and other countries.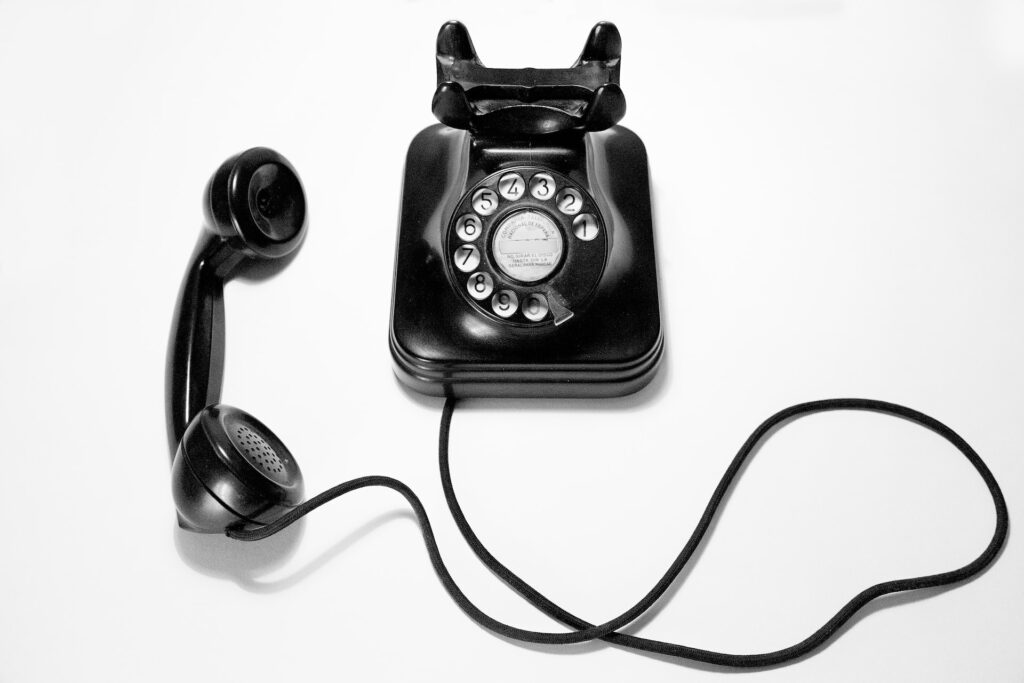 What Is A Toll-Free Number?
Toll-free numbers are free numbers that have distinct three-digit codes. A toll-free telephone number is usually free to call from a landline. These numbers allow a caller to place long-distance calls to businesses or individuals without paying long-distance fees.
Toll-free telephone numbers are traditionally used so that a calling party may call or text businesses completely free and at their convenience. There are several toll-free prefixes, including 888, 887, 855, and the original 800 (though these are rare now).
What Is A Toll-Free Call?
Toll-free calls are outgoing calls to toll-free or freephone numbers. A person will make these calls by dialing a toll-free phone number. If the toll-free number belongs to a business, the people dialing the toll-free code will probably be potential customers.
Calling a toll-free line might help you avoid long-distance charges on incoming and outgoing calls, but not on international calls. Depending on the service provider, the toll-free number might have call forwarding or other phone services on the same number.
How To Set Up A Toll-Free Number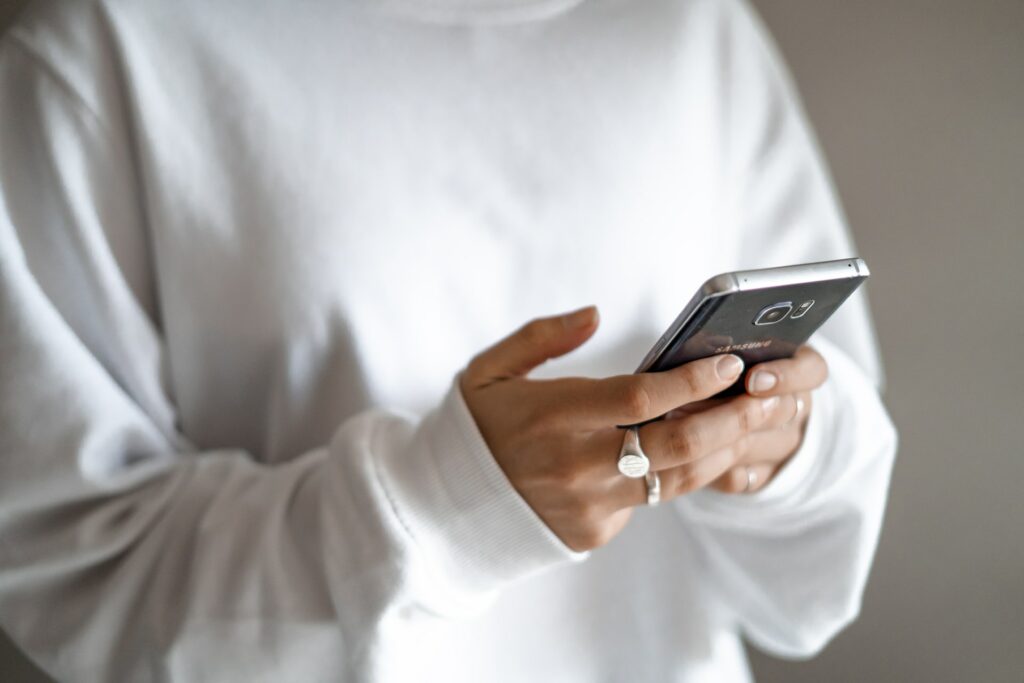 If you want a toll-free number or toll-free codes, look for a suitable toll-free number provider. Any company that provides freephone numbers, free numbers, or toll-free telephone numbers should be able to help you get a vanity number soon.
Before you choose any service to provide your toll-free phone number, check out what toll-free means to them. Look for the toll-free number FAQs on their website; these should help distinguish the responsible organizations from the crowd. If both parties agree on the toll-free call meaning and how toll-free numbers work, they can get the toll-free numbers assigned.
How Do Toll-Free Numbers Work Internationally?
Technically, even a toll-free phone number is not free for international incoming calls. If a business owner in the USA answers calls from the UK, they and the caller might get charged for it.
All inbound calls to toll-free numbers or even a toll-free phone have to abide by international restrictions, dialing formats, and coverage maps. To make a toll-free number work for free, the inbound call has to be from the same country or region. You can call a responsible organization and ask for separate toll-free numbers for customers outside the country.
What Is The Difference Between Phone and Toll-Free Calling?
When you get a toll-free phone number, customers and potential customers can contact your business without paying any charges. Regular phone calls assign a local number to an area code according to a city or town. One can access this phone number through virtual means or traditional landlines.
If a business is based in a certain area and mostly targets customers in that region, a regular phone number might be their best option. With the VoIP apps for business communication, local businesses can now ensure smooth communication and direct contact with their audience.
What Are The Benefits of Toll-Free Phone Numbers?
In some aspects of business, toll-free numbers might now be obsolete due to the use of mobile phones. Some mobile phone networks may allow free outbound and inbound calls. Many businesses today also use free services like Zoom or some of its best alternatives and competitors of 2023 to streamline their communication with audiences.
However, toll-free numbers still have several useful aspects, including:
Call monitoring
Call recording
Analytics
Comprehensive insights into the business
Measuring agent performance
Measuring call quality
Acting as a missed call number to improve customer engagement and for improved marketing goals
There are also several long-term benefits to using toll-free numbers. A toll-free number can save you a lot on marketing and operating costs when used properly. Toll-free numbers can also help your business grow by fetching more leads and improving customer experience.
Here are some more benefits of toll-free numbers to consider:
They can increase the quality of customer service
Before purchasing or requesting post-sale services, customers usually like to connect directly with the business. With a toll-free number, businesses can give their customers an interrupted and smooth form of communication for their support team. Toll-free numbers improve engagement and increase the rates of customer satisfaction.
They are portable
Businesses can hang on to their old phone number and choose a toll-free number prefix. This portability factor of toll-free numbers means that organizations don't have to get a new phone number when expanding or moving to a new location. This also means customer communication will be as smooth as possible without much disruption.
They can strengthen brand image
When you have a toll-free number for your business, your end-users may quickly contact customer service. This way, they will also be able to get solutions to their problems sooner rather than later. As a result, the customers will be impressed and see the company as a proper brand that reaches everyone.
With a toll-free number, customers will quickly recognize the digits as those of a business contact number. Any organization with a toll-free number will probably not be considered a small or struggling operation.
They can be a marketing instrument
Several Google search users call a business directly using the click-to-call feature. Those who use the best Google Voice alternatives may do something similar with their voice commands. This makes it easy and convenient to communicate with anyone immediately interested in a company.
They pay for themselves
Getting a toll-free number is quite easy and affordable for any business. The subscription fees are usually lower than what we pay for traditional phone services.
They work alongside cloud platforms
A toll-free number can work with modern cloud platforms, giving businesses an advantage over those with traditional phone numbers. With these platforms, you can get better uptime and be assured of a harder infrastructure within a business.
How Much Does A Toll-Free Number Cost?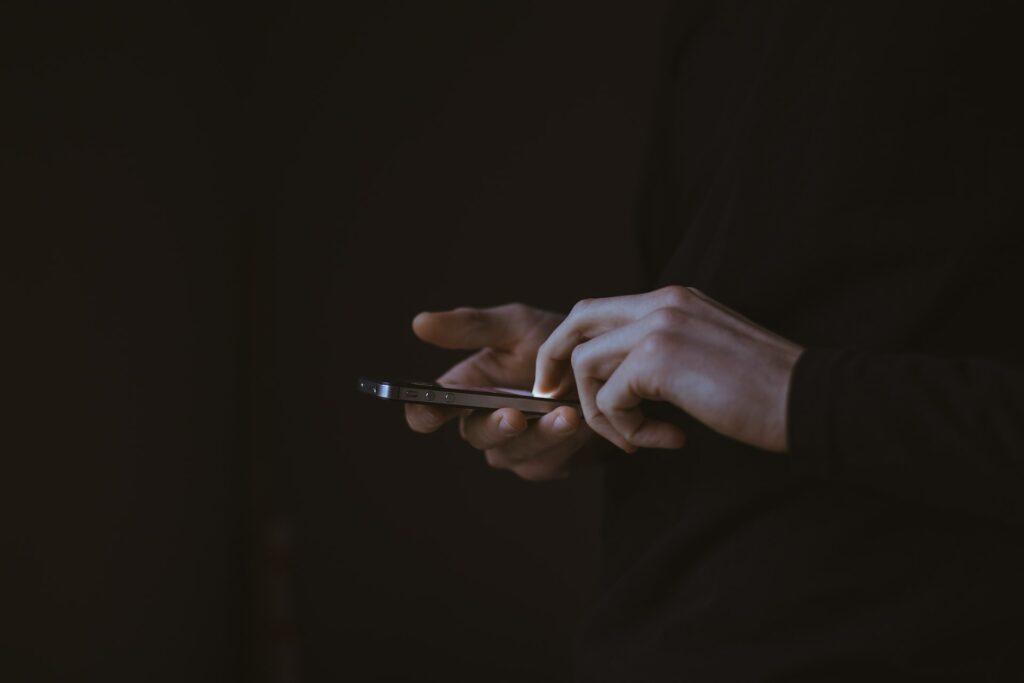 The cost of any toll-free number will depend on the kind of service provider you choose. Most VoIP platforms will charge between $10 and $15 monthly. This might be more expensive than local numbers. But the overall benefits can outweigh the prices. If you choose extra services, the cost might go up.
How Are Toll-Free Numbers Relevant For Businesses of Different Sizes?
Small businesses can use toll-free numbers if they want to project the image of a larger company. However, if their customers prefer direct human contact, they might want to stick with a local phone number.
Toll-free numbers are also best for companies trying to grow or those wanting customers to call them more easily. Overall, it usually depends on what your customers want and what brand image you're going for.
Key Toll-Free Number Providers
If you're looking for a reliable toll-free number provider, here are some of the most popular options today:
RingCentral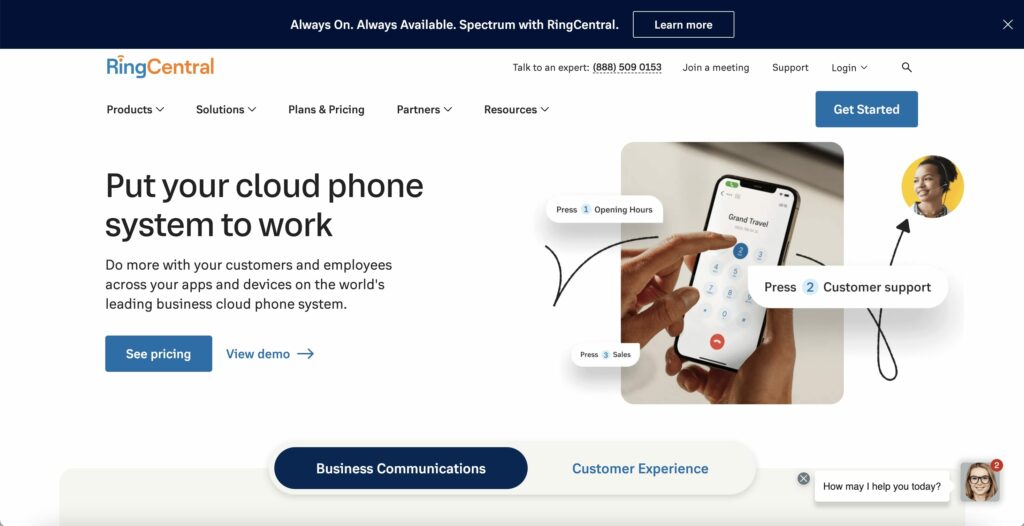 This service provider provides various options for cloud-based business communications solutions. You can get a toll-free number and several messages, phone, contact center, and video services here. There are several toll-free numbers on offer here, with the vanity numbers spelling out any required words.
Features
A variety of affordable toll-free numbers
High-volume minute bundles running from 1,000 to 100,000-minute sets
Offers the familiar 800 prefix
Additional minutes are possible with an automatic purchase when you exceed the bundle limits
Nextiva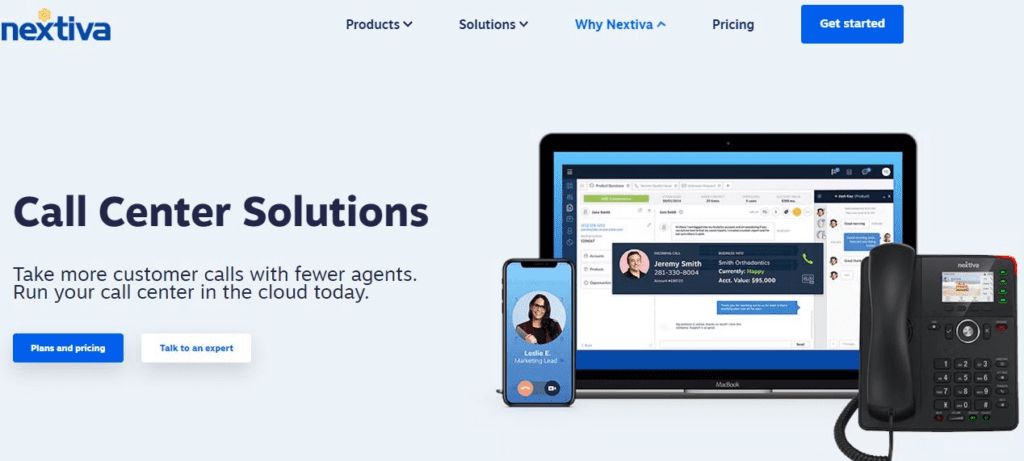 Nextiva deals in useful software, especially when it comes to using collaboration tools for business communications. Nextiva offers packages of toll-free minute with its toll-free numbers. With this service, one can sign up for a fast setup and forward the new number of calls to any existing lines.
Features
Toll-free area codes available for every state
Exceptional in-house customer support team
Offers toll-free number in a matter of minutes
Ooma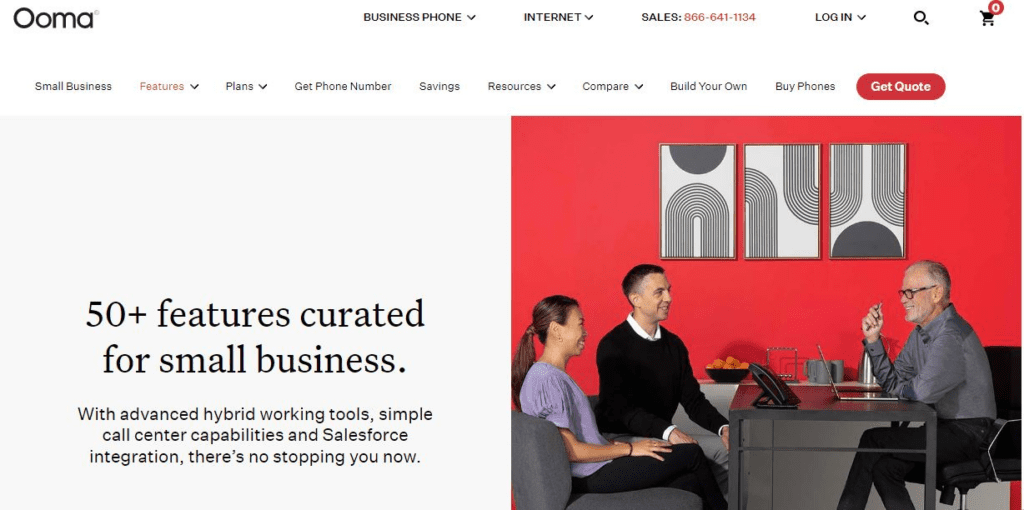 This modern service provider gives the first toll-free number without any direct charge. It also offers some great deals on its packages. Its service plans are affordable, especially considering the perks that come with them.
Features
Easily portable toll-free numbers are available, while businesses can also transfer the number from their previous service provider
With Ooma Office, the first Ooma toll-free number is available free of charge with free inbound calls for up to 500 minutes each month (after that, there are per-minute charges)
Toll-free service plans available within reasonable rates
The account allows businesses to add up to 20 toll-free numbers to their accounts (at a significantly discounted rate per number)
Vonage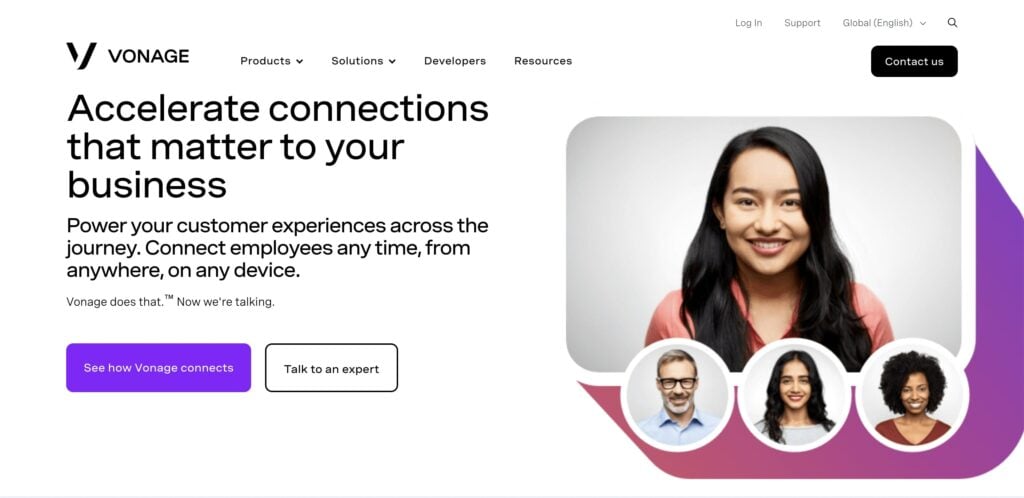 With Vonage, you can expect scalable and flexible services dealing with messaging, data capabilities, and videos for a company. It offers several toll-free number bundles. Some options include unlimited usage, while others have lower pricing per minute.
Features
Enables potential or existing customers based in Canada and the U.S. to call a business without incurring any charges
Offers a flat monthly rate instead of per-minute charges
Toll-Free Service Conclusion
Businesses can reap numerous benefits when they get a toll-free number. Their customers can also be more satisfied since they get quicker solutions and immediate attention. Contact a service provider if you think a vanity number is best for your business.