CRM software is an important tool for managing customer relationships, improving customer acquisition and retention, and driving sales. An effective customer relationship management (CRM) system can help companies improve customer experience and boost sales by implementing a few basic practices into their daily operations.
In this guide, we'll go through the importance of using good CRM software, and then share the 12 CRM best practices to help the company drive sales.
Importance of choosing a good CRM software
CRM software can help businesses reach their customers more effectively. Implementing CRM software can help businesses improve customer retention, customer satisfaction, customer experience, and sales. A CRM solution can automate repetitive tasks, reduce overhead costs, and enhance productivity by providing visibility into customer interactions and business data.
Small business organizations can also benefit the most from implementing a CRM system. But due to the high cost and complexity associated with these systems, many small businesses struggle to find the right solution to meet their needs.
Before selecting a CRM solution, it's important to understand which elements are essential to your company's success. The following factors should be considered when choosing a CRM solution:
Customer relationship management capabilities: This is one of the basic features a CRM tool should have. You should choose a CRM solution that includes lead management, sales pipeline management, and customer support.
Ease of use: You don't want your sales team wasting time learning to use a complicated CRM system.
Pricing plan: You don't want to pay for more than you need. Choose a solution that is scalable and accommodates your business growth.
Mobile accessibility: You don't want your sales team to be tied to their desks. Choose a CRM solution that is accessible via mobile devices.
Customizability: You want to be able to customize the software to fit your needs. Choose a CRM solution that offers a wide range of customization options and features.
Integration with other systems: You want to be sure that the CRM you choose can integrate with your existing systems. Choose a CRM solution that integrates with applications and services you use on a daily basis.
Security and support: You don't want your data to be compromised. Choose a CRM solution that provides robust security features and 24/7 support.
Successful customer relationship management (CRM) is crucial if you want a high-performing sales team. Good CRM solutions offer businesses insight into their customers' buying behaviors and purchasing habits, so they can strategically target and market their products.
12 CRM Best Practices
There are a few important CRM best practices you should follow to help your business succeed.
1. Choose a CRM software that fits your business needs.
When choosing CRM software for your business, it's important to choose one that aligns with your company's objectives. Some companies may need a simple CRM that allows them to track customers and manage contacts; others may want an all-in-one solution that allows them to track leads and automate customer interactions.
The best CRM software for different types of companies (such as small businesses, medium businesses, or large businesses) depends on their individual needs. However, many companies do not know what they need when choosing a CRM. Here are some questions business owners should ask themselves when evaluating different CRM solutions:
What features do I want in my CRM?
What is your budget when choosing a CRM system?
Do you want a CRM that can integrate with your existing business systems?
Does your company need any customizable features?
Would you prefer a web-based CRM or one that is installed on-premise?
Therefore, companies and organizations should choose a CRM tool that meets their needs. After understanding your business needs, you will know what CRM strategy is best for your company.
2. Make sure the CRM solution is easy to use
The easier the CRM system is to use, the more likely your sales reps will be to use the system and use it regularly. However, if CRM solutions are too cumbersome to use, your salespeople are less likely to adopt them. Therefore, you should select a CRM that is easy to use.
Some CRMs may require additional training, so business owners should make sure their company's employees can quickly and easily use the software to drive sales. By implementing a user-friendly CRM solution, your organization will be able to generate more leads and close more deals!
3. Make sure data is entered into the CRM system regularly.
To generate meaningful reports, sales agents must enter information into the CRM system regularly. Managers need to verify that data is being entered correctly to ensure that the reports are as accurate as possible. If data is entered incorrectly, this could throw off the reports. So entering customer data into the CRM tool regularly is one of the CRM best practices.
One of the data entry best practices is entering the new leads (and customers) into the CRM as soon after they contact the company as possible. This will ensure that the information is accurate and up-to-date.
The lead status report can be run daily. The report will show how many leads were qualified, unqualified, lost, and won. After reviewing this report, sales reps can make adjustments to their strategy. For example, they may spend more time working the leads that are deemed "unqualified."
4. Set up rules for team members to follow.
Setting up rules for team members to follow is one of the CRM best practices. It is crucial to have rules in place, so team members know the proper steps to follow for qualifying leads.
Some rules include the following:
Sales leads are qualified when a lead has filled out a form or requested a demo.
Leads are considered to be warm when they are approximately 45 days old and have engaged with an email or a phone call.
Leads are considered to be cold when they are approximately 60 days old.
Initiating face-to-face meetings when the lead's value exceeds $50,000 in revenue.
All sales staff is required to keep track and update the lead status every three days.
Respond within 48 hours to any form of communication.
The sales Manager should review all leads once a week with the team.
The sales Manager should send a weekly email to all sales members to update them on the status of the sales pipeline and to generate ideas on how to improve sales numbers.
Therefore, the business owner can set up rules related to the use of CRM, so that everyone works on the same page as a unified team.
5. Use CRM automation tools to increase efficiency and productivity.
CRM optimization is vital for businesses to ensure their software is used effectively. Using workflow automation is one of the CRM best practices.
Automating tasks and processes can streamline workflows and save your team valuable time. For example, you can automate tasks related to lead nurturing, scoring, and follow-ups.
You can also use AI to automate certain tasks that are repetitive and time-consuming. For example, you can use AI to automatically follow up with prospects based on set criteria, or place calls at certain times of the day to increase call volume. HubSpot offers a free CRM tool that helps automate various aspects of the sales process. HubSpot Sales Assistant, which is powered by AI, automatically suggests tasks based on lead behavior and data.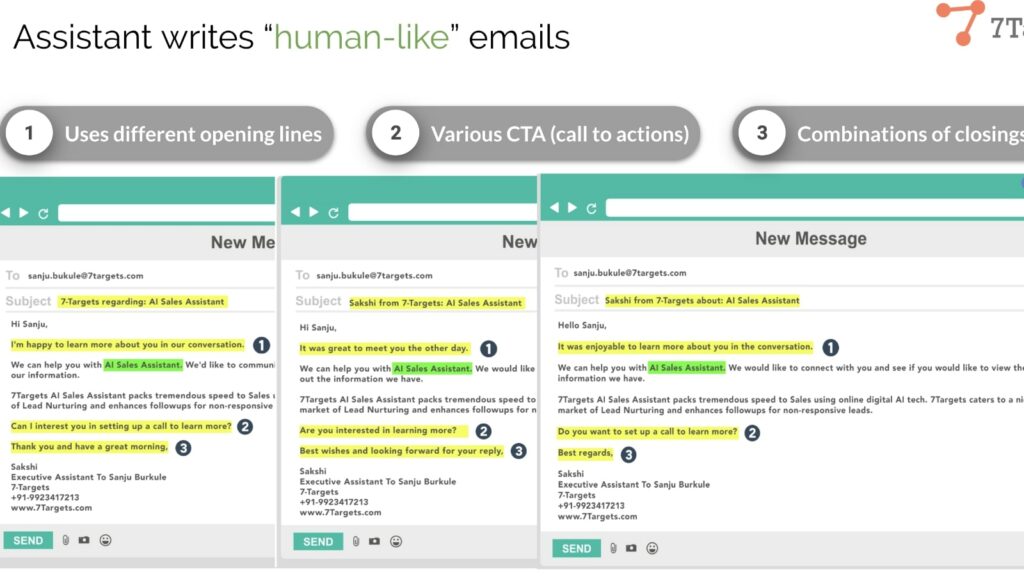 Do remember to automate repetitive tasks to save time and money!
6. Transform data into insights and make data-driven decisions.
Every CRM solution should have a report and analysis feature to provide crucial insights into the performance and health of your business. They help companies transform data into insights to make decisions, reduce risks and increase ROI.
The sales team should also review the lead status regularly to gauge which leads are working and which are not. CRM systems like Salesforce.com and Zoho CRM allow users to generate reports based on the lead status. Sales reps can then use this report to know which leads need to be nurtured.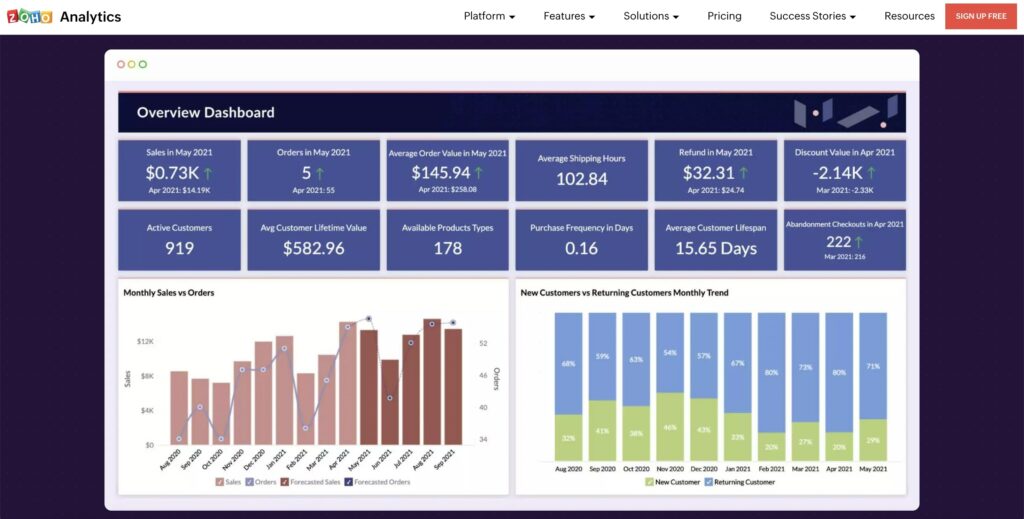 These reports help analyze pipeline velocity, forecasting, and trends, providing valuable information about the status and performance of your sales teams. Also, they help analyze data from marketing campaigns, such as social media, SEO, or PPC, and help you track prospects and leads. Such data also helps identify the best channels to use to reach your audience and provides insights into how they interact with your brand across various channels.
Once you have insight into how your customers interact with your brand and how that relates to conversion, you can build effective strategies to convert leads into customers.
7. Collaborate with different departments to improve sales productivity.
To maximize the effectiveness of your sales team, it's important to collaborate with other departments within the company, including marketing, customer service, and product development to support the sales activities. This helps your team understand your business as a whole and can inform more effective decision-making.
One way to encourage collaboration between sales and marketing teams is to schedule regular meetings to share updates and data. This can help both teams better understand each other's needs, leading to a more effective sales process.
When all departments are on the same page and can access the same customer data through CRM software, they can work more effectively together to deliver the best results for the business.
8. Monitor customer interactions for valuable insights into their business.
As your teammates interact with customers, they should document the conversations, including any insights that inform their interactions on the CRM system. This allows you to monitor and track those interactions and see what trends and insights emerge over time.
One method for doing this is by using sentiment analysis, which allows you to track the positive or negative tone of your customer interactions. Some CRM software (such as Microsoft Dynamics 365) offers built-in sentiment analysis, while others (such as Salesforce) offer the ability to add sentiment analysis as a plugin. For example, if a sales agent constantly receives negative comments from a customer, it might be a sign that they are having trouble closing the deal.
Based on the data collected from these conversations, your sales agents can use the information they collect to improve their sales process and better meet the needs of their customers.
9. Implement Goals or KPIs to track progress and success.
Once you have implemented a CRM solution into your sales process, you should set some goals and KPIs for your sales team. You can set goals for the number of people on your team as well as the number of deals closed, and use that data to monitor the success of your sales team.
Moreover, you can use a variety of metrics to help track your progress and gauge the success of your sales team. A CRM solution can then help you track these goals and KPIs, and allow you to monitor progress over time.
For example, you might set a goal for your sales team to have 50% of deals closed within 30 days. This metric will help you track how successful your team is at meeting this goal over time. If they aren't meeting that goal, you can use that information to help them improve their performance and better meet the needs of your customers.
Not only the sales team, but business owners can also set goals and KPIs for the customer support team (e.g. how many tickets are answered within 24 hours), as well as specific departments. This allows business owners to ensure that every aspect of the business is running effectively and that their team is able to meet their goals.
10. Use a CRM system that can integrate with other business software.
Choose a CRM solution that you can easily integrate with other systems, such as your sales and marketing platforms. That way, you can have one centralized platform that all of your team members can use to share information with one another and improve communication easily.
Most CRM systems in the market offer different integrations with different third-party apps, allowing users to seamlessly access information from different parts of the business in one place. For example, Salesforce can integrate with MailChimp, Jira, LinkedIn, and Slack, etc.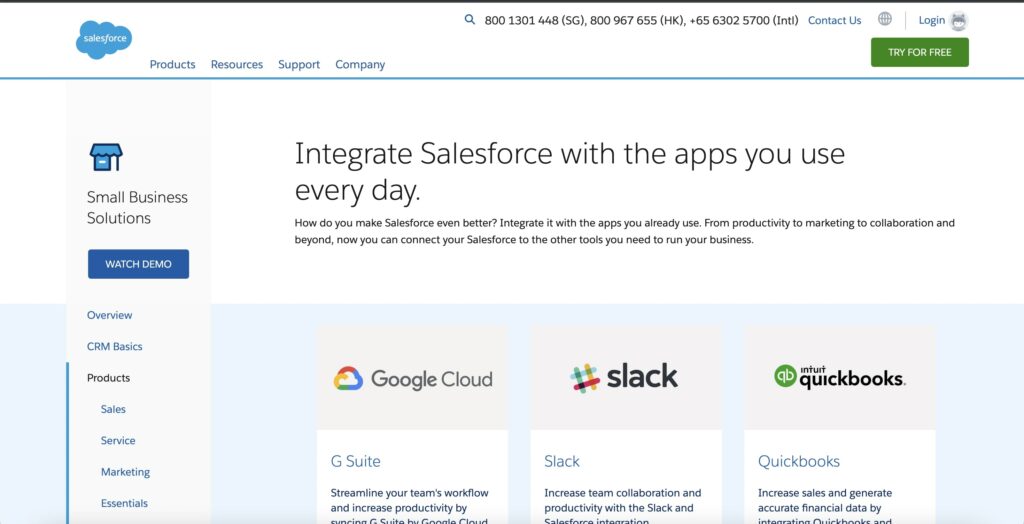 Integrating the CRM system with the apps you use every day will allow you to create a more comprehensive view of customer data that can be accessed and shared across different departments.
11. Don't forget about mobile CRM.
Why is it important for businesses to use mobile CRM?
Because mobile CRM allows your team to access customer data from anywhere, it can improve communication and collaboration between teams. Instead of spending time going back and forth via email to communicate information, you can access shared folders and other information directly through your mobile app.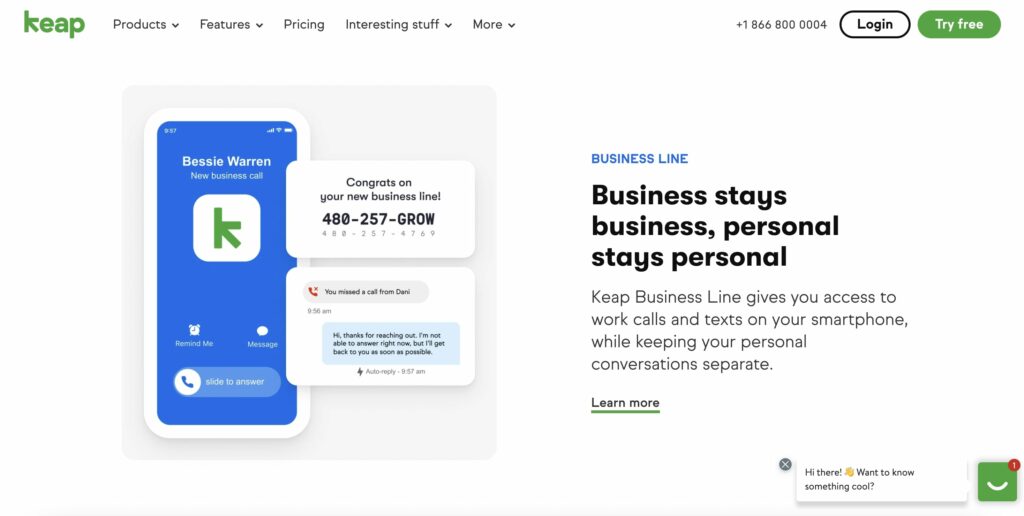 By providing quick responses to those potential customers, sales reps can have a higher chance of closing the deals. This will help you improve customer satisfaction and provide a better customer experience too.
Therefore, a CRM system should be mobile-friendly so that sales reps can easily access information on the go.
12. Make sure your CRM system is secure.
Last but not least, keeping your CRM system safe and secure is the last CRM best practice we want to emphasize.
By storing sensitive customer information within your CRM, you want to make sure that it's secure. A security breach can put your customer's data at risk and lead to significant losses for your business.
Thus, you should invest in a CRM system that is secure and provides adequate protection for your company's data. Your customers trust you to protect their sensitive information. A CRM system should be built to securely store and manage data.
CRM Best Practices Conclusion
Above are the 12 most important CRM best practices to keep in mind when implementing a CRM system in your business. Implementing a CRM system can help improve communication with your customers and help you automate some of the processes in your business.
Using suitable CRM software with CRM best practices (such as data security, integration, reporting, and automation) can help you to grow your business.