Customer relationship management (CRM) software is used to manage customer relationships. CRMs allow businesses to capture customer data, manage customer relationships and processes, and automate sales processes.
Many CRM systems are available today, but choosing the right one can be difficult.
Two of the most popular CRM systems are Salesforce and Keap. Both companies offer a range of attractive features, including advanced reporting and analytics capabilities. Let's look at the features and services both systems offer and compare them.
Keap vs. Salesforce: Similarities
Both CRM solutions can handle quotes, invoices, and payments.
Both CRM systems offer excellent lead management features.
Both tools offer solid sales and marketing automation tools.
Keap vs. Salesforce: Differences
What is Keap?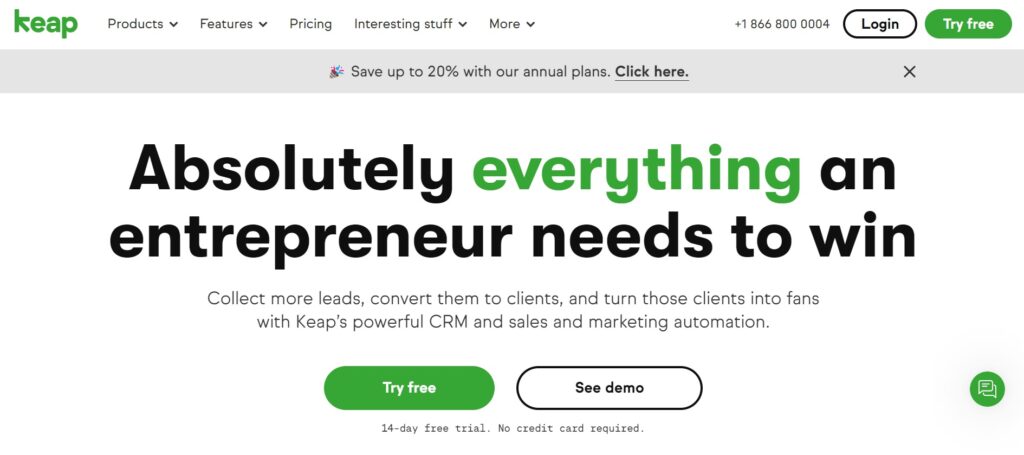 Formerly known as Infusionsoft, Keap is a mid-market all-in-one sales and marketing CRM platform.
Aside from the regular CRM-specific functionalities, like sales pipeline management or contact management, this CRM system includes all the tools necessary to help online stores and service-based businesses market themselves and attract more customers.
For instance, the platform allows you to create landing pages and set up SMS marketing campaigns, while upper-tier pricing packages also give you access to marketing analytics and allow you to set up upsells, cross-sells, or promo codes.
Keap Key Features
Text and email marketing automation
Automatic follow-up and lead capture
Built-in landing page builder
Lead source tracking
Lead scoring
What is Salesforce?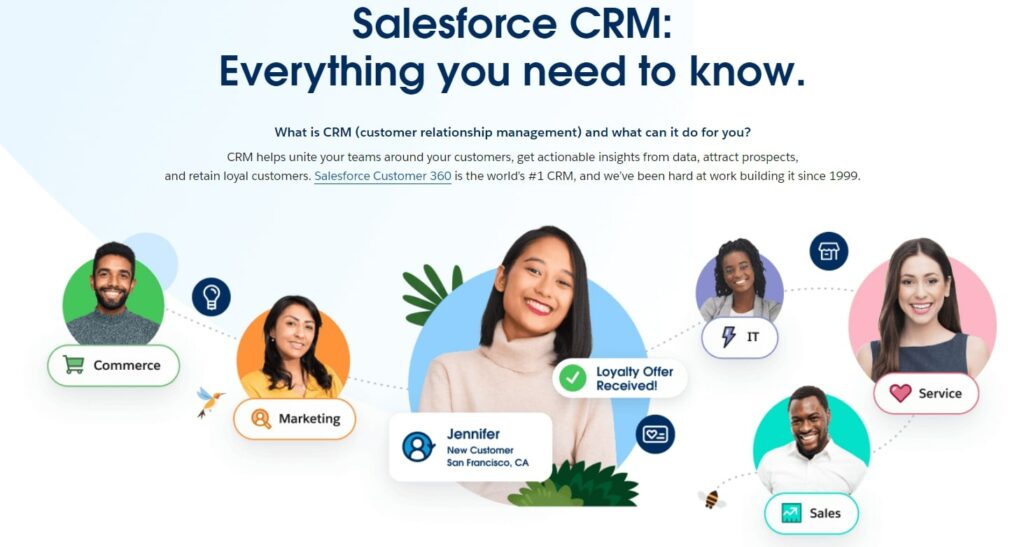 Part of the Sales Cloud, Salesforce's CRM system stands out due to its broad set of advanced features, highly flexible customization options, and in-depth analytics.
The Sales CRM can handle lead, contact, and account management and provide various email templates that can send emails in bulk.
Furthermore, the platform includes built-in customer service-specific functionalities, like a read-only knowledge base and case management.
Most Comprehensive CRM Software
Salesforce | Leading CRM Software
Salesforce is one of the best cloud-based customer relationship management (CRM) software that helps businesses manage their sales, marketing, and customer service activities. It provides a centralized platform for managing customer data, tracking sales leads, and automating marketing campaigns. With Salesforce, businesses can improve their customer engagement and drive revenue growth.
Pros:
Efficient management of customer data

Improved communication and collaboration among team members

Increased sales productivity and revenue

Customizable dashboards and reports for data analysis

Integration with other business tools and applications.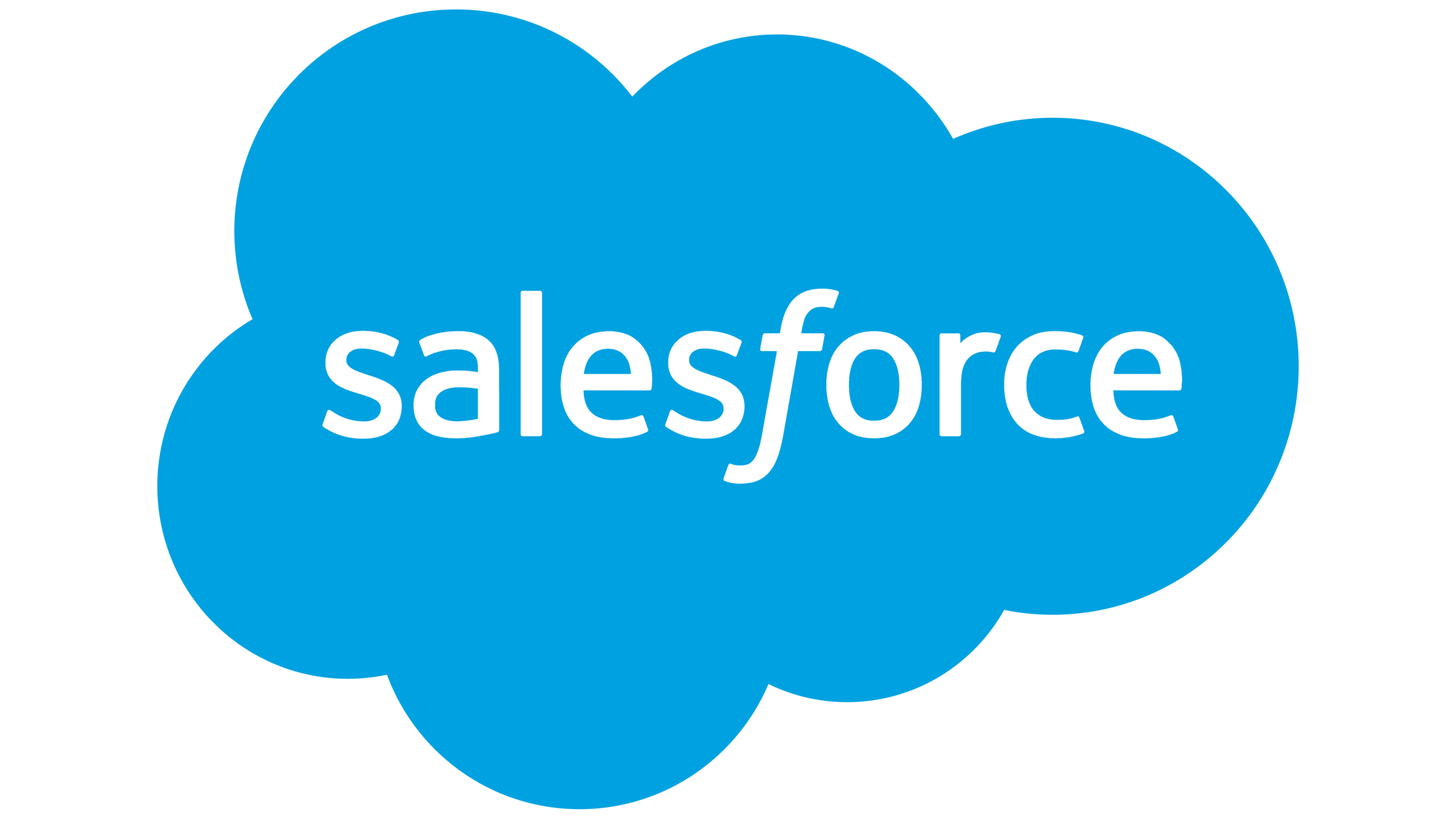 Salesforce Key Features
Automatic lead assignment and routing
Configure, Price, Quote (CPQ)
Lead and opportunity scoring
Web-to-lead capture
Sales forecasting
See 12 Best Salesforce Competitors and Alternatives 2023
Keap Features vs Salesforce Features
Sales and Marketing Automation
Keap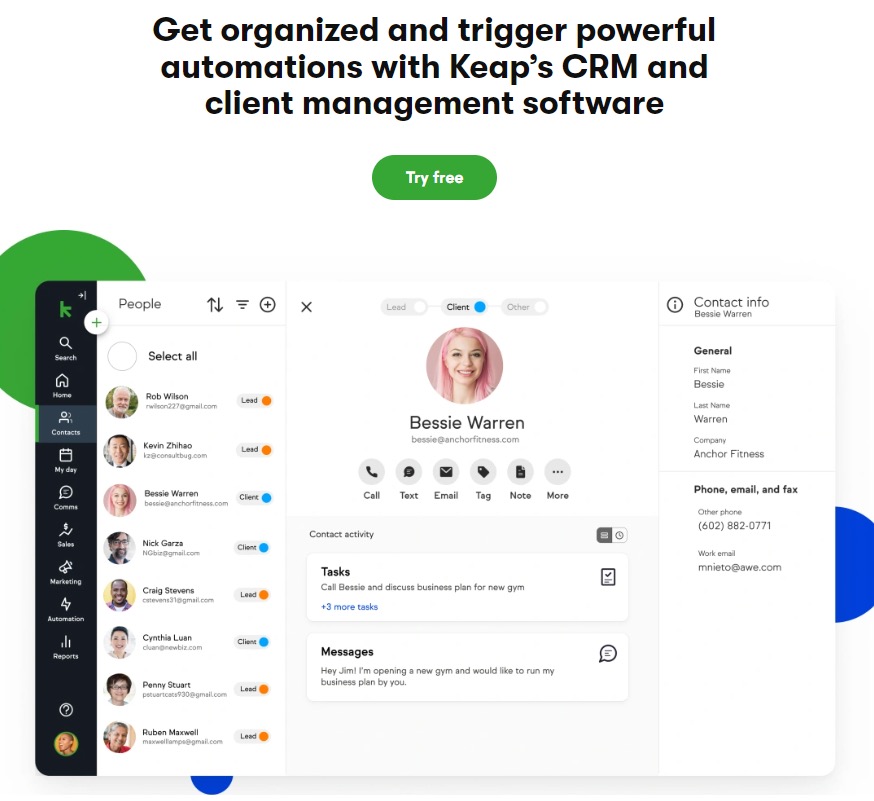 Regarding sales automation tools, Keap doesn't leave anything to be desired. The platform includes lead scoring to quickly identify leads most likely to convert.
Another handy functionality is lead source tracking, which allows you to pinpoint the marketing channels each lead came from. Consequently, you'll be able to determine which sources bring the most valuable prospects.
Additionally, you can create trigger-based automation on your sales pipelines, set up automatic reminders, and more – all done through when/then parameters.
However, Keap shines through its marketing automation capabilities. As mentioned, you can easily handle SMS and email marketing campaigns. The platform offers plenty of customizable email templates that you can further optimize through Keap's built-in A/B testing tool.
You can seamlessly automate and sync your online store checkout form with the CRM system.
Salesforce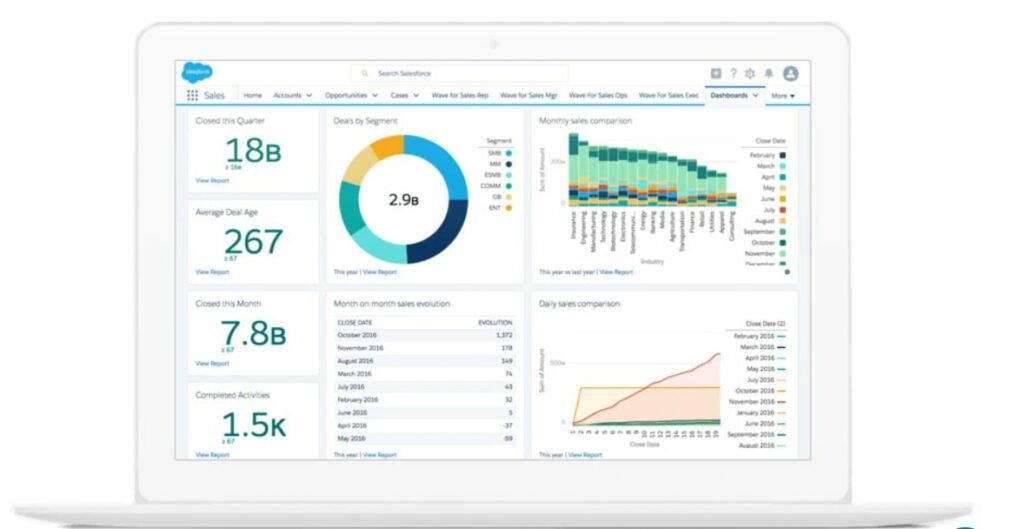 In terms of automation, Salesforce covers slightly more advanced sales tools. Besides lead scoring, lead assignment/routing, and the ability to create trigger-based pipelines, the platform also handles opportunity scoring duplicate blocking, which is unavailable with Keap.
There are also web-to-lead capture forms. These allow you to easily capture leads from your website, while the prospects' information will be automatically updated to your CRM.
However, marketing is where the Sales Cloud falls short in automation features. The platform offers email templates and the ability to send emails in mass, but it doesn't go much further. Other automation tools are reserved for the Marketing Cloud, Salesforce's dedicated marketing solution.
Reports and Analytics
Keap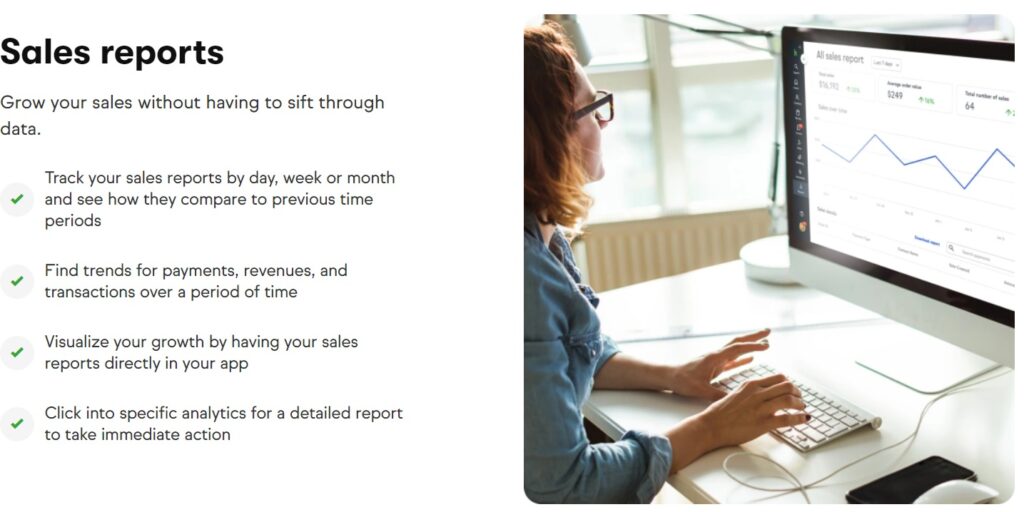 Keap allows you to easily visualize key business information through its straightforward customizable reports. The platform can reveal various sales-specific insights.
For instance, you can easily identify trends in revenues, payments, or transactions within a given period, be it a day, a week, or a month. You can then compare recent reports with previous ones to better understand your company's growth.
Keap also comes with in-depth marketing analytics, which is unlocked in its up-tier pricing packages. The platform keeps track of email unsubscribes, click-throughs, and engagement rates, monitors conversions during each stage of the sales pipeline, and much more.
Moreover, you can easily gather reports on your web forms and marketing campaigns' performance.
Salesforce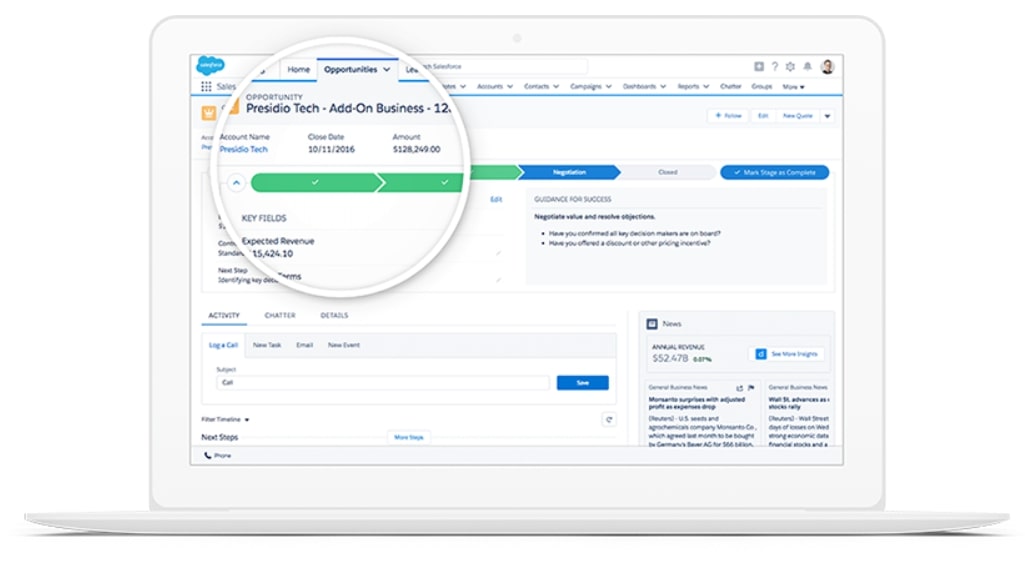 The platform's reports are highly customizable, allowing you to track metrics according to your business needs. You can easily add custom filters or objects and choose between multiple report layouts.
However, the Sales Cloud doesn't cover out-of-the-box marketing campaign reports.
Up-tier pricing packages also allow you to merge multiple reports, add cross filters, handle history tracking, etc. The Pipeline Inspections functionality also uses AI technology to determine your sales pipeline's overall health and suggest how to improve it.
Similarly, Salesforce's Conversation Insights will monitor sales agent-to-customer conversations to identify trends and help you provide expert coaching to your employees.
This feature is tied to Salesforce's Einstein Analytics tool, an extra add-on that costs $50/user/month (annually).
This tool fully unlocks Salesforce's AI capabilities, turning its reporting and analytics capabilities into a powerhouse.
Lead Management
Keap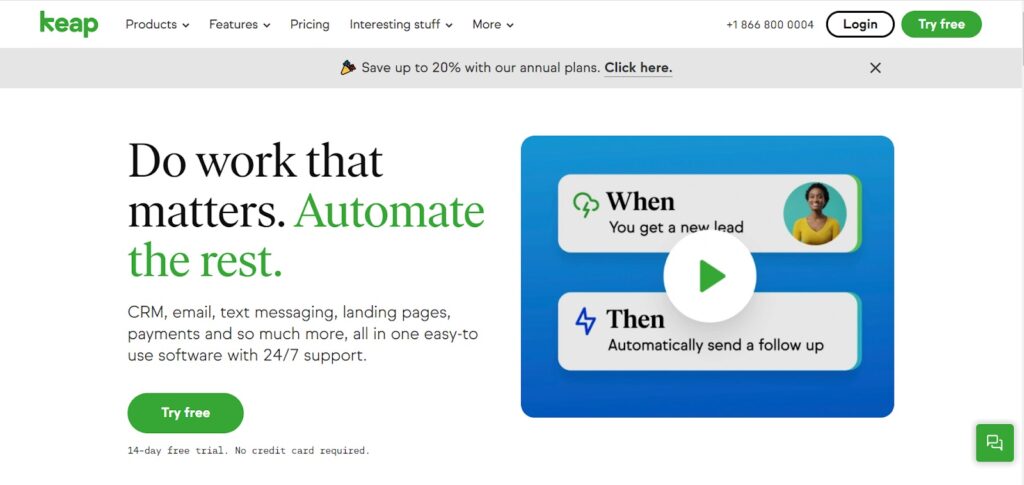 Keap makes lead management easy. As mentioned, the platform covers lead scoring and lead source tracking so you can easily identify valuable leads and the most profitable marketing channels. You can filter out these leads further with the platform's contact segmentation tools.
Additionally, its straightforward interface allows you to track leads throughout each pipeline stage. Keap also comes with handy lead-generation tools, like landing pages, a sales funnel builder, and web forms.
Other lead management features include automatic lead assignment, appointment scheduling, and more.
Salesforce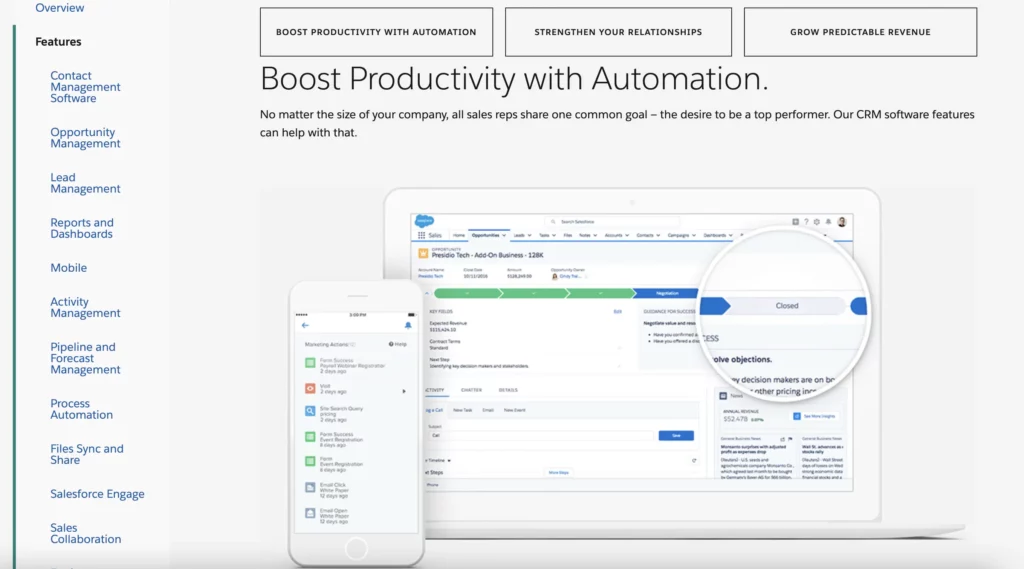 The same story goes with Salesforce. CRM software gives you all the tools necessary to capture leads and convert them into customers. The platform covers web-to-lead capture forms and a lead tracking, scoring, and assignment system.
Additionally, Salesforce allows you to manage and track marketing campaigns across multiple channels, including social media – which is ideal for keeping a close eye on your lead-generation efforts and attracting more potential customers.
Verdict: Both win in Features
Keap may seem the winner here, as it includes a hefty amount of built-in marketing features, unlike its counterpart. However, it doesn't go as in-depth as Salesforce regarding sales tools.
For instance, Salesforce also handles duplicate merging and opportunity scoring. Not to mention that Salesforce's analytics and reports also go into more detail. That said, the winner here depends on your business needs.
Keap vs Salesforce: Ease of Use
Keap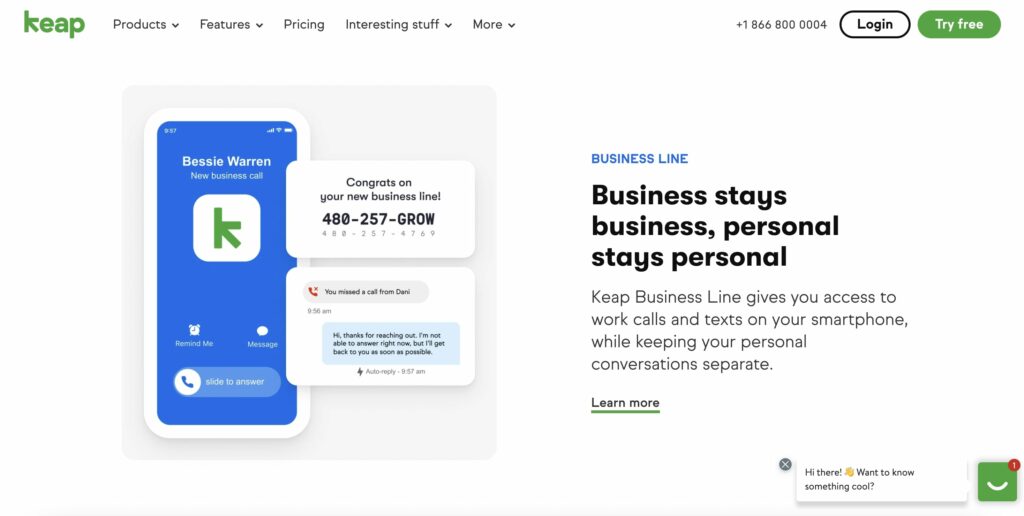 Keap includes onboarding support across all pricing packages, making it easy to deploy, which is ideal for smaller businesses.
Meanwhile, the platform provides an intuitive interface that you can tweak under a drag-and-drop format. The platform's navigation is neat, allowing easy access to all available functionalities.
Additionally, the contacts dashboards allow you to easily segment your list and call, text, email, or schedule appointments with potential customers with a single click. In other words, Keap is highly easy to use – perfect for small businesses with little experience in CRM software.
Salesforce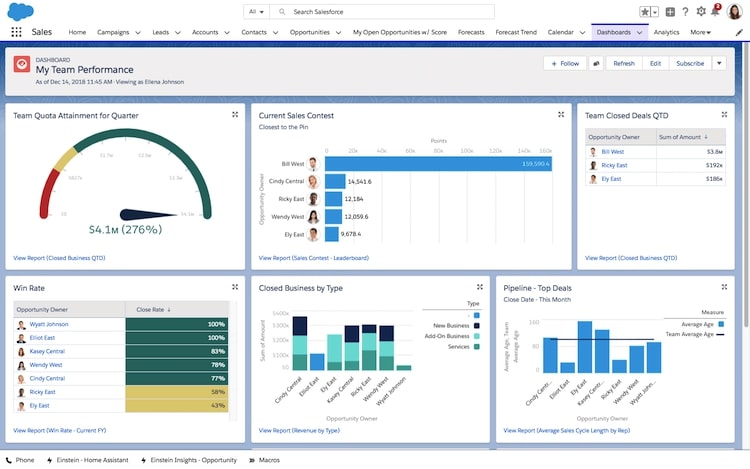 Salesforce is slightly different in this regard. The platform doesn't include free guided support in its pricing packages, making it slightly harder to set up and deploy.
Additionally, the interface doesn't properly display Salesforce's functionalities in an easy-to-digest manner. It may feel a little cluttered and outdated.
As such, Salesforce can get tricky for new users and smaller businesses, especially considering the platform's wide selection of advanced functionalities.
Lastly, unlocking Salesforce's full customization capabilities will require technical knowledge, like building custom applications.
Keap is Easier to Use
Keap is much friendlier to beginners and small businesses. The platform comes with an included onboarding program, while its UI is easier to digest.
Keap vs Salesforce: Integrations
Keap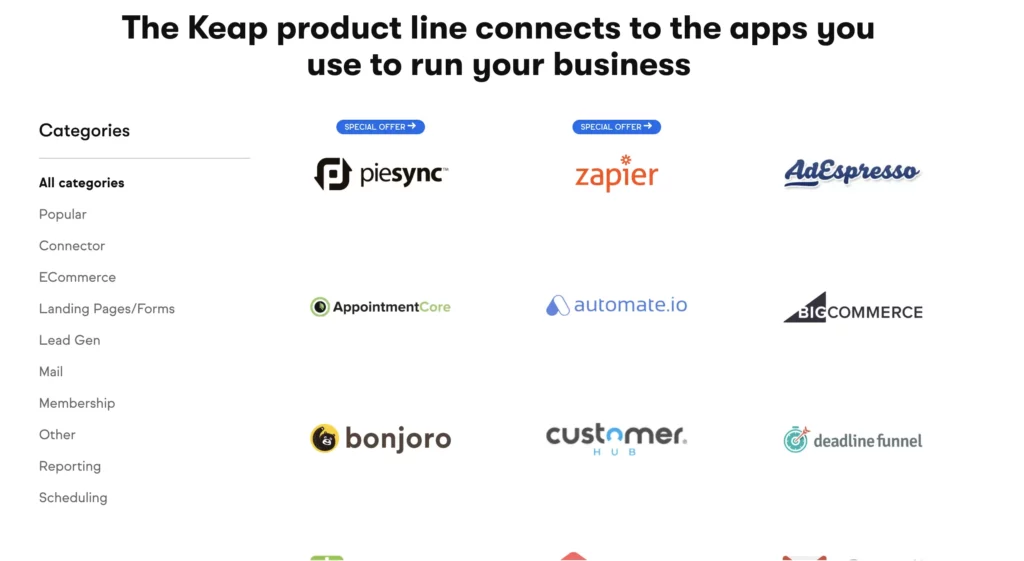 Keap integrates with around 30 apps natively, leaving much to be desired. However, the platform makes up for it by allowing you to integrate it with Zapier. As such, you'll get access to a large selection of third-party integrations.
Salesforce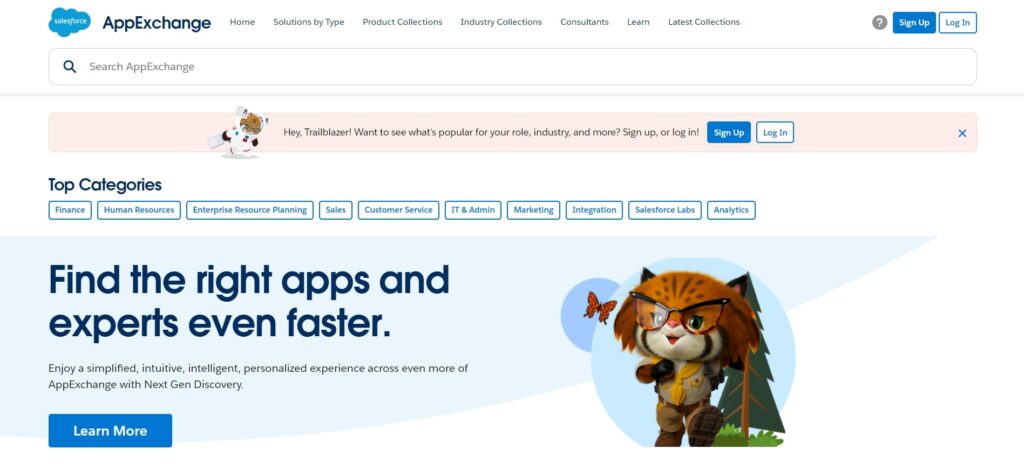 Salesforce outdoes Keap by a longshot. The platform gives you access to the AppExchange, where you can find 7000+ native, community-built, and third-party apps designed to improve the CRM software solution's functionality.
Zapier integration is also available.
Salesforce wins in Integrations
Salesforce offers the most integrations. AppExhange's library is huge, outnumbering most competitors in available apps.
Keap Pricing vs Salesforce Pricing
Keap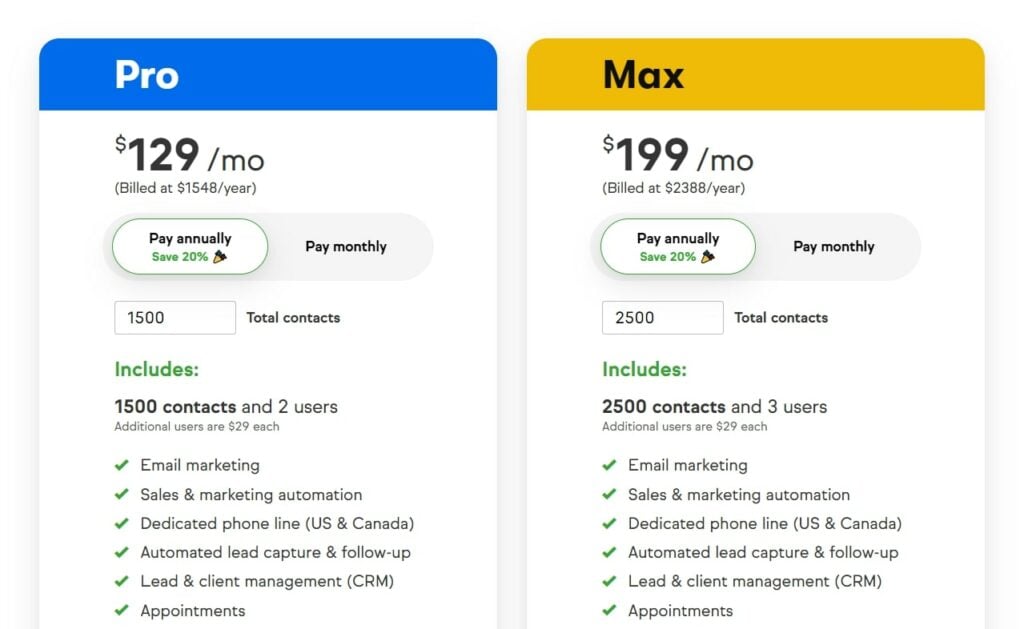 Pro (1500 contacts, 2 users) – $129/month (annually): Get access to the platform's fully-featured marketing and sales automation tools, customize dashboards, handle text, and email marketing, build landing pages, etc.
Max (2500 contacts, 3 users) – $199/month (annually): Handle upselling campaigns, lead scoring, set up promo codes, and access marketing analytics.
Max Classic – upon request: Unlock lead source tracking, set up order forms, assign custom user roles, and more.
Note that each extra use costs $29/user/month in all packages. There's also a 14-day free trial available for Keap Pro and Max plans.
Salesforce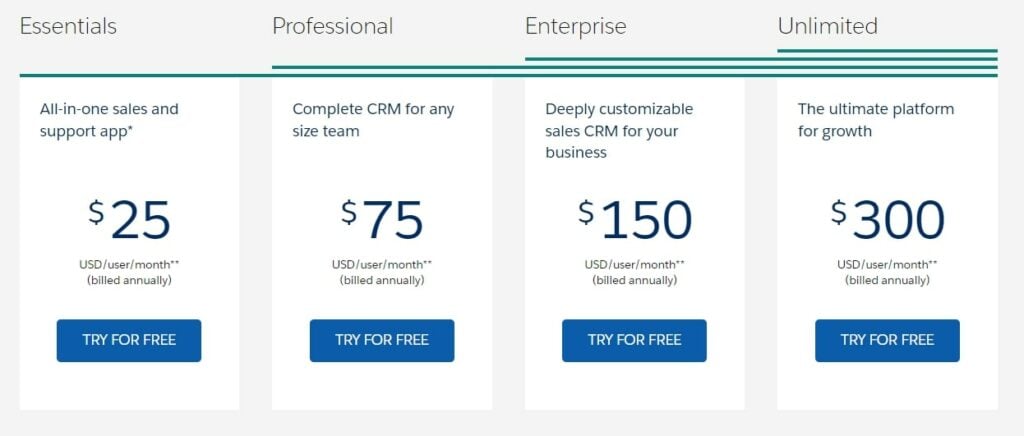 Essentials – $25/user/month (annually): Access basic CRM functionalities like lead assignment/routing, duplicate blocking, email templates, web-to-lead capture forms, and more.
Professional – $75/user/month (annually): Unlock pipeline and forecast management, lead registration, collaborative forecasting, CPQ, etc.
Enterprise – $150/user/month (annually): Access advanced reporting features, opportunity scoring, view forecasts in real-time on mobile devices, and more.
Ultimate – $300/user/month (annually): Unlock lead scoring, pipeline inspection, conversation insights, etc.
There's a 30-day free trial available for all packages.
Salesforce wins in Pricing
Salesforce offers more variety in pricing packages. Meanwhile, its entry-level plan is more affordable. Salesforce is a much better option for a small business seeking accessible CRM software with high scalability potential.
Related article: 12 CRM Best Practices for Every Business to Drive Sales (2023)
Salesforce vs Keap: Customer Support
Keap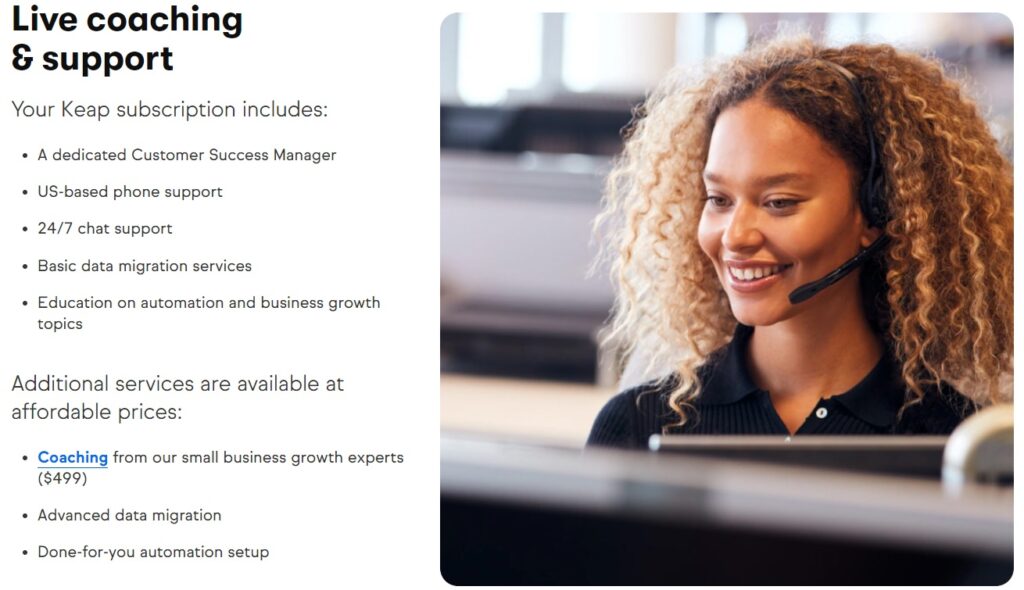 Keap includes 24/7 live chat, data migration, and US-based phone support across all pricing packages. You also get a dedicated customer success manager. Users generally report that Keap's support team is prompt and helpful.
Salesforce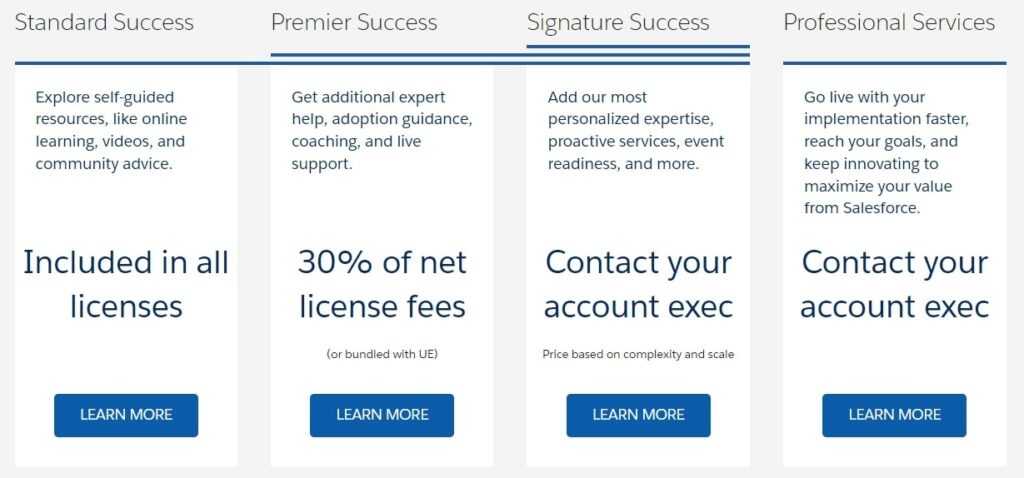 Salesforce only offers self-guided support resources and access to the Trailblazer Community by default. Perks like 24/7 phone support or expecting coaching cost extra, depending on the support plan you choose.
As for reviews, users have mixed feelings. Some report that support was prompt and able to solve their issues, while others say it was slow and unhelpful.
Keap wins in Customer Support
Keap includes all support perks in its pricing packages, including the starter. Their support teams are also responsive and offer actionable information.
As such, new users or smaller businesses should not worry about encountering trouble when setting up the platform or not being able to make the most out of what it offers.
Salesforce vs Keap: Pros and Cons
Now that we have gone over the nitty-gritty, let's summarize with a quick list of pros and cons.
Salesforce Pros
Access to a broad selection of advanced functionalities
Affordable starter pricing package for small businesses
Excellent integration capabilities
Great scalability potential
Salesforce Cons
Customer support is hidden behind paywalls
Doesn't include many marketing tools
Can be tricky to use
Keap Pros
Excellent marketing functionalities
Excellent customer support
Great lead-generation tools
Easy to use
Keap Cons
Limited variety in pricing plans
Limited integration capabilities
Can get quite expensive
Keap vs Salesforce: Conclusion
Overall, both Salesforce and Keap are highly capable platforms. Due to its pricing plan variety and broad feature set, Salesforce is excellent for companies of all sizes – from small businesses to enterprise-level corporations.
On the other hand, Keap's pricing depends on the number of users and contacts, which can make it expensive, especially for a larger company. However, it remains a solid option for growing businesses with a less restricted budget looking for a solid all-in-one CRM solution.
Keap is also excellent for online stores and service-based businesses seeking advanced marketing functionalities and solid lead management tools.