When most people think about software solutions for automating core business processes, they typically think of two main options: enterprise resource planning (ERP) and customer relationship management (CRM). The terms "ERP" and "CRM" may sound similar, but it's important to understand how they differ because not all businesses need both solutions or, in some cases, one solution may be a better fit for a particular business than the other.
While these two solutions both support business processes such as sales, purchasing, marketing, project management, and human resources management, they are very different in nature. So it's important to understand the similarities and differences between the two before making a decision.
What is an ERP system?
Enterprise resource planning (ERP) is a system that coordinates and manages the various business activities within an organization. These activities include accounting, inventory control, production scheduling, human resources management, supply chain management, etc. ERP systems can also act as financial and operational systems.
In addition to supporting daily business operations, ERP solutions can also help organizations streamline operations and business processes, reduce operating costs, and maximize business growth.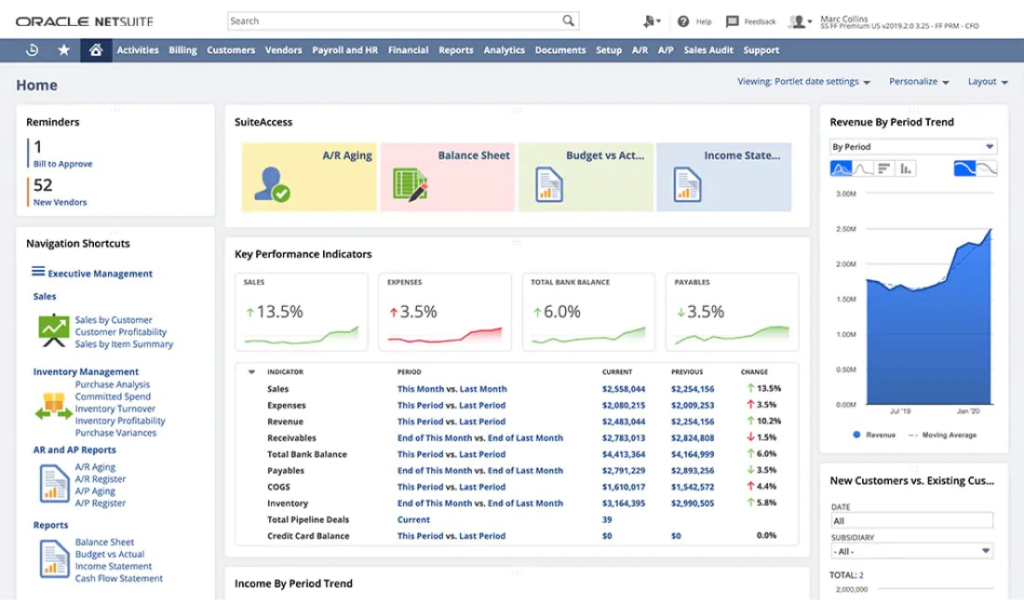 In most cases, ERP systems are installed on a company's server and maintained in-house by an internal IT staff. It often includes a relational database management system (RDBMS) that stores the data produced by the various applications within the system.
What is a CRM system?
CRM is a set of tools designed to help companies manage and analyze customer data. CRM focuses on building long-term customer relations and delivering a more personalized customer experience.
Sales, marketing and customer service departments can each benefit from implementing CRM software into their workflow. CRM solutions can also improve the company's sales and marketing efforts and help increase revenues and customer satisfaction.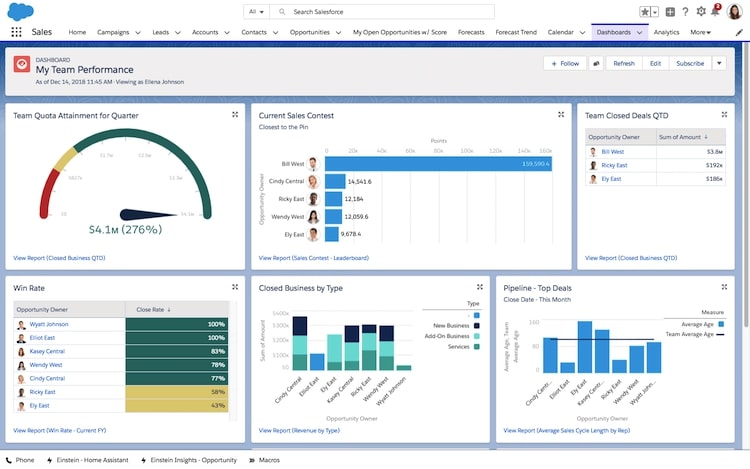 A CRM system can also serve as an organizational database that records customer interactions with a company over time. This may include details about a customer's purchase history, previous interactions with the company, and other pertinent information that can help the business improve the customer experience and customer satisfaction.
ERP Software Benefits
The benefits of an ERP system can be tremendous for any organization looking to improve productivity, efficiency, and profit margins. Here are some of the most important benefits you can expect from an ERP system:
Increased Productivity
An ERP system can automate and streamline several processes within an organization, including order processing, inventory control, payroll processing, and accounts payable. As a result, employees will be more efficient and productive when using an ERP system to manage daily activities.
Improved Decision-Making
An ERP system can help users make data-driven decisions by presenting them with all of the relevant business data in a central location. This makes it easier to identify areas for improvement and make strategic changes that will benefit the organization.
Enhanced Collaboration
An ERP system can support multiple departments and workers in an organization by providing them access to the same information at the same time. This makes it easier to work together on projects and improves the productivity of the team as a whole.
Lower Costs
The cost of implementing and maintaining an ERP system is relatively low when compared to other types of software solutions. This means that most organizations will be able to implement a high-quality ERP system within their budget without worrying about high upfront costs or ongoing maintenance fees.
Growth Opportunities
Because an ERP system is designed to meet the evolving needs of growing organizations, it can easily scale with the organization as it grows larger. This makes it a cost-effective solution that can adapt to changing business needs and deliver real value over the long term.
CRM Software Benefits
The benefits of a CRM system can be considered for any organization that is looking to improve customer service and increase profitability. Here are some of the most important benefits you can expect from a CRM system:
Increased Sales
A CRM system can help you effectively nurture leads and convert them into sales opportunities by ensuring that all contacts are responded to in a timely manner. This will help you keep customers engaged and maximize conversions throughout the sales process.
Improved Customer Service
A CRM system makes it easy to manage customer experience and interactions and track communications throughout the sales cycle, allowing you to provide the highest level of service possible to customers at all times.
Stronger Relationships
A CRM system provides a single access point where you can maintain detailed records of interactions with your customers and create targeted campaigns based on their individual needs and preferences. This will allow you to provide high-quality customer support, strengthen existing relationships and acquire new ones that can help you grow your business.
Faster Feedback Loop
With a CRM system in place, you can collect customer feedback at every stage of the sales process so you can quickly address any issues and improve the overall experience for both customers and employees.
Improve Efficiency
By automating key business processes such as sales, marketing, customer service, and support, a CRM system helps you streamline operations and create a more cohesive workforce by unifying your various departments into a single platform.
Relationship between ERP and CRM systems
ERP and CRM systems are closely related but serve different purposes. As the name suggests, an ERP system focuses on managing company resources—including people, inventory, finances, and data—while a CRM system focuses on the interactions between businesses and their customers. However, it's common for organizations to use both systems to improve their overall operations and achieve greater business success.
For example, an ERP system may provide all the data that's needed to create a detailed customer profile that can be used by a CRM system to organize and manage customer relationships.
Similarly, a CRM system may contain useful data about sales opportunities and revenue that can be used to make better decisions about resource allocation and increase sales.
ERP vs CRM: Similarities
ERP and CRM systems are quite similar in the way they enable businesses to manage and analyze customer data. Both tools can be delivered as on-premise software or cloud-based applications and offer similar features and functionality.
They are both tools designed to help companies build long-term relationships with their customers and deliver a more personalized customer experience.
Thus, both ERP and CRM systems are designed to store information about customers including their contact information, buying preferences, and past interactions with the business.
ERP vs CRM: Differences
There are also differences between ERP and CRM systems.
ERP vs CRM: Business Goal
Whereas ERP systems are designed to support core business processes, CRM systems are more focused on improving customer service and boosting sales. Additionally, CRM systems are typically focused on catering to the needs of the organization's customers rather than its internal employees. Hence, they tend to include more features such as sales automation tools, marketing campaigns, and so on.
An ERP system, on the other hand, includes a wide range of features that help automate and support the organization's various business processes. This includes areas such as inventory management, employee management, product planning and development, project management, human resource management, and finance among others.
ERP vs CRM: Ease of Use
ERP systems are also usually more complex and time-consuming to implement compared to CRM systems. This is because an ERP system typically includes a variety of modules and features that need to be configured and set up properly in order for the system to run efficiently. In contrast, most CRM systems can be up and running in a matter of weeks or even days if set up properly.
ERP vs CRM: Built-in and Standalone CRM Systems
Although there are CRM components built into most ERP systems and vice versa, these functionalities are usually limited to certain modules. Standalone CRM systems typically offer a more flexible and cost-effective solution compared to integrated ERP systems. In addition, standalone CRM systems tend to be more user-friendly and less complex when compared to traditional ERP systems.
CRM vs ERP: Key Takeaways
Thus, organizations may prefer to implement CRM systems over ERP systems if they are in need of a quick and effective solution for managing customer data and improving customer satisfaction.
On the other hand, organizations that need a robust and scalable system for managing their day-to-day operations may want to consider implementing an ERP system instead of opting for a CRM system.
CRM vs ERP: Features
An ERP system is more comprehensive than a traditional CRM system and includes a wider range of features that serve to support and improve the core operations of the organization.
ERP Features
Here are the core functionalities that a typical ERP system should include:
Inventory managementThe ability to manage and control the flow of inventory in and out of an organization is a key feature of an ERP system.
Financial managementThe ability to process financial transactions such as payroll, expenses, and other billing activities is another important feature of an ERP system.
Human resource managementThe ability to effectively manage employees and resources within the organization.
Procurement managementThe ability to create and manage purchase orders, track supplier performance, and manage vendor relationships is another significant feature of an ERP system.
CRM Features
Here are the CRM functionality features that you should expect:
Customer relationship managementThe ability to manage customer relationships and track customer interactions using a centralized database is one of the most important features of a CRM system.
Sales pipeline and lead managementThe ability to track leads and follow up on sales opportunities is an important feature of a CRM system. CRM solutions can also keep track of deals and deals in the pipeline.
Marketing automationThis is one of the most important features of a CRM system, which allows companies to automate customer interactions and collect data on leads and contacts in order to facilitate better customer engagement.
Sales force automation: The ability to automate and organize workflows across the sales team, streamlining sales processes and improving efficiency.
Analytics and reportingAnother key feature of a CRM system is the ability to analyze data gathered from customer interactions to generate valuable insights about the organization's customers and prospects.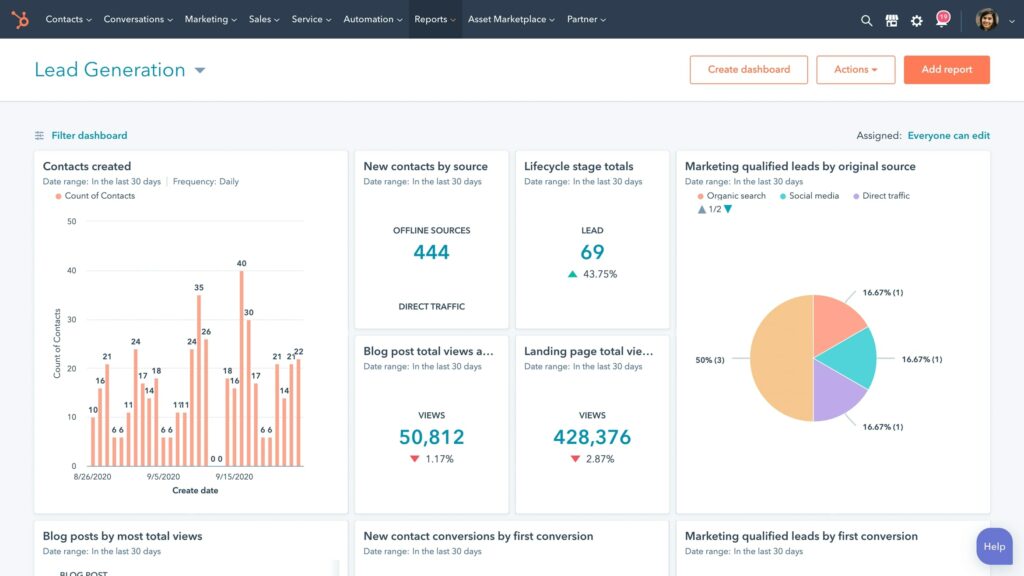 CRM vs ERP: Overall Costs
In most cases, ERP software solution costs more than CRM software. This is because ERP systems typically include more advanced features and functionality that can support a wider variety of business operations.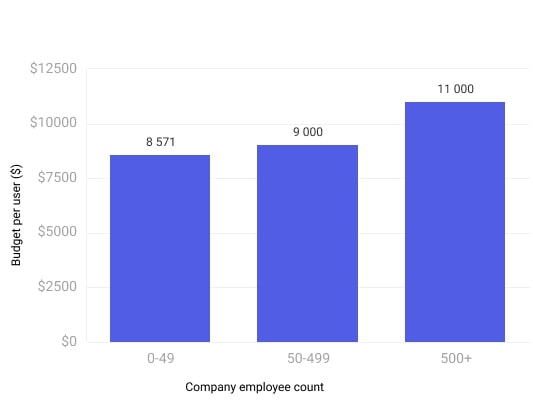 For example, some ERP systems include advanced tools for tracking and optimizing inventory levels to minimize costs and wastage. This functionality is typically not available in stand-alone CRM systems. In addition, integrating a standalone CRM system with an ERP system is usually more time-consuming and complicated than implementing a CRM system as a standalone solution.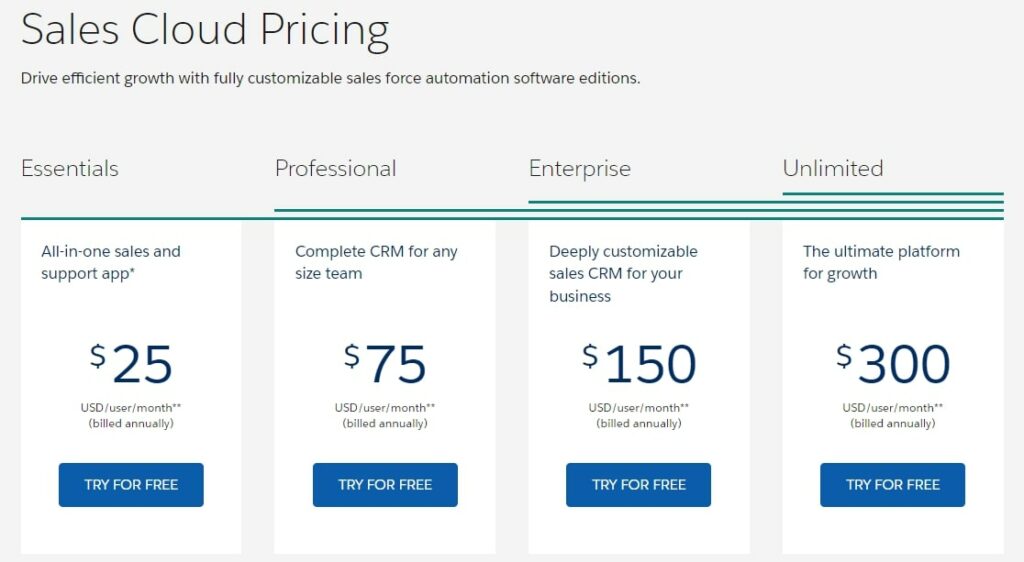 Do you need an ERP System or a CRM System or Both?
Organizations have different needs when it comes to data capture, storage and management, so they usually opt for a solution that addresses their unique requirements. Although both CRM systems and ERP systems offer similar features, they are designed to address different business needs. As a result, you may find that one solution is better suited to your needs than the other depending on your industry and the processes you need to manage.
You may choose to use an ERP system for functions such as tracking sales orders, invoices, and purchase orders, managing financial and human resources tasks, or assigning tasks to employees.
Similarly, you may opt for a CRM system to streamline customer support activities, enhance the quality of customer service, and help you manage customer relations. Also, small businesses can use CRM software first as they offer the best value for money.
ERP vs CRM: Conclusion
An enterprise resource planning (ERP) system can incorporate various functional modules such as human resources management, financial accounting, and business intelligence into a single platform. These modules provide a single view of all business data and allow users to perform various functions such as accounting, billing, inventory management, and project management from a single dashboard.
A customer relationship management (CRM) system allows sales reps to manage customer relationships by capturing information about existing customers and tracking their purchases, inquiries, and complaints. The sales rep can also generate reports to analyze customer buying patterns and anticipate their needs to increase customer loyalty.
However, integrating third-party apps into an ERP platform may be too complicated for some businesses due to the time and cost involved in implementation and maintenance. In such cases, many businesses prefer using a stand-alone CRM system that provides an intuitive user interface and robust reporting capabilities.
The main difference between ERP and CRM is that while the former is an integrated software platform designed to manage different aspects of business such as accounting, human resources, and payroll, the latter is a solution designed to help companies manage customer relationships.
While both CRM and ERP systems have their advantages and disadvantages, it is preferable to use a combination of both to achieve optimal performance and maximize business growth.
CRM Systems vs ERP Systems FAQs
What is the difference between a CRM and ERP?
The key differences between CRM and ERP software are the fact that CRM is designed to automate and manage an organization's interactions with customers, suppliers, and partners while the latter automates the internal processes of a business such as accounting and inventory control.
Is Salesforce an ERP or CRM?
Salesforce is a CRM platform that allows businesses to create customized workflows that streamline different business activities from marketing to sales to customer service.
Is CRM part of ERP?
Some ERP systems include a CRM component that allows the system to collect data about a customer's purchase history and preferences and provide relevant information to the customer during future transactions. However, CRM software does not include ERP functionality such as financial accounting or inventory management.
How do ERP and CRM work together?
ERP software focuses more on automating internal processes while CRM systems focus on managing the interactions between a company and its potential customers.